mount your turtles, biting risks, bloated samurai, tasty details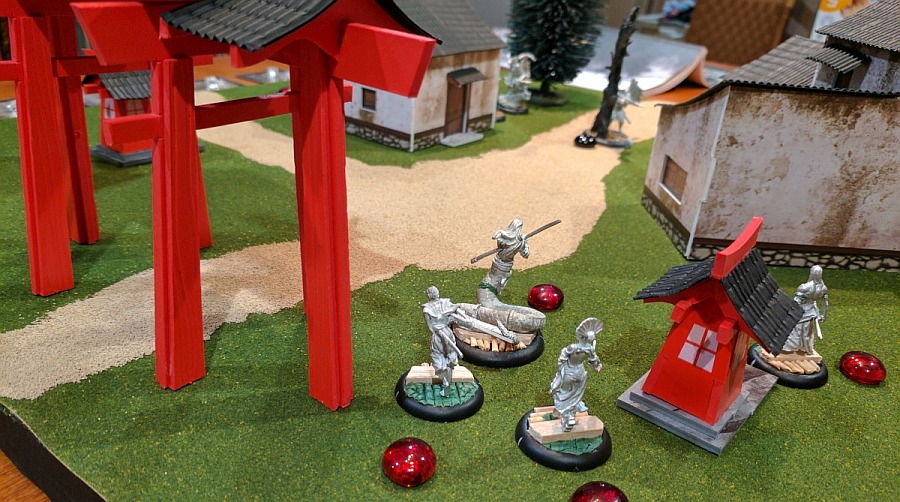 Eric
: I'm standing here, what feels like a katana in my chest, the bodies of my soldiers piled around me. I'm standing here defeated and absolutely delighted, a big grin on my face, trying to figure out what it's doing there.
That was the end of my second play of Bushido by GCT Games - the actual impaling being only metaphorical, if you're the queasy sort, but the defeat and delight being real. From my first encounter, what intrigued me about Bushido was that I found it immensely pleasurable even when I lost horribly. Let me try to explain why.
If the name and picture don't make it apparent, Bushido is a tabletop skirmish game set in a world inspired by Japanese folklore, or at least a western, Tolkein-filtered riff on Japanese folklore. Elves and Dwarves are replaced by Tengu and Oni, the heroes include snake-people and warrior pandas, and the outfits look like the result of a raid on a Kurosawa film's prop closet. All in the best possible way.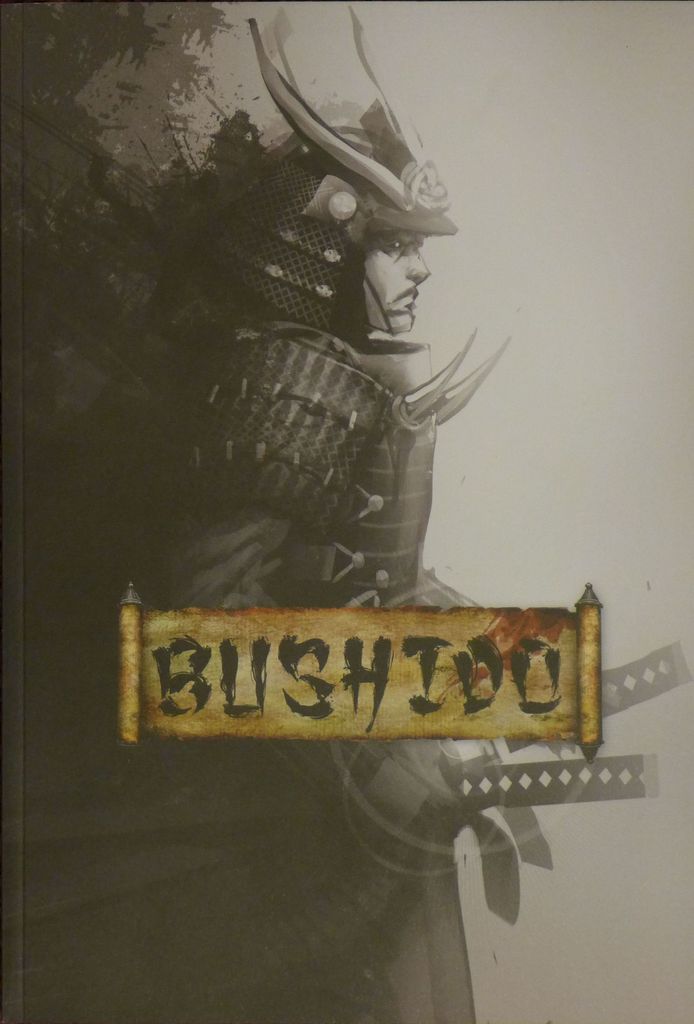 Bushido is a miniatures game of savage battles, of cunning stratagems and last-ditch defences, and where debts of honour are paid in blood.
In Bushido, the fate of the world hangs not on armies but on individual heroes, men and women of extraordinary capacity, attuned to the all-permeating life force known as Ki. This force is the very fabric of the universe, and those with the appropriate training or natural talent can tap into this energy source and gain seemingly superhuman powers. In the world of Bushido, the delicate tapestry of Ki – and thus the universe itself –is threatened by the forces of imbalance, and it is up to you to protect it – or help rip it apart. In a game of Bushido, nothing less than the universe itself is at stake. Are you ready for the challenge of the Way of the Warrior?