a warrior bird, a drugged thief, flamingo milk, correct toiletry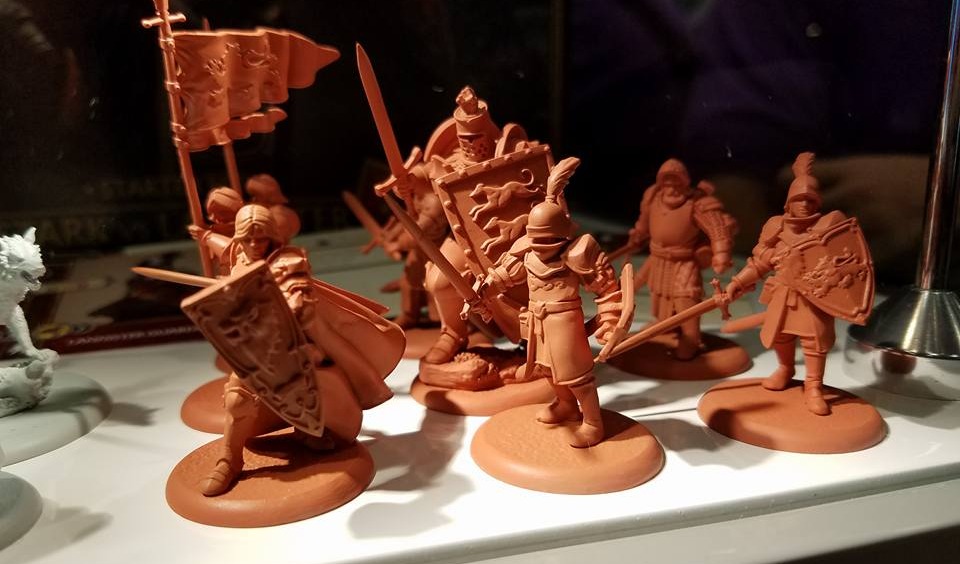 Paul
: Oh crikey, what a week it's been. There's been all sorts of news exploding out of GAMA, the Game Manufacturers Association trade show in Ohio, but probably the most significant of these was publisher CMON casually announcing that they're kickstarting
a tabletop miniatures game based on A Song of Ice & Fire
. Yep, they've got a Game of Thrones wargame on the way. That's quite the license to muscle in on and with the first box being a Stark vs. Lannister "Starter Set" there's no doubt they have aspirations to grow this substantially.
Quinns: I might have just read too many Game of Thrones books, but this announcement seemed undercut with an amount of... intrigue.
Paul: What do you mean? MURDER?
Quinns: Oh god, no! Will you stop guessing that everyone's murdering one another?
Downton Abbey, an accident, 300 games, 800 spiders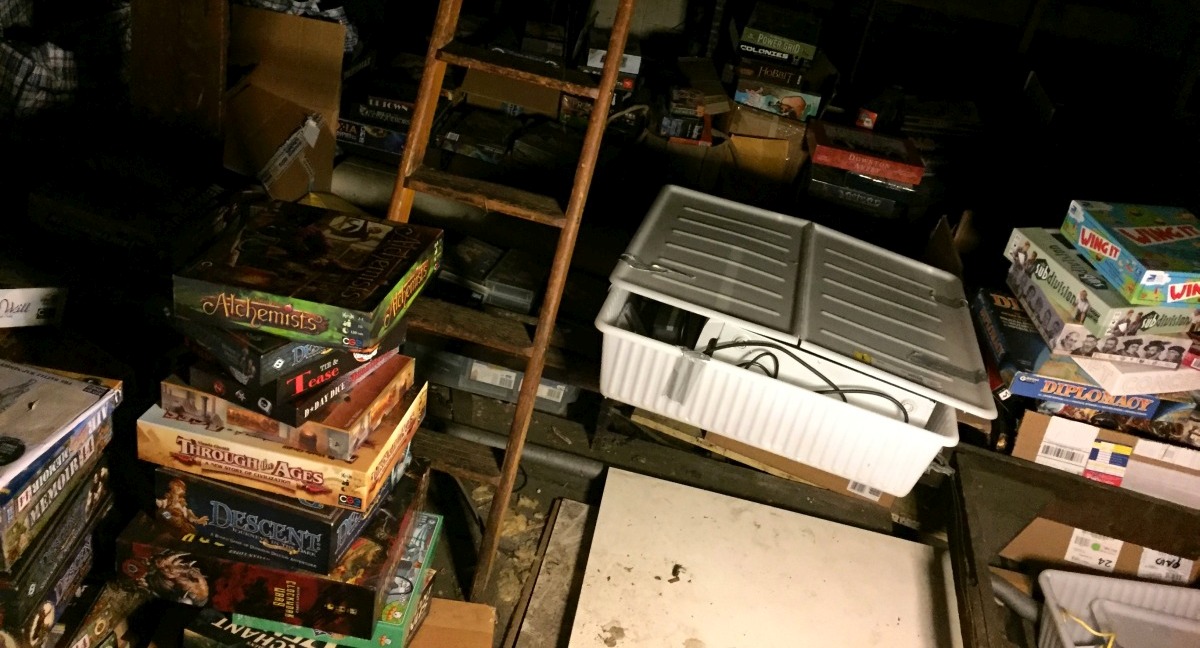 Quinns
: Ladies and gentlemen, roll up! It's time for a new series where we take a look a team SU&SD's board game collections. Come and see! Be amazed. Be aghast. Be envious. Comment with thought-provoking assertions like "why do you have that game it is bad".
You guys will have seen my collection in the background of loads of SU&SD videos, but I don't think you've seen the work that goes into it. Come with me today as I perform... a CULL.
flying 'n crying, clown buttocks, the wide sticks of arkansas
Matt, Quinns and Paul return for 2016! New games discussed include
Billionaire Banshee
,
Flick 'em Up
and
Marrying Mr. Darcy
. Old games discussed include
Tikal
and
Pictomania
. Million year-old games discussed include The Fun Stick Game.
Most importantly of all, our jingle roster has grown! Huge thanks to SU&SD fan Alex Cannon for sending in a folksy sting for Folk Game of the Month.
Perhaps we should make a quick round of Billionaire Banshee a regular feature too... ?
mister cinnamon, the wizard lifestyle, tear stealers, billionaire banshees, beans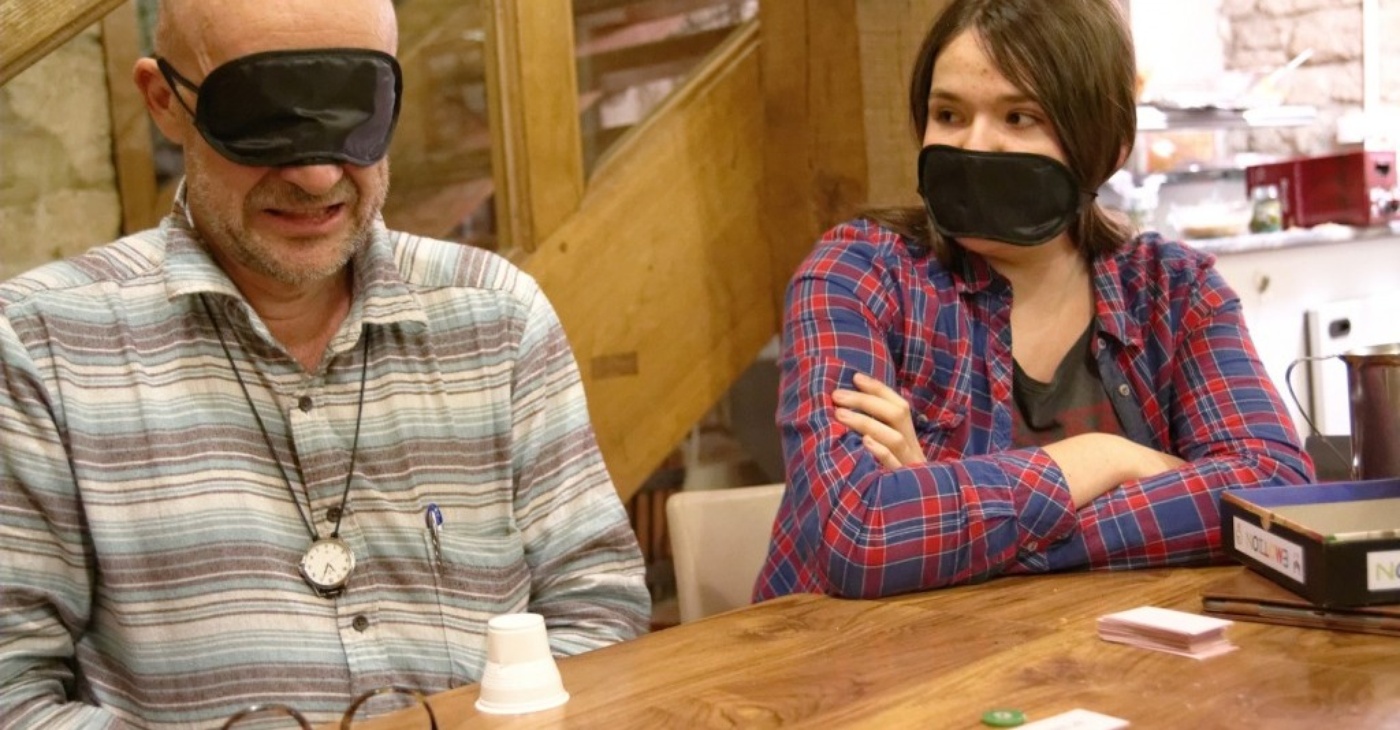 Quinns
: No question what story we've got to lead with. Esteemed French board game developer Bruno Faidutti, developer of such silly yet sharp games as
Mascarade
and
Red November
, has released the above image
on his blog
.
A prototype of a game he calls "Emotion", we know absolutely nothing about it, but look at it! Note the stopwatch around Bruno's neck. The anguish he's conveying. The disdain on the woman's face. It's either the game we were born to review, or the one that'll kill us.
The same post informs us that Formula E, his gorgeous-looking elephant racing game, is almost upon us. How could we not love Monsieur Faidutti? You want emotions, he's got 'em. You want elephants, he can provide. You want something else? Stop being so picky c'mon elephants are good and so are emotions