mr. riddles, the jokerman, batman's carmobile
It's time for the second review of Chronicles month, and oh boy,
have we got a chronicle for you.
With a price point of $130, Batman: Gotham City Chronicles is the second most expensive game we've ever reviewed. If there's a bat-thing you love, you're bound to find it sequestered in one (one!) of this game's many, many boxes.
But could some boxes of fictitious bats ever be worth that much money? Click play, let us tell you what we think.
cowboys vs. angels, lu bu vs. king arthur, batman vs. your free time
Just who are druids? What are they doing? And is it safe to "dip" with them?
We can't be sure, but we can tell you that the following games are discussed in this podcast: tableau-builder Res Arcana (02:38), cuboid contest Dice Throne (11:50), hidden role game Insider (20:10), cult hit Three Kingdoms Redux (26:56), new expansion Isle of Skye: Druids (37:21) and the staggering in scale Batman: Gotham City Chronicles (42:47).
At last, we close out the podcast with a tempting question from our mailbag (55:54). If we could force board game fans the world over play one thing, what would we choose?
Thanks to our fabulous community, podcast transcripts are available here, and are usually completed within a week of the podcast's release.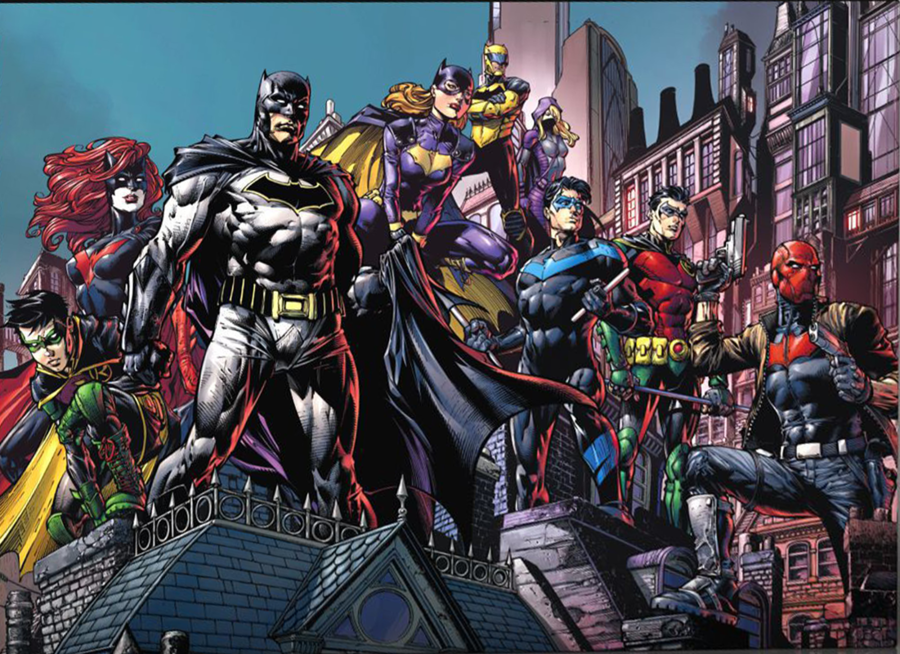 In Batman: Gotham City Chronicles, one villain faces off against a team of heroes in one of multiple scenarios. Each hero has their own character, and they control this character by spending energy to perform actions (such as Melee and Ranged attacks, defusing bombs...) recovering more or less energy at the beginning of their turn depending on their stance. If the hero gets damaged, energy moves to a wound area, and if they lose all of their energy, then they're out of action for a while to recover their strength. Each hero has differing strengths for their abilities, and these strengths are represented by colored dice with different values; the more energy a hero spends on an ability, the more dice of that color they can roll.
The villain controls a team of henchmen and iconic villains of the Batman universe, and these characters are represented by tiles on their command board, with the characters costing 1, 2, 3, etc. energy to activate as you move left to right down the line. Once a character is activated, they move to the end of the line, boosting their cost to the maximum value should you want to use them again immediately, and decreasing the cost of the other tiles.
The game-play in Batman: Gotham City Chronicles is based on that of Conan, with revisions to character abilities, the addition of two different types of dice (w/ five types total), and a modified two-player set-up, the Versus Mode, in which each player has a command board and their own team of tiles that they can draft, with heroes facing off against villains.
baman, the jokerman, mr. riddles
Quinns
: Hi all! We're not doing a full Games News today as Paul and I both happen to be moving house, but I thought I'd scribble something about this week's top story.
Batman™: Gotham City Chronicles is the smokin' hot, spandex-spangled new Kickstarter that launched this week, and at the time of writing it's raised some $2.5 million (plus shipping). It could end up being one of the biggest Kickstarters of all time.
That's hardly a surprise. Not only is it offering more than 100 Batman-related miniatures, it's also the sequel to Conan, which we reviewed and loved. Kickstarters this exciting are as rare as bat's teeth. Not only that, publishers Monolith have stated that unlike Conan, Batman will only be available through Kickstarter, so the pressure's on! Should you buy it?!
Speaking personally?
...I'm afraid that I'm not 100% sure you should.