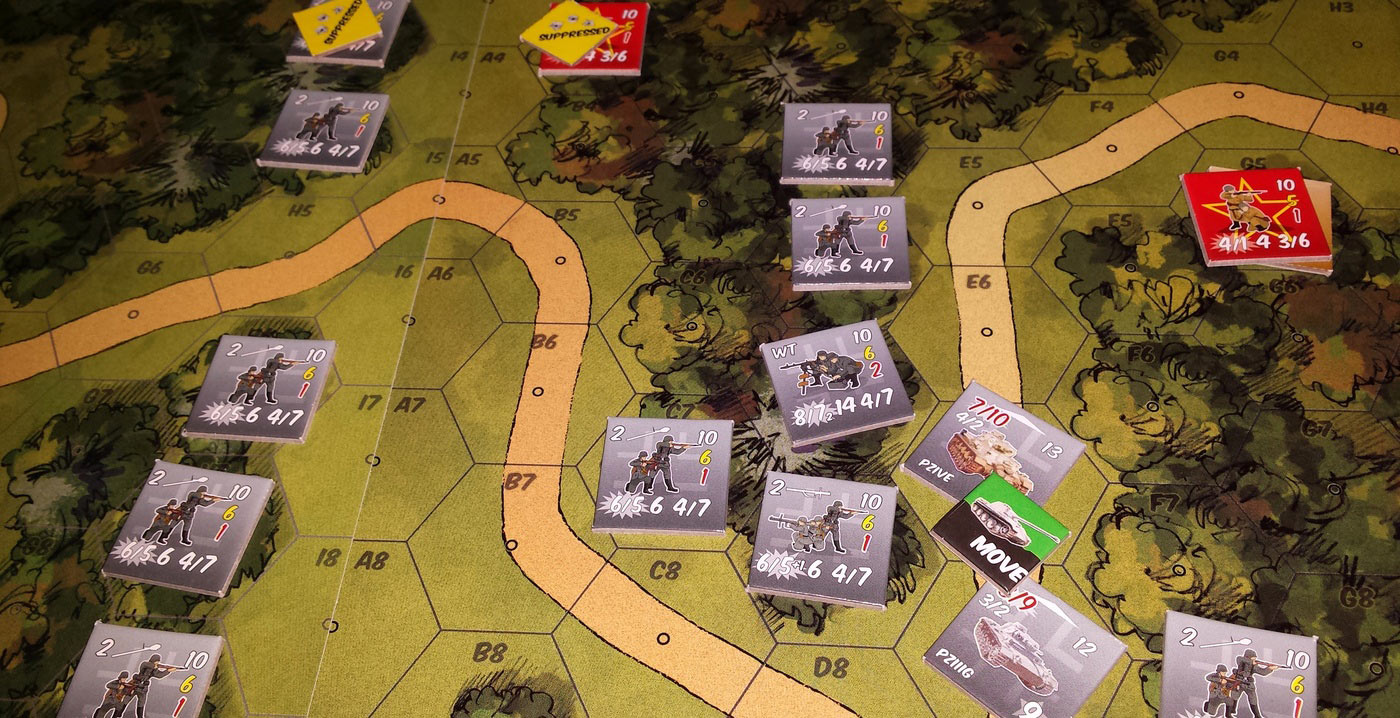 Quinns: Heya Matt. What'cha reading?
Matt: It's Second World War Infantry Tactics by Stephen Bull. An excellent introduction to the infantry doctrine adopted by the antagonists of that famous conflict. I picked it up because it's listed in the bibliography of this game, Band of Brothers: Ghost Panzer.
Quinns: Oh my god! UNDEAD TANKS?
Matt: …No. Ghost Panzer is the sequel to Band of Brothers: Screaming Eagles which was about the 101st Airborne of televisual fame. This one concerns the exploits of the 11th Panzer on the Eastern Front, and they get their name from the spectral stencil they sprayed on their vehicles. It's all in the bibliography.
Quinns: A game with a bibliography? It's not the sexiest of selling points, but what the hell! Let's play!
Matt: No.
Quinns: What?
Read More