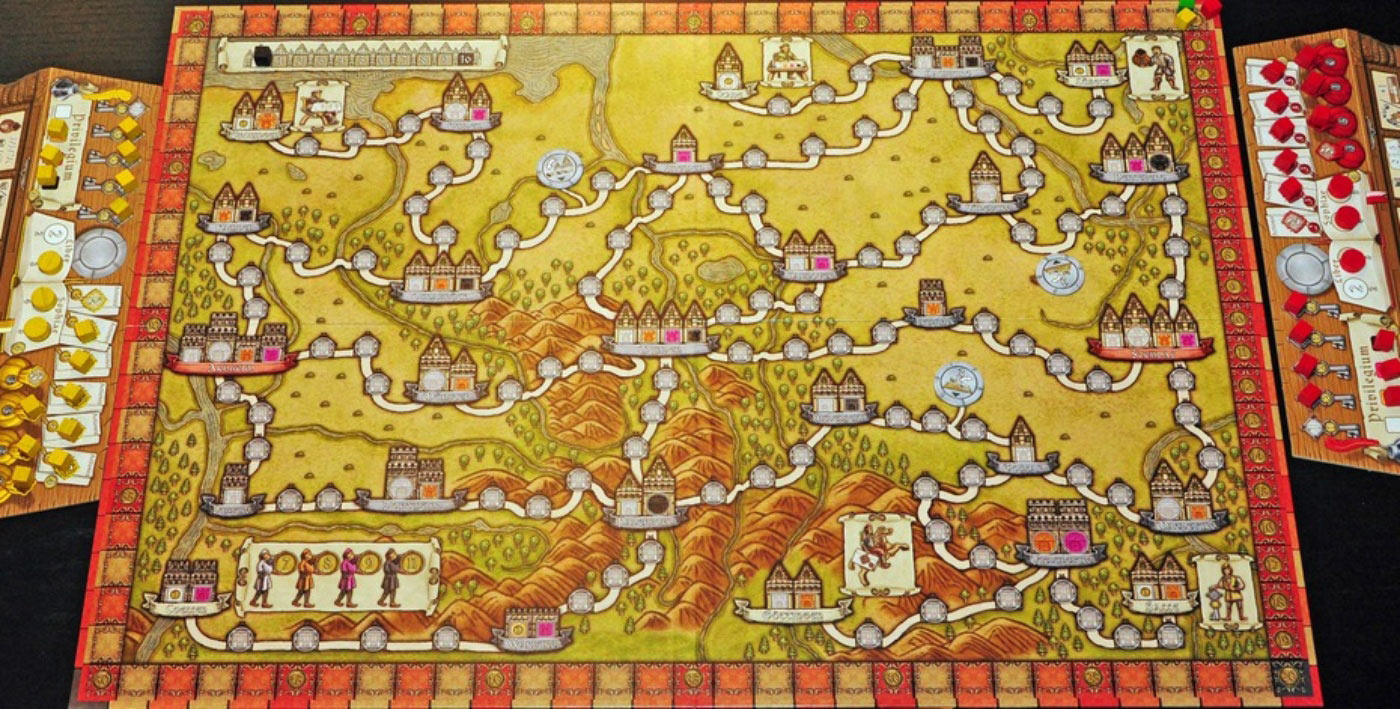 Quinns: Morning, everyone! How was your weekend? I woke up today with my friend Olly sprawled across my sofa after some hot, late-nite Pictomania. Such a tragedy that that game didn't sell! It's Vlaada Chvátil's secret best work. If you ever see a copy in the wild, pounce on it instantly and without doubt, like a tiger upon a juicy gazelle.
Oh man, I'm going to get some juice. Be right back.
Our first story is that well-respected 2009 release Hansa Teutonica (seen above) is receiving a reprint this year as well as an expansion, Hansa Teutonica: Britannia, adding an optional new board to play on and revised 2 player rules.
I've never played it, but I can tell you that the fancy Latin name isn't hiding much in the way of theme. Hansa Teutonica is a game about building offices and trading routes in the middle ages, immediately putting me in mind of the comedic-sounding yet actually pretty great Thurn & Taxis. A game where players run a 17th century German postal service. I know! Just like you always dreamed.
Read More