let's buy a forest, marduk's loyal goats, when a potato becomes a samurai
Come on up! Make yourself at home in our twiggy podcast nest, where Paul and Quinns are ready to regurgitate some warmed-up board game knowledge into your waiting beak.
This episode features the quietly fabulous tile-laying of Gunkimono. There's Taj Mahal, the fourth in a fantastic series of beautiful Reiner Knizia remakes. We've had a first play of Trade on the Tigris, a new negotiation game from the designer of Space Cadets. Quinns talks about how GKR: Heavy Hitters is almost his favourite game of all time, if it could just be combined somehow with Critical Mass (see podcast #84). Also, like the rest of the internet, we've begun playing Root and can't seem to stop.
Finally, the pair chat about a reader mail asking when, and where, we'd consider playing board games for money. 💷💷💷
Full podcast transcript available here.
right inside the sausage, the generous bushes of Kickstarter island, axe-barons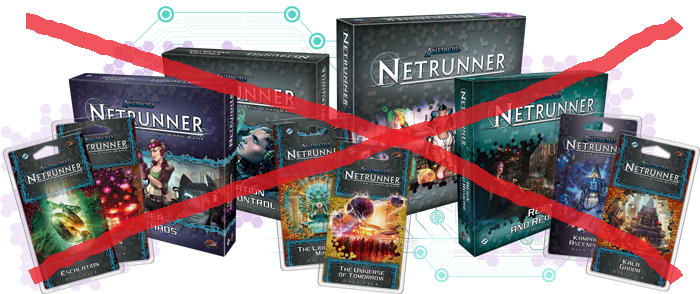 mister legacy, one swanky cuzco, until the last nickel hits the bucket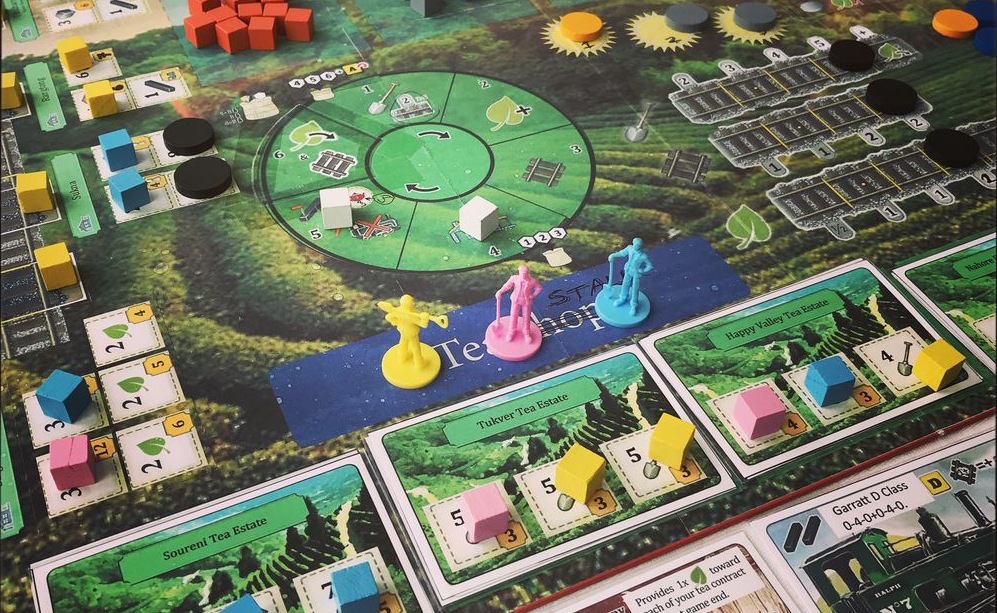 Paul
: We know it's Games News time when we hear the honk of the Games News Freighter (SS Games News) as it makes its way up the Games News channel, to disgorge Games News upon the Games News docks.
Quinns: OH NO A MAN HAS BEEN CRUSHED.
Paul: Such is the weight of Games News and the danger of not taking things easy. We should all relax with Alubari: A Nice Cup of Tea (seen above).
a battalion of artists, an en-drabbening, climbing (nggh) a beanstalk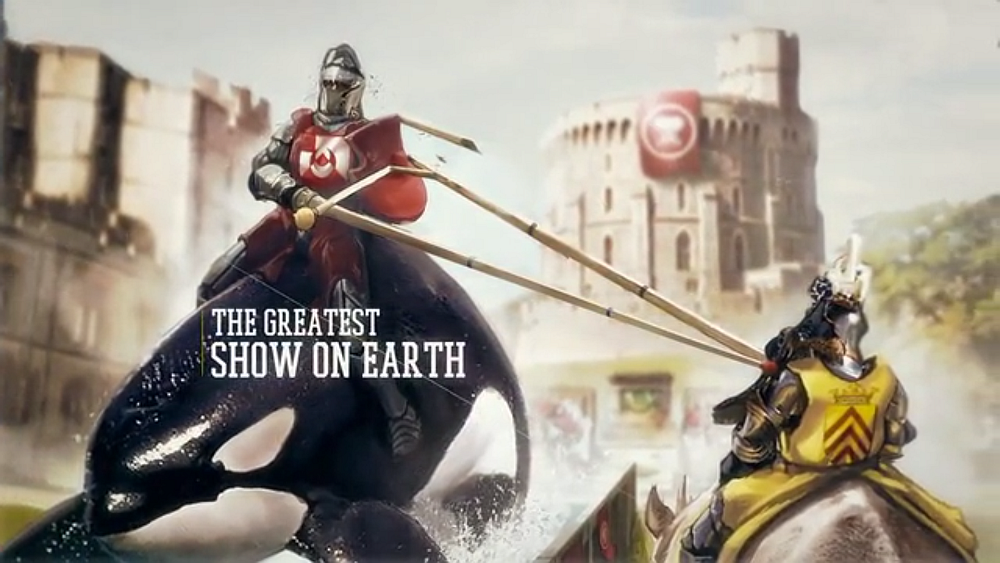 Paul
: Oh boy, do I feel excited about this week's Games News! We have just SO MANY interesting and exciting stories. Where do we even begin? With the Huge Humble Bundle? The slew of Kickstarters? Or the new Netrunner core set?
Quinns: Ooh, I'd love to start with the Kickstarter for The Champion of the Wild.
SU&SD is often late to any kind of party, but TCotW is a fantastic game that we can recommend before everybody else. It's a low-stakes, high-entertainment party game about pitching animals against each other in ridiculous tests of… well, everything from hide and seek to self-stacking. Do you think your animal would win in its category? Is a gorilla good at jousting? Maaaaaybeeee? Go on then, convince me! And enjoy the beautiful, hilarious art while you're at it.
If you'd like to hear a little more, you can hear us playing it at the very end of podcast #60 and having a whale of a time.
Kissing Cogs, Slumped on a Bump, Sticky Cake, Rich Beef Sausages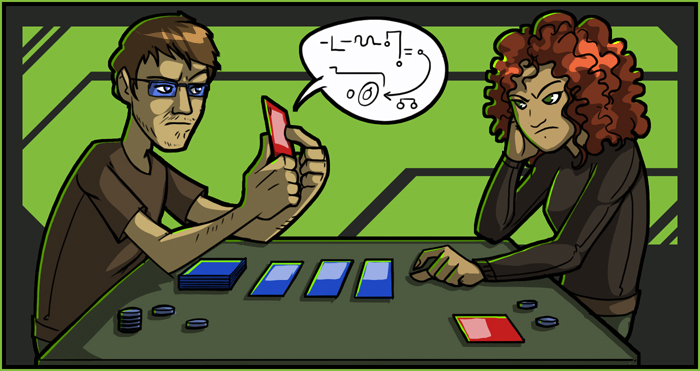 Paul
: Matt it's nearly Friday, how are we only now poking our way into the top 40? Why did we take on this challenge?
Matt: Trains.
Quinns: He's a goner, Paul. There's nothing we can do for him now. PRESS FORWARD.
unsightly beans, matching tattoos, quinns are you crying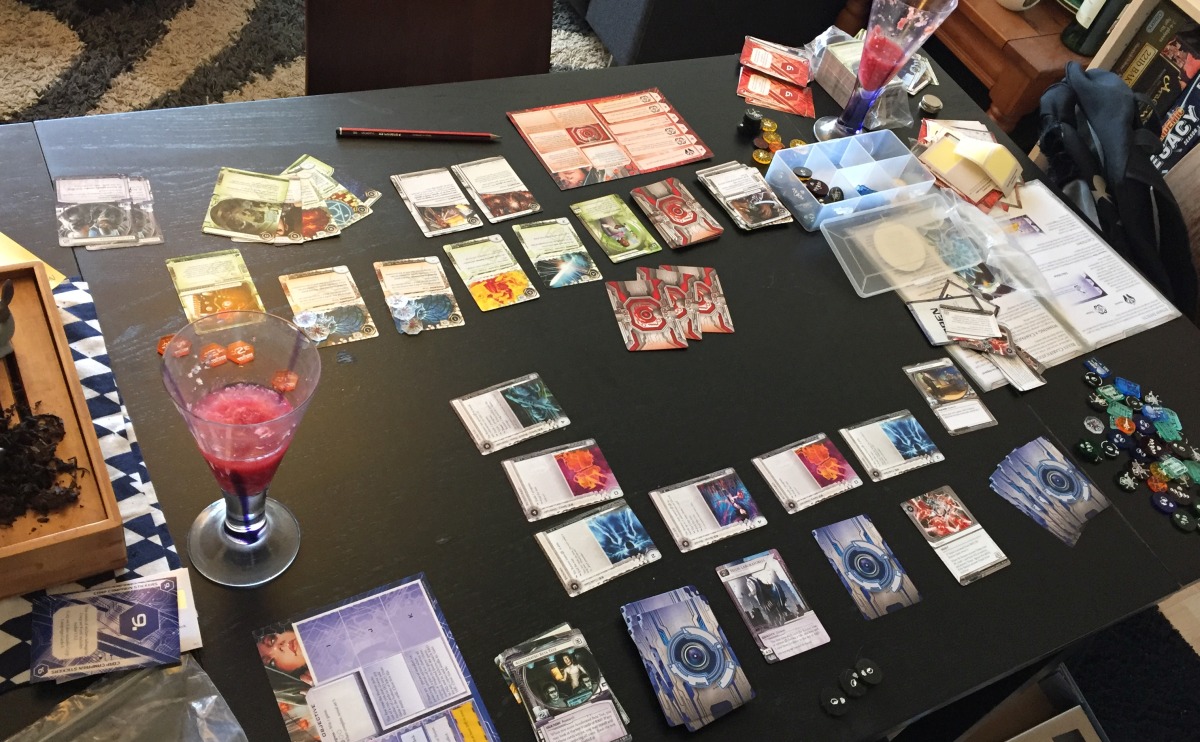 Quinns
: Oof, reviews don't get much tougher than this.
I've just finished playing an advance copy of Terminal Directive, the most dramatic expansion that Android: Netrunner has ever received. This big box introduces not just a campaign to the superlative cyberpunk card game, but the dramatic "Legacy" elements that you might remember from Pandemic: Legacy. As the story unfolds players open new packs of cards, but also destroy cards and cover them with stickers.
Best of all, Terminal Directive is a long-awaited stepping stone for new Netrunner players! Previously if you bought the core set and liked it, you then faced the intimidating proposition of simply starting to buy up Netrunner's forty-two expansion packs. Now you can buy the core set, and then enjoy Terminal Directive's campaign, and then - erm - begin buying forty-two expansion packs.
There's just one problem. After being a zealous advocate for this game for years on end, today I don't play Netrunner anymore. Let's talk about why.
high finance, dusty teams, stranglin' lando, shadow muses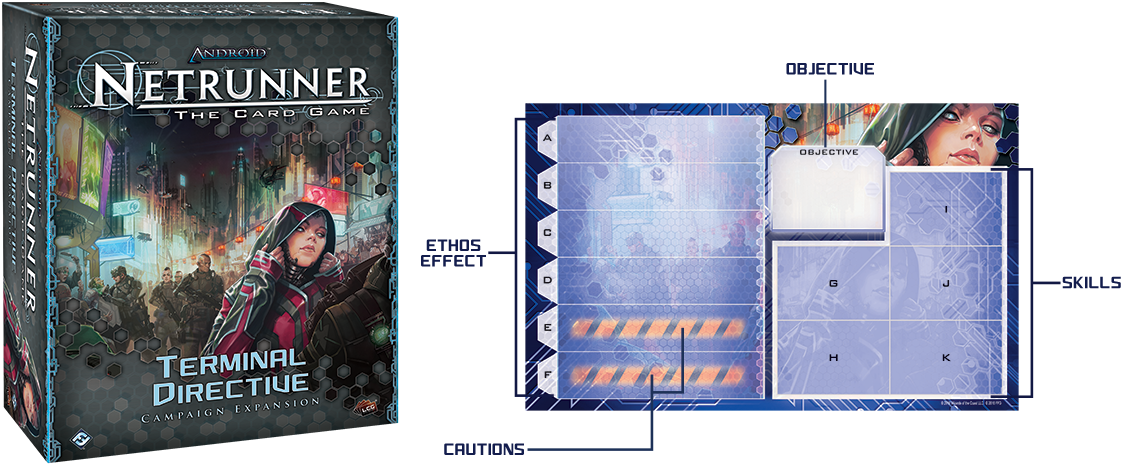 Quinns
: GOOD MORNING everybody! Who's excited about board games? All of you?
Not yet
you're not. Soak up the below news like an high-end paper towel and then we'll talk.
Fantasy Flight has announced the next big box expansion for the superb Android: Netrunner, and it's Netrunner Legacy.
The copywriting on the announcement page for Netrunner: Terminal Directive is a bit of a nightmare, but basically anyone who owns a Netrunner core set and the Terminal Directive expansion will be able to play through a narrative campaign of runners vs. corporations. Sealed packs of never-before-seen cards will be opened one after another as a cyberpunk murder mystery plays out, and players will apply new stickers to their faction's sheet as they win or lose games.
Going into this expansion blind sounds like a delight. Not only do you get the surprise of adding brand new cards to your deck, you then get to surprise your opponent as you unleash them mid-game!
Downton Abbey, an accident, 300 games, 800 spiders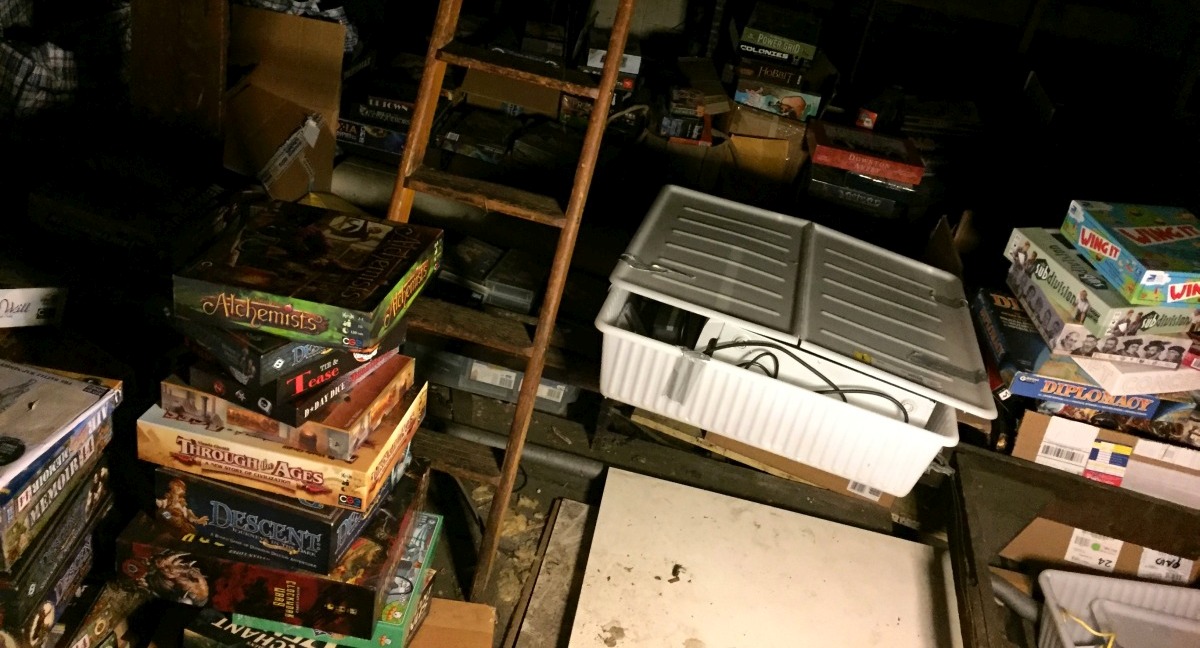 Quinns
: Ladies and gentlemen, roll up! It's time for a new series where we take a look a team SU&SD's board game collections. Come and see! Be amazed. Be aghast. Be envious. Comment with thought-provoking assertions like "why do you have that game it is bad".
You guys will have seen my collection in the background of loads of SU&SD videos, but I don't think you've seen the work that goes into it. Come with me today as I perform... a CULL.
dendans, singles, teams, toddlers, overlords, narwhals, couples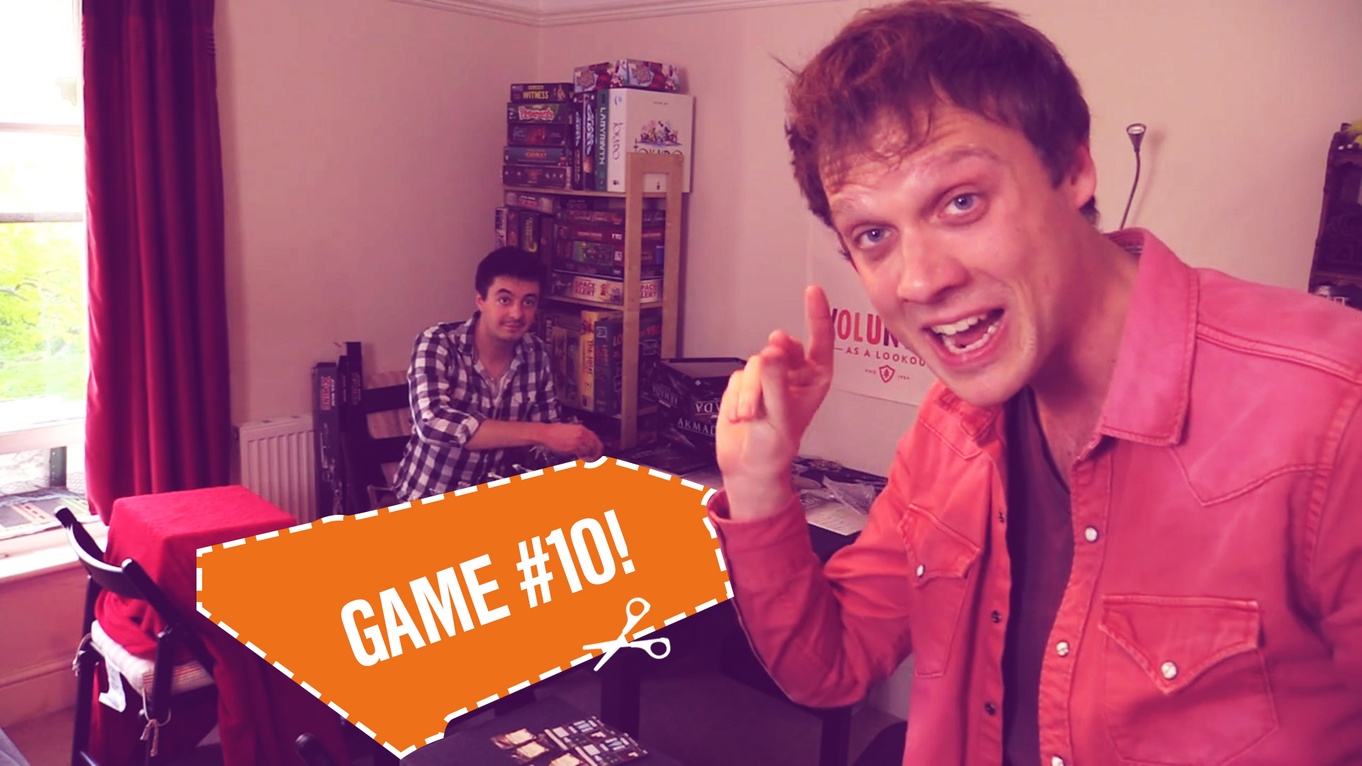 Operator
: I WANT TO LOOK AWAY
Quinns: DON'T LOOK AWAY
Operator: IT'S... TOO... BEAUUUTIFUUUL
the power of stains, the secrets of jenga, the folly of goblins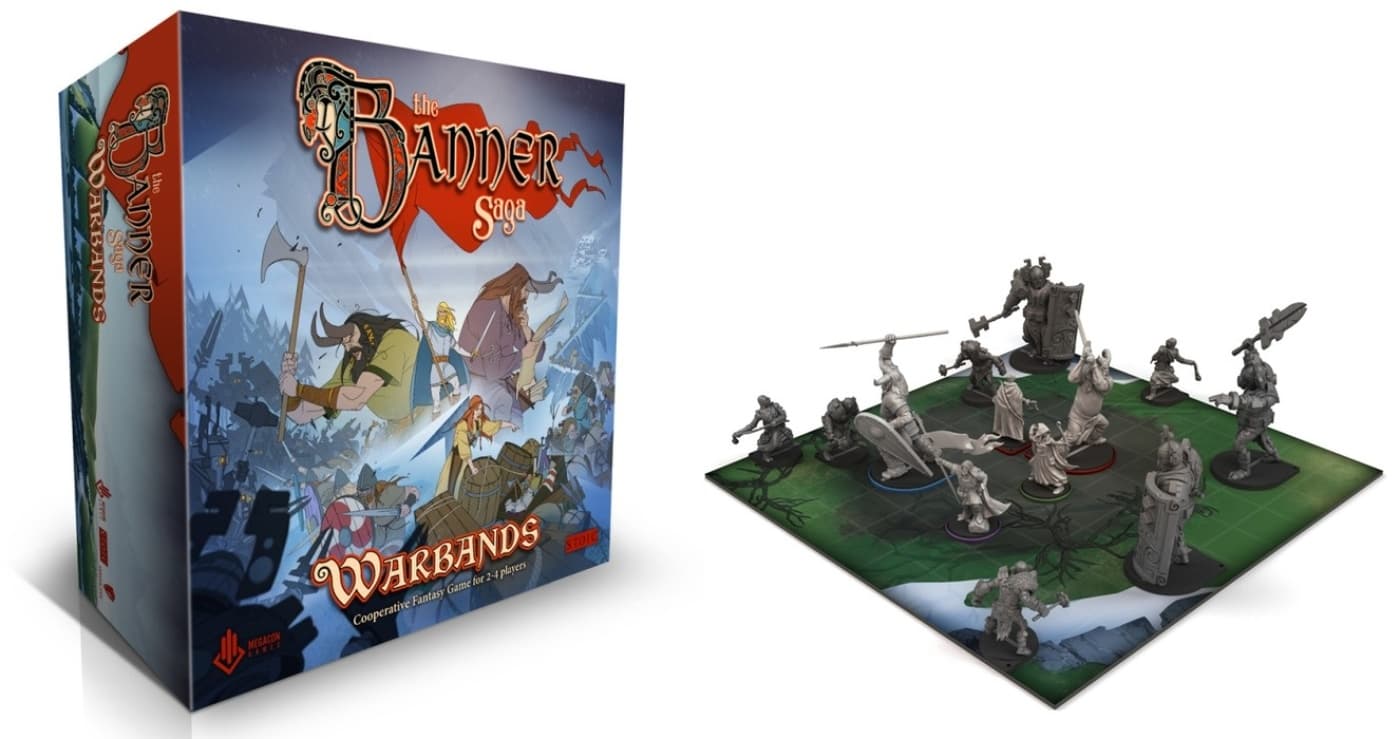 Quinns
: Hello everybody! Shut Up & Sit Down is still four sheets to the wind this week. Paul's off to
Board Game Geek Con
, Matt's recovering from Fantasy Flight's
World Championships
and I'm just back from New York University's
Practice gaming summit
. These are important trips! If you don't check up on Americans they'll be marrying cobwebs and getting stuck behind radiators before you know it.
Fun fact! At Practice I saw a talk by Leslie Scott, inventor of Jenga. Did you know that as Jenga is manufactured, they make sure the bricks are all of varying sizes and weights to make the game work better?
Ah, but you've been waiting so long for your Games News! Not to worry. I may have spent five hours asleep in a cold corner of LAX this morning, but I've fetched some black coffee and classic rock (won't you do the same?) and I'm ready to get to work.