Kissing Cogs, Slumped on a Bump, Sticky Cake, Rich Beef Sausages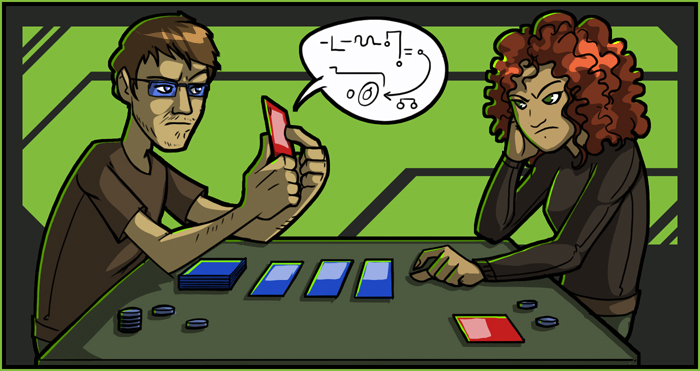 Paul
: Matt it's nearly Friday, how are we only now poking our way into the top 40? Why did we take on this challenge?
Matt: Trains.
Quinns: He's a goner, Paul. There's nothing we can do for him now. PRESS FORWARD.
unsightly beans, matching tattoos, quinns are you crying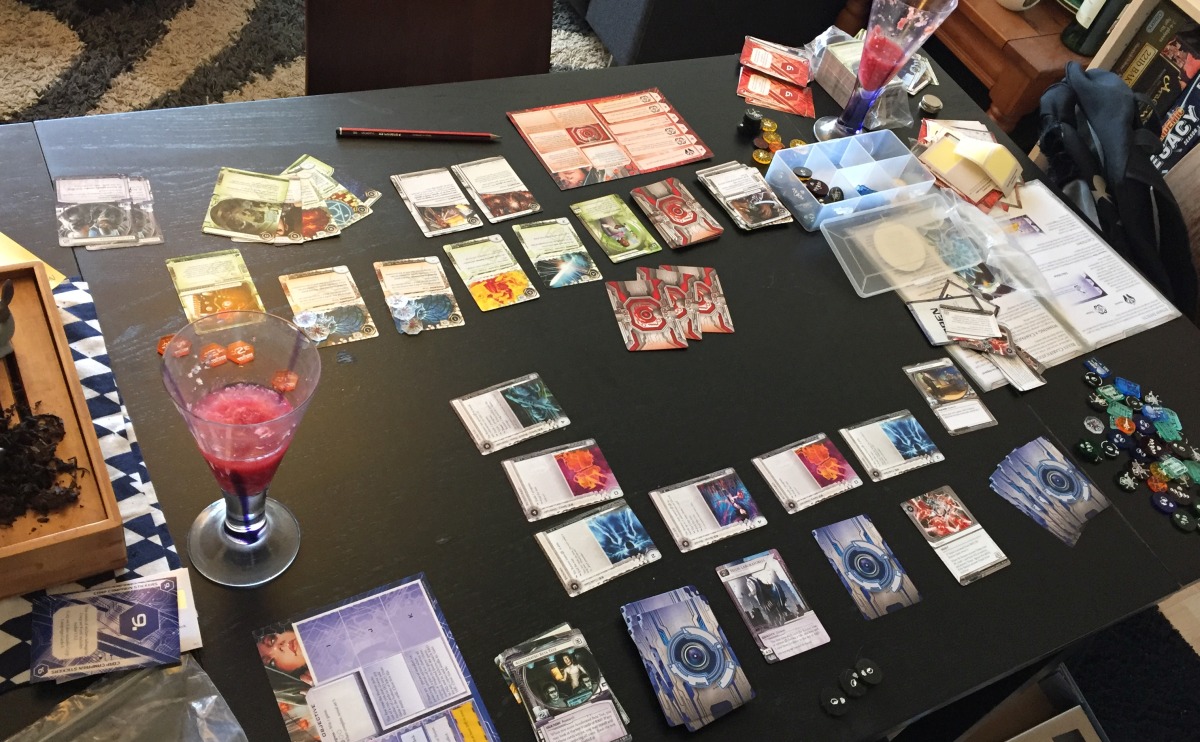 Quinns
: Oof, reviews don't get much tougher than this.
I've just finished playing an advance copy of Terminal Directive, the most dramatic expansion that Android: Netrunner has ever received. This big box introduces not just a campaign to the superlative cyberpunk card game, but the dramatic "Legacy" elements that you might remember from Pandemic: Legacy. As the story unfolds players open new packs of cards, but also destroy cards and cover them with stickers.
Best of all, Terminal Directive is a long-awaited stepping stone for new Netrunner players! Previously if you bought the core set and liked it, you then faced the intimidating proposition of simply starting to buy up Netrunner's forty-two expansion packs. Now you can buy the core set, and then enjoy Terminal Directive's campaign, and then - erm - begin buying forty-two expansion packs.
There's just one problem. After being a zealous advocate for this game for years on end, today I don't play Netrunner anymore. Let's talk about why.
high finance, dusty teams, stranglin' lando, shadow muses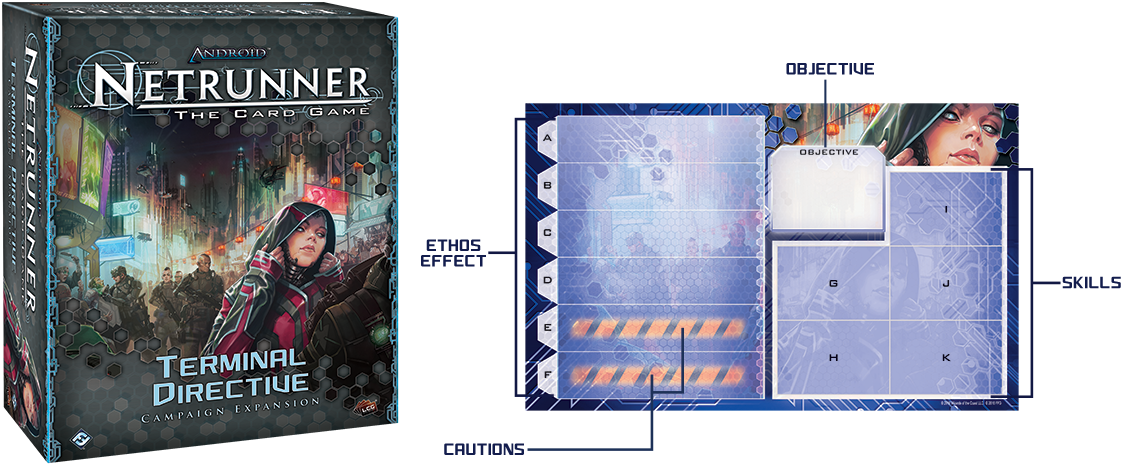 Quinns
: GOOD MORNING everybody! Who's excited about board games? All of you?
Not yet
you're not. Soak up the below news like an high-end paper towel and then we'll talk.
Fantasy Flight has announced the next big box expansion for the superb Android: Netrunner, and it's Netrunner Legacy.
The copywriting on the announcement page for Netrunner: Terminal Directive is a bit of a nightmare, but basically anyone who owns a Netrunner core set and the Terminal Directive expansion will be able to play through a narrative campaign of runners vs. corporations. Sealed packs of never-before-seen cards will be opened one after another as a cyberpunk murder mystery plays out, and players will apply new stickers to their faction's sheet as they win or lose games.
Going into this expansion blind sounds like a delight. Not only do you get the surprise of adding brand new cards to your deck, you then get to surprise your opponent as you unleash them mid-game!
Downton Abbey, an accident, 300 games, 800 spiders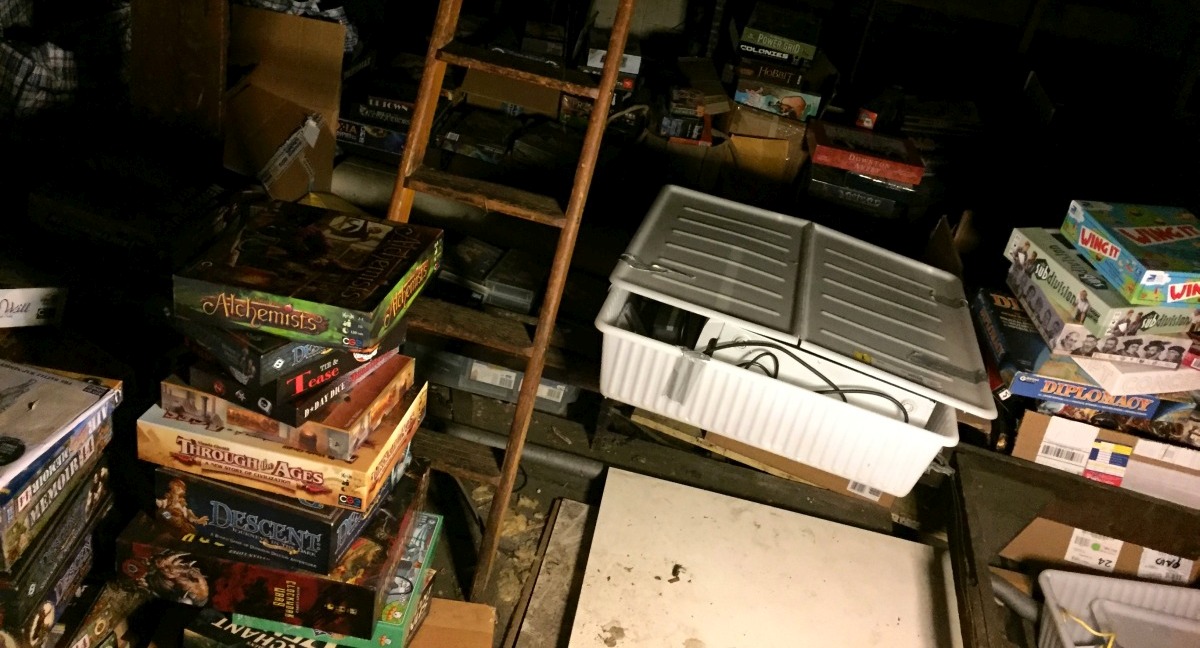 Quinns
: Ladies and gentlemen, roll up! It's time for a new series where we take a look a team SU&SD's board game collections. Come and see! Be amazed. Be aghast. Be envious. Comment with thought-provoking assertions like "why do you have that game it is bad".
You guys will have seen my collection in the background of loads of SU&SD videos, but I don't think you've seen the work that goes into it. Come with me today as I perform... a CULL.
dendans, singles, teams, toddlers, overlords, narwhals, couples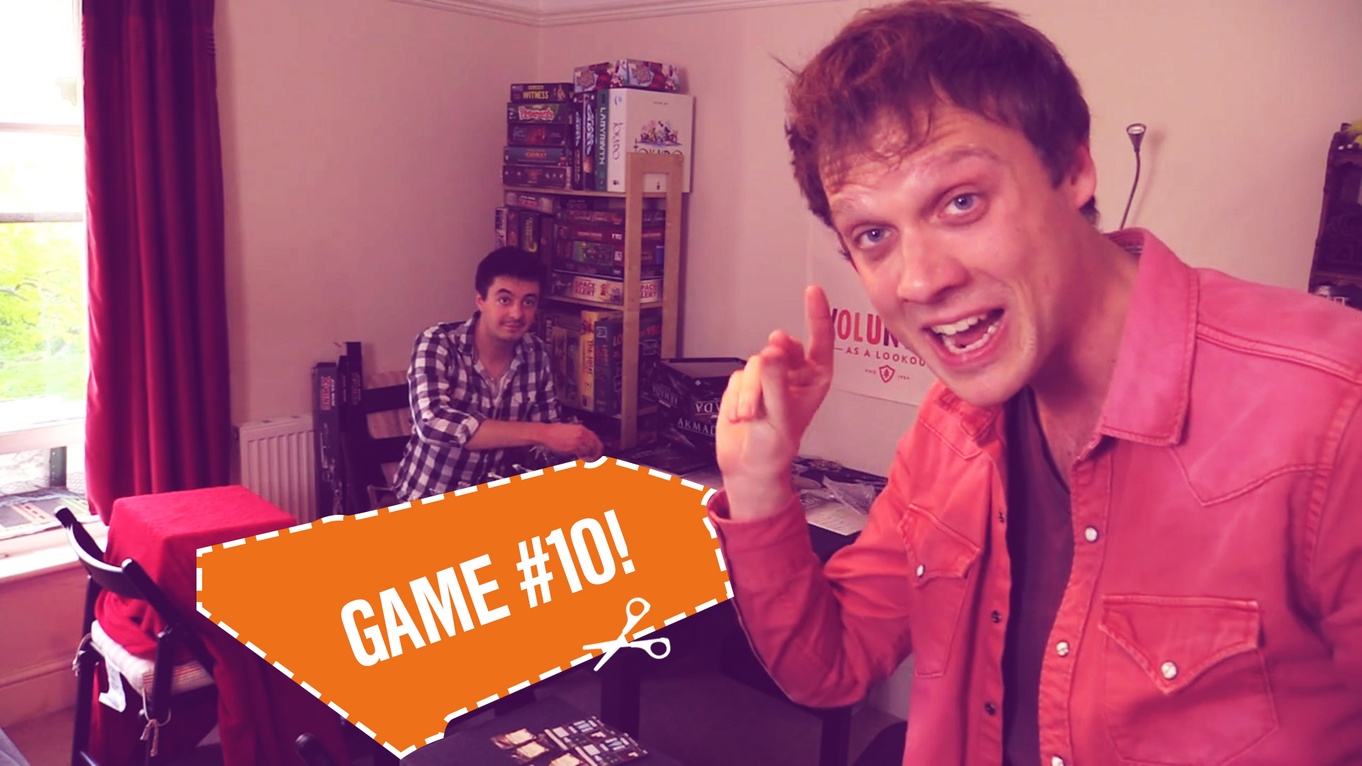 Operator
: I WANT TO LOOK AWAY
Quinns: DON'T LOOK AWAY
Operator: IT'S... TOO... BEAUUUTIFUUUL
the power of stains, the secrets of jenga, the folly of goblins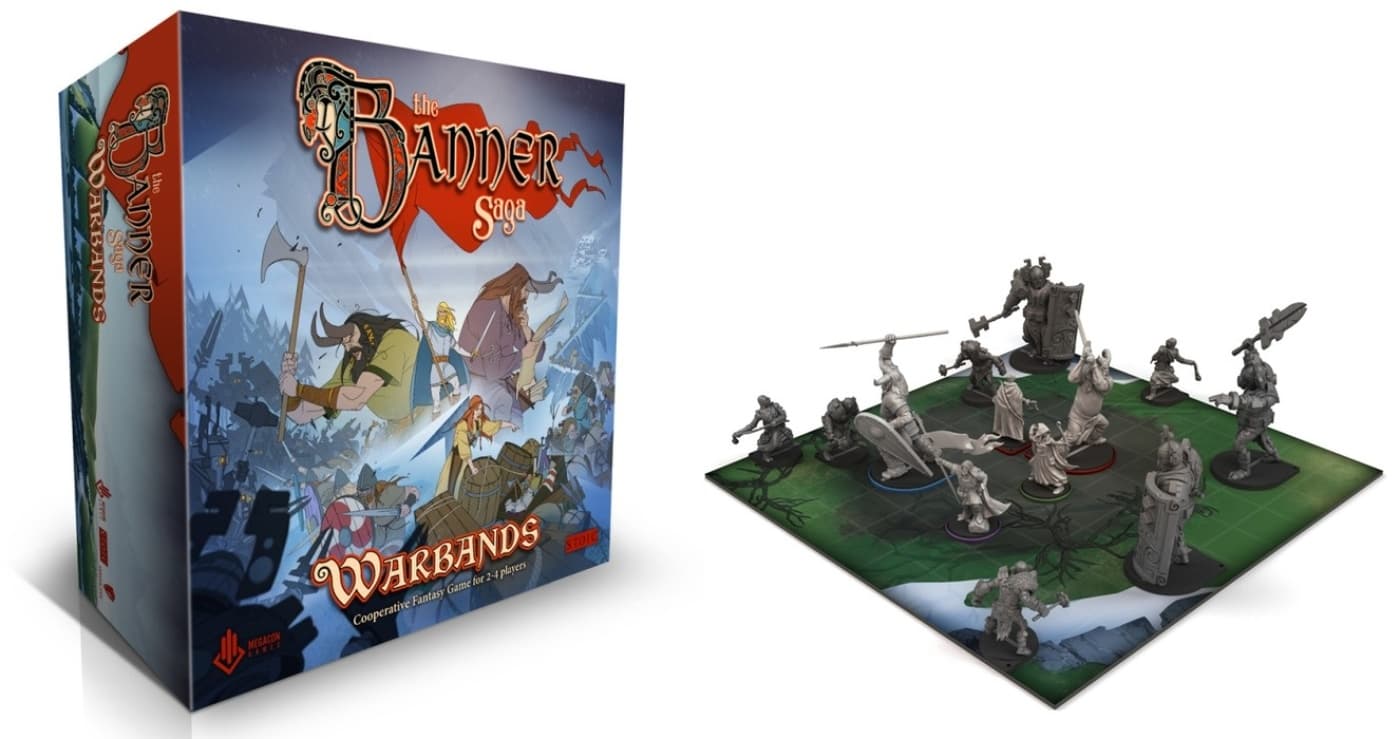 Quinns
: Hello everybody! Shut Up & Sit Down is still four sheets to the wind this week. Paul's off to
Board Game Geek Con
, Matt's recovering from Fantasy Flight's
World Championships
and I'm just back from New York University's
Practice gaming summit
. These are important trips! If you don't check up on Americans they'll be marrying cobwebs and getting stuck behind radiators before you know it.
Fun fact! At Practice I saw a talk by Leslie Scott, inventor of Jenga. Did you know that as Jenga is manufactured, they make sure the bricks are all of varying sizes and weights to make the game work better?
Ah, but you've been waiting so long for your Games News! Not to worry. I may have spent five hours asleep in a cold corner of LAX this morning, but I've fetched some black coffee and classic rock (won't you do the same?) and I'm ready to get to work.
oranges, forgetfulness, under my breath, slipping hearts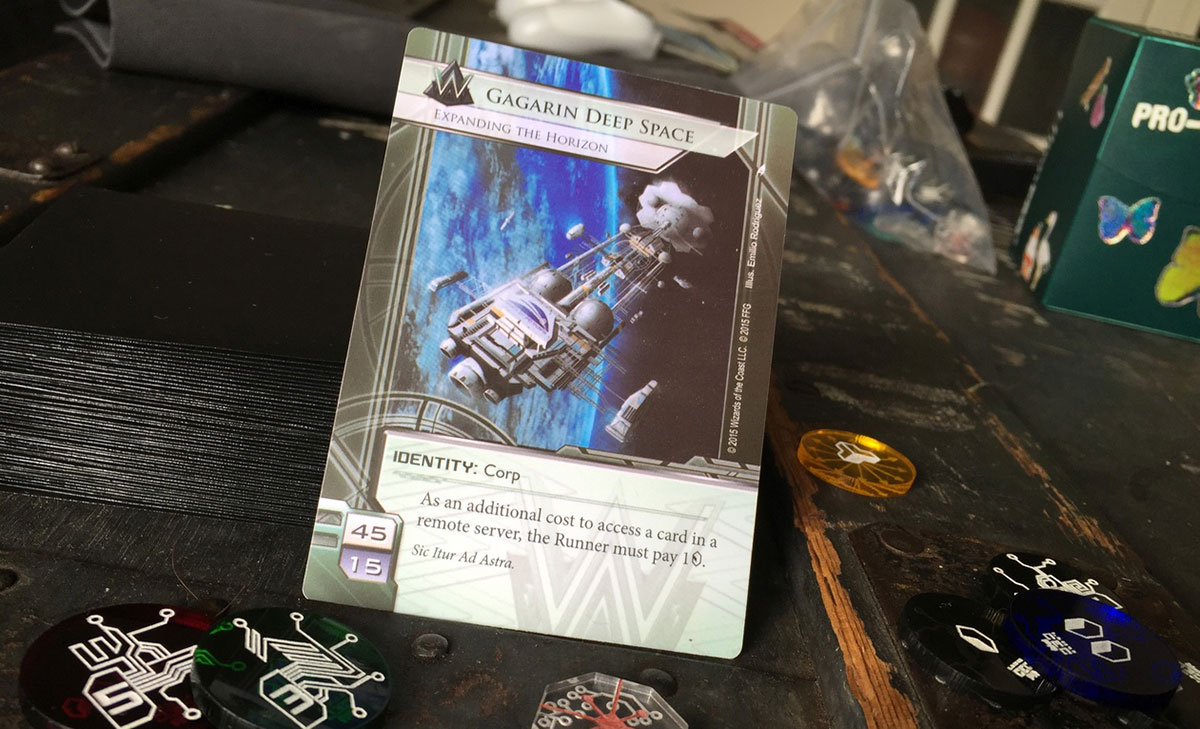 Leigh & Quinns collaborated on Life Hacks last year, a very personal article about learning to play Netrunner. They return for this article about the 2015 UK Netrunner Nationals.
Quinns: I am slumped on the floor of the Birmingham Hilton. My head almost between my knees, I break into an orange by pressing my fingers into it until the skin splits. I begin eating. The flesh is both dry and watery in my mouth.
"I don't know if I'll make it," I tell Leigh. Then a pause, weighing my next words with the pulp in my mouth. "And I don't know if I want to play."
tomorrow's india, yesterday's japan, ticket to elfs, Paul's trunks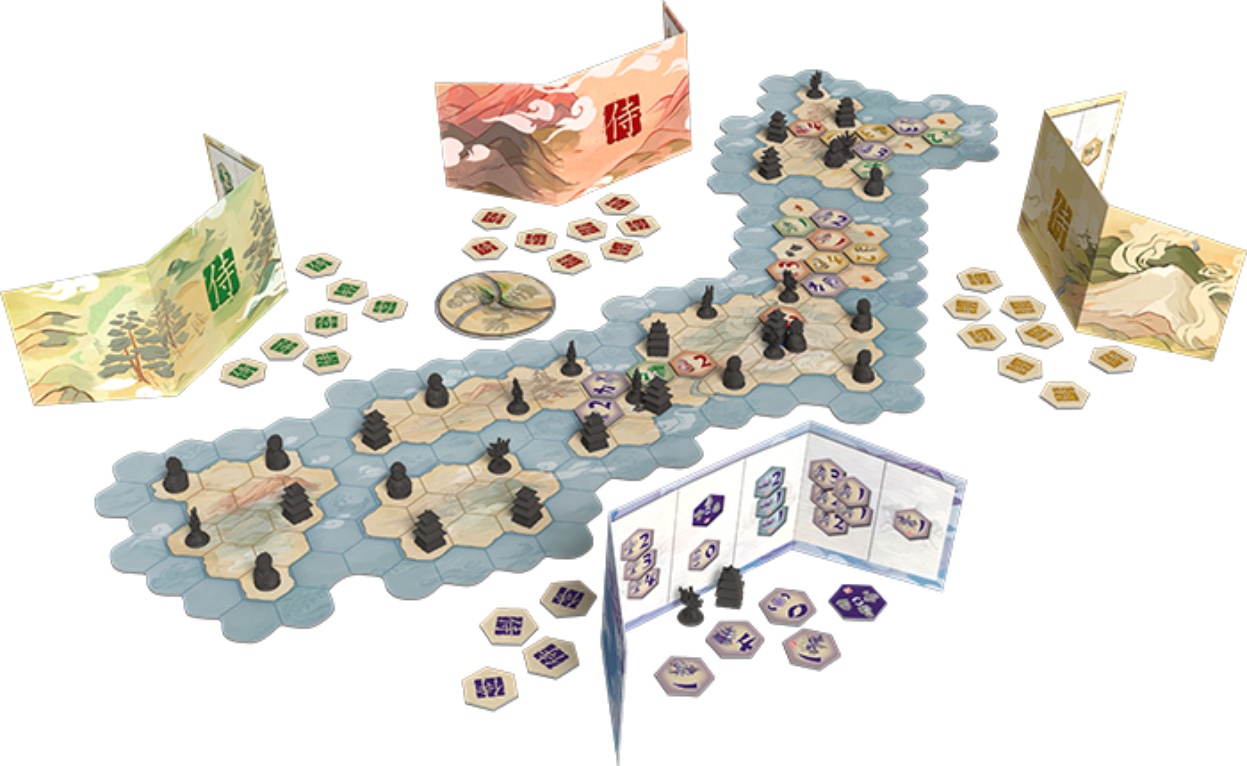 Paul
: This is a disaster. How much food do we have left? How many days can we go? Will we even get rescued out here?
Quinns: I'm sure it'll be fine, just keep sending up the flares and don't put any limbs in the water. Look, I managed to salvage a few of the more intact parts of Matt, which we can probably cook, and then there's the…
Paul: What?
Quinns: The Games News. I'm really sorry, Paul. We're going to have to eat the Games News.
quasi sexual encounters, shifty bishops, stripping down, bucket helms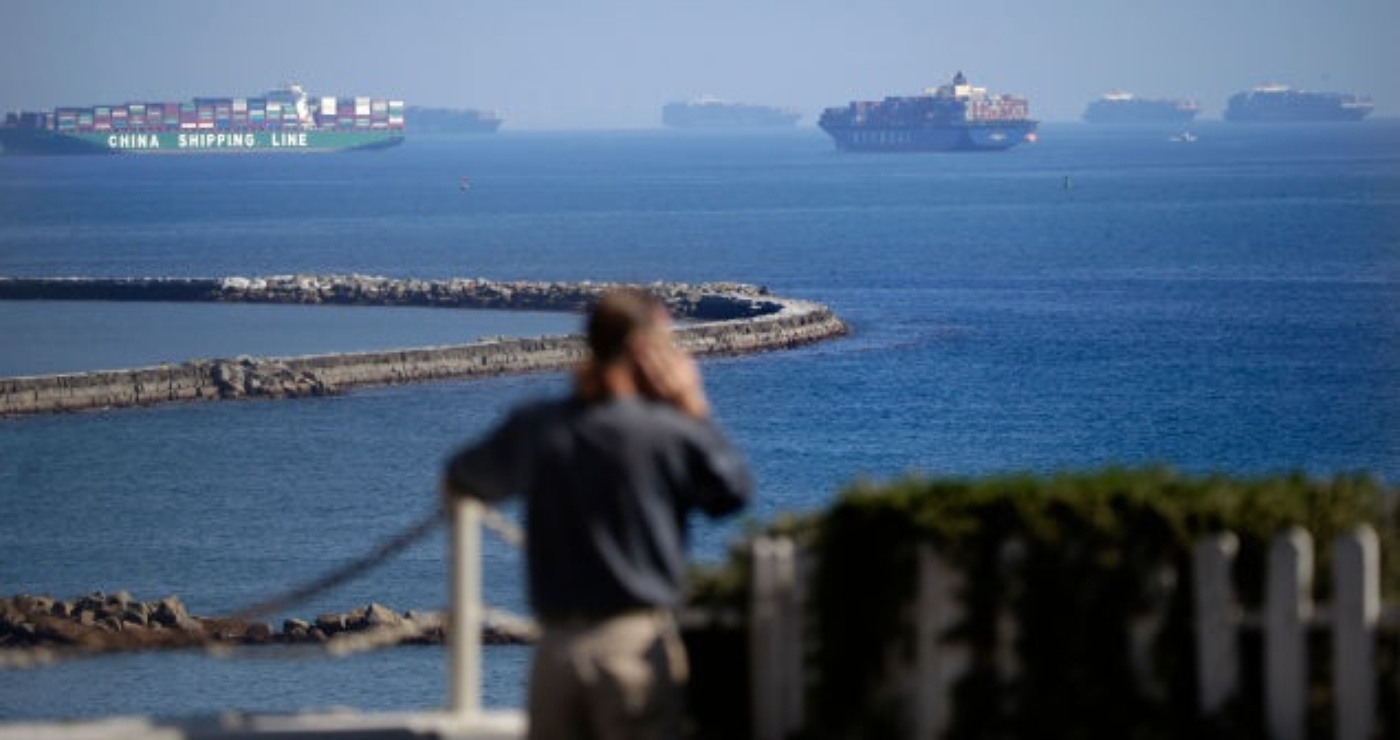 Quinns
: Ships! Like streets that float.
In a curious reminder of our hobby's boxy lil' nature, 29 United States west coast ports were shut down this week, delaying countless board game shipments. Spare a thought for the many games were stranded at sea this weekend, as well as containers of less important stuff like shoes and food.
Rumours that SU&SD's newly-formed American division were behind the delay have been grossly exaggerated. It's all down to a dispute between shipping companies and dockworkers.
Gizmodo has the details here. But if you were wondering why the new 6th Wave of X-Wing miniatures is taking longer than anticipated, this is why.