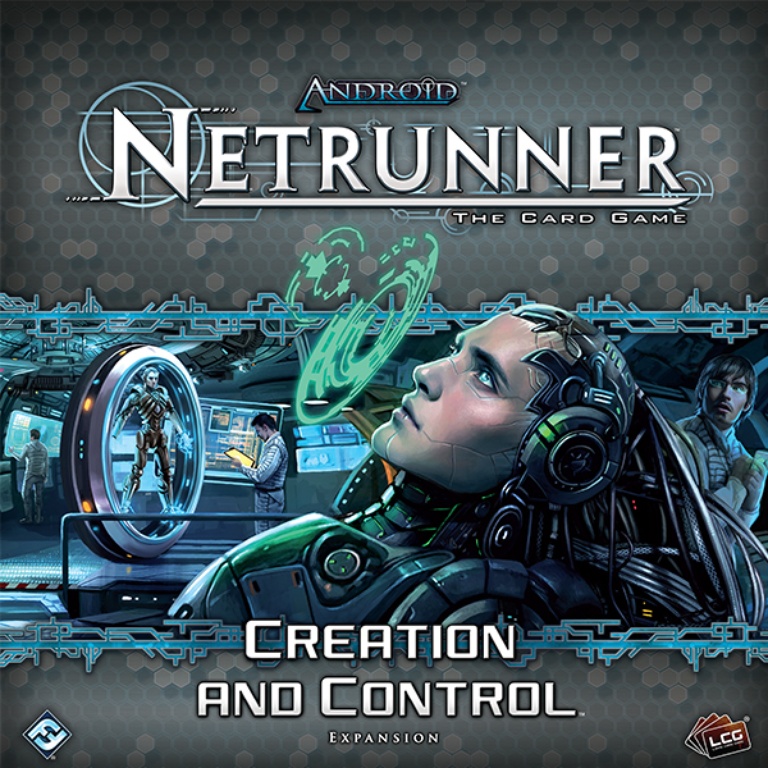 Who will write the future? Creation and Control pits a new wave of enigmatic Shapers against the latest and greatest of Haas-Bioroid's developments in artificial intelligence, efficiency, and security. The first deluxe expansion for Android: Netrunner The Card Game, Creation and Control introduces 165 new cards (three copies each of fifty-five individual cards), that will instigate dramatic new strategies and high-stakes battles for the control of valuable files and the futures outlined within them.
Creation and Control focuses on the struggles between the executives at Haas-Bioroid and those Shapers who are driven to tinker with their programs and hardware by an almost-religious compulsion, but fans of every Android: Netrunner faction will find plenty of great uses for their influence, as well as twenty-seven neutral cards (three copies each of nine individual cards) that can sharpen the focus of any deck.
cyber chairs, Man Vs. Speedboat, Alix T4LB07, a good debugging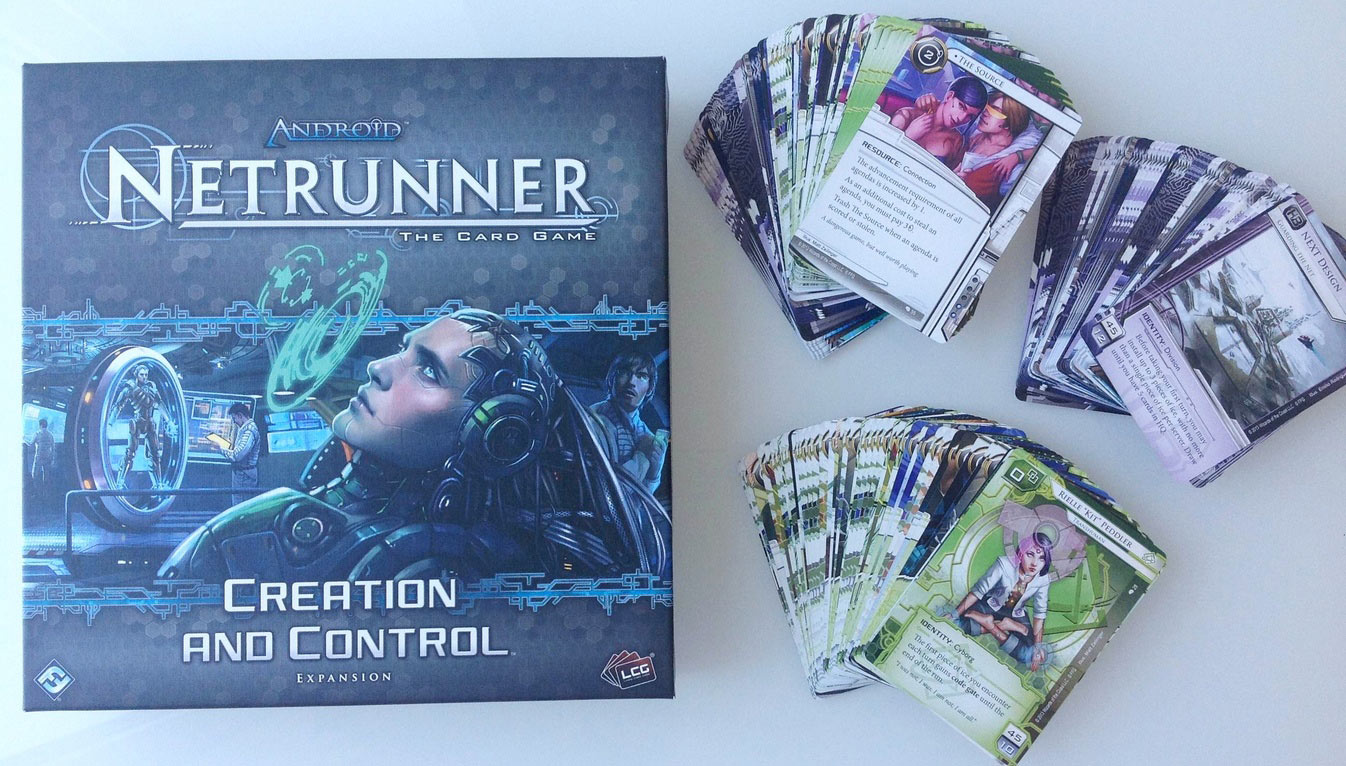 Quinns
: It's
no secret
that we think Android: Netrunner is
the
collectible game right now. When I started playing it, I was seduced by the asymmetrical concept- one player as the glittering corporation, the other as a tiny hacker with cards as mundane as energy drinks and quality time with your partner. Since then, it's the comedic tension of the game that's kept me involved. Each new datapack of cards is filled not just with possibility, but comedy. I laugh as I leaf through these things. "Oh no," I whisper, grinning. "Oh,
no.
"
So you can imagine how excited I was yesterday! The release of the first "deluxe" expansion, Creation and Control, containing 3 copies each of 55 new cards. The same evening I ended up taking two sets to the safehouse of my Netrunner nemesis for a good debugging. Here's what we found out.