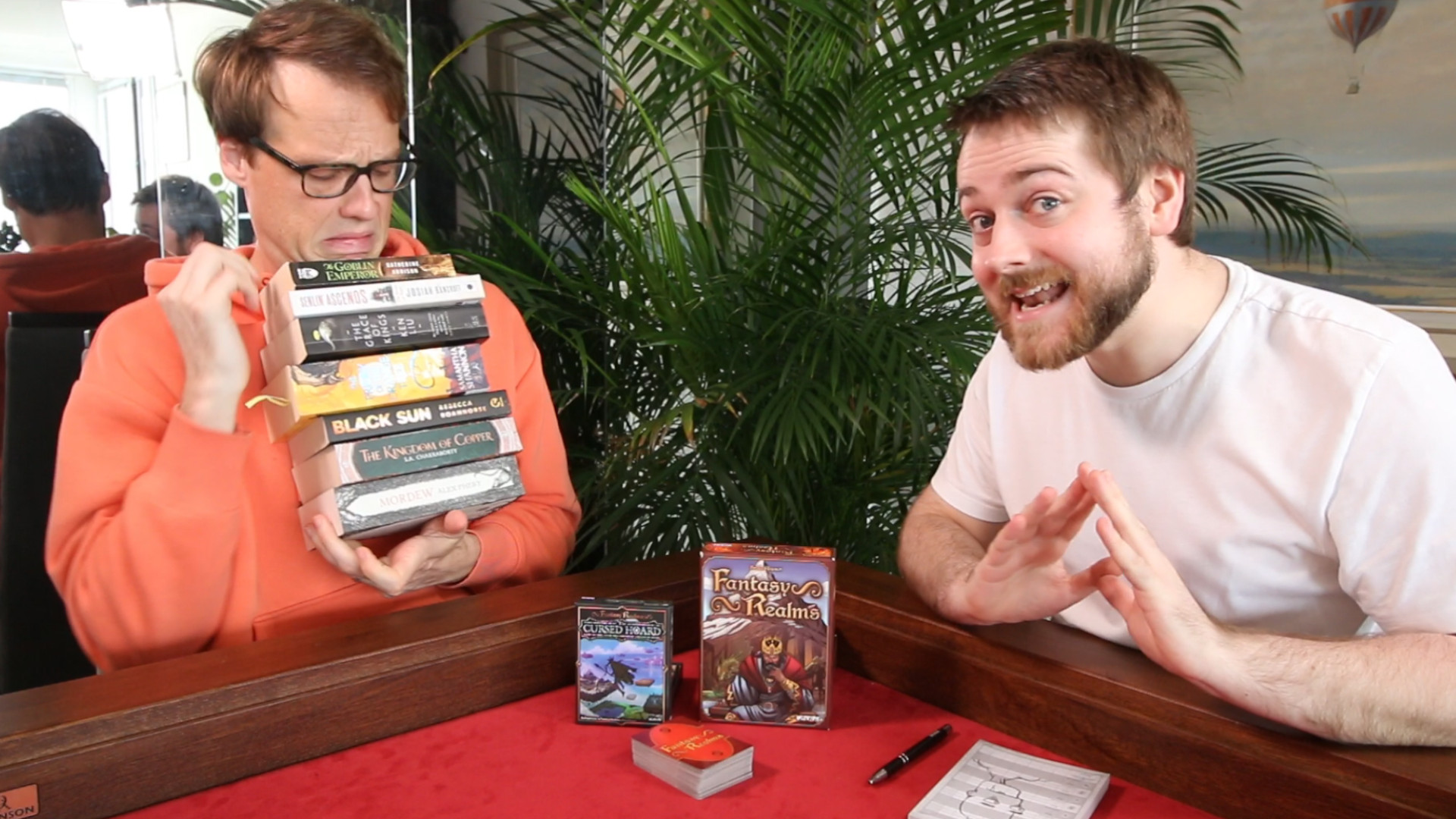 Go on then, what's yer favourite card? I'm partial to a 4 of diamonds myself – but I'm also partial to the hundreds of individual cards featured in this very video. That's right, we're once again counting down the very best that cards have to offer right now, covering a dizzying array of games big and small!
In this video, you can catch Tom and Quinns reviewing The Crew again, creating a Fantasy Realm in Fantasy Realms, moseying over to a monarch in Royal Visit, and enjoying what sounds like a big french dessert in Oriflamme. We also make time to talk about the crown prince of cards; Regicide – as well as dipping our critical toes into a bunch of different boxes in a not-quite-review-roundup. It's a big one, and you're invited!
Also? Huge thanks to the owner of Brighton's excellent Artisan Deli Market for being such a good sport.
Read More