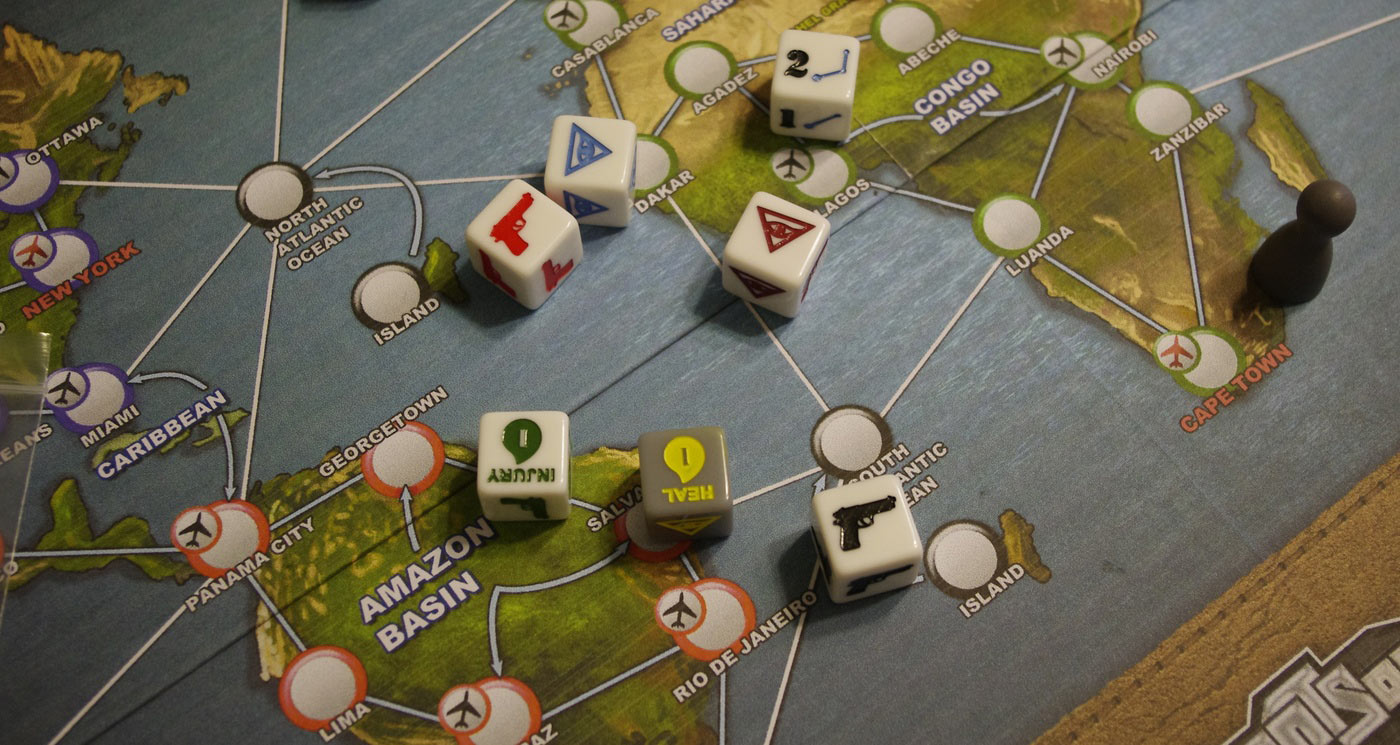 [Shut Up & Sit Down is immensely proud to present the following review of Agents of Smersh, a story game, by James Wallis, story game designer. James is the wonderful mind behind Once Upon a Time, and the actually-extraordinary Extraordinary Adventures of Baron Munchausen. He's also a lovely man. Enjoy!]
James: Agents of Smersh is a cooperative board-game for 1–4 players although it can be played by five if you want, and there's part of its problem right there. The other problem is that Agents of Smersh is one of those children, like Carol Thatcher or Chelsea Clinton, whose parent is so dominant that it can never get away from them to build its own identity no matter how hard it tries.
What is Agents of Smersh? Agents of Smersh is Tales of the Arabian Nights given a rework and a re-skin. And at this point you are either looking slightly quizzical—'Tales of the Arabian Nights, is it that… oh I remember, Paul and Quinns reviewed it here, they dressed up, it was funny, I think they liked it quite a bit'—or you have just wet yourself with excitement. To understand Agents of Smersh it is important that you understand Tales first, so either read on or skip the next six paragraphs while you change your pants.
Read More