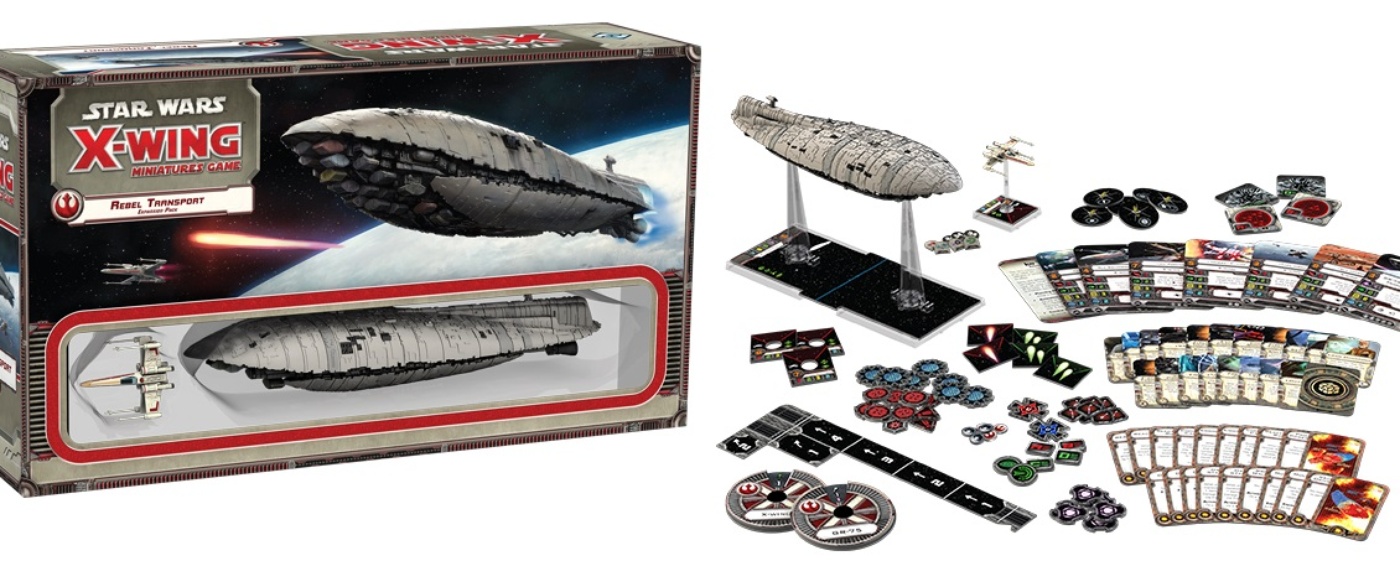 Quinns: Ooh, it's nice to have dramatic news to lead off with. Fantasy Flight has done a grand reveal of the first "Huge Ship Expansion" for their excellent X-Wing Miniatures Game, the GR-75 Rebel transport. Just look at it! Imagine how many new players it's going to bring to the game when they double-take at it in their local game shop.
We all knew that these huge ship packs would be an investment (the Rebel transport will cost $60), so it's nice to see that they'll be a mini-expansion in and of themselves, with new rules for damage, movement and energy, an x-tra X-wing, and a deluge of tokens and cards. And this is just the first of the two huge ships revealed at Gen Con last year, with the other being approx. 20% huger (and $90).
But wait, because I've got some expansion news that's even more exciting!
Read More