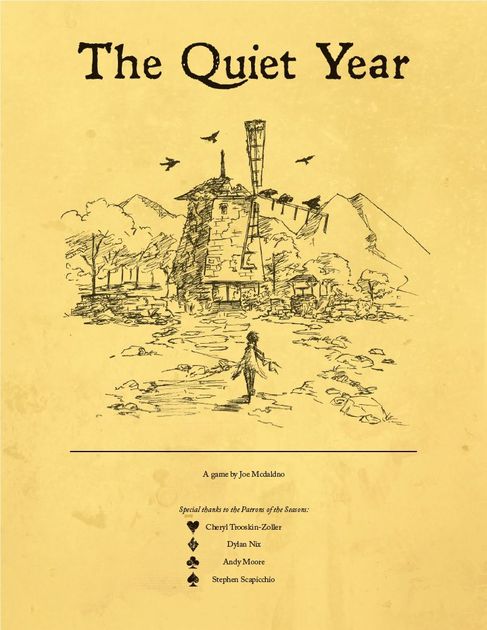 Buying from these fine retailers helps support Shut Up & Sit Down.
a href="https://buriedwithoutceremony.com/the-quiet-year">The Quiet Year is a map game. You define the struggles of a community living after the collapse of civilization, and attempt to build something good within their quiet year. Every decision and every action is set against a backdrop of dwindling time and rising concern.
The game is played using a deck of cards – each of the 52 cards corresponds to a week during the quiet year. Each card triggers certain events – bringing bad news, good omens, project delays and sudden changes in luck. At the end of the quiet year, the Frost Shepherds will come, ending the game.
The Quiet Year occupies an interesting space – part roleplaying game, part cartographic poetry. Find it here: https://buriedwithoutceremony.com/the-quiet-year