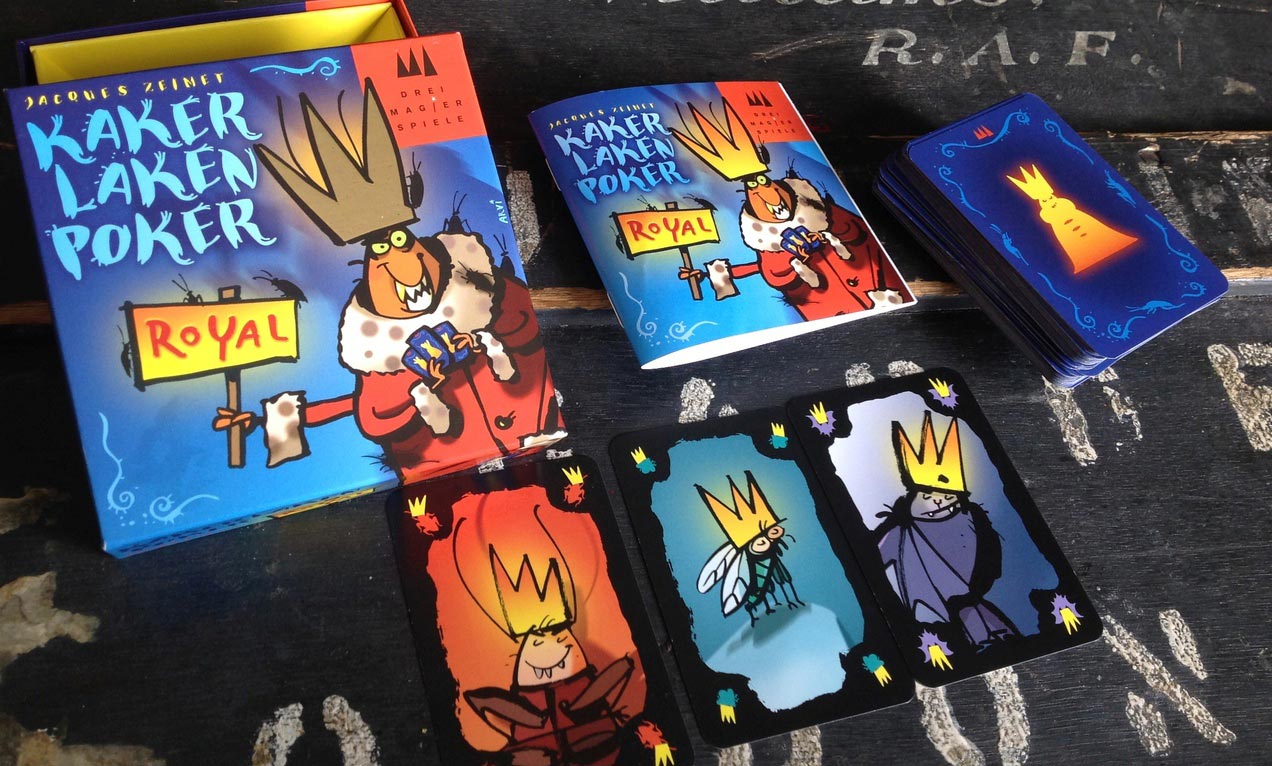 Quinns: Catch Team SU&SD at our most tired and soul-blasted, when we're done walking the halls of a giant convention, and there's a single game we'll always still be able to play. It's Skull.
It's the arsenic-laced wafer thin mint of board gaming, and there's always room for its lies and laughter. The one thing more impressive than Asmodee daring to call Skull "the very quintessence of bluffing" is that actually, I don't think they're wrong.
Two months ago I was in a pub with a friend who I trust completely. "If you like Skull," he said, "Then write this down. 'Cockroach Poker'. Best £10 you'll ever spend."
Today I'm the proud owner of one "Cockroach Poker Royal", the en-complicated 2012 sequel to 2004's Cockroach Poker. And I'll tell you what! It's not just a great game of lying to your friends. It's a great game of lying with your friends.
Read More