News cockles, elevated priesting, TARDIS full of Spice Girls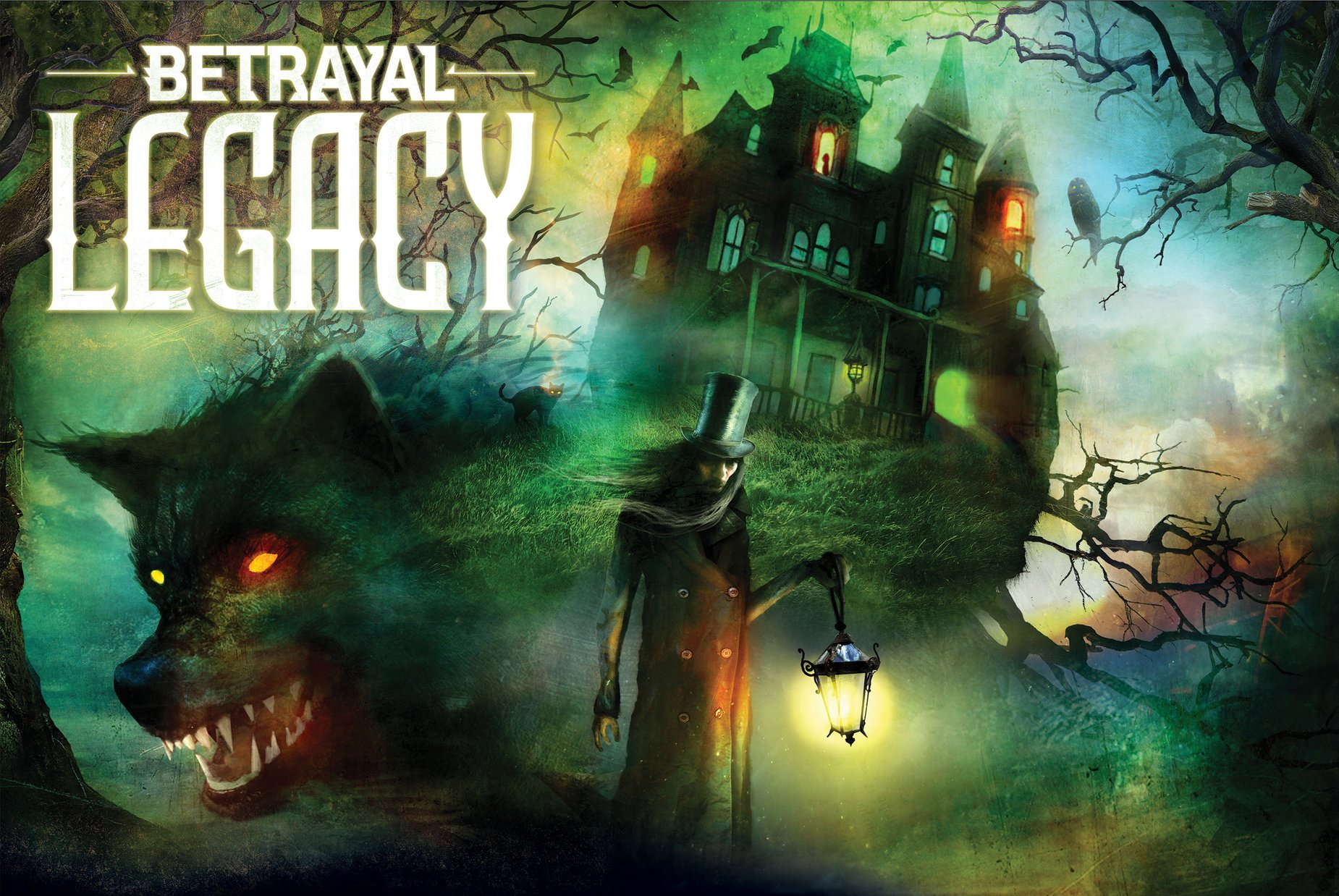 Paul
: Tis the season to be wet, for many of us in the Northern hemisphere, and as the clouds swell and the sky cascades, we need all the Games News that we can get to keep us toasty and dry. Thank heavens, then, for Rob Daviau, whose warm and welcoming announcement of
Betrayal Legacy
is like a sizzling space heater against the cold November rain.
So, are you ready to stumble through haunted houses again and again and again? It's time to get spooked. Repeatedly.
undersea ant farm, Paul's exfoliating chamber, conundrumy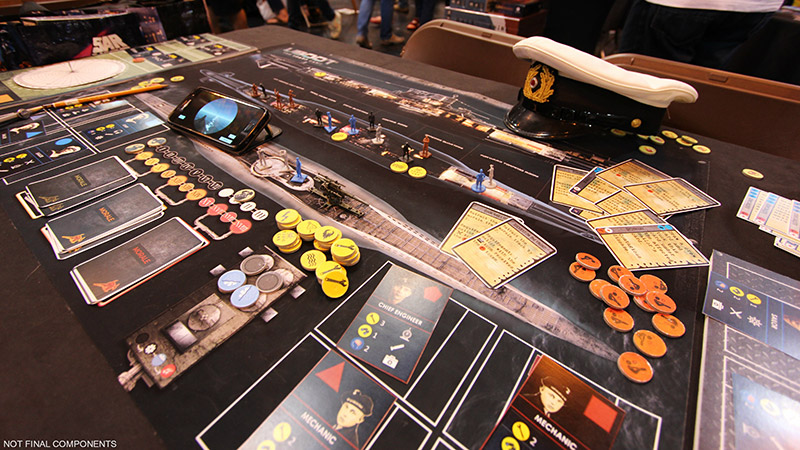 Paul
: Games News is storm front that rolls forever toward us, each new band of rain drenching us with fresh updates and moist headlines. It's all we can do to stay afloat amongst this unrelenting deluge, so perhaps we should welcome the watertight safety of
UBOOT
.
So let's dive in! Secure that hatch and join me taking a look at one of the year's most fascinating announcements…
sit on a tank for you, a badger's bum, Can I be a bear detective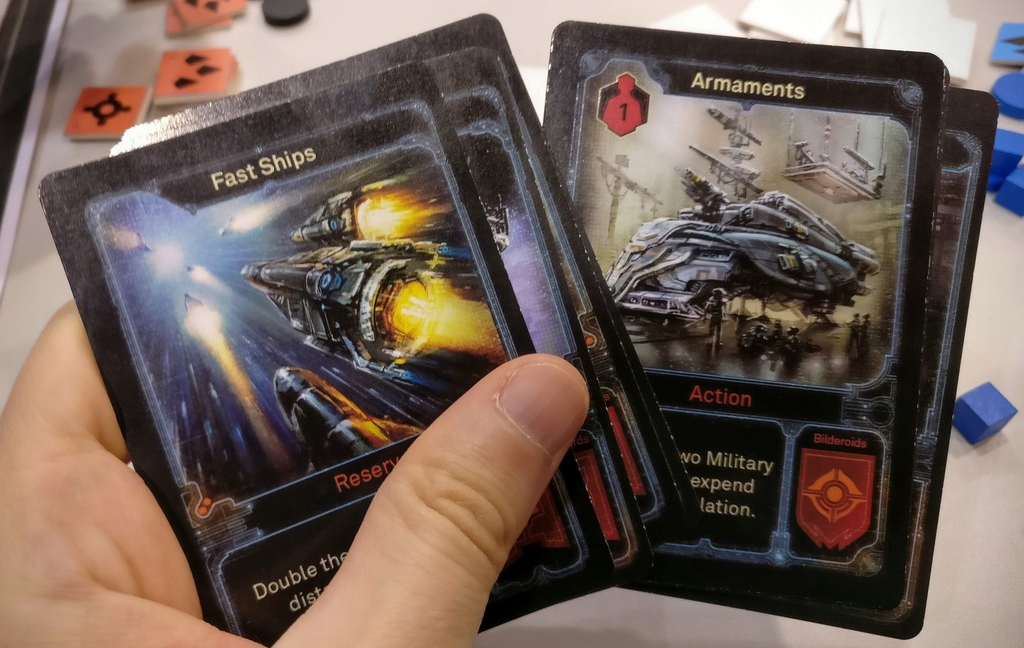 Paul
: Dear Readers, did you know that Games News is the exact opposite of the Battle of Hastings? It's true. Rather than fearing the invading Norman (news) hordes, we beckon them onto our beaches, wave them toward us and are delighted when they fire new games right into our eyes.
How else can we find out about such fine titles as A Handful of Stars?
Hoth on highballs, subtle seasoning, flicked to the full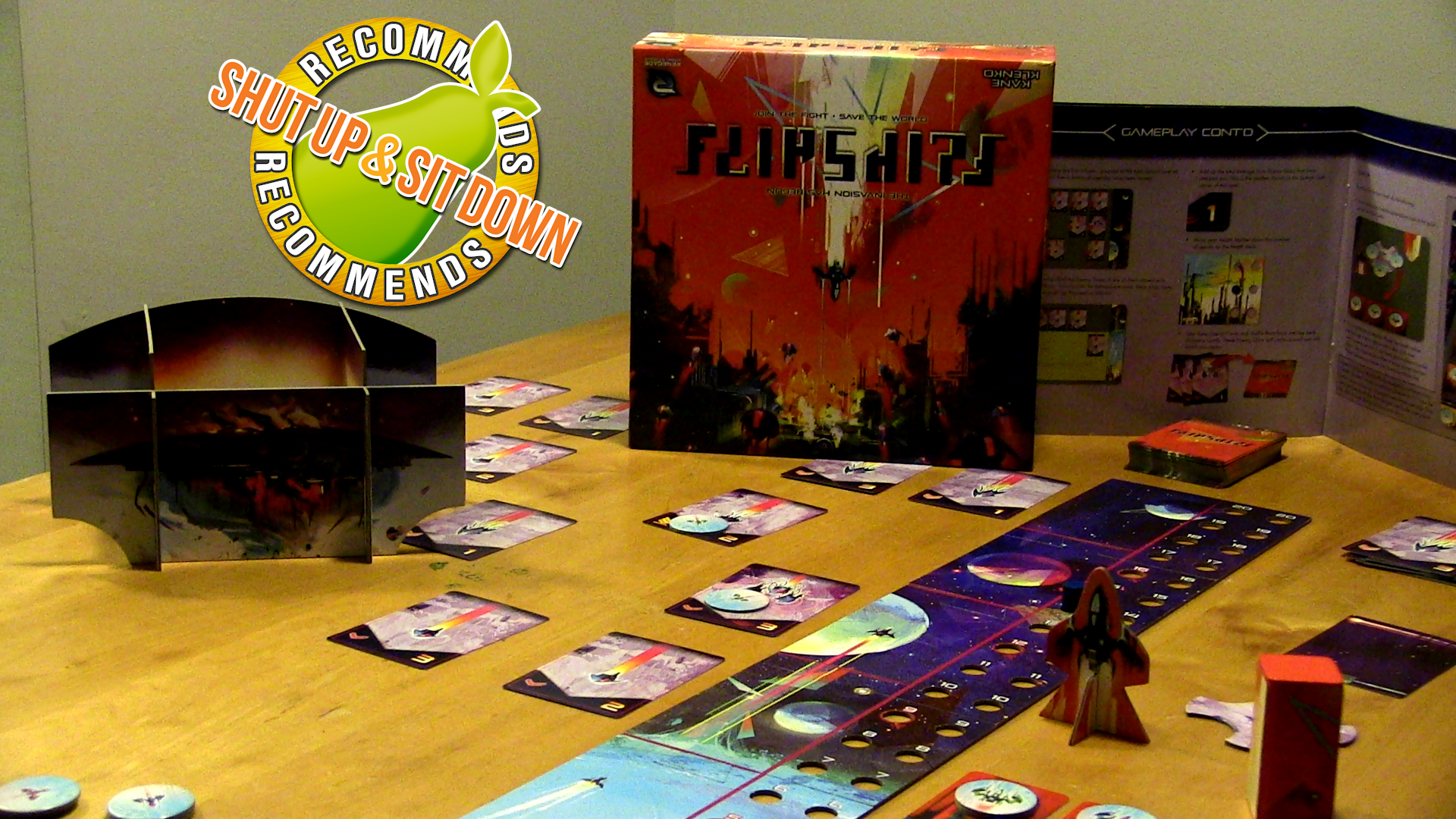 (This review contains gifs. Viewing it on a mobile device may use a lot of roaming data. If your usage is metered, consider reading this at home!)
Paul: The aliens are coming. Aggressively advancing, ever encroaching, nothing seems to stop their dreadful descent. The sunlight shines off their silver spacecraft as they pierce the heavens and prepare to bring down so much death and destruction onto the city below.
You and your friends are all that stand in their way. Together, you will use a small flight of fighters and the most precise cardboard-flipping skills the galaxy has ever seen to win the hour. You will flip them round the moons. You will flip them in low orbit. You will flip them in the atmosphere. You will never surrender.
Or you'll flick a state-of-the-art starfighter straight across the room and lose it behind the sofa. Who's to say?
earnestly inflating, Gene Squeakmons, I'm not lion to you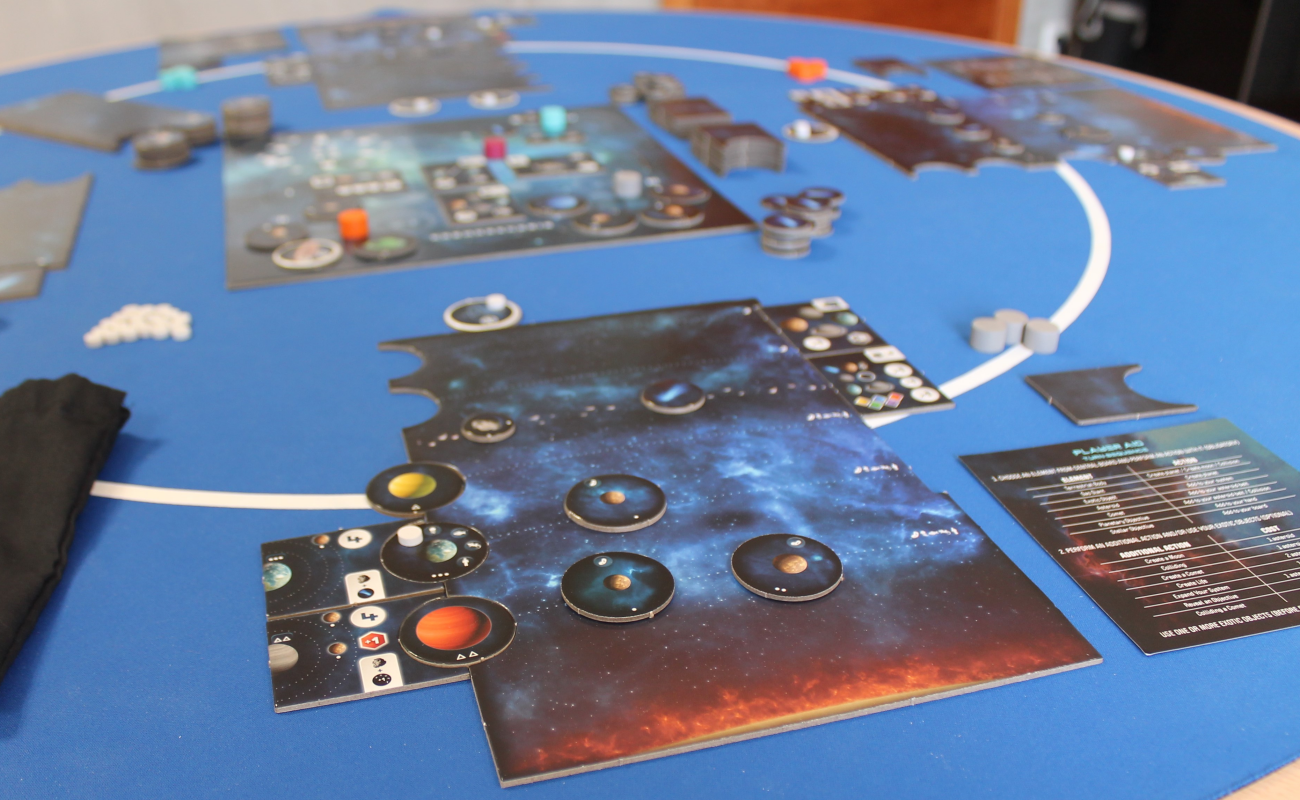 Paul
: Phew! What a week it's been, eh? Did you catch those sports? The local news about the animal that did the thing? Gee whiz! Or the town gossip about Ol' Uncle Bobbins and his brand new motor-car? Life sure moves fast these days!
Me? Oh, I don't have much to share. Just this lil wee board game called Cosmogenesis, where you get to be a star.
Pavlovian puppies, sightless stooge, sumptuously silly smorgasbord of stuff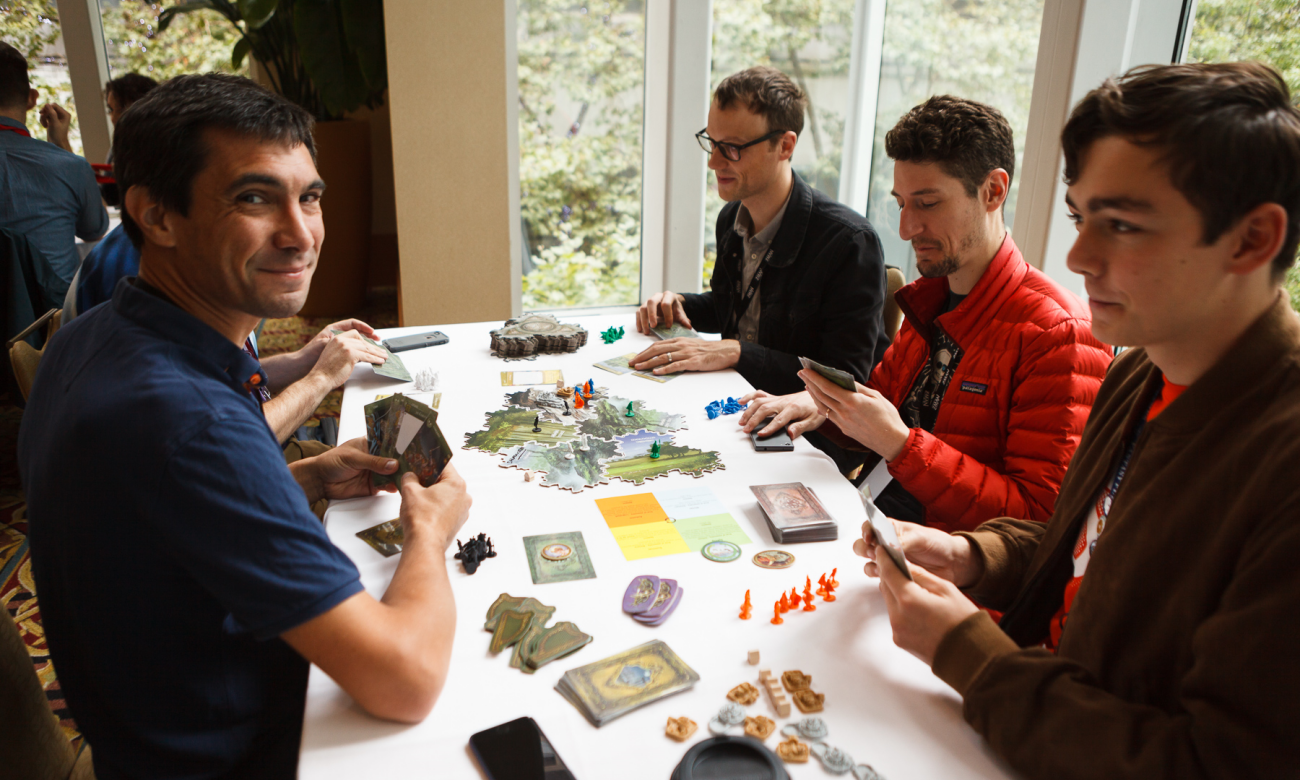 Paul
: It feels so very, very strange to be doing this. We're always writing post-con roundups, flying home and tapping out our thoughts on the best new games we tried, but to do that after our
own
con? It feels a little peculiar, like the first time a doctor shone a light into my ear. But that's a proper, sensible thing that doctors do, right? It's not just for giggles?
Matt: At the time, it was straight-up stressful! We hadn't accounted for the fact that people might be showing off things we really wanted to look at, so we frantically juggled schedules to try and check stuff out. There was still so much we missed, but we caught some REAL GOOD BITS.
Paul: For a start, Matagot only went and rolled up with an Inis expansion that they just casually announced IS A THING THAT EXISTS?
phew, sheesh, oh goodness, oh my, so many people clapped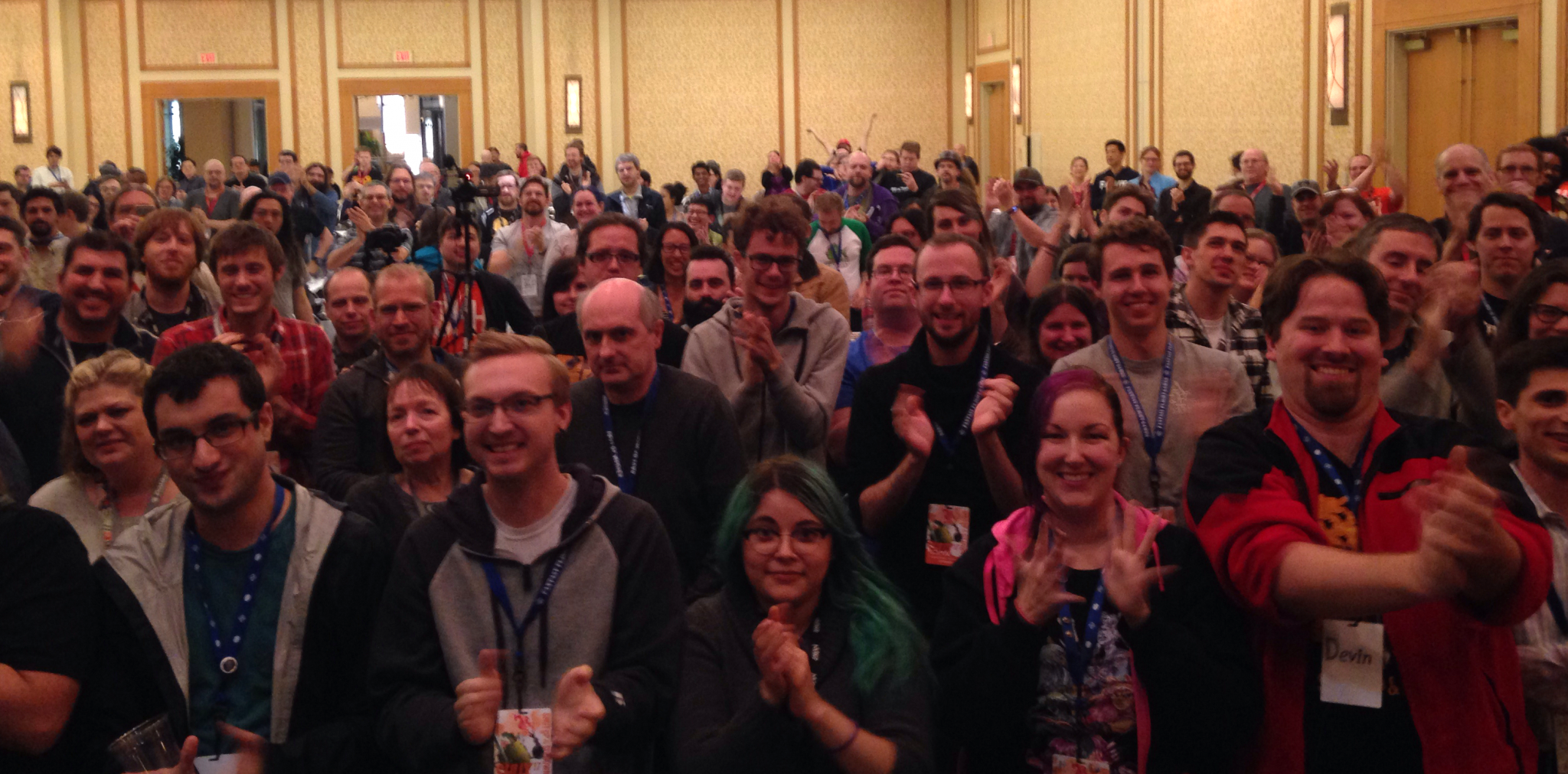 Paul
: Wow.
So SHUX happened. Our first ever convention collected together hundreds of wonderful people for a weekend so amazingly positive that I'm still trying to process everything. I'm sat here looking at a blank page, trying to work out how to express how it was so much more than I could even have imagined it would be. It's not so much that I'm lost for words as I've almost entirely forgotten what words are.
Matt: I know what words are! They come out of a mouth and are sometimes good or bad. Normal service will resume shortly, but today we'd just like to share some words and pictures.
pester a picnic, dice urologists, Boarbatusk I choose you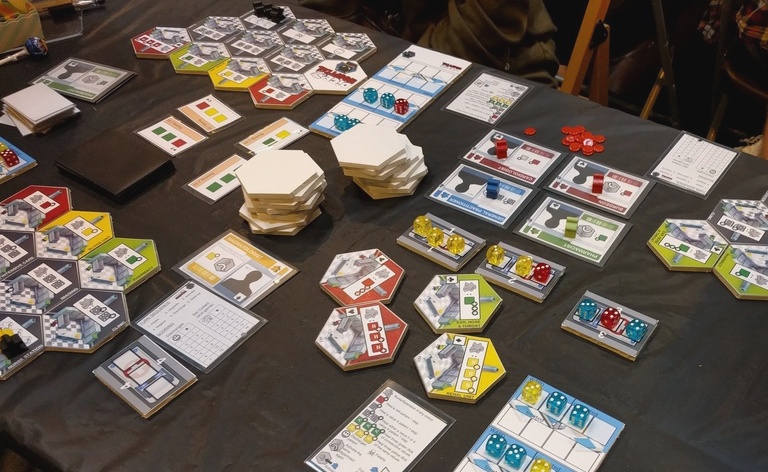 Paul
: Drop the sandbags, the Games News dirigible is aloft! Carried on cool currents and buoyed by the balmiest of gasses (their exact composition a closely-guarded secret), it carries up above the clouds to where the spriteliest gaming news flies, soaring across a sapphire sky. Are you ready for a spectacular trip, a voyage like no other, where we glimpse… oh! Look, it's
Dice Hospital
! How wondrous!
Wait what? The dice are sick, you say?! THIS IS A DISASTER.
Salted Sharon, Peppered Peter, a coyote on coke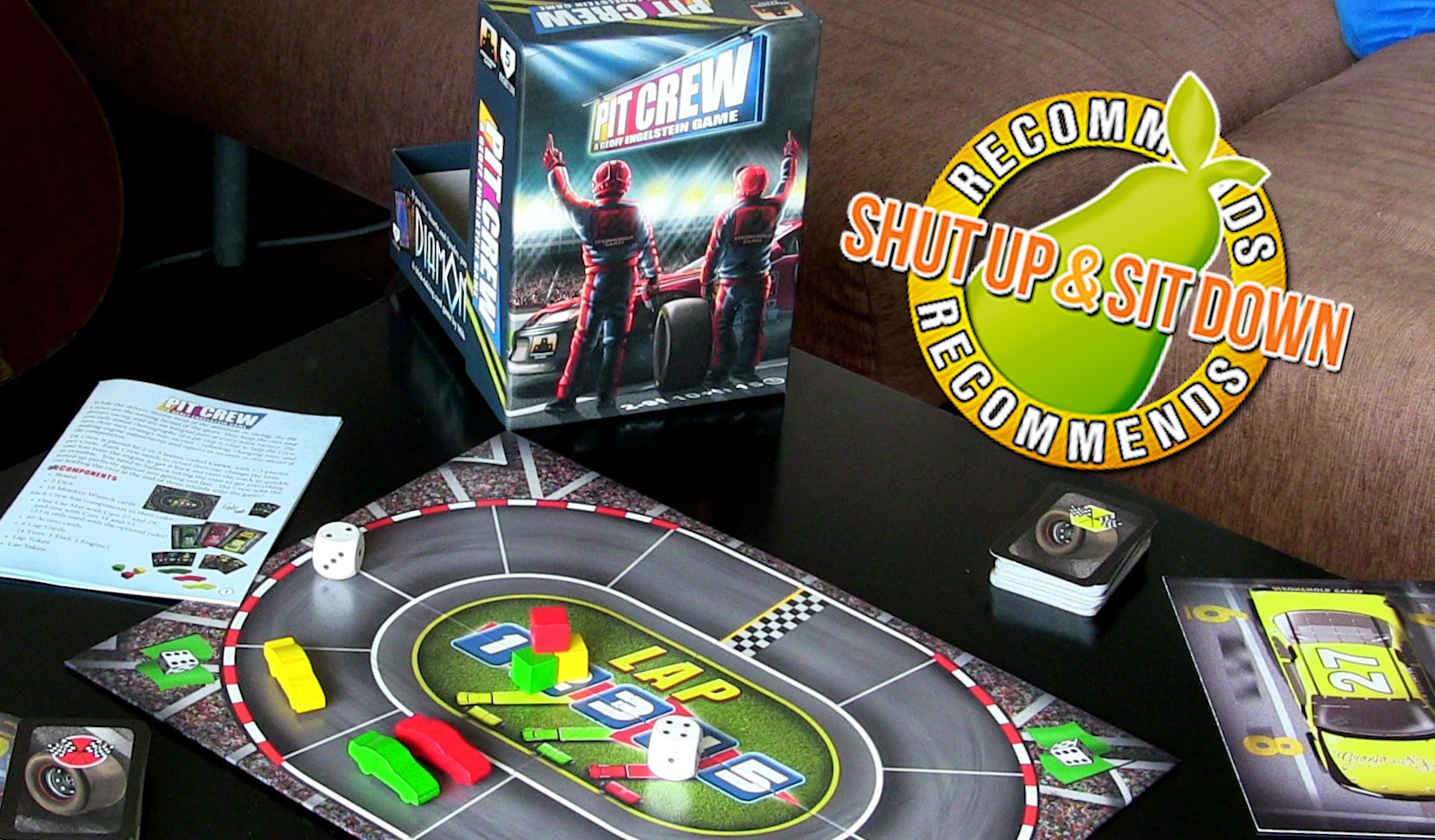 Paul
: Sometimes you gotta go fast.
And in a world where that speed comes from pounding alloy pistons, feels like warm, rubber-scarred asphalt, stinks of fetid fumes and fury, the Pit Crew are the kingmakers. They, and thus you, decide the monarchs of motorsport, with deft hands of restoration and renewal.
Collectively you wrench home a new wheel, working as well together as the finely-tuned machine you maintain. Nobody is screaming for petrol, nobody has broken the engine, nobody has just dropped a card. It's fine. It's okay. You're the pit crew.
wooden waterfall, offer extra intestines, it's war time, Dual wielding mops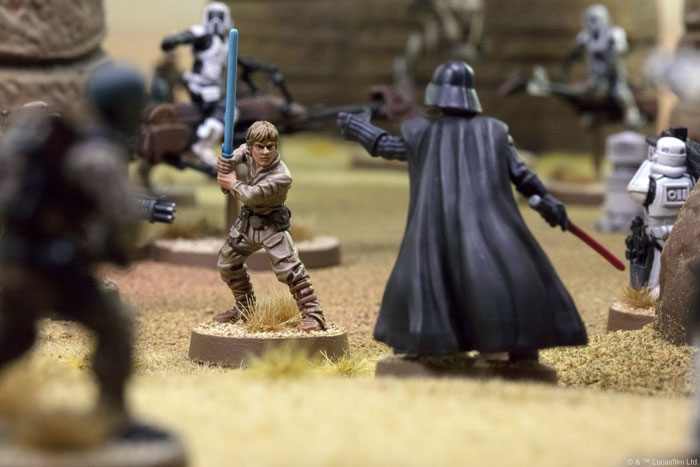 Paul
: It's all hands to the pumps here at Shut Up & Sit Down this week. The News Dam has burst under the weight of stories gushing out of the fiftieth GenCon, along with everything else independent of that massive show that has continued trickling forth. Dual wielding mops all week, we've been doing the best that we can to soak up
all the information
. Some stories are HUGE, others are CRUEL TEASES. It's all too much.
Put on your lifejackets as we dive right into this BUMPER EDITION and start at the deep end with the BRAND NEW STAR WARS MINIATURES GAME.