Salted Sharon, Peppered Peter, a coyote on coke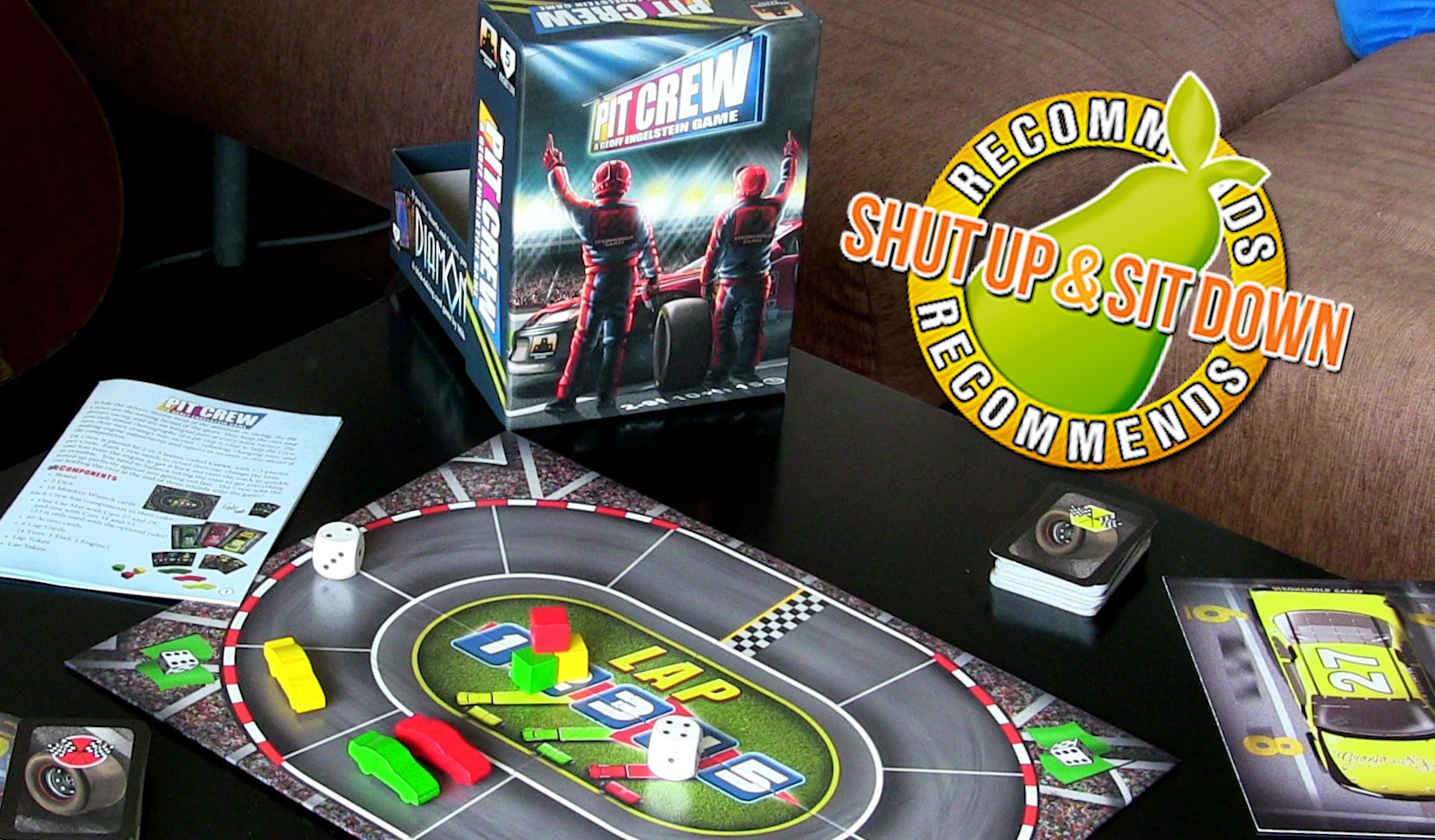 Paul
: Sometimes you gotta go fast.
And in a world where that speed comes from pounding alloy pistons, feels like warm, rubber-scarred asphalt, stinks of fetid fumes and fury, the Pit Crew are the kingmakers. They, and thus you, decide the monarchs of motorsport, with deft hands of restoration and renewal.
Collectively you wrench home a new wheel, working as well together as the finely-tuned machine you maintain. Nobody is screaming for petrol, nobody has broken the engine, nobody has just dropped a card. It's fine. It's okay. You're the pit crew.
wooden waterfall, offer extra intestines, it's war time, Dual wielding mops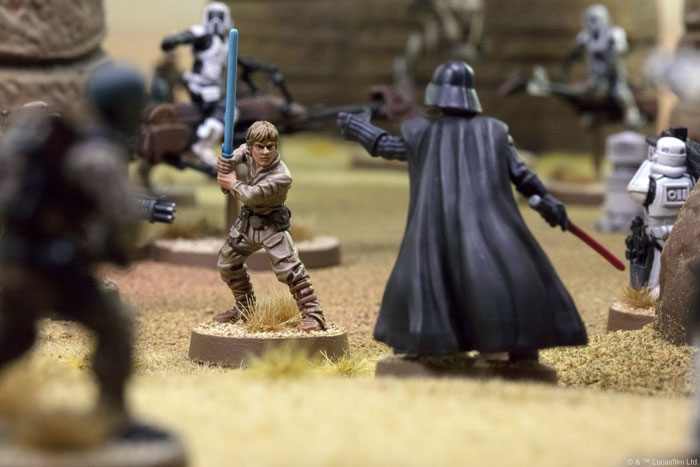 Paul
: It's all hands to the pumps here at Shut Up & Sit Down this week. The News Dam has burst under the weight of stories gushing out of the fiftieth GenCon, along with everything else independent of that massive show that has continued trickling forth. Dual wielding mops all week, we've been doing the best that we can to soak up
all the information
. Some stories are HUGE, others are CRUEL TEASES. It's all too much.
Put on your lifejackets as we dive right into this BUMPER EDITION and start at the deep end with the BRAND NEW STAR WARS MINIATURES GAME.
nibbly nuisance, primetime postmortem, toothpaste as glue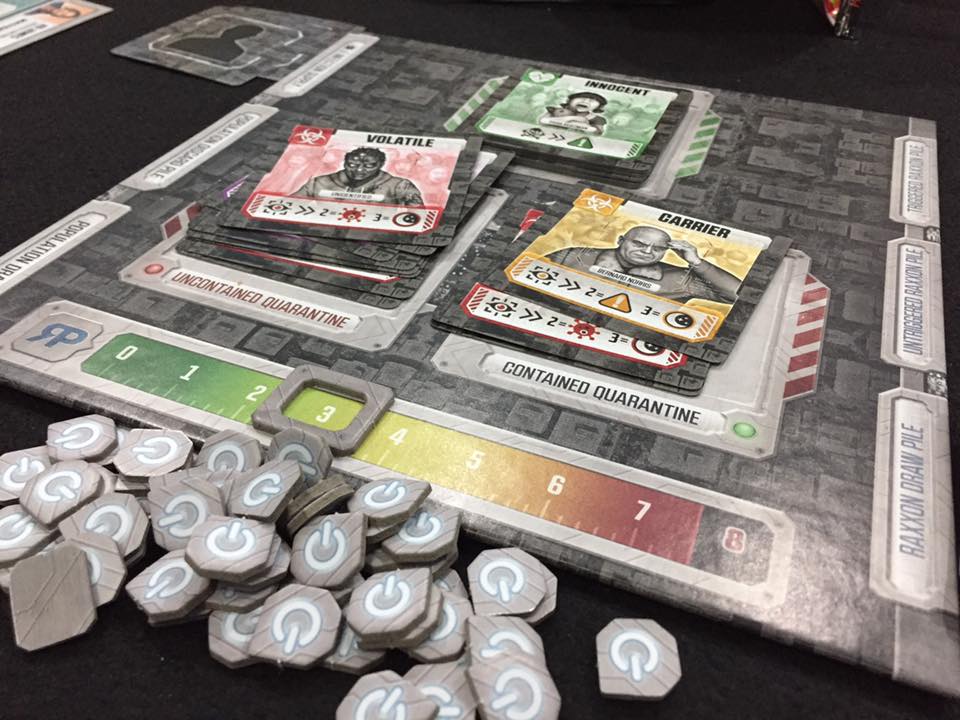 Paul
: Something very strange is happening in board games.
You may be in danger. We may be in danger. Of course, everyone here at Shut Up & Sit Down takes all necessary precautions in the course of their duties, but nevertheless I don't believe any of us could've foreseen Raxxon, Plaid Hat's latest game, which is slowly spreading.
Is anyone safe?
a unicorn autopsy, devilish denials, the eternal damnation of two yellows touching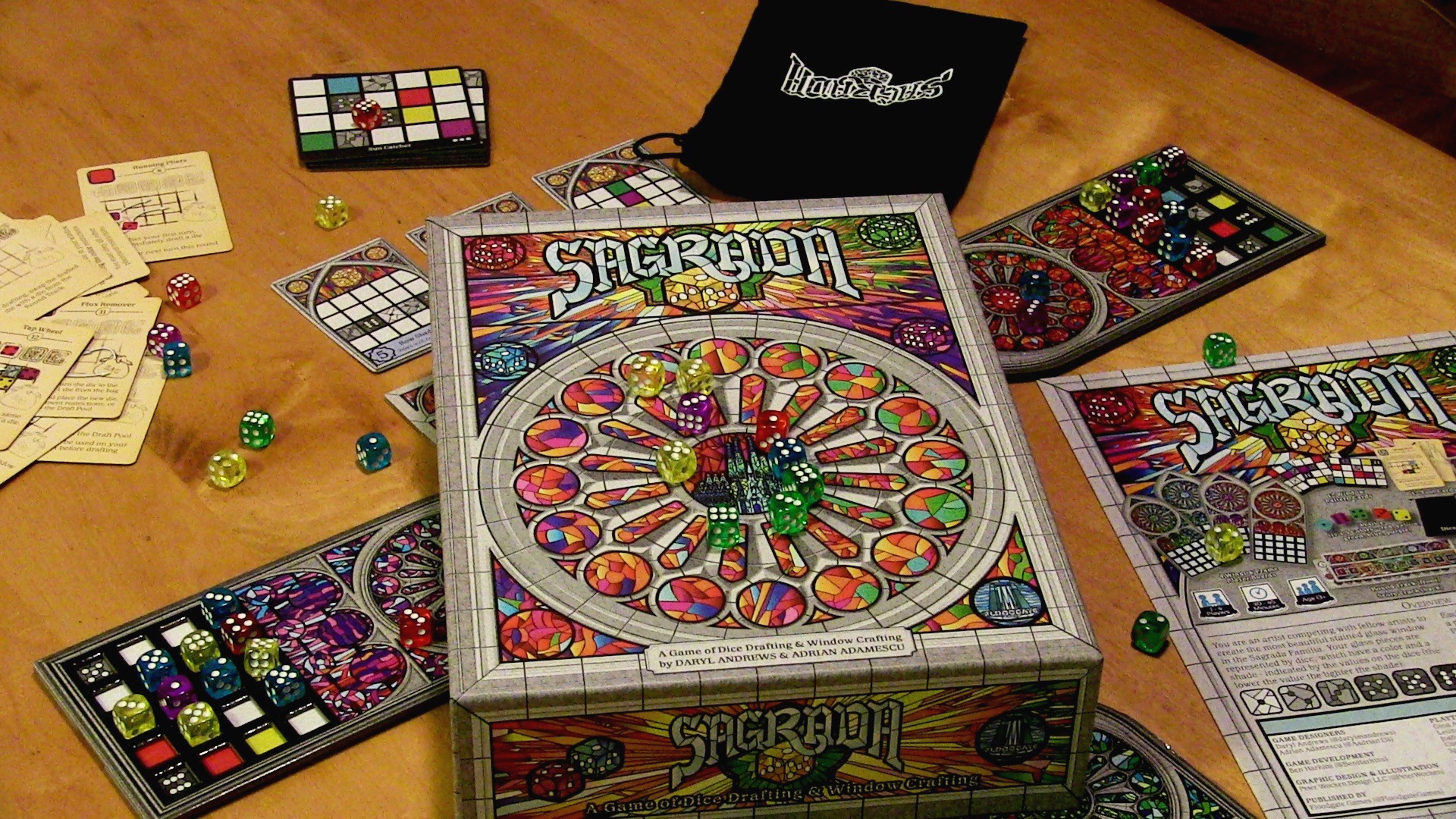 Paul: Help me out here. I'm in a bit of a dilemma.
I keep telling people that I'm not especially enamoured with Sagrada, that it's just my latest diversion, but then I say they should still try a game with me. Then it hits the table again. Then I'm playing it once more. Then we have a good time and I think about the next person I want to try it with. Then it goes back into my bag and I bring it to someone new.
Am I in denial about just how much I like this?
Cow compression, campestral candy, for peat's sake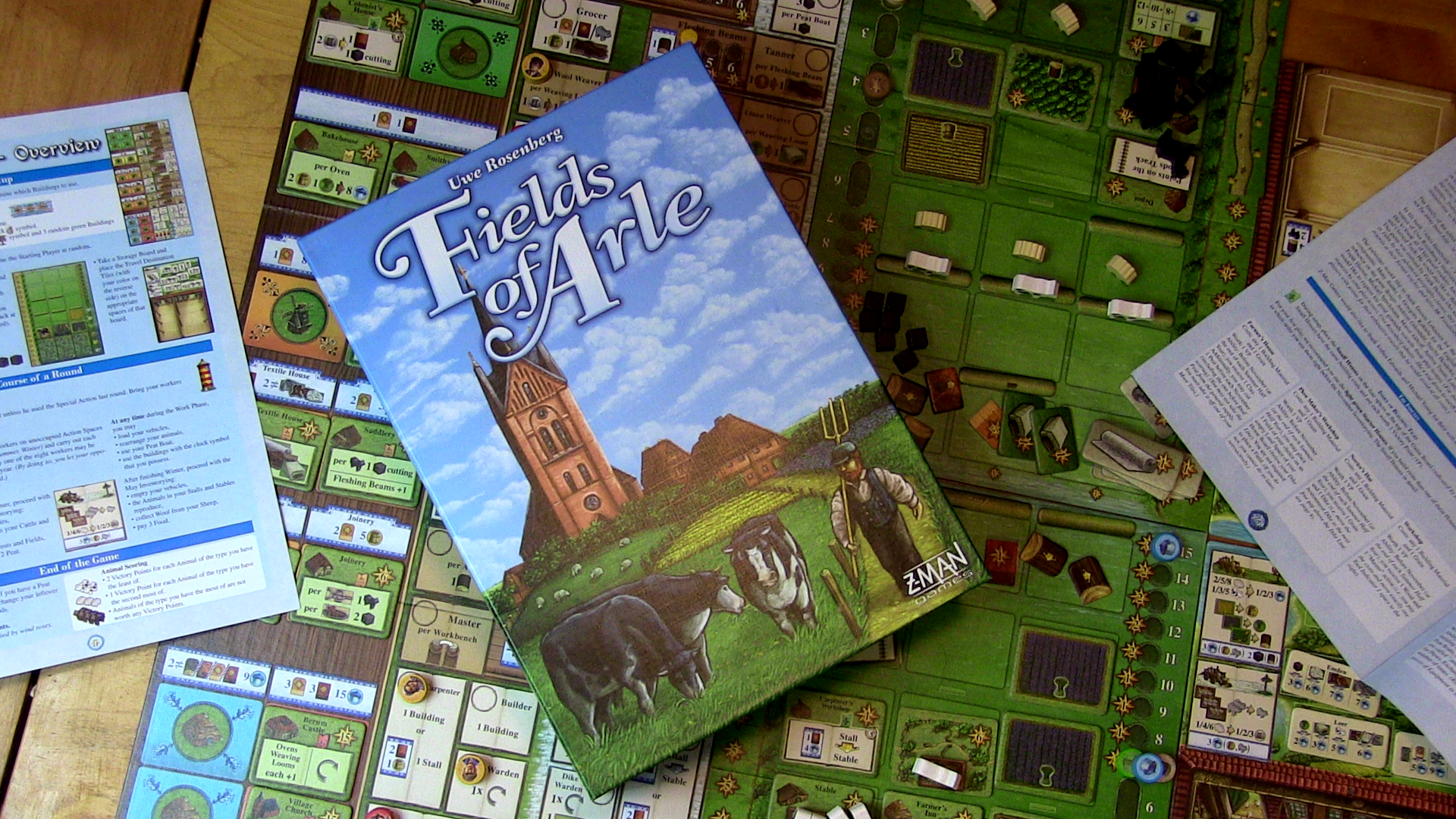 Paul
: I'm not sure what it is about all this grit and graft that hooks me. Uwe Rosenberg keeps making games about hard work and manual labour and there I am again, scraping at the soil or sweating at the forge as I worry if we have enough food for the winter. My servile son shoves another horse into the stables, while my wife trudges through the fetid, bubbling peat bog that marks the edge of our land. There is so much that needs doing. Fields of Arle is the greatest farming challenge I've ever taken on and… is it weird that I relish that?
i got you yellow, she doesn't want yellow, THE BISHOP!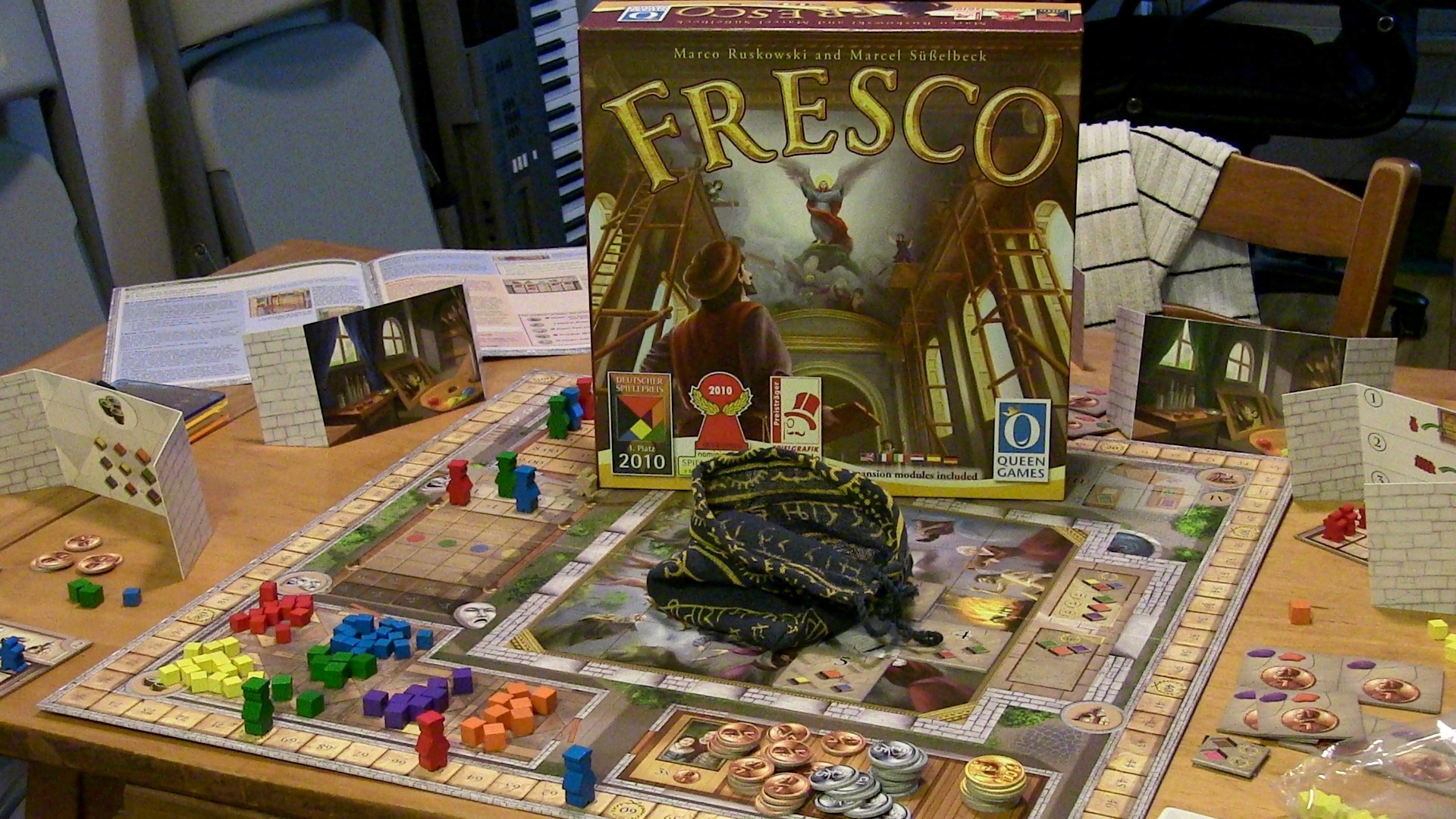 Paul: Here are two things that are absolutely and irrefutably true: 1) I love art. 2) I hate getting up early. Here are two more things that are
painful
in their truth: 1) Sometimes you have to get up early in the service of your art. 2) This feels awful.
Here are three other things that feel awful: 1) When the guy at the market has nothing to sell but combinations of the same sickly yellow paint ("I've got a bit of yellow, some yellow, or lots of yellow.") 2) Mixing colours that you can't then use because someone beat you to the cathedral again. 3) When the bishop buggers off. Honestly, what is the point of bishops?
Here's something that's great: Fresco.
the sun went down like an easy mark staggering with two slugs in his back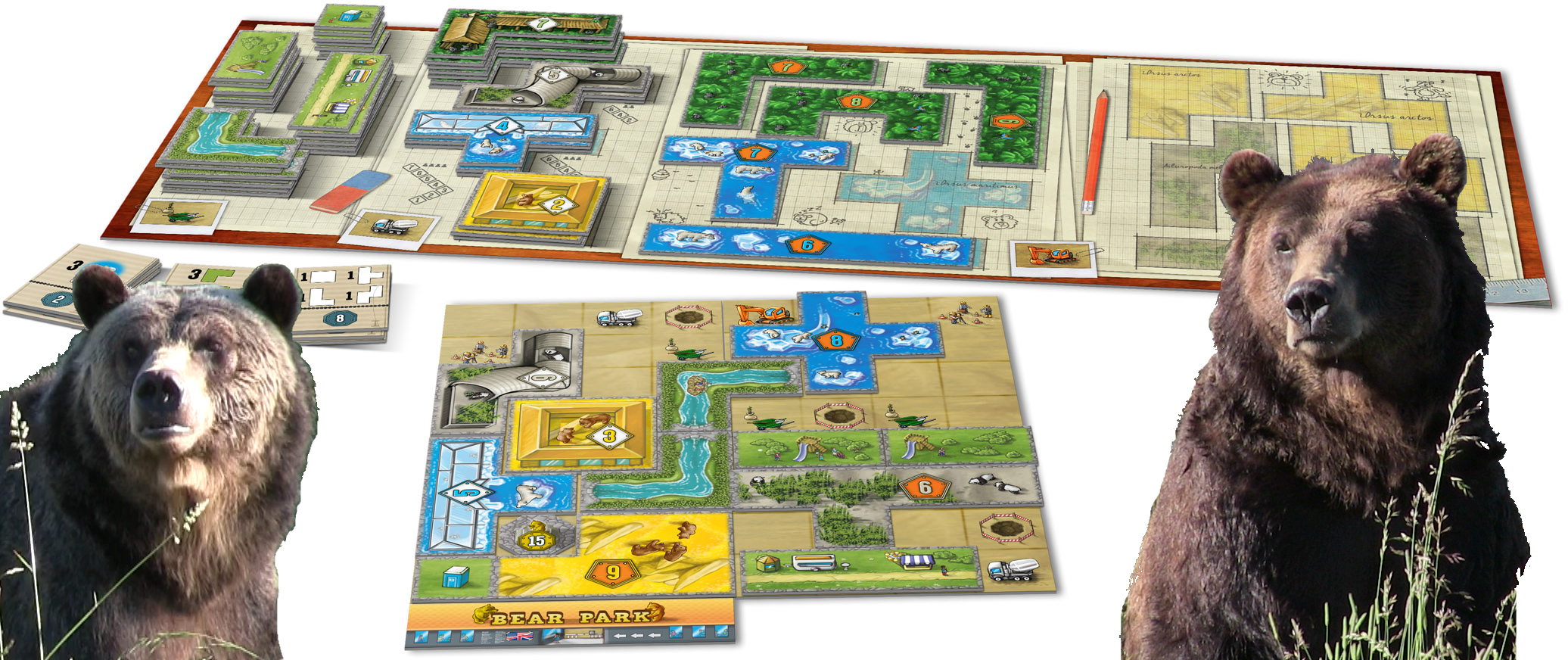 Paul
: I stumbled into the Games News office this morning (much as I do every morning) to find it abandoned, a thin and smoky haze twisting through sunlight sliced a dozen times by crooked venetians. As I tried to blink away the hatred for this unsociable hour of the day, I spotted a single, cryptic note scrawled on Quinns' desk:
"PAUL we haven't covered Bear Park yet. We should definitely cover Bear Park. It's the perfect lead story for your solo news."
So, he was gone. And he'd left me with the bears.
It was time for the day's first drink.
soft English dough, i feel the need the need for rabbits, poisoned by a poison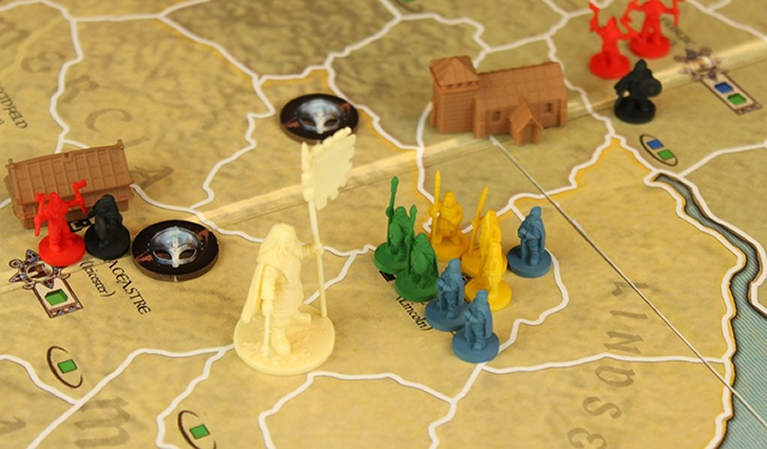 Paul: All right, everyone, keep your heads low! The seas are choppy today and that doesn't make it any easier for the headlines to land on Shut Up & Sit Down's Games News carrier. This 100,000 tonne vessel carries the very latest in state-of-the-art news-deployment technology and, oh boy, that sound you hear RIGHT NOW IS A BIG KICKSTARTER COMING IN OKAY I GOTTA GUIDE THIS BABY DOWN HOLD TIGHT PREPARE FOR 878 VIKINGS!!!
pavlovian paul, dog detective, the teasing zone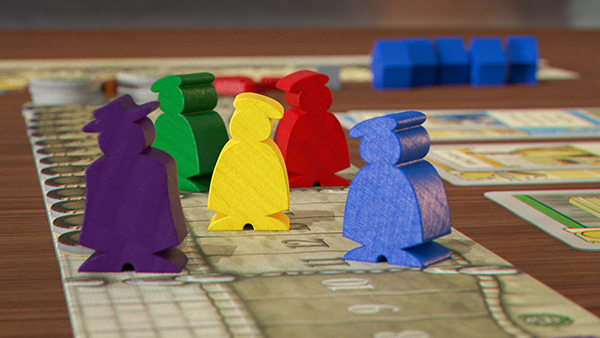 Paul
: Good Monday to you, dear readers. Please, take a seat, take a break, take pause and taaaaake me to the magic of the moment. On a glooooory night.
How appropriate that, while Quinns takes a well-earned break on an unusual and unique Mediterranean island that I am not going to disclose the name of, I'm ready to tell you all about Valletta, a terrifically tempting game of jaunty hats.
Tyrants of the Underpants, That's Drow for Now, shoving a dragon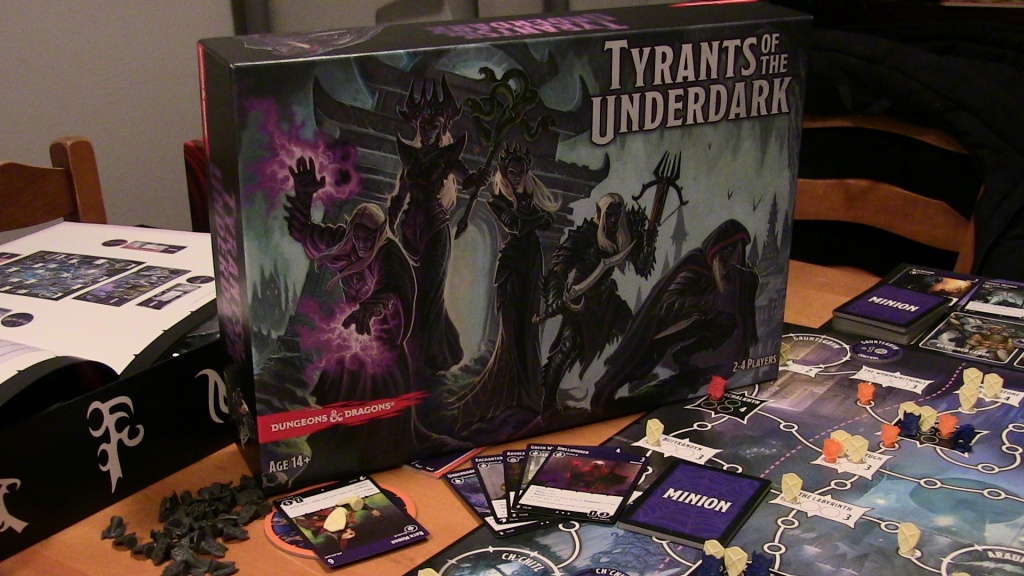 Paul: I have a confession to make. I have a profound prejudice toward purple and it very much affected my first impression of Tyrants of the Underdark. When my review copy arrived, I was a man with plenty to do. I opened the box that evening, saw the almost monochrome palette of so much grey, black and violet, flipped through the manual and then put this in a cupboard.
Sure, it's game set in the murky bowels of the Forgotten Realms, Dungeons & Dragons' most famous setting, but did it really need to be so drab? I was squinting at the card art, groaning at the board and then, suddenly, some long-sealed vault in my mind was opened and a memory of the most monstrous mediocrity suddenly burst forth: Defenders of the Realm. Oh God. This is why I don't play D&D board games. They lack all the spirit that the RPG inspires. "Tyrants of the Underpants," I thought.
I was so wrong about Tyrants of the Underdark.