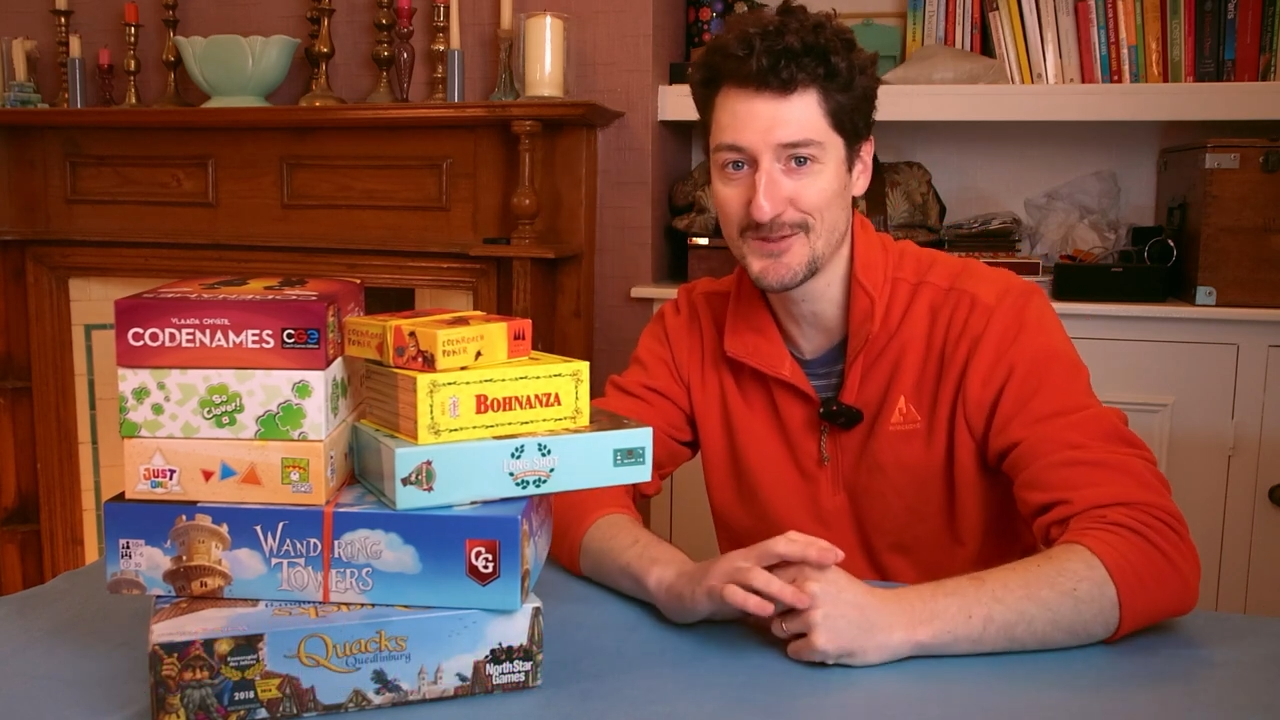 Matt: Hello! My name is Matt from Shut Up & Sit Down, and maybe you want to play a game with your family in the not too distant future.
Don't worry, we've got you covered!
Today we're going to go through a bunch of games, most of which are available almost all of the time, because we appreciate it's a pain in the *** when we say "hey, we love these games" and then you go on the internet and they've all gone.
Not only that, we are going to be giving you two options for each of our suggestions – we're going to go with like "Yes! This is a great suggestion, everyone will love this. You cannot go wrong." And we're also going to give you a side suggestion for each game that's a dash more spicy! And what do we mean by that? The second options will be the sort of thing where you start playing with your dad and then halfway through he says "I don't understand the rules. I don't like this. I want to go home." "Dad, you can't go home. This is your home. We've talked about this. And secondly, I love you, but gosh if you don't understand how the game works just tell us before we get to the end?"
We got a big stack of games here and we've categorized them into all the different types of games that you might want to play. So feel free to just watch it all and pick a favorite, or scrub and jump around like an absolute maniac.
Read More