let's buy a forest, marduk's loyal goats, when a potato becomes a samurai
Come on up! Make yourself at home in our twiggy podcast nest, where Paul and Quinns are ready to regurgitate some warmed-up board game knowledge into your waiting beak.
This episode features the quietly fabulous tile-laying of Gunkimono. There's Taj Mahal, the fourth in a fantastic series of beautiful Reiner Knizia remakes. We've had a first play of Trade on the Tigris, a new negotiation game from the designer of Space Cadets. Quinns talks about how GKR: Heavy Hitters is almost his favourite game of all time, if it could just be combined somehow with Critical Mass (see podcast #84). Also, like the rest of the internet, we've begun playing Root and can't seem to stop.
Finally, the pair chat about a reader mail asking when, and where, we'd consider playing board games for money. 💷💷💷
Full podcast transcript available here.
bananas and fascists and farkles and feelings and mutants and jellies and MORE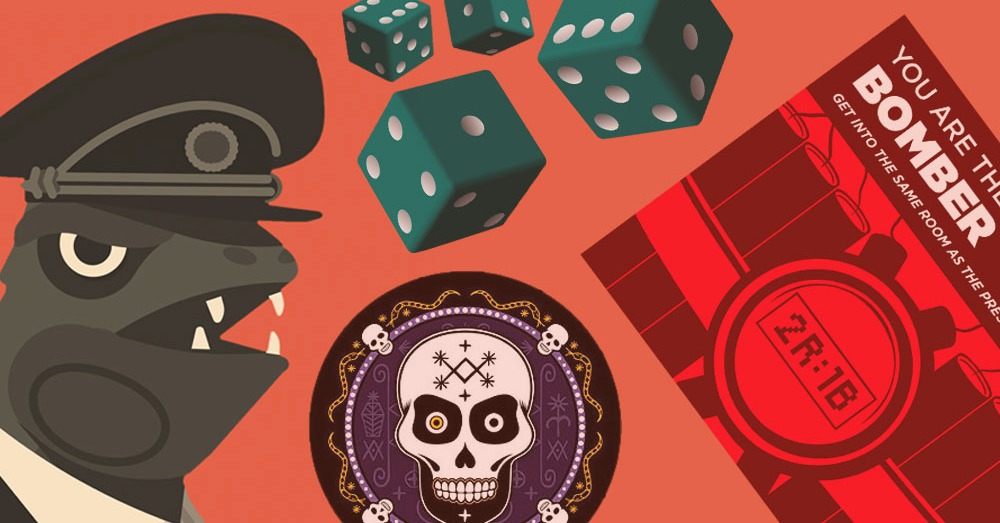 Quinns
: Ladies, gentlemen, non-binary folks, and anyone else who's left a comment over the last six years along the lines of "ARRRGH STOP MAKING ME SPEND MONEY." Today, SU&SD amends for its capitalist crimes.
We talk a lot on this site about how we want board games to be "for everyone", but to an awful lot of people the games we recommend are prohibitively expensive. That said, putting together an amazing board game collection can be cheap. Below, we've assembled a list of the very best games that could collectively cost you less than ten bucks, depending on your situation.
This isn't some unsatisfying sampler platter. What lurks below is a moveable feast of some of the greatest games ever made. Were you to gather all of these games, I'd prefer your collection to ones I've seen costing $1000.
If you approve of this feature, please do share it far and wide! It represents a lot of work for both Team SU&SD and our donors, who we bothered about cheap games we might have missed (special thanks to subscribers Amanda and Jeff, who were especially great).
Let's get started.
rustling with relish, Formula D for Death, Not just for Hobbits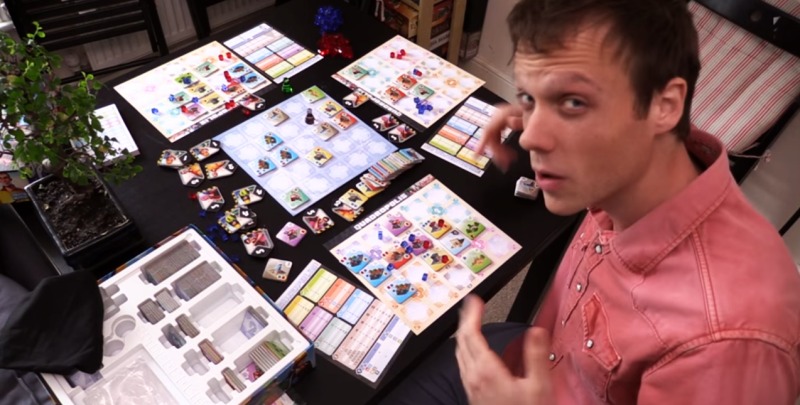 Quinns
: Paul, I need an ambulance!
Paul: Are you dying?
Quinns: Even better! Remember my positive review of Quadropolis (pictured above)? Days of Wonder has just announced the first expansion for it. Quadropolis: Public Services will see a selection of buildings laid out between rounds like a concrete chocolate box, and whether you select a fire station or get stuck with a convention centre, it'll change how you score.
Paul: Quinns, I'm just going to stop you there. We're going to go LIVE to this site's resident Quadropolis expert for some analysis.
Downton Abbey, an accident, 300 games, 800 spiders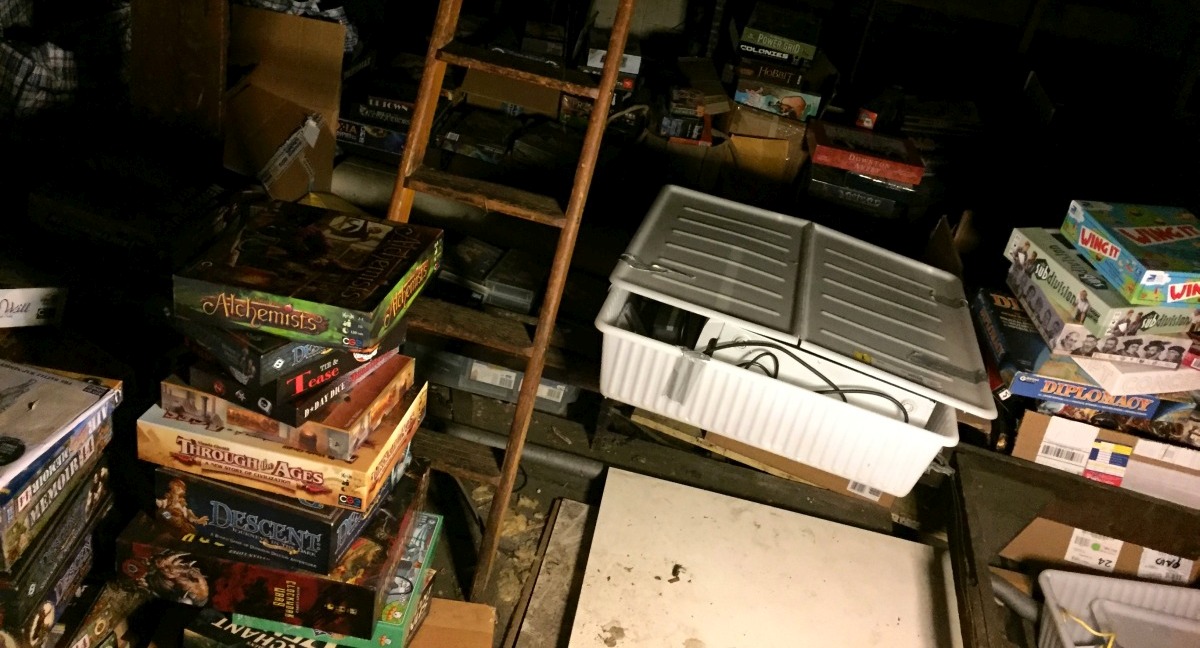 Quinns
: Ladies and gentlemen, roll up! It's time for a new series where we take a look a team SU&SD's board game collections. Come and see! Be amazed. Be aghast. Be envious. Comment with thought-provoking assertions like "why do you have that game it is bad".
You guys will have seen my collection in the background of loads of SU&SD videos, but I don't think you've seen the work that goes into it. Come with me today as I perform... a CULL.
weepinbell, fresh blood, soup stories, beautiful bratwurst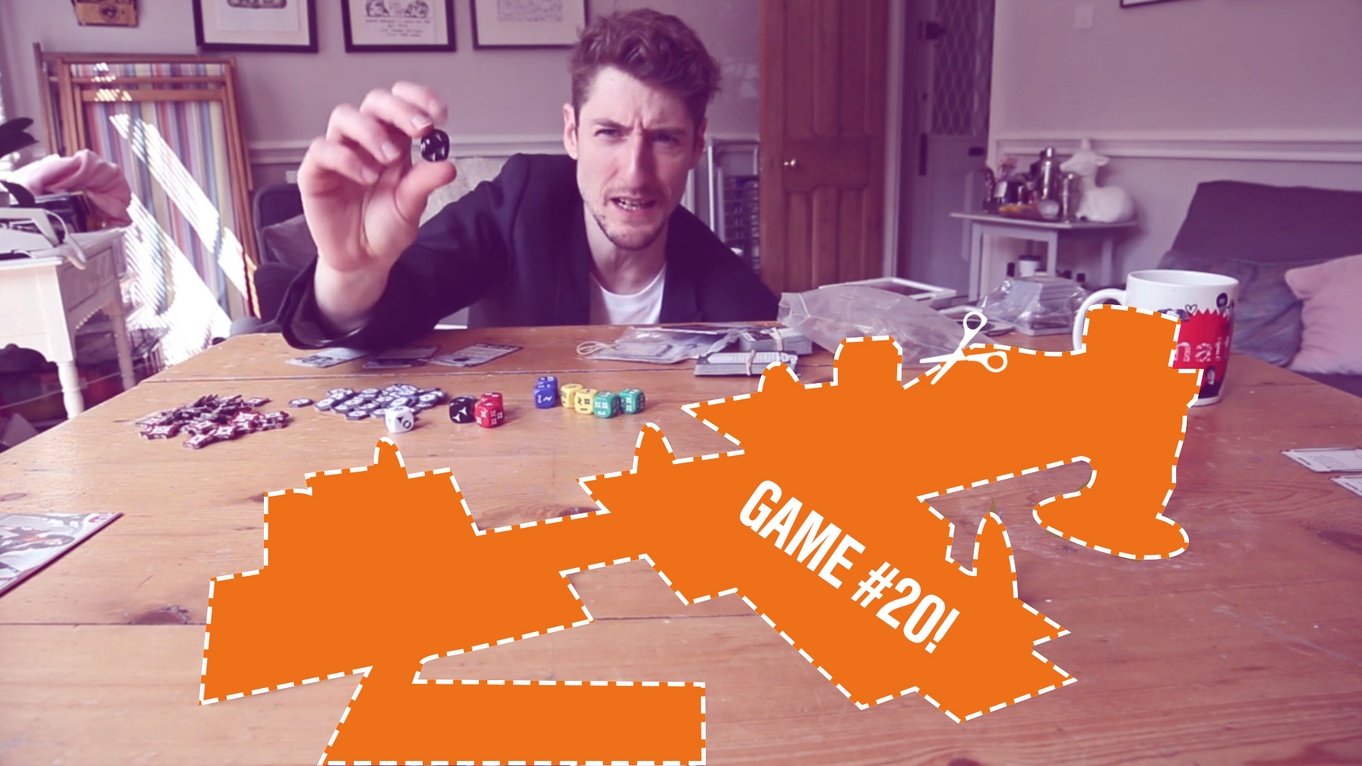 Quinns
: We are entering the teens! Steady as she goes, operator.
Operator: Sir, the site was never built for this! She's going to buckle under the pressure!
Quinns: There's no turning back now. We'd never make it. The only way out... is through.
quinns goes full stasi, pip goes tiny terrorist, nobody wins
Oh no. Just as
our Let's Play of Resistance: Avalon
forever branded Matt as a sneaky bastard, so this Let's Play of Two Rooms and a Boom is going to designate Quinns as a ruthless brute. If we keep this up no member of SU&SD will be respectable.
If you're not sure how to play Two Rooms and a Boom, definitely go check out the publisher's fantastic, tiny teaching video right here. Or just jump straight in like some kind of mad video-ferret! It's up to you.
Huge thanks to Two Rooms designer Alan Gerding for running this game for us, to Two Rooms designer Sean McCoy for helping to film, and to all you lovely SU&SD party attendees for playing!
oh god, honourable mentions, the alien gurgey, quash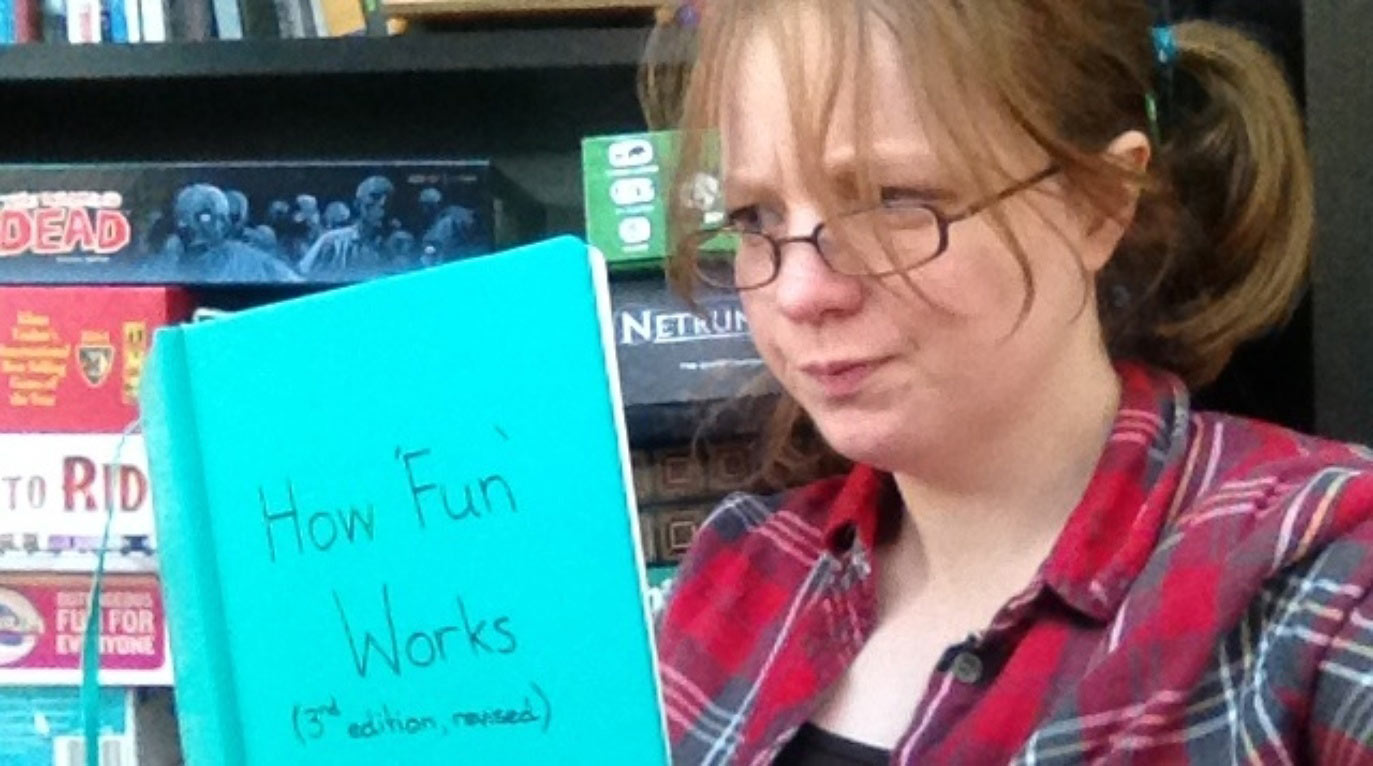 Quinns
: Here we go.
Warning: Contains opinions.
two cheese inna bag, foggy bogs, beefcakes, appaphants, the cold north wind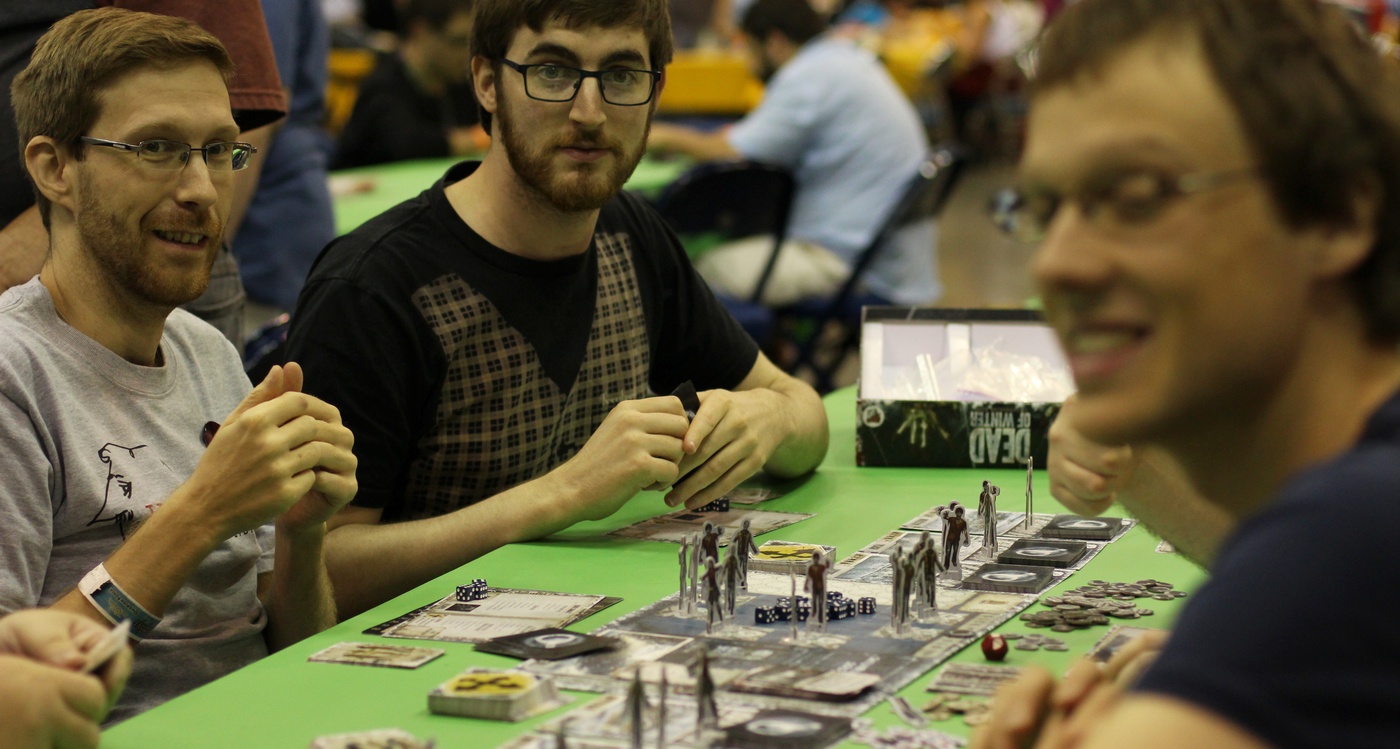 Paul
: OK. That title isn't accurate at all.
Quinns: Yes, but "Our Favourite 7 Games From Gen Con '14 and One Game We Were Disappointed By" sounds silly and doesn't fit.
Paul: Fair enough. Wait, which game were we disappointed by? I thought everything was pretty great.
Quinns: You'll have to click through and FIND OUT!
Paul: But I work here
false dwarves, a hot pocketful of wands, tired scientists, broken formats
At Gen Con 2014 we hosted a special, live podcast for 300 of our closest fans. It was unbelievable. If you were there, thank you.
If you weren't there, contained within is us yammering about the new XCOM board game, Ca$h 'n Guns and one huge game of Two Rooms and a Boom, before running two games of our own! True (or False) Dungeon and Question Jenga. It's more madness than you can shake a sedative at.
15 year olds, stow your bum, Russian railyways, restart.quinns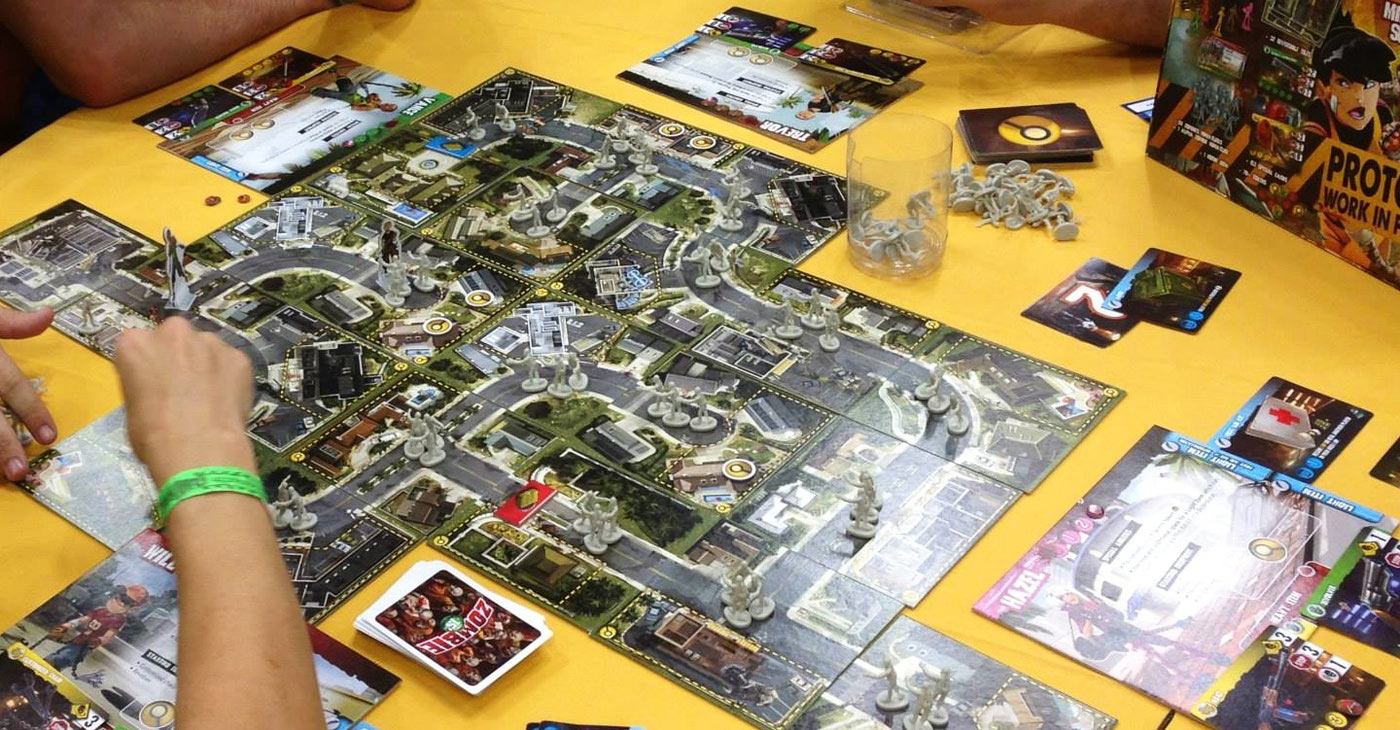 The Shut Up & Sit Down Supercomputer
: I have spent the week exhaustively probing and sampling the corpses of Quinns and Paul, and have arrived at a conclusion: They are still dead. Therefore I shall continue to transmit the "Games News" as if they were not. I recommend that you all perform the human act of "denial", as it sounds quite soothing.
Paul: Good morning everybaby!
Quinns: Paul, I cannot believe this. You will remember that two months ago I performed such that the people should buy real-time game Escape: The Curse of the Temple.
Paul: I remember it well, it made me birth eight giggles from my larynx.
Quinns: What a friend. But this week Queen Games has announced Escape from Zombie City. A tremendously similar game of rolling dice and escaping zombies, this time taking 15 minutes instead of 10. Just after I told everyone to buy the first Escape!
Paul: That is the limit!
Quinns: Stow your bum! This story gets even crazier.