a big baldy cult, one bad bug, and a chocolate temptation
Hey, remember when we did a nine hour stream of
Twilight Imperium
with
No Pun Included
? After much grinding of CPUs and gnashing of bandwidth, we've just uploaded an HD recording to YouTube.
Above you'll find part 1 (or should that be Act 1?), part 2 is right here, and part 3, the finale, can be found here.
Huge thanks to Chris and Anni for their herculean efforts behind the desk that day. If you're at all into video games then be sure to check out their amazing video game documentary series, People Make Games.
Enjoy, everybody!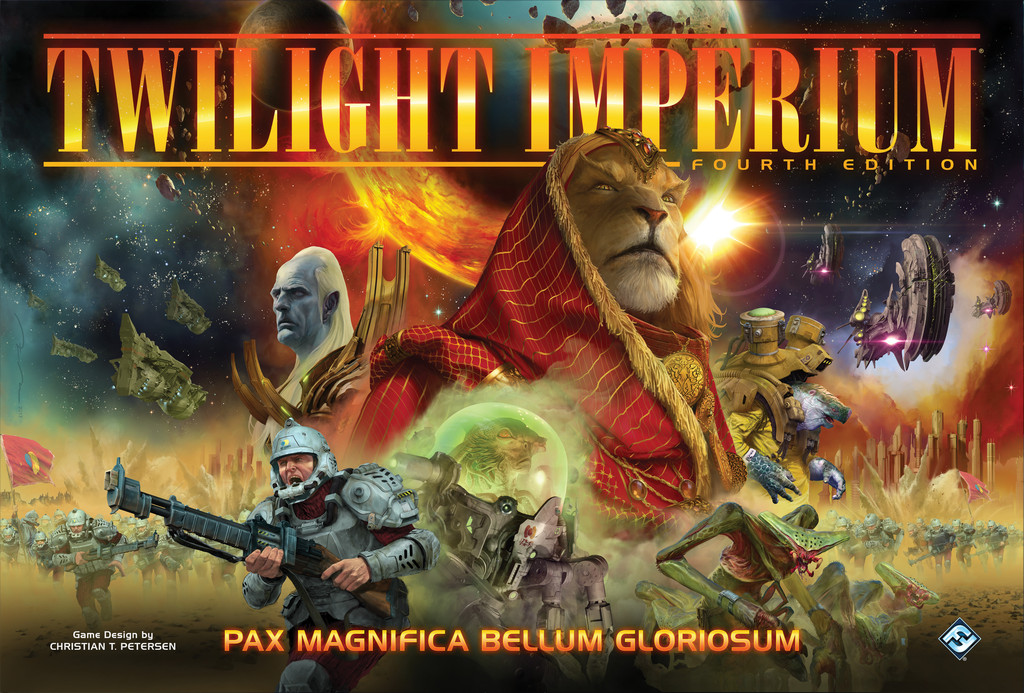 Twilight Imperium (Fourth Edition) is a game of galactic conquest in which three to six players take on the role of one of seventeen factions vying for galactic domination through military might, political maneuvering, and economic bargaining. Every faction offers a completely different play experience, from the wormhole-hopping Ghosts of Creuss to the Emirates of Hacan, masters of trade and economics. These seventeen races are offered many paths to victory, but only one may sit upon the throne of Mecatol Rex as the new masters of the galaxy.
sexy turtles, a deadly broom-gun, a glass birthing canal, death by box
We've come a long way, baby!
Six years ago SU&SD published a review of the grand, weird game of Twilight Imperium 3rd edition. Today, we present a first for the board game industry. Please enjoy our amateur attempt at a documentary on the history of the game - which is really the history of Fantasy Flight Games - and the development of the new, shiny, 4th edition. Huge thanks to our donors, without whom this project (which we started work on back in 2015!) would never, ever have been possible.
As you buckle your seatbelt for this ride through time and outer space, please bear in mind that the doc doesn't cover the nitty-gritty of game mechanics that have changed from 3rd to 4th edition. We'll be covering that in our forthcoming review of Twilight Imperium 4th ed, which Quinns will be creating since he had almost no involvement in the doc.
Instead, we tried to make the documentary of broader interest, so please consider sharing it with board game-curious friends. Or just tell your mum it's Netflix? That might work.
Enjoy, everybody!
space lions, space turtles, space mermaids?, we're not sure about those
Big news everyone! Fantasy Flight Games have just
announced a new edition
of their galaxy-sized flagship game, Twilight Imperium. Which means we can announce something of our own... !
Here at Shut Up & Sit Down we've been huge fans of Twilight Imperium since we reviewed the 3rd edition all those years ago. It's the grandest, silliest game that we know; an epic brawl featuring everything from capitalist cats to a race of sentient vegetables. So back in 2014 we got to talking with owner of Fantasy Flight and original designer of TI Christian Peterson, one thing led to another, and we agreed to document the process of making TI 4th edition.
How do you go about making the grandest board game in the world even more grand? Find out later this month!
magic bowls, the anger engine, barnacles and broccolis, sex mermaids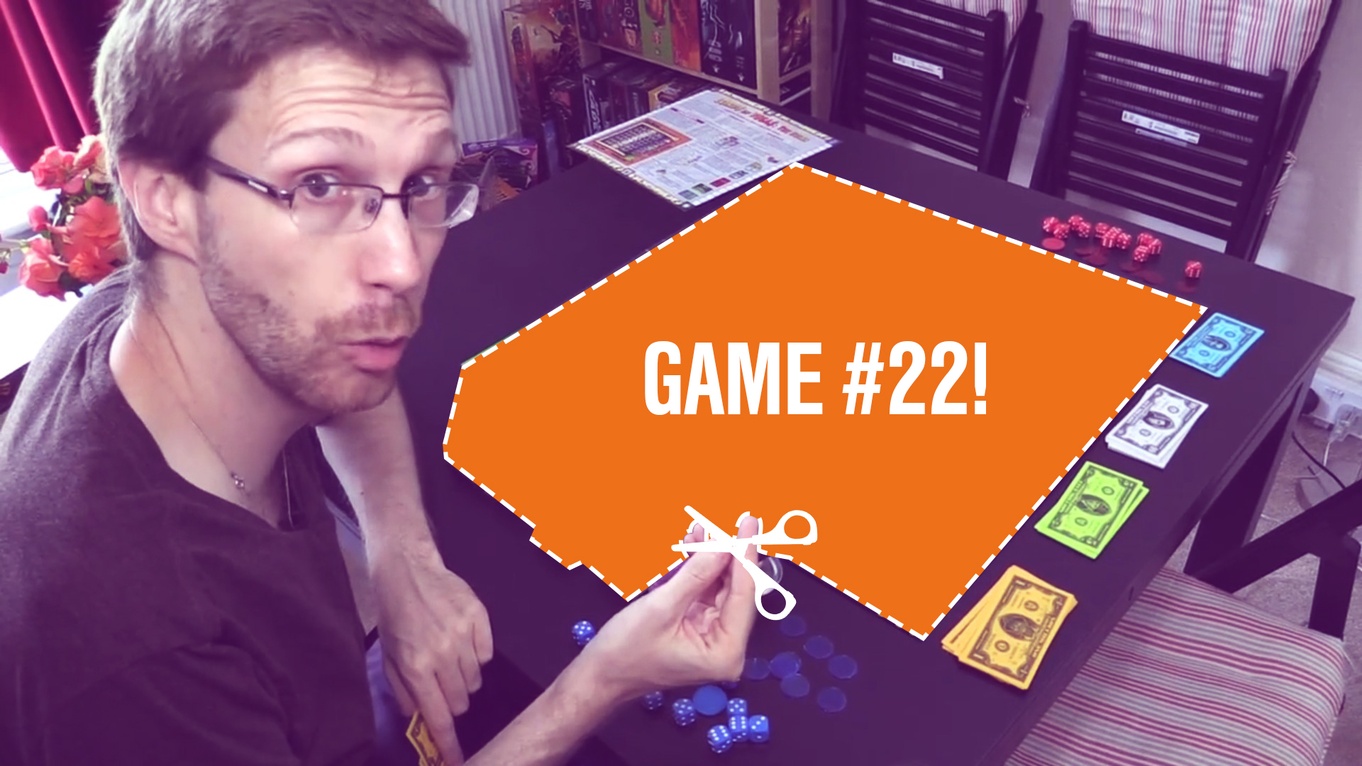 Quinns: Alright, we're proceeding into the twenties. Keep your arms and legs inside the article at all times. If you feel sick stop reading immediately, make a cup of tea and add the Forgetful Mixture we taught you how to make in your induction.
naughty defections, a putrid embrace, the liar's time, ghostly emotions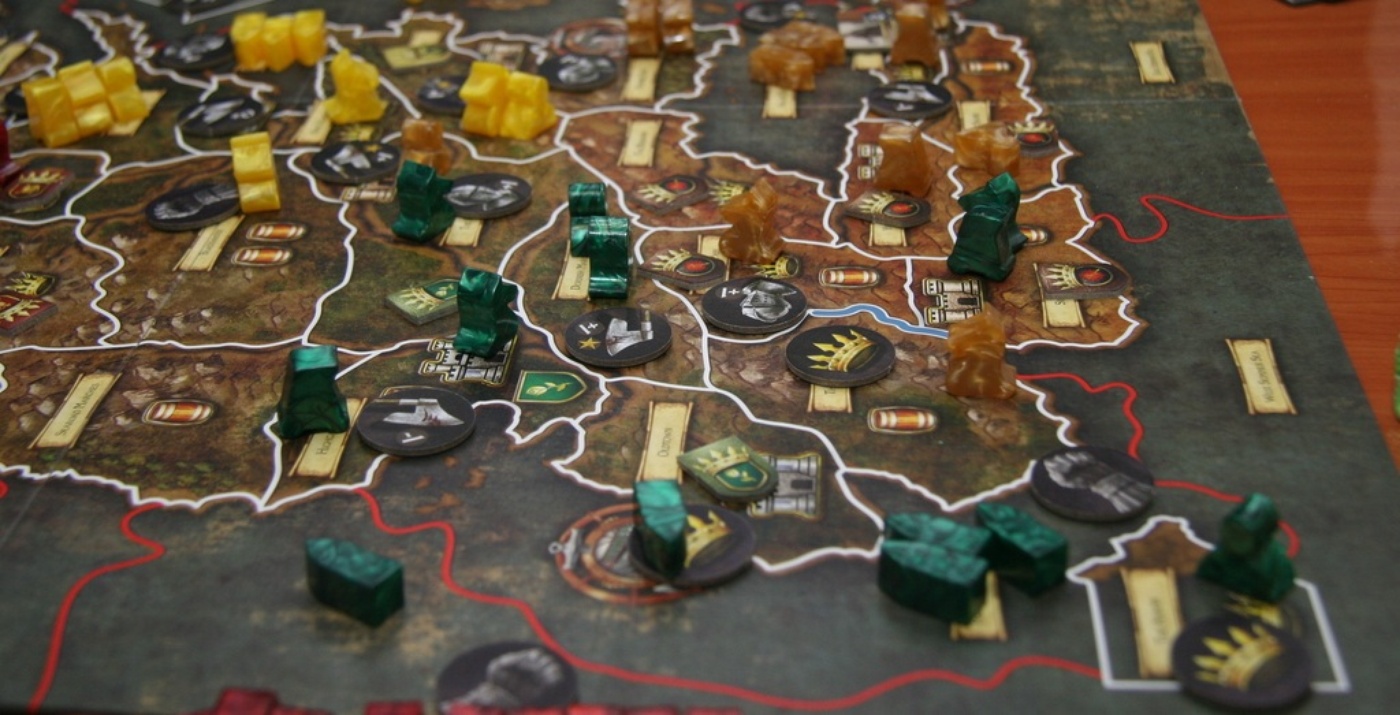 (Some images courtesy of BoardGameGeek.com)
Pip: Shut Up and Sit down – despite the confrontational name – is almost always a hive of lovely cardboardy activity. That's why I started playing games with them and that's why I'm working with them now.
Almost always.
But sometimes in gaming there are acts of betrayal, of contrarian buttheadedness, so large they cannot be forgotten. Instead they lurk in your mental back pocket, ready to be drawn out at a moments notice – reminders that these glorious friends and colleague care as much about boardgames as you do and will do almost anything for a few victory points. Or a cheap laugh.
I'm not talking about the lower level stuff here. This isn't about how Quinns will fail to tell you a rule until partway through the game ("Oh! Did I tell you about [rule which suddenly advantages what Quinns has been doing and nullifies any and all Pip-strats]?"). No. This is about Brendan and this is about City of Horror.
Quinns' rap, Paul's madness, Matt's pah, Brendan's dendan, Pip's toddler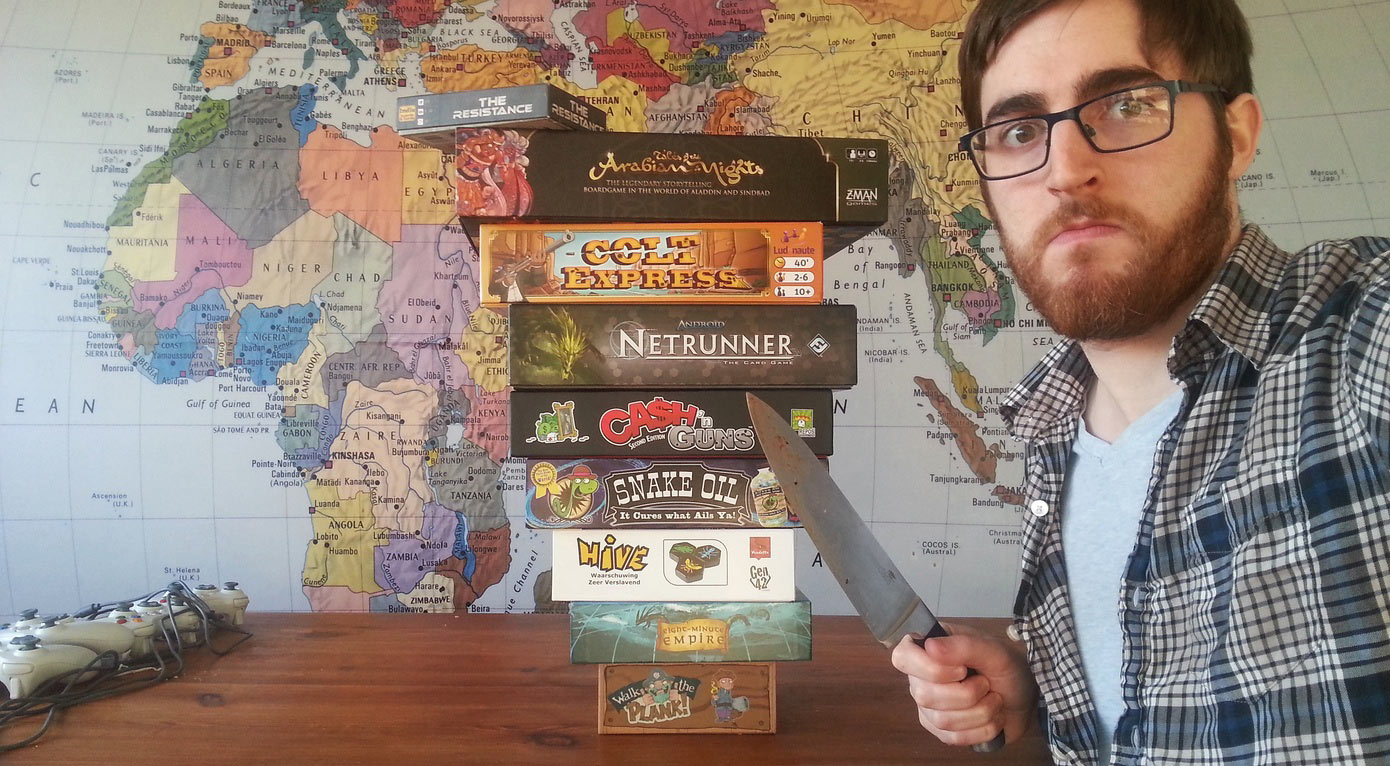 Quinns
: I CAN'T... LOOK AT IT...
IT'S SO BEAAAUUUTIFUUUL
beetle roleplay, vengeful ghosts, grumpy pirates, well-used airlocks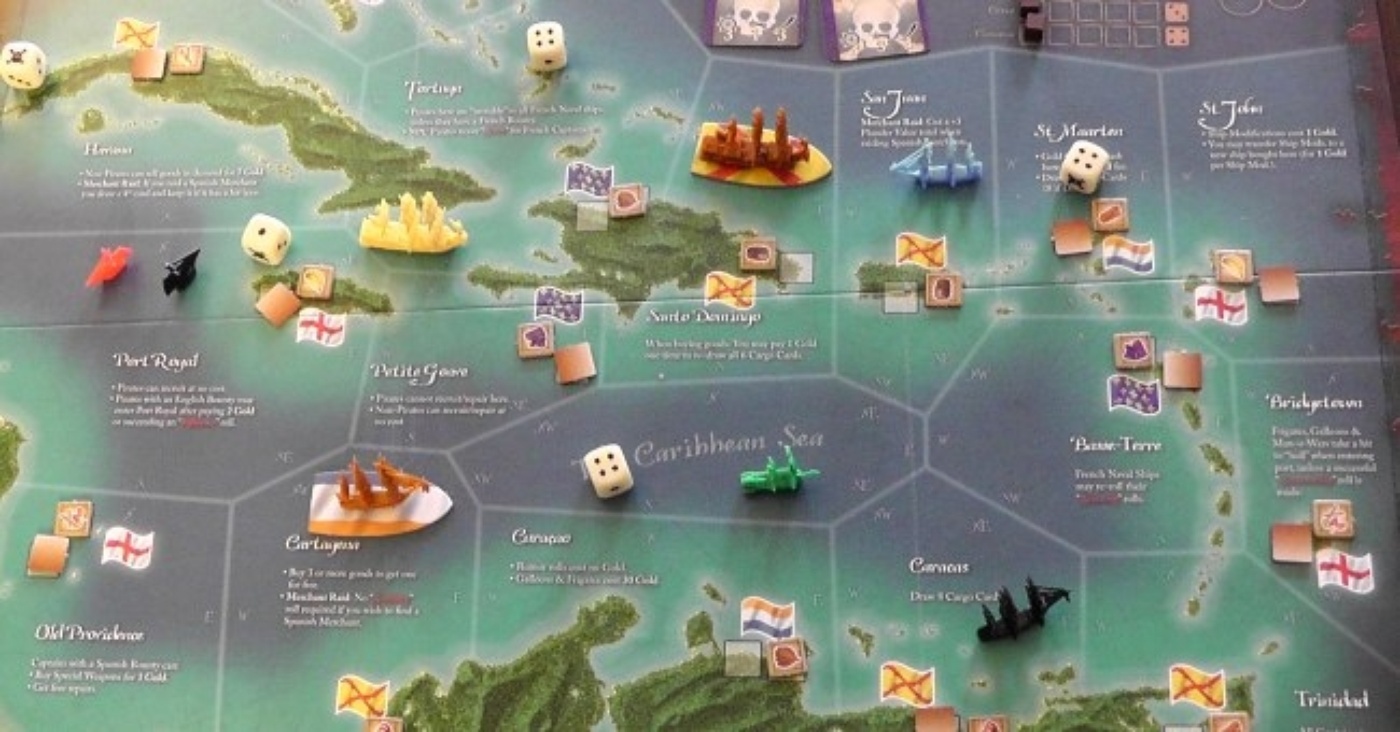 peaty scrounging, professor hangover, jittery jobs, the yawhg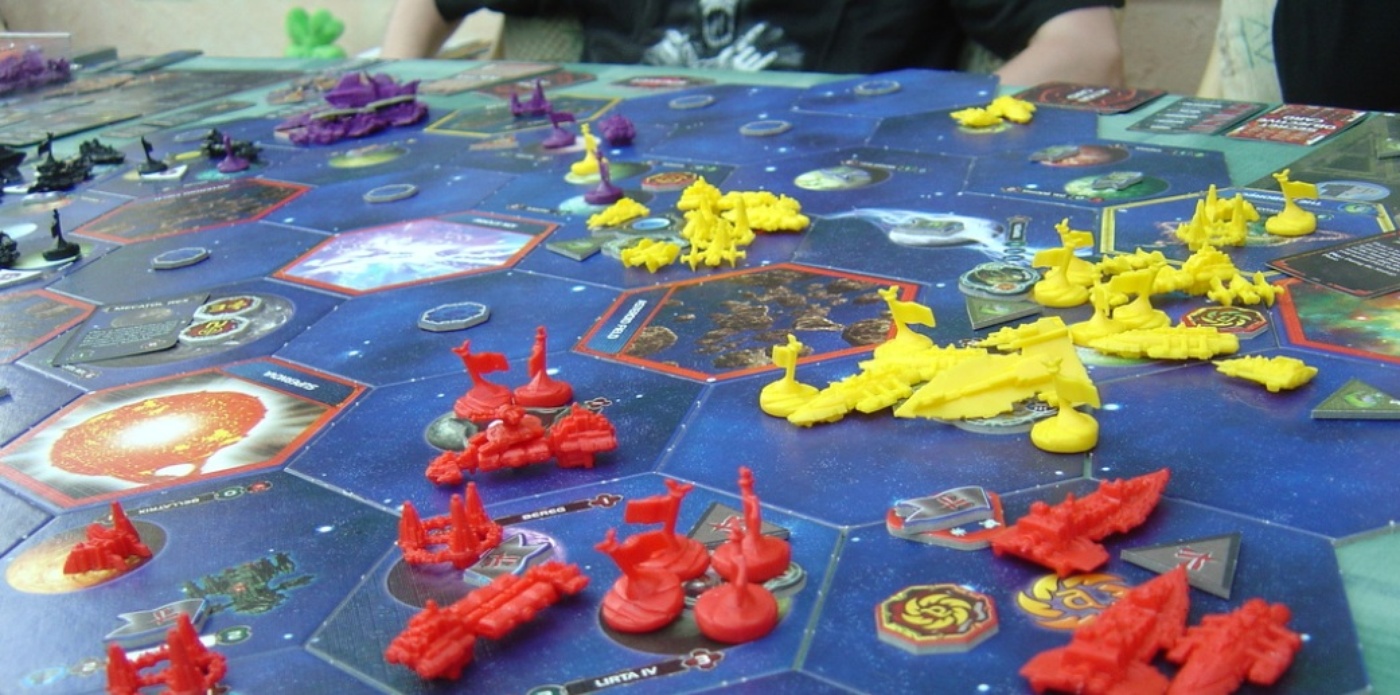 Quinns has again been published on gaming enormo-blog Kotaku, talking about a wonder of the board game world! This month he discusses how, unlike video games, it doesn't matter how good you are at boardgames. The article starts like this:
I remember a colleague taking a 5 minute break, away from the jittery job of reviewing Battlefield 2. "It's fun when you win," he said, exhausted. "And boring when you lose. Haven't we moved past that yet?"
No, we haven't. For a medium that's evolved from play, video games have an overwhelmingly binary view of success and failure, one so crippling that if we settle into a single player game and make no progress, or lose every multiplayer match in one night, our lives will have been worsened. And we never ask why games are like this. After all, how else could it be?
...and continues vigorously until it stops. Quinns would point you towards the article himself, but he's currently in hiding from furious gamer-gangs, who cry his name on every street corner. Go read! Don't let his sacrifice be in vain.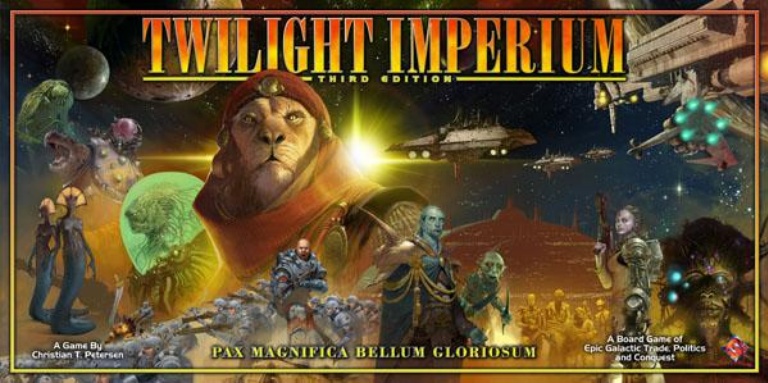 Shipping in a massive (12" x 24") epic-size box, this new giant-size edition of Twilight Imperium features more than 200 masterfully sculpted oversize plastic miniatures - the typical TI units (Ground Forces, Cruisers, Dreadnaughts, Carriers, Fighters, PDS, and Space Docks) as well as two new units (the massive War Sun, and the Destroyer). TI3 contains new oversize board tiles, more than 400 cards, every known civilization of the Twilight Imperium universe, almost every expansion rule and component ever published for Twilight Imperium, a gorgeous graphical overhaul, and an impressive full-color rules set.
The Twilight Imperium gameplay has been refined and redone by original designer Christian T. Petersen. The new design features faster gameplay, and involves players in a far more active game experience, with much less downtime. In addition, TI3 will include the new "Race Cards," as well a dramatic new approach to the structure of the gameplay itself using the new "Command" system.
Twilight Imperium 3rd Edition is nothing short of a massive epic release, and is destined to become a classic for years to come. FFG has directed all its craft, talent, and energy into this massive production. Are you ready for another age of Twilight?