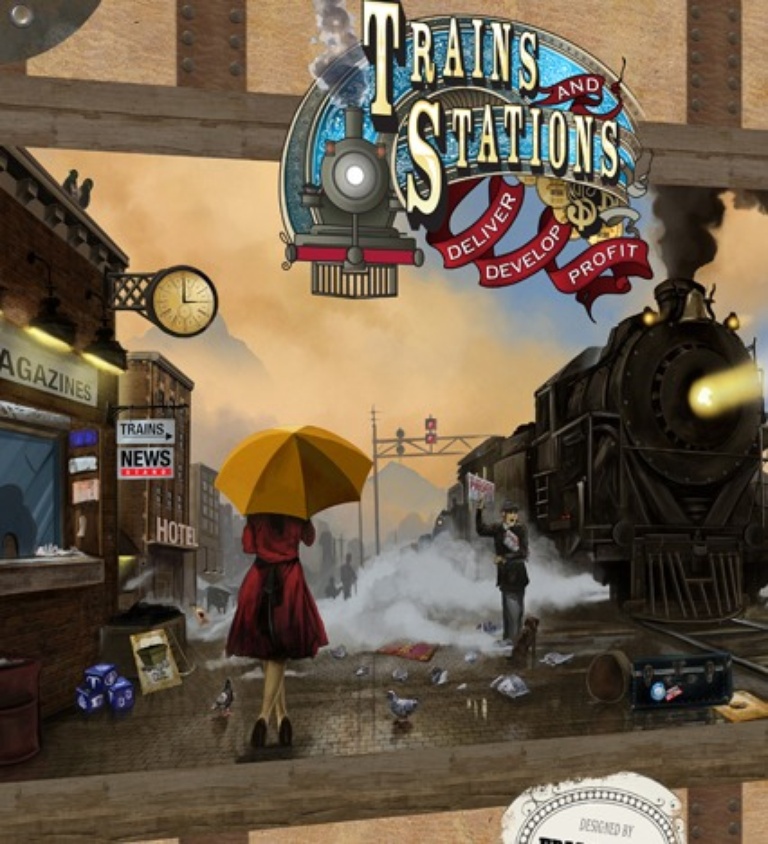 In Trains and Stations, a new take on train games, players must make deliveries, develop buildings, and profit from their decisions while working with and against other players. Will you focus on establishing mining operations in an attempt to gain a monopoly on coal, silver and gold? Or perhaps you will focus on laying tracks across the landscape and helping other players move their goods – taking your cut, of course. Every game will evolve differently with unique twists and turns as you control the movement of goods across the game map!
paul's crap casino, brendan's terrible tomb, quinn's doomed detective agency
Podcast #18, "The Turbocast", has been sighted in the Earth's atmosphere!
Not to be confused with podcast #17, the Megacast, the Turbocast sees Team SU&SD compressing 60 minutes of board game chatter into a super-dense 30 minutes. We recommended you pop your ears before listening so the change in pressure doesn't cause your head to collapse like an egg.
The games that underwent this revolutionary treatment were Trains and Stations, Lords of Vegas, Sherlock Holmes: Consulting Detective and Valley of the Kings. Finally, we provide the world's fastest, worst and most decisive Agony Aunt service. Enjoy, everybody!
Read the full article...
stealth grandmas, sneezy themes, Meppyarrwhyyl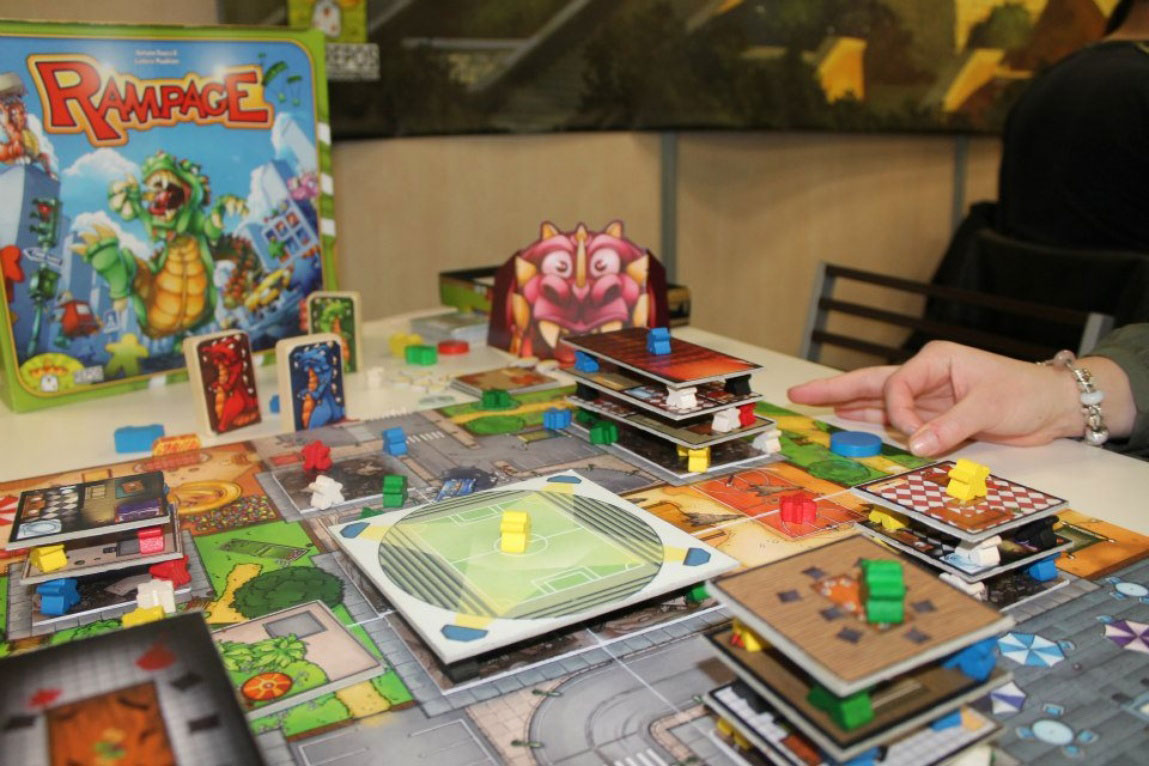 Quinns
: We're used to board games testing our brains, reflexes,
even our privates
. But lungs? That's a new one.
Enter Antoine Bauza's Rampage, which should be landing this year. Bauza's one of our favourite designers here at SU&SD, having crafted 7 Wonders and Ghost Stories, both of which are capable of collapsing your face into deep thought like a strong man might fold a deck chair.
With Rampage, 2-4 players will be dropping their wooden kaiju monsters to crush buildings, blowing on civilians to claim their pathetic lives and even flicking themselves at one another in foul, animal anger. Doesn't that sound perfect?