Rose flavours, scandalous mermaids, bee kerplunk, pip's pandemic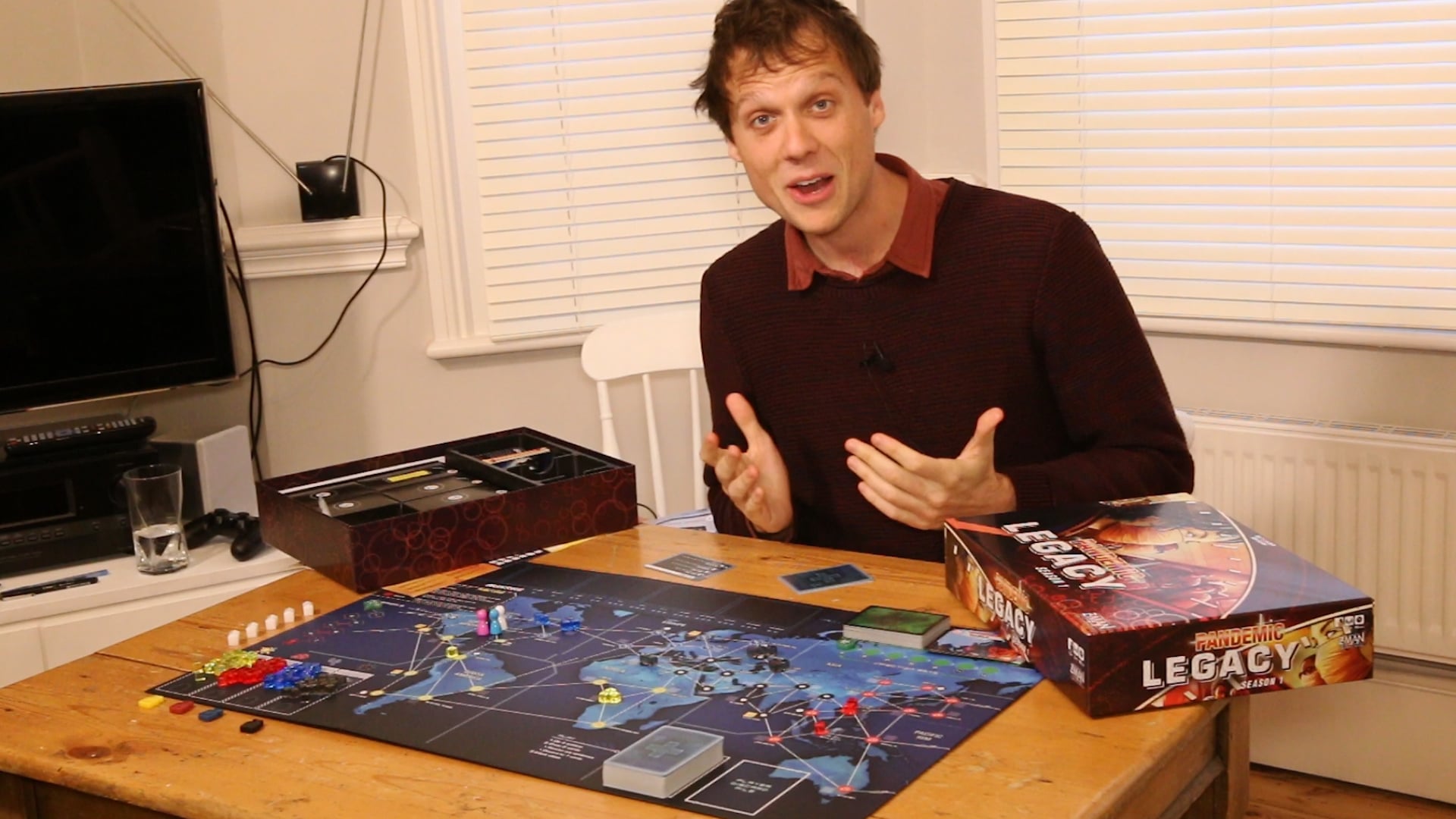 Paul:
Gawd, I love BGG. It's one of my favourite gaming places on the internet and this has been a fascinating journey.
Quinns: It's an astonishingly rigorous database. As if IMDB was combined with a... an educated mosh pit, but with a set of scales in the corner that told you how much every actor weighed.
As we close out this feature, I'm simply left wanting to play more board games. Which is surely the best possible result.
Paul's Cool Zone, Nautical nudges, entombed with Carcassonne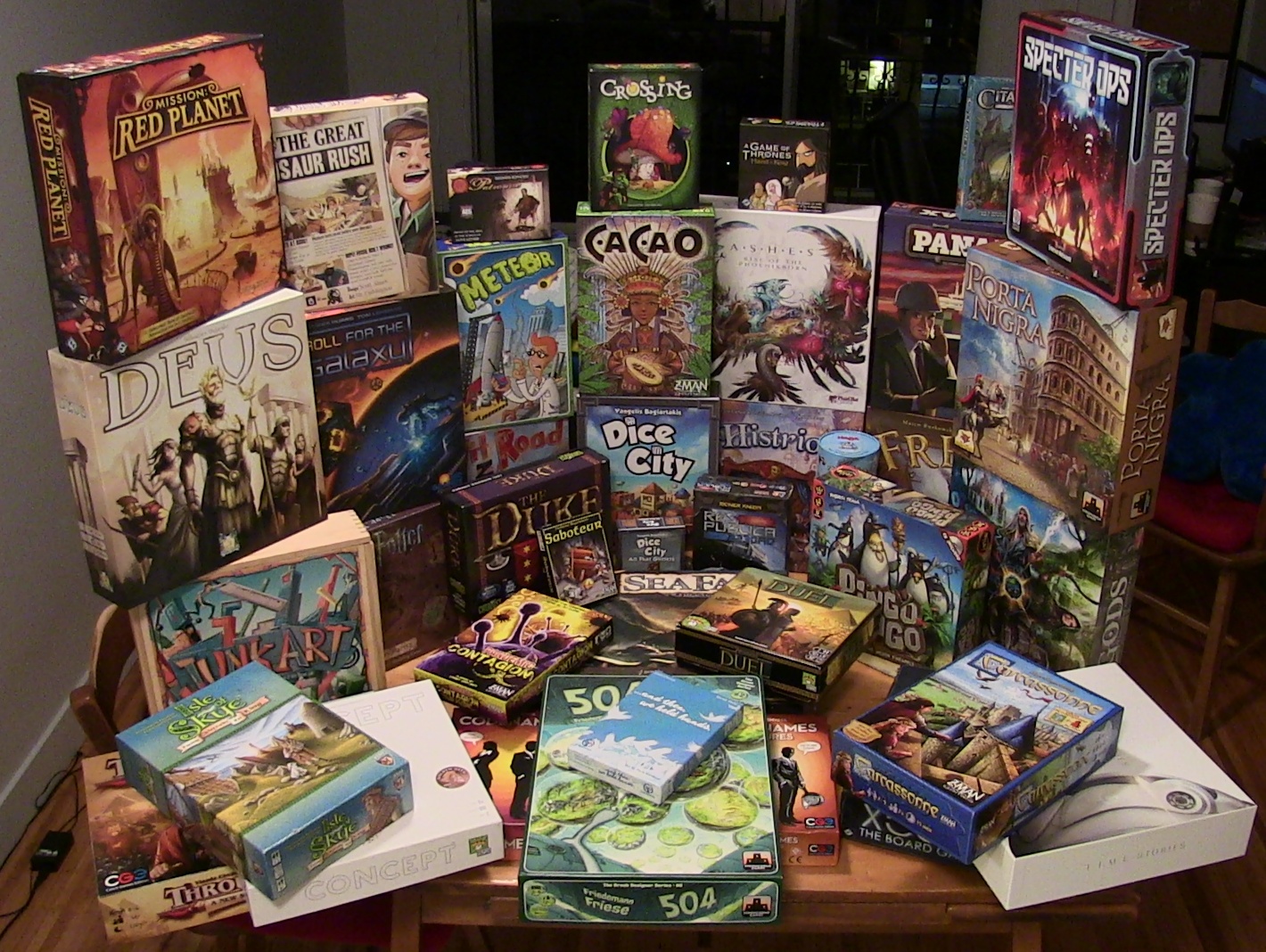 Paul: Welcome! Welcome to a very particular corner of my home. While apartment life in Vancouver doesn't afford me the sort of cavernous attic that we peeped into when Quinns talked about his game collection, I do have a very particular place where I keep mine, all safe and warm and pristine...
lovely landos, quinns is googling "nice boxes" again, age of nations, mums vs. speed
Matt, Paul and Quinns have met once again to create a board gaming Voltron! Albeit one with three hearts and no brain.
Games discussed in this prestigious 40th episode include And Then We Held Hands, Ra,Through the Ages, FUSE and A Fake Artist Goes to New York. If you're looking for the Tuesday Knight Games podcast featuring Matt, you'll find it right here.
We also chat about board game boxes and sustainability and end with a lovely interview with Plaid Hat's lead designer and lead art director Isaac Vega, who wants to tell us all about the new standalone expansion for Dead of Winter: The Long Night. In case you missed our review of Dead of Winter, you'll find that here!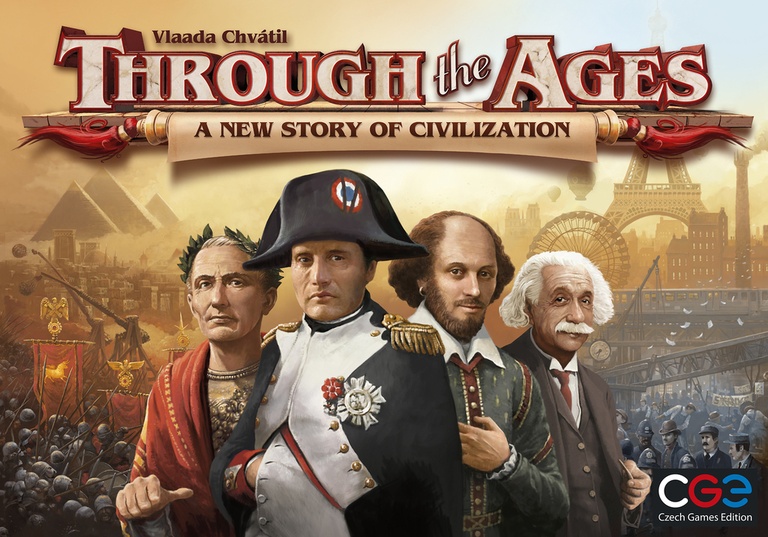 the waterfall of time, the idea of getting on top of a horse, absolutely garnished
Steady your socks, folks, this week's review is a bumper one! Paul has been looking at Through the Ages: A New Story of Civilization, the latest version of Through the Ages. To many, this is new iteration of a modern classic, yet another fine work by talented game designer Vlaada Chvátil. What did Shut Up & Sit Down make of it? And is everybody feeling okay?
We should warn you that, as well as Paul, this video also contains some slight flashing or strobing at a particular point.