The Spirit of Christmas, Auntie Sandra, Lying to your mother
What are the very best card and board games to play with coworkers and family this holiday? Games that are actually FUN - that you could bring to a party as a great gift for cheap, or tuck in the stocking for Christmas Eve?
Quinns will be writing a piece next week about games more suited to those who already love the hobby, but as part of our ongoing mission to convince the world that board games are great, we wanted to put together an easy resource for the question we seem to get almost all the time: "What game should I buy to play with my family?"
If you've been linked to this by someone else who loves board games, hello! We've put this list together as both a video and a written list. Enjoy!
Matt: Greetings Holiday Humans, it's time to mildly panic as you realise that family will soon descend upon you like a flock of seagulls to a discarded ice-cream. Rather than trying to explain your job to relatives to the point that you might have a mental breakdown, we'd recommend playing board games instead.
These are the 15 best big-family games: all play with at least 6 people, and most can handle 8. In no particular order, let's go!
fingernail fortitude, Gosh on a bicycle, oh Uwe!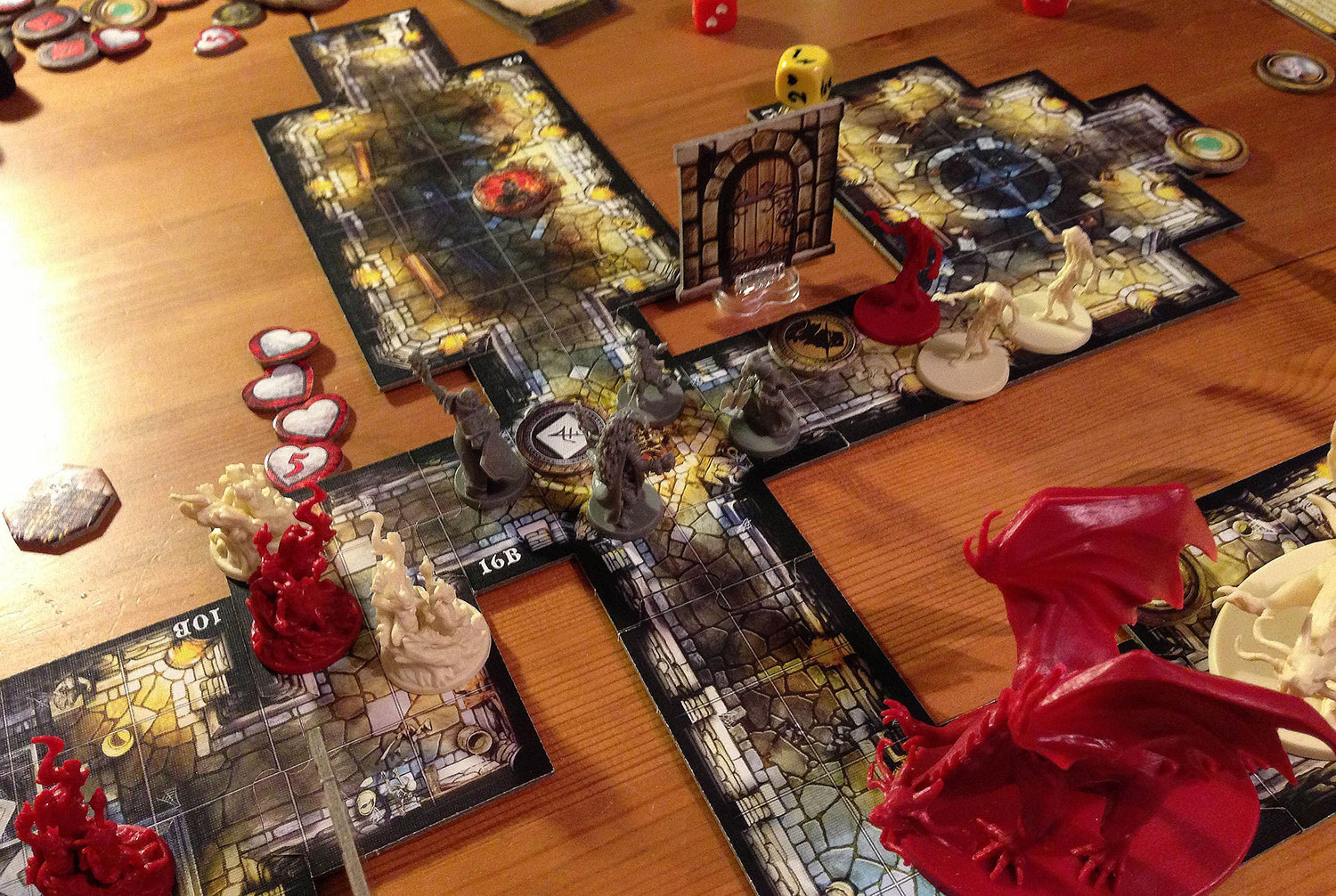 Paul: Our exhaustive look at the games jostling their way about BoardGameGeek's Top 100 continues! Today, we have everything from international illness to urban development to mischievous academics. Oh, and opinions. Always with the sassy opinions. ONWARD.
Downton Abbey, an accident, 300 games, 800 spiders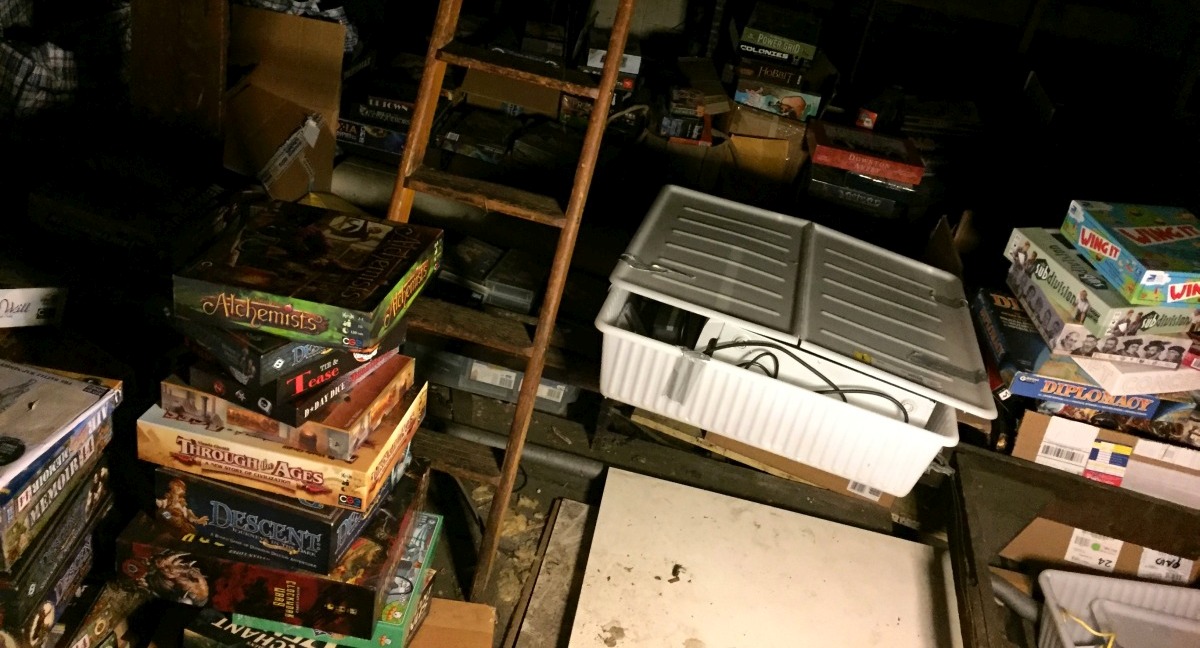 Quinns
: Ladies and gentlemen, roll up! It's time for a new series where we take a look a team SU&SD's board game collections. Come and see! Be amazed. Be aghast. Be envious. Comment with thought-provoking assertions like "why do you have that game it is bad".
You guys will have seen my collection in the background of loads of SU&SD videos, but I don't think you've seen the work that goes into it. Come with me today as I perform... a CULL.
merlin the special man, quintin's box is full of love, percival the party dude
Would you like to play the thoroughly excellent Resistance: Avalon? Sit back, relax and let Quinns teach you how to play! After all, you'll soon be sat forward, distinctly un-relaxed and disbelieving everything said by
anyone
.
But wait! There's more! A few years ago we filmed ourselves playing an entire game of The Resistance. If you'd like to see how this game works in more detail, definitely go and watch our younger, cherubic faces spout some terrible lies.
the paint on your mouth, the crab on your chest, the noblest of dogs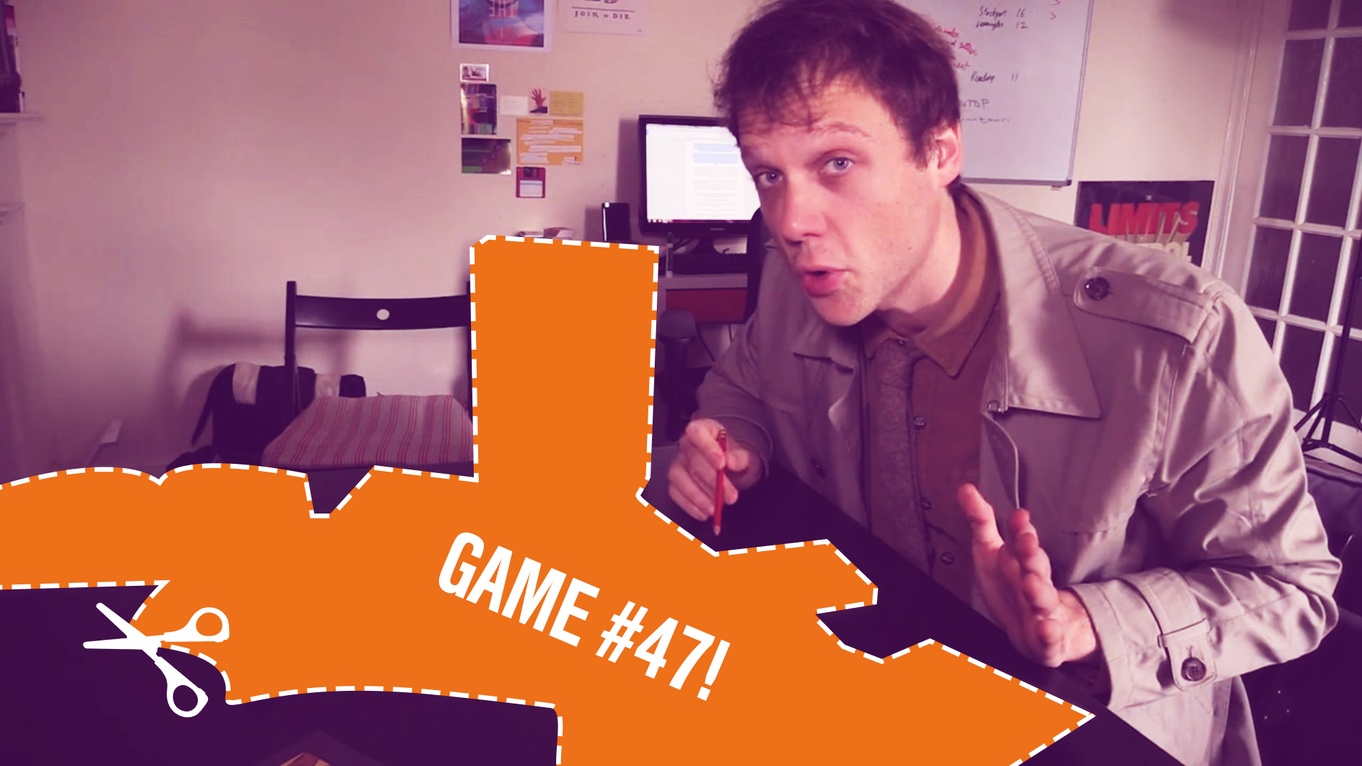 Quinns
: RETRIEVE YOUR OFFICIAL SU&SD-BRANDED MOIST TOWELETTES! It's about to get hot in here.
Last year we presented something never-before-seen in board games. Our Top 25 Board Games, Ever was a list of our most favourite games ordered from least-most favourite to most-most favourite. Ever since then, the SU&SD Supercomputer has been calculating a method by which we could possibly top this. Last week, it provided a schematic for something... incredible.
The science behind the following Top 50 is complicated, but in layman's terms we'll be "publishing" "instalments" every day this week, and beyond(!).
Enjoy, everybody.
Pipp's chest of wonder, good lying Matt, flippe chartes
We can't get enough of The Resistance. We'd mainline it if we could. It's a perfect game that cuts a table full of people into ignorant heroes and traitorous spies. All the good guys need to do is send three teams on three succesful missions, which is tricky... because the spies know who one another are.
It's a game better seen than explained. Only then will you suffocating weight of the lies this game spawns. Here, we're playing The Resistance: Avalon, a standalone sequel with an Arthurian theme.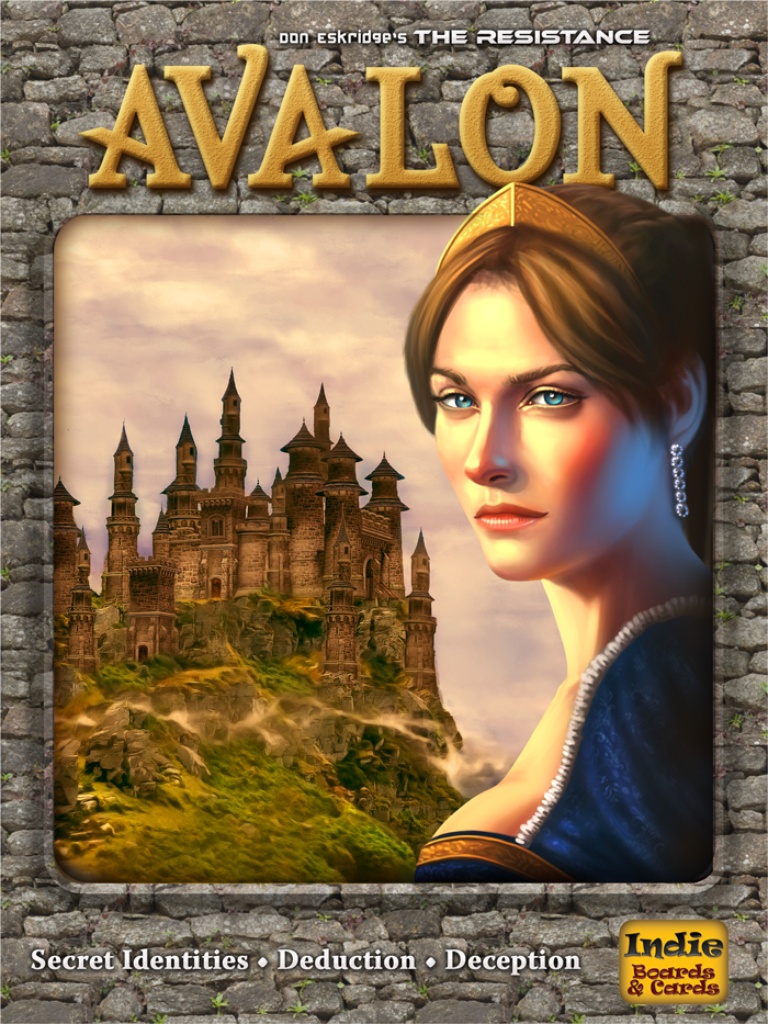 The Resistance: Avalon pits the forces of Good and Evil in a battle to control the future of civilization. Arthur represents the future of Britain, a promise of prosperity and honor, yet hidden among his brave warriors are Mordred's unscrupulous minions. These forces of evil are few in number but have knowledge of each other and remain hidden from all but one of Arthur's servants. Merlin alone knows the agents of evil, but he must speak of this only in riddles. If his true identity is discovered, all will be lost.
The Resistance: Avalon is a standalone game, and while The Resistance is not required to play, the games are compatible and can be combined.
board games, armpit tactics, forbidden piglets, cyber-bluffs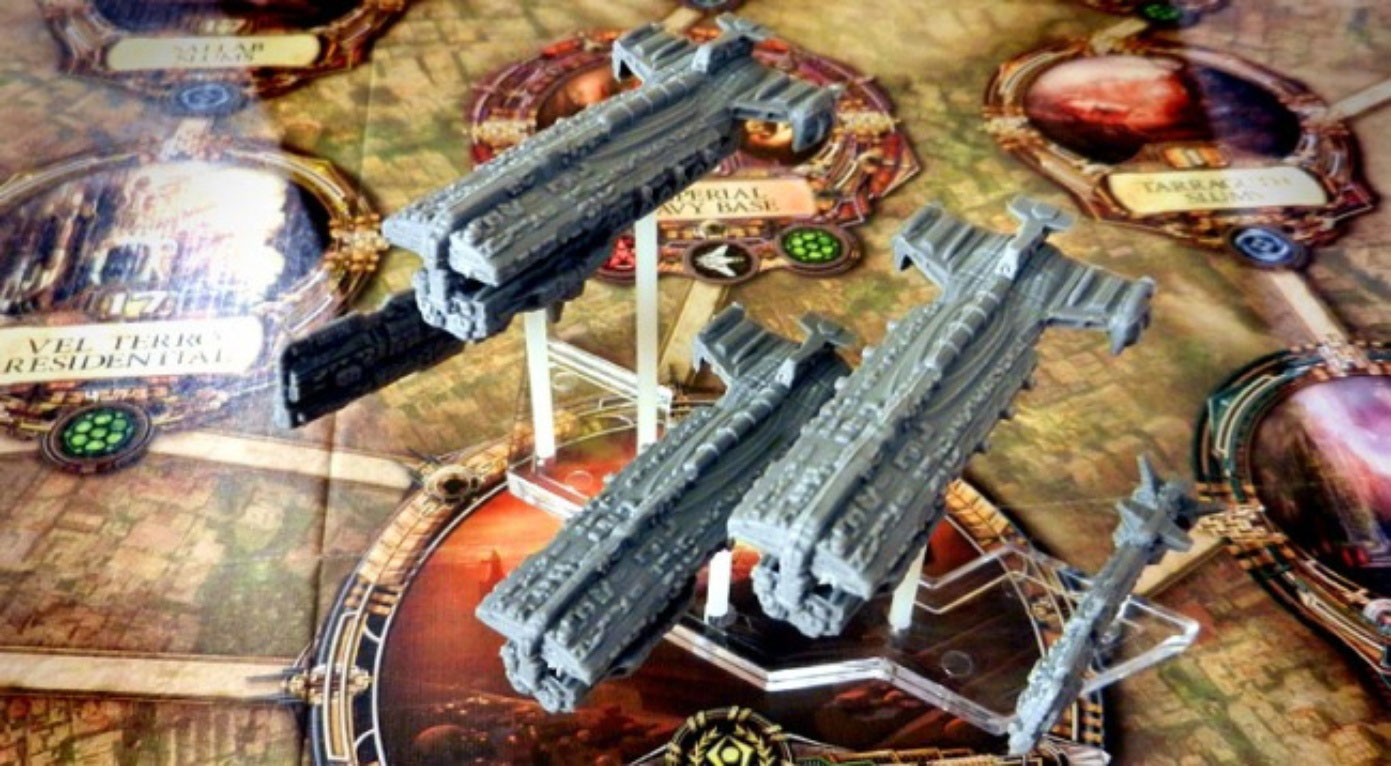 Paul:
How's your tux?
Quinns: A little tight. How's yours?
Paul: I went with the dress. It was cheaper. HELLO, ladies and
gentlemen, boys and antiboys. It's time for our top 5 games of 2012, which will almost certainly be as well-organised and halcyon as our top 10 Upcoming Games of 2012 feature, which ended up being 14 games, none of which we agreed on.
Quinns: Step this way, banishing all preconceptions from your mind, AND ALSO any thoughts that this feature is three months later. And let's kick things off with…
board games, podcast, f**king lancelot deck, f**king squeezes, f**king monkeys
Quinns: The technology behind podcasts is beyond us, as stars are beyond the humble antelope. I'll tell you what, though! Paul and I can totally put a mic on a table and shout at it for 60 minutes. Poor mic. Hit play!
That is, if you'd like to hear us talk about The Resistance: Avalon, Libertalia, the X-Wing Miniatures Game and so much more! So many games! You couldn't even carry them all at once!
podcast, language, Mage Knight, eating ice
Paul: As well as bouncing between topics like a pinball between flippers, this is an important podcast for us for two reasons. First, we're announcing an exciting thing and second, we're also asking you, our audience, an important question about a decision we're thinking of making. But we won't make it without consulting you first.
Does that sound dramatic? Hopefully it's whetted your appetite and stimulated your curiosity gland, but BE WARNED- mostly we just talk about games again.