Downton Abbey, an accident, 300 games, 800 spiders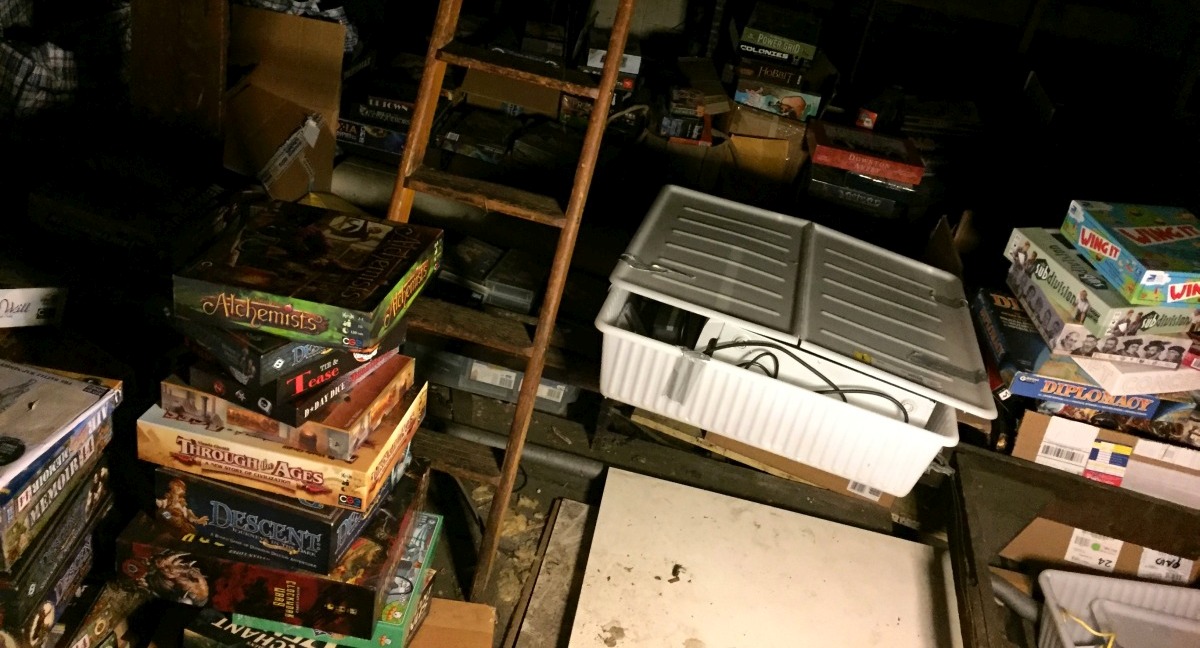 Quinns
: Ladies and gentlemen, roll up! It's time for a new series where we take a look a team SU&SD's board game collections. Come and see! Be amazed. Be aghast. Be envious. Comment with thought-provoking assertions like "why do you have that game it is bad".
You guys will have seen my collection in the background of loads of SU&SD videos, but I don't think you've seen the work that goes into it. Come with me today as I perform... a CULL.
thiswardly, crap mountain, Hisashi Hayashi, Porky's Wine Bar
Introducing the rare SU&SD DOUBLE FEATURE! Commence rejoicing, and insert babies and hats into your triumphant tossing machines.
First up, we've got Quinns reviewing Japanese-designed String Railway. Oooh, it's an irritatingly clever one that we're big fans of. THEN you'll all be able to enjoy the inaugral Board Gaming with Brendan. Which is... it... it's something you can watch.
Enjoy, people!
brackish milk, wizard!, somebody feed that poor boy
Last year Quinns gave a 40 minute talk at UK video game festival GameCity, designed to teach people about what's happening in board games and why gamers the world over MUST get involved.
Hear Quinns' caramel baritone as he provides evidence of why board game sales are rocketing up, three deadly arguments for why video gamers need to be playing board games, and even some jokes. Yes, JOKES.
The summer of 2012 is over! It's disappearing, like a boiled egg into the hungry belly of time. But don't be sad! The Summer Special, the biggest episode of board game review show Shut Up & Sit Down ever, is here to help.
We're reviewing games that are that much more relaxing! …which isn't to say we don't get a bit worked up. About all of them.
YouTube not working? Try Vimeo!