a ship with exactly four incels, engineers love wine, a murder-mystery
This was one of our favourite shows from SHUX 2018. Quinns ran a game of the Star Trek Adventures RPG, something we've wanted to do
ever since our review
.
"These are the adventures of the Star Ship Canada. It's continuing mission: For crew-members Paul, Matt and Pip not to embarrass the Federation."
Is the resulting story the worst Star Trek episode ever made? You be the judge.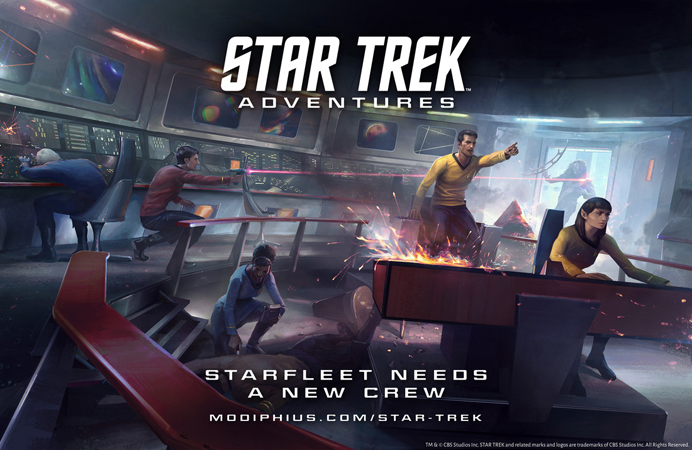 The first official Star Trek RPG in more than a decade. Star Trek Adventures uses the Modiphius 2d20 game system (Mutant Chronicles, Infinity, Conan, John Carter of Mars) designed by Jay Little (Star Wars: Edge of the Empire, X-Wing Miniatures Game). Modiphius is also sculpting an accompanying Star Trek miniature figure line, the first to be produced in seventeen years. Resin and metal 32mm-scale hobby figures will feature classic Star Trek characters and crews, boarding parties, and away teams. Geomorphic tile maps of burning Federation ships, mysterious colonies and embattled Klingon cruisers will set the scene for dramatic new voyages in the Final Frontier.
splinching Spock, good space weather, the mirror universe and all its evil beards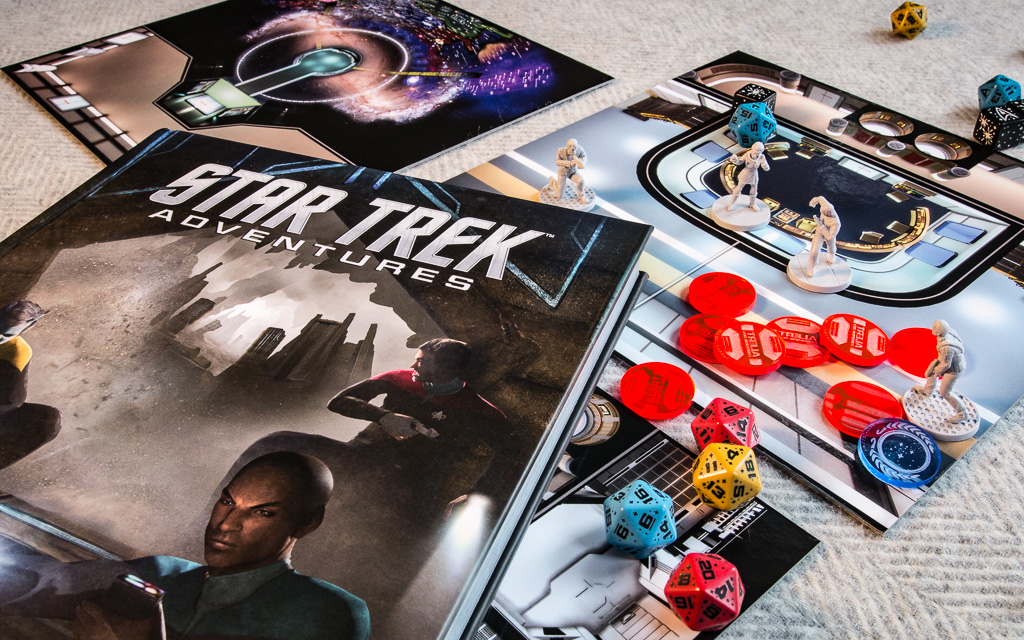 Cynthia
: "
Space. The final frontier.
" As a kid, whenever I heard Patrick Stewart utter those words, I'd drop everything, leap into my favorite chair (from the back,
à la Riker
) and watch. Star Trek: The Next Generation is more deeply rooted in my nerdy American psyche than pumpkin pie, Marvel superheroes and football combined. So when Modiphius announced they were publishing the first
Star Trek roleplaying game
in
fifteen years
, I began tugging Quinns' sleeve like a kid passing an arcade. "Can we review that?
Please?!
"
But does it provide that perfect blend of discovery, combat, philosophy and cheap humour that characterised Star Trek at its strongest? Can it submerge us the suffocating moral ambiguity of Deep Space Nine, inspire us like The Next Generation, or make us squee with dread like the tribbles of The Original Series? Does it boldly go where no science fiction RPG has gone before?
a terrier in a tarpit, keiko's bowels, bitch planet, escaping a octopus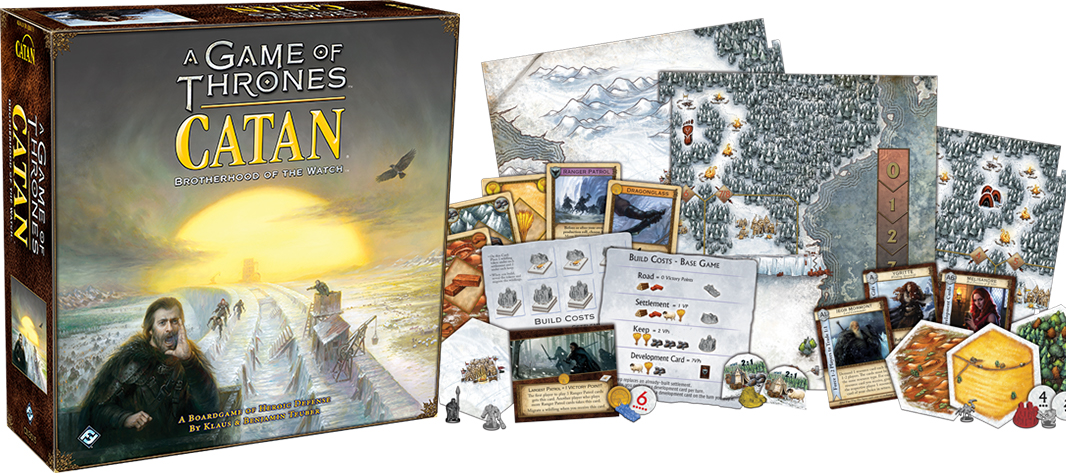 Quinns
: Paul have you had enough of game of thrones yet
Paul: The honest, complex and difficult answer to that question is both yes and no.
Quinns: Paul would you like another game of thrones board game
Paul: no
Quinns: Terrific because here comes A Game of Thrones Catan Brotherhood of the Watch!
Paul: I'm glad they picked a name that rolls off the tongue.