not to be confused with krull, krill, cull, or ska
Quinns
: For as long as SU&SD has been around,
Skull
has been our constant companion.
Do we need something to play at 1am at a board game convention? It's Skull. Do we need to improvise a game out of almost no components at all? It's Skull. Do we need to show off to people how great this hobby is with a minimum of rules overhead? It's Skull.
Of course we had to do it for Cards Games That Don't Suck. Thanks so much for supporting this series, everybody! I'm having an incredible time with it. And oh boy, do I have an amazing find for you next episode...
The Spirit of Christmas, Auntie Sandra, Lying to your mother
What are the very best card and board games to play with coworkers and family this holiday? Games that are actually FUN - that you could bring to a party as a great gift for cheap, or tuck in the stocking for Christmas Eve?
Quinns will be writing a piece next week about games more suited to those who already love the hobby, but as part of our ongoing mission to convince the world that board games are great, we wanted to put together an easy resource for the question we seem to get almost all the time: "What game should I buy to play with my family?"
If you've been linked to this by someone else who loves board games, hello! We've put this list together as both a video and a written list. Enjoy!
Matt: Greetings Holiday Humans, it's time to mildly panic as you realise that family will soon descend upon you like a flock of seagulls to a discarded ice-cream. Rather than trying to explain your job to relatives to the point that you might have a mental breakdown, we'd recommend playing board games instead.
These are the 15 best big-family games: all play with at least 6 people, and most can handle 8. In no particular order, let's go!
let's buy a forest, marduk's loyal goats, when a potato becomes a samurai
Come on up! Make yourself at home in our twiggy podcast nest, where Paul and Quinns are ready to regurgitate some warmed-up board game knowledge into your waiting beak.
This episode features the quietly fabulous tile-laying of Gunkimono. There's Taj Mahal, the fourth in a fantastic series of beautiful Reiner Knizia remakes. We've had a first play of Trade on the Tigris, a new negotiation game from the designer of Space Cadets. Quinns talks about how GKR: Heavy Hitters is almost his favourite game of all time, if it could just be combined somehow with Critical Mass (see podcast #84). Also, like the rest of the internet, we've begun playing Root and can't seem to stop.
Finally, the pair chat about a reader mail asking when, and where, we'd consider playing board games for money. 💷💷💷
Full podcast transcript available here.
big or small, wood or plastic, candle or no candle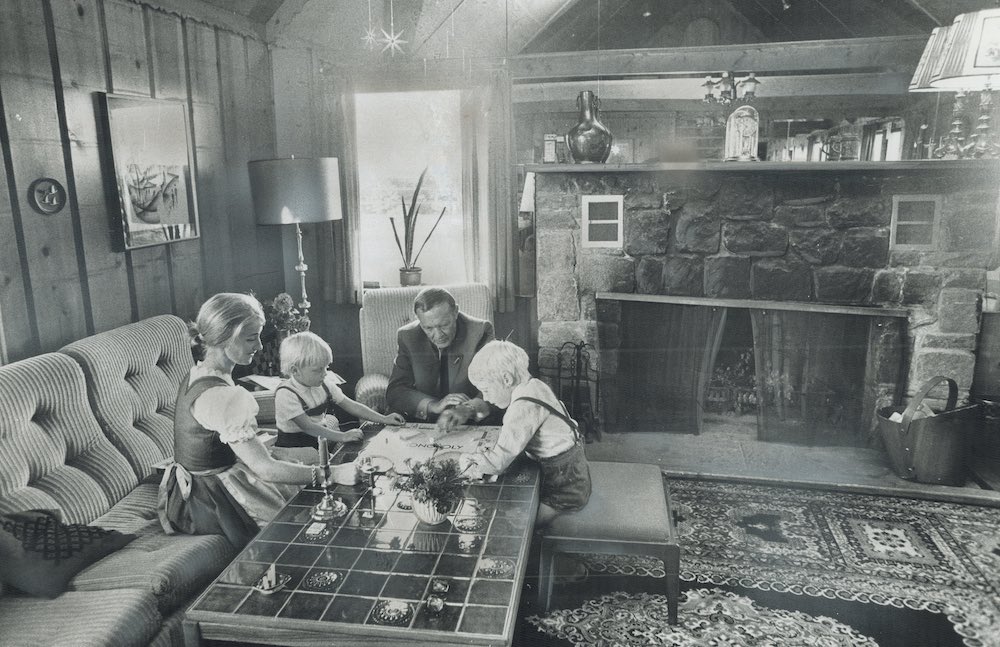 Quinns:
Christmas is almost upon us, everyone! That sweet stretch of the calendar where board games take center stage, or at the very least
share
the stage with potatoes and Jesus Christ.
Are you thinking about buying a new game to play with your relatives? Or are you wondering which game to buy for the stalwart board game collector in your life?
Either way, we've got you covered with the below holiday game guide. Enjoy, everyone!
bananas and fascists and farkles and feelings and mutants and jellies and MORE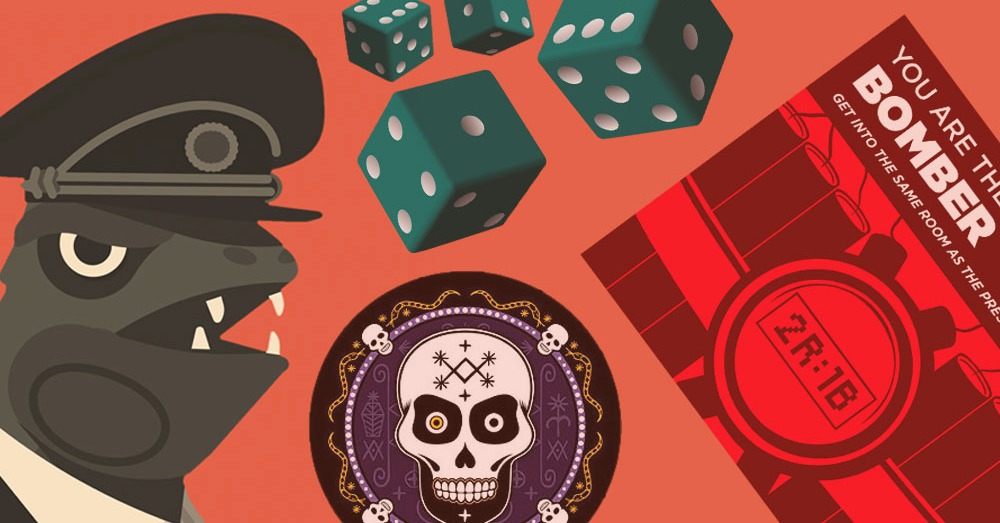 Quinns
: Ladies, gentlemen, non-binary folks, and anyone else who's left a comment over the last six years along the lines of "ARRRGH STOP MAKING ME SPEND MONEY." Today, SU&SD amends for its capitalist crimes.
We talk a lot on this site about how we want board games to be "for everyone", but to an awful lot of people the games we recommend are prohibitively expensive. That said, putting together an amazing board game collection can be cheap. Below, we've assembled a list of the very best games that could collectively cost you less than ten bucks, depending on your situation.
This isn't some unsatisfying sampler platter. What lurks below is a moveable feast of some of the greatest games ever made. Were you to gather all of these games, I'd prefer your collection to ones I've seen costing $1000.
If you approve of this feature, please do share it far and wide! It represents a lot of work for both Team SU&SD and our donors, who we bothered about cheap games we might have missed (special thanks to subscribers Amanda and Jeff, who were especially great).
Let's get started.
reeking of solvents, bloated with hope, an early sumo, a vital box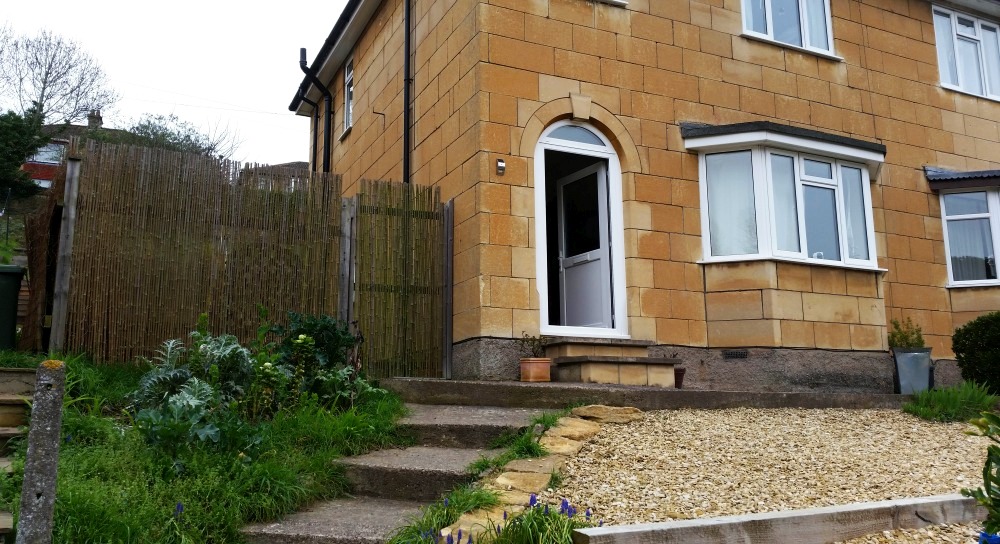 [Our series on the collections of our writers continues! Today it's the turn of long-time contributor Matt Thrower. If you missed our previous entries, you can now navigate to them using those buttons on the right. Enjoy, everybody!]
Thrower: Well hello there! Nice of you to stop by. Hope you had a good journey. It's rare we get the chance to entertain adult visitors, with all the space the children take up. So, please, let me show you round the house.
The first thing you learn as a parent is that every other parent lives in a pristine house. Even when chasing after kids has left them looking like exhausted pandas, their houses are still clean and tidy. Naturally, ours has to be the same. We'd all be happier if everyone could drop this charade and wallow in their familial filth. Anyway, it's nice to have someone here who might appreciate the results.
Hang your coat up over there...
a good ol' flecking, matt's hats, big-boy joys, it's all about the soup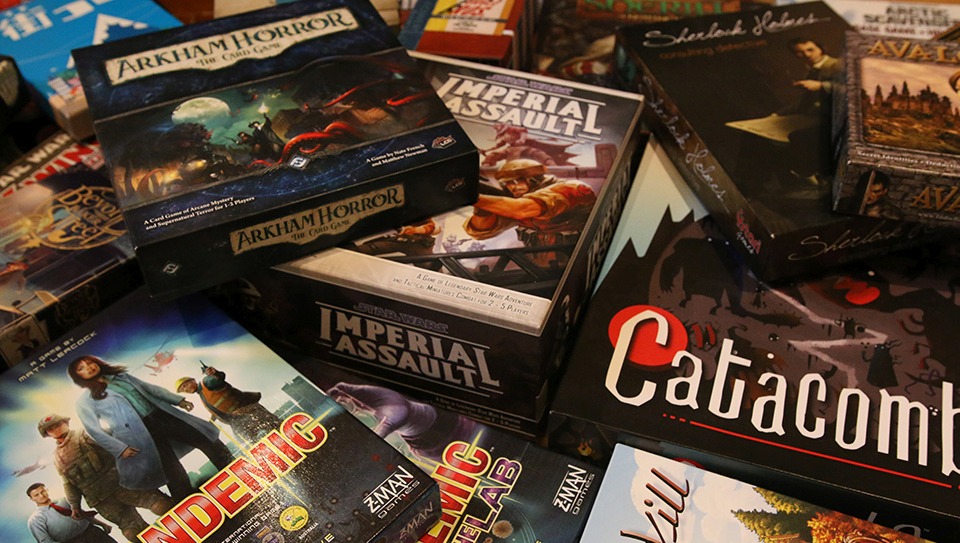 [Following on from our expedition into Quinns' board game collection and the polite visit to Paul's, it's now Matt's turn. Enjoy, everybody!]
Matt: Contrary to popular belief, I am not a man of infinite luxury. Paul has an entire cupboard just for games - Quintin has a cavernous loft to explore. Many have climbed that ladder and never been seen alive again, fading away to become a new addition to the dark and dusty collage of cardboard and bones. Basically those boys have space to play with. I however, have a shelf.
But it's a big shelf! Oh my. There's plenty of room in the rest of my flat, but my wife is a bit of a cheery dictator when it comes to interior design - so the sins of the husband must be tidied away. It's occasionally annoying, but it does mean I get to live in a genuinely beautiful, tidy place? Swings and roundabouts, life is compromise.
maybe it's not a skull, i bet that's a skull, is that a skull, oh DAMMIT
If you ask us what our favourite game is, it changes with the weather. If it's a sunny day, Cosmic Encounter. If it's wet and windswept, Consulting Detective. If it's a sleepy autumn night, Memoir '44. And so on, forever and ever, until we get tired and go to sleep.
But if you ask our team which game they've played the most, you'll only get one answer: Skull*. Arguably the best bluffing game ever made, and a glittering showcase of just how much game you can get out of a minimum of rules.
If you're still not sold, check out Matt's review and a recipe! Skull with Fresh Pizza.
*Though Quinns' Netrunner habit and Paul's Carcassonne addiction do offer some competition.
dendans, singles, teams, toddlers, overlords, narwhals, couples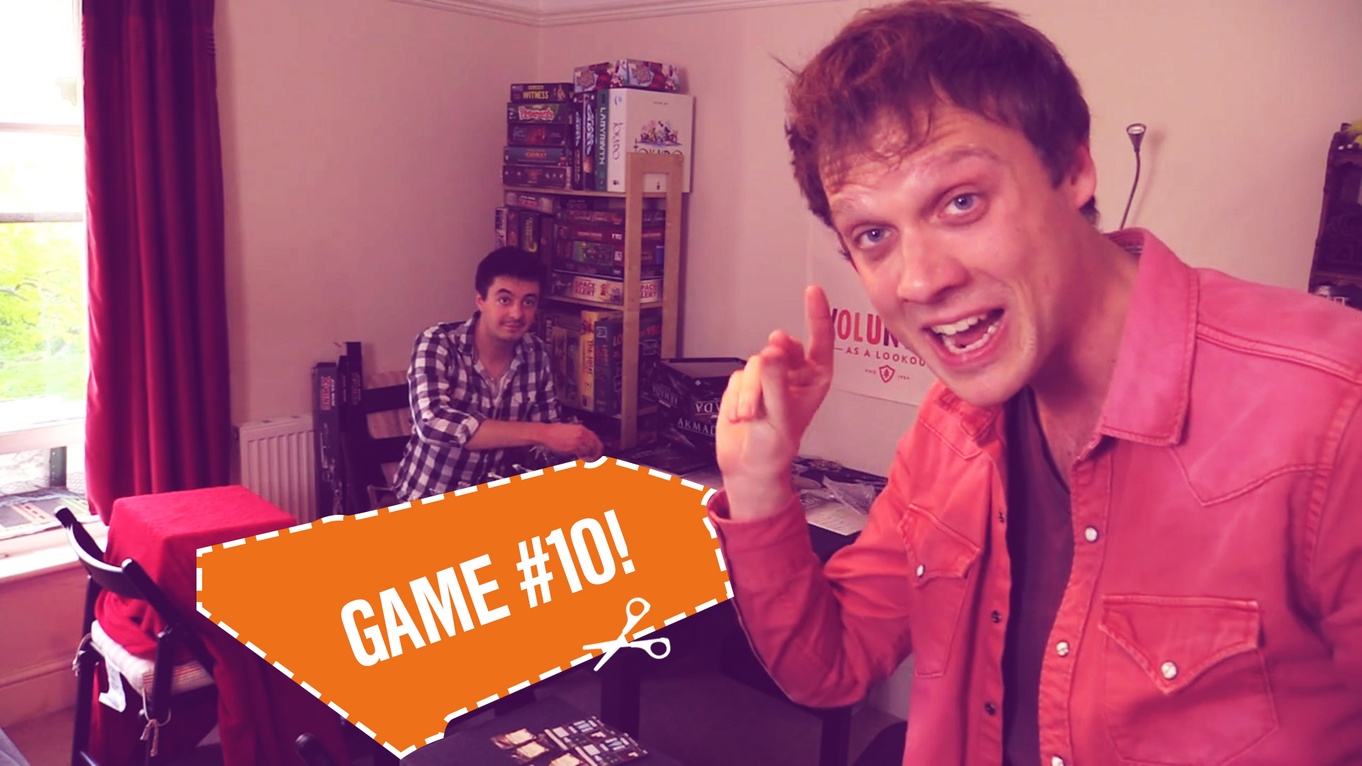 Operator
: I WANT TO LOOK AWAY
Quinns: DON'T LOOK AWAY
Operator: IT'S... TOO... BEAUUUTIFUUUL
Quinns' rap, Paul's madness, Matt's pah, Brendan's dendan, Pip's toddler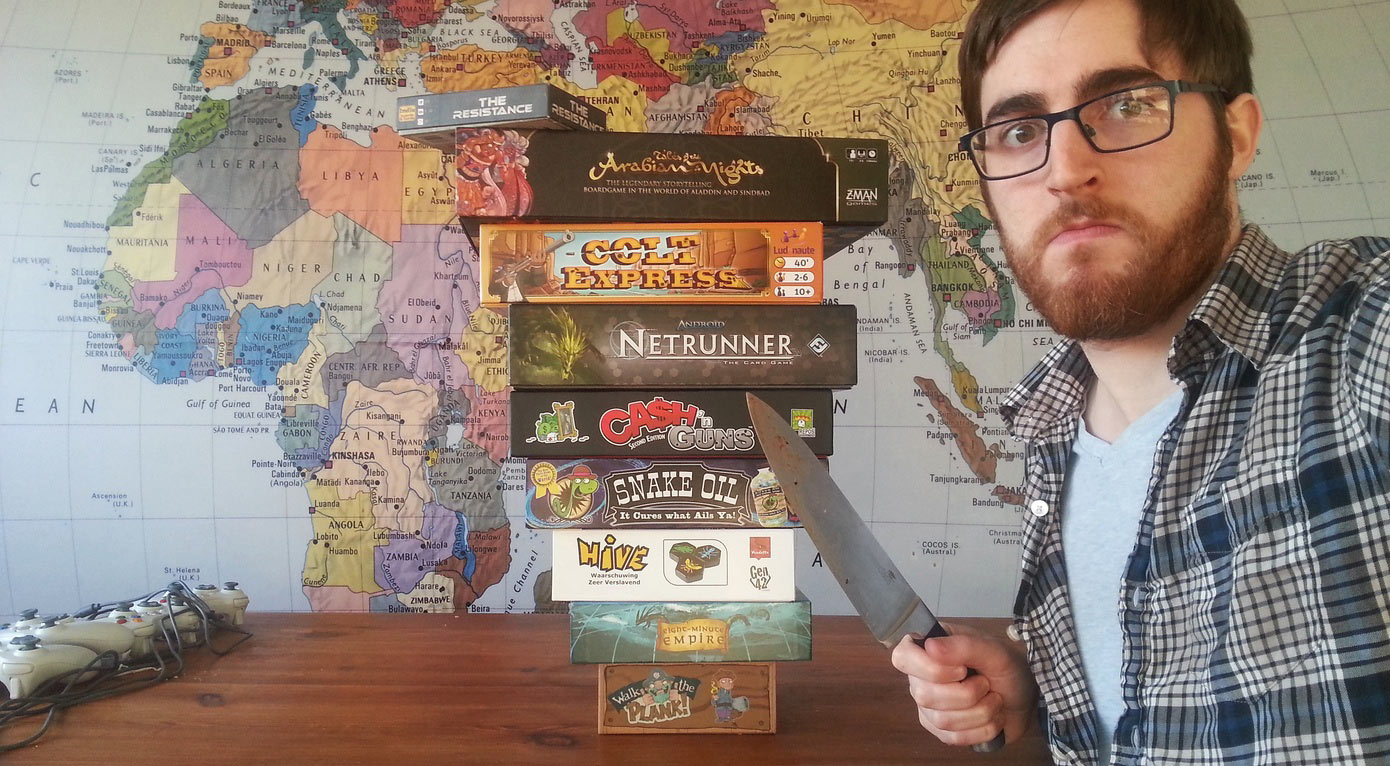 Quinns
: I CAN'T... LOOK AT IT...
IT'S SO BEAAAUUUTIFUUUL