the board game manger, hallucinatory spaghetti, art, burps
It's a
podcast!
You know the drill, everybody. Recover your audio tubing from the protective sheaths and retreat to your listening hutch.
In this episode Matt and Quinns share their experiences with Wingspan (you'll find the NPI review here), Chronicles of Crime (our SHUX Preview here), Franchise and Woodlouse Chaos, before strapping on their tuxedos for the annual Pearple's Choice Awards, which we last celebrated back on podcast #73.
Who will win Best Game? Best Production? Best Designer? And will SU&SD's audience finally decide that mum and dad... are bad and wrong?
Enjoy the show, everybody, and thanks again to clg6000 for putting these awards together on our forum.
beaver arms dealers, unflagging felines, sinister muppet-pluckers, a raccoon ronin
A long time ago in a forest far, far away...
This week we're proud to present our review of Root, which is surely the board game industry's new beau. A grand, inventive game of cat and mouse, as well fox and bird, and - should you buy the Riverfolk expansion - beaver and lizard.
As Quinns says in the review, everybody involved in this production needs to take a bow. But should you buy it? Click play and find out...
let's buy a forest, marduk's loyal goats, when a potato becomes a samurai
Come on up! Make yourself at home in our twiggy podcast nest, where Paul and Quinns are ready to regurgitate some warmed-up board game knowledge into your waiting beak.
This episode features the quietly fabulous tile-laying of Gunkimono. There's Taj Mahal, the fourth in a fantastic series of beautiful Reiner Knizia remakes. We've had a first play of Trade on the Tigris, a new negotiation game from the designer of Space Cadets. Quinns talks about how GKR: Heavy Hitters is almost his favourite game of all time, if it could just be combined somehow with Critical Mass (see podcast #84). Also, like the rest of the internet, we've begun playing Root and can't seem to stop.
Finally, the pair chat about a reader mail asking when, and where, we'd consider playing board games for money. 💷💷💷
Full podcast transcript available here.
blindfolded bacon, divine dice, the golden bottom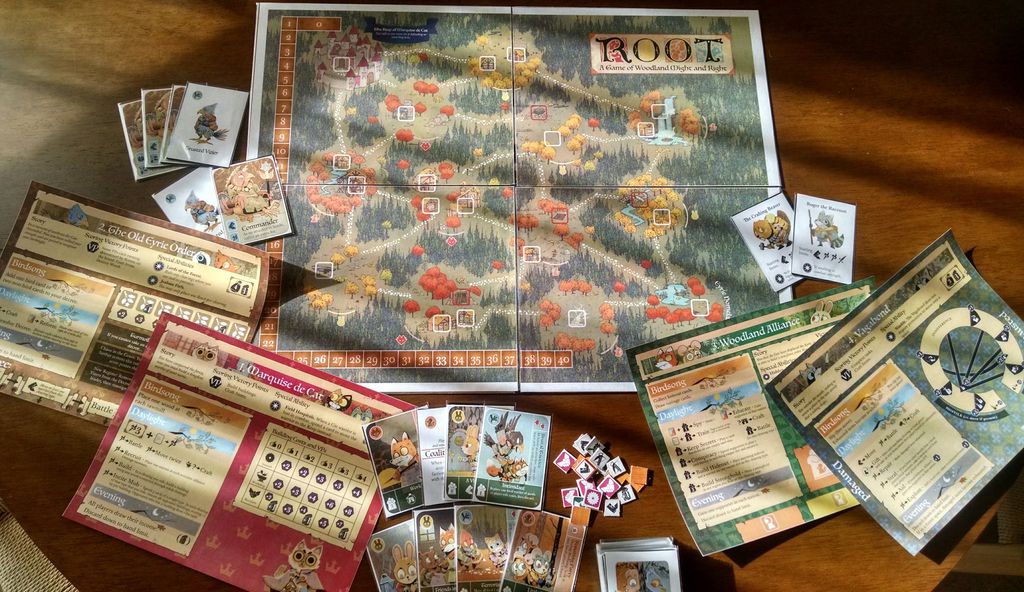 Quinns
: Paul, there's so much Games News to unload off the Games News truck today. We have to get it in before it spoils in the sun.
Paul: Oh NO. These headlines are supposed to be refrigerated, this story isn't packaged properly, this one has started leaking…
Quinns: Huh, here's something interesting we don't usually put on the shelves, a tale of a Kickstarter gone sour and plagiarism accusations. We don't usually start off the news with high drama, but I'm not sure this is a story we can ignore.
sit on a tank for you, a badger's bum, Can I be a bear detective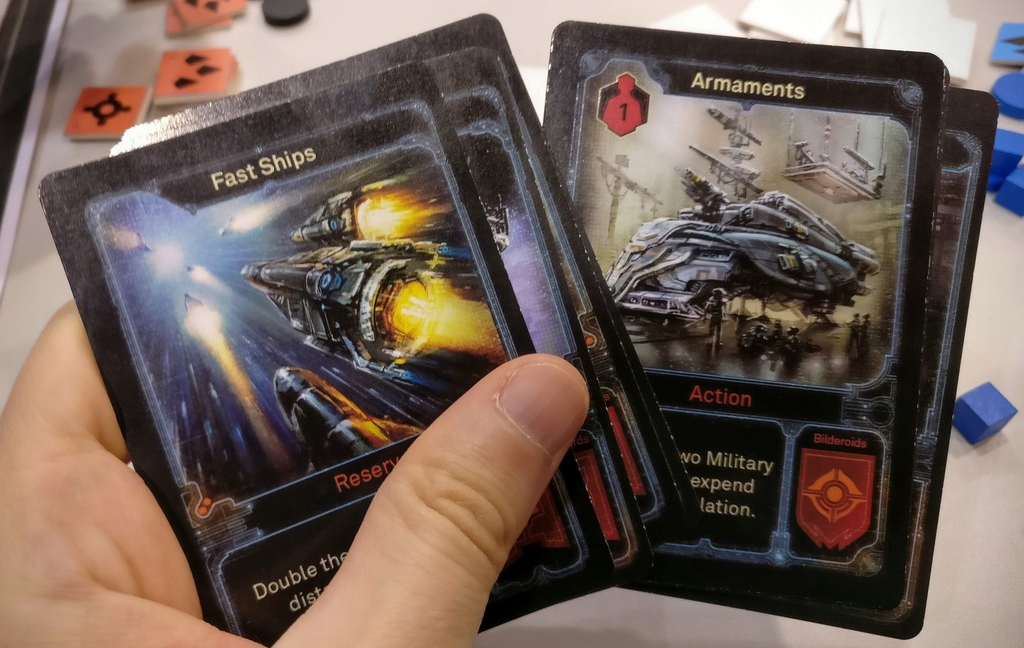 Paul
: Dear Readers, did you know that Games News is the exact opposite of the Battle of Hastings? It's true. Rather than fearing the invading Norman (news) hordes, we beckon them onto our beaches, wave them toward us and are delighted when they fire new games right into our eyes.
How else can we find out about such fine titles as A Handful of Stars?