the paul cannon, the walnut sprout, squid gym membership
Who's feeling cosy? In this final, festive podcast of 2017 Matt and Quinns tuck themselves beneath the Christmas tree before cutting it down for victory points.
That was an oblique reference to the first game the pair discuss, the noble Photosynthesis. The boys then get far too excited about cubes and the possibilities thereof in the absurd game Sidereal Confluence: Trading and Negotiation in the Elysian Quadrant. They then discuss Warhammer Underworlds: Shadespire, the new Games Workshop board game showcasing beefy people hitting one another with hammers.
Finally, we read out a heartwarming love letter to the Play By Forum section of the SU&SD forum, and read out our last ever Folk Game of the Month, with a little discussion about depictions of mental health in fiction. Best wishes to everyone who has trouble at this time of year.
a terrible dollar, level 10 cats, romantic comedies, drinkin ur sunlight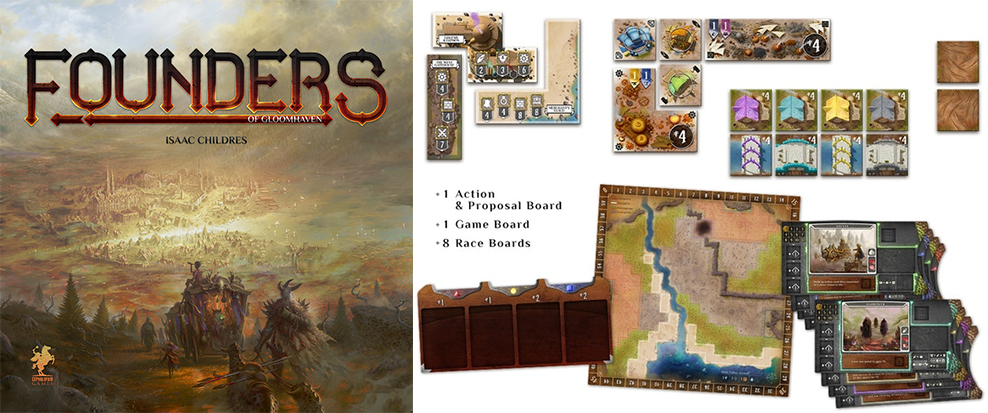 Quinns
: Paul, I understand you enjoy placing illustrated tiles on a grid.
Paul: I hope this is alluding to the Kickstarter for Founders of Gloomhaven, and not my rare sex fetish.
Quinns: Exactly that! Wait, what?
Paul: You haven't heard? Founders of Gloomhaven is board gaming's latest Kickstarter smash hit. Remember Kickstarter fantasy co-op adventure Gloomhaven? Well, Founders of Gloomhaven is a second game from designer Isaac Childres set in the same world, but this time he's offering a competitive game of building a city featuring "a unique mix of tile placement, action selection, hand management, worker placement, and blind bidding."
Quinns: It sounded like you said "rare sex fetish."
Paul: Founders of Gloomhaven has already raised almost $300,000, and it still has twenty-four more days to soar past its funding goal.