crime's fine, quinns the acrobat, '90s archetypes, foy-errs
Paul, Matt and guest star Jonathan Ying come to us LIVE from GDC 2016 discuss the hottest new board games! And by "hottest" we mean "weirdest" (and by "new" we mean "old").
Designer Tim Fowers stopped by our lounge to demo his games to us, the sneaktacular co-op Burgle Bros and deck-building word-builder Paperback. Fantasy Flight designer and friend of the show Mr. Ying showed us Brawl, a real-time card game that just this month enjoyed a reprint. There's also Dancing Eggs, which we inflicted on GDC like a horrible rubber virus.
hot baths, hot ramen, hot jungles, hot plane crashes, hot pockets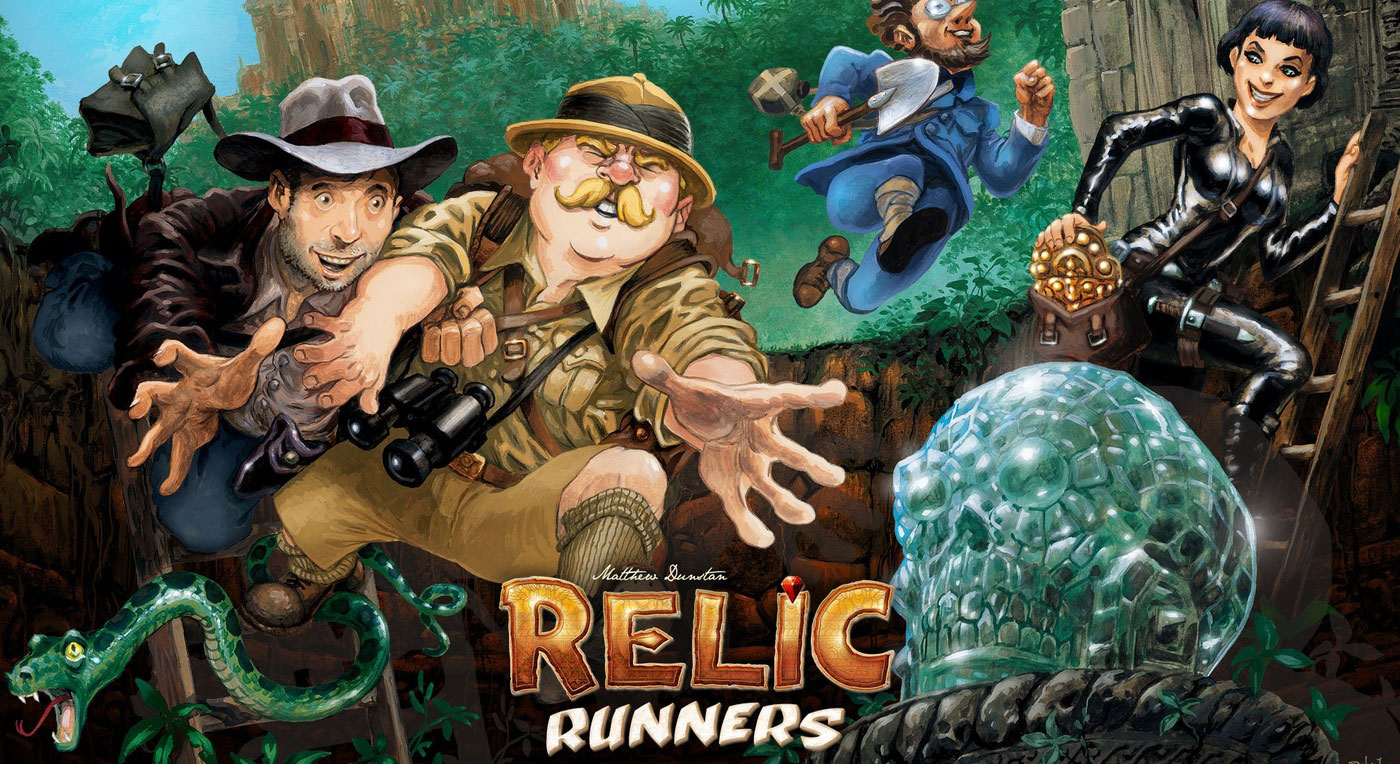 Quinns
: Crack! Boom! Patter patter patter. It's monday, and this is your board game weather report, predominantly plucked from the dark skies of the
Board Game Geek News Blog
.
Big news first. Days of Wonder, publisher of such incomparably plush releases as Small World and Memoir '44, have announced their new game: Relic Runners, seen above. Releasing this September, it sounds and looks absolutely luxurious. Players will explore a dark jungle, building bridges, forging pathways and nosing through forgotten ruins, all in a quest for priceless relics. Which, for the first time in the history of board gaming, are represented by objects you'd actually want to own. Images after the jump.