you must mmm the slurp, gather your batteries, and most importantly, blurp
My goodness. We always say this, but... have we 
ever
had so many luminary board games on one podcast?
In this episode, Matt and Quinns discuss the twin games of Cockroach Salad and Cockroach Soup, a discovery so exciting that Quinns has since hunted down all of Drei Magier's "Ugly Animals" games. The pair then move on to chatting about the wicked worldbuilding of Neon Gods, the dexterity magic of Men at Work, the small-form joy of Targi, the BEHEMOTH box that is Lisboa, and finally their game of the podcast, Blackout: Hong Kong.
We also answer a particularly tricksy question from our mailbag. If Chess had never been invented, how do we think it would be received today?
Enjoy, everybody!
abstract plasticts, united biscuits, pipin' my oil about the place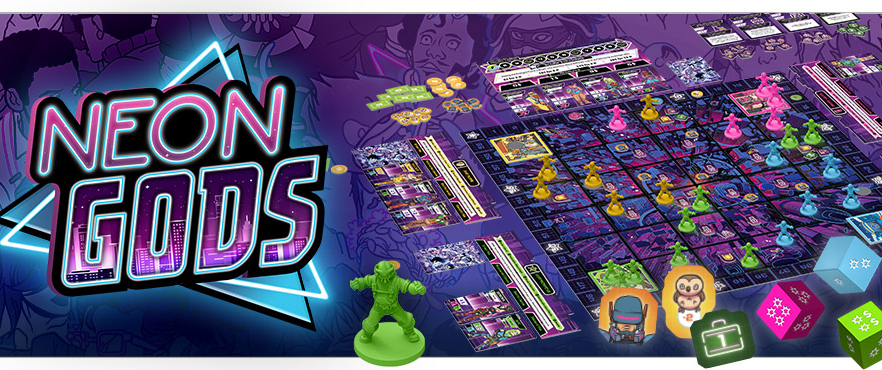 Paul
: Quinns, what is it that you have there, under one of your many board gaming arms?
Quinns: What, this? This little thing under my tertiary limb? Why, it's only the latest announcement from Plaid Hat games, their fancy new Neon Gods. Doesn't it look pretty, Paul? Doesn't it look like an imaginative cross between roller derby, cyberpunk and Adventure Time? Doesn't it also look… CURIOUSLY FAMILIAR?
Paul: ...!!
Quinns: Ha, you've figured it out, haven't you? Yes, I believe that Neon Gods is nothing less than the mutant child of early Plaid Hat classic City of Remnants, a game we were delighted by all the way back in 2013.