you must mmm the slurp, gather your batteries, and most importantly, blurp
My goodness. We always say this, but... have we 
ever
had so many luminary board games on one podcast?
In this episode, Matt and Quinns discuss the twin games of Cockroach Salad and Cockroach Soup, a discovery so exciting that Quinns has since hunted down all of Drei Magier's "Ugly Animals" games. The pair then move on to chatting about the wicked worldbuilding of Neon Gods, the dexterity magic of Men at Work, the small-form joy of Targi, the BEHEMOTH box that is Lisboa, and finally their game of the podcast, Blackout: Hong Kong.
We also answer a particularly tricksy question from our mailbag. If Chess had never been invented, how do we think it would be received today?
Enjoy, everybody!
sparkling lemons, misplaced limes, diamonds and bananas, a cardboard mormon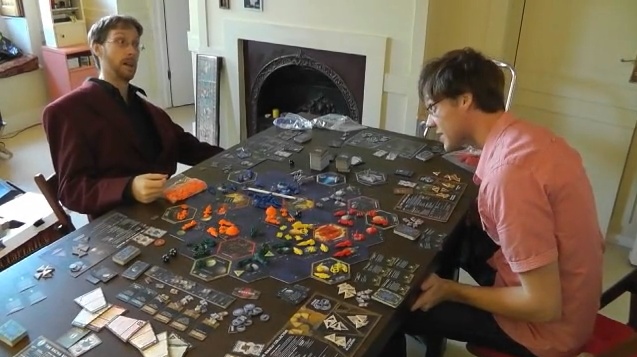 Quinns
: As we continue our marathon-like jog through Board Game Geek's top 100 games ever, today I can reveal that we're out of the weeds. We've played every single board game in the 60-41 slot!
Which isn't to say that we always enjoyed ourselves...
we're not sure what bookkeeping is, we think it's kind of like beekeeping?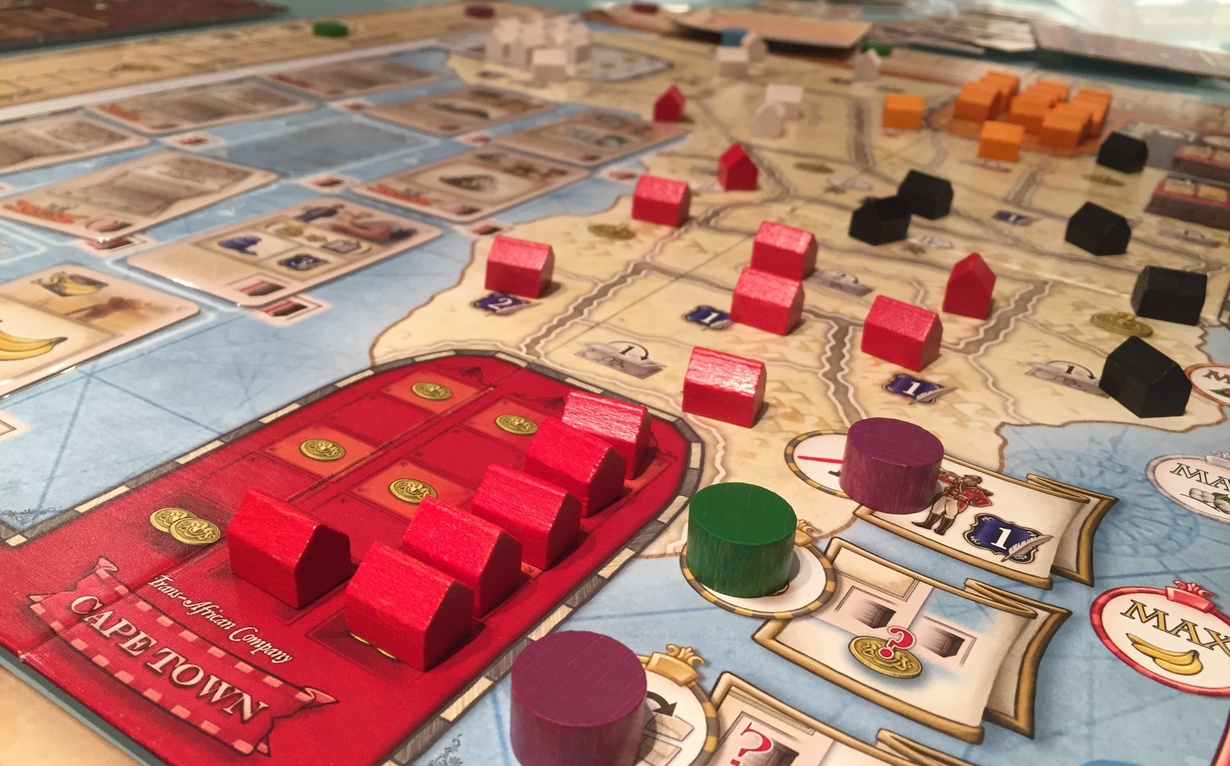 Matt
:
Diamonds and bananaaas
!
They will slip you up, and please you
They can stimulate and tease you
Bring icecream in the night
and I promise I might DESSERT YOUUU
Quinns: Bananas are forever,
Hold one up and then caress it,
Touch it, stroke it, and undress it,
I can see every part,
And I know in my heart they're GOOD CAAARDS!
Ba-ba-ba-ba-ba-ba-BABA!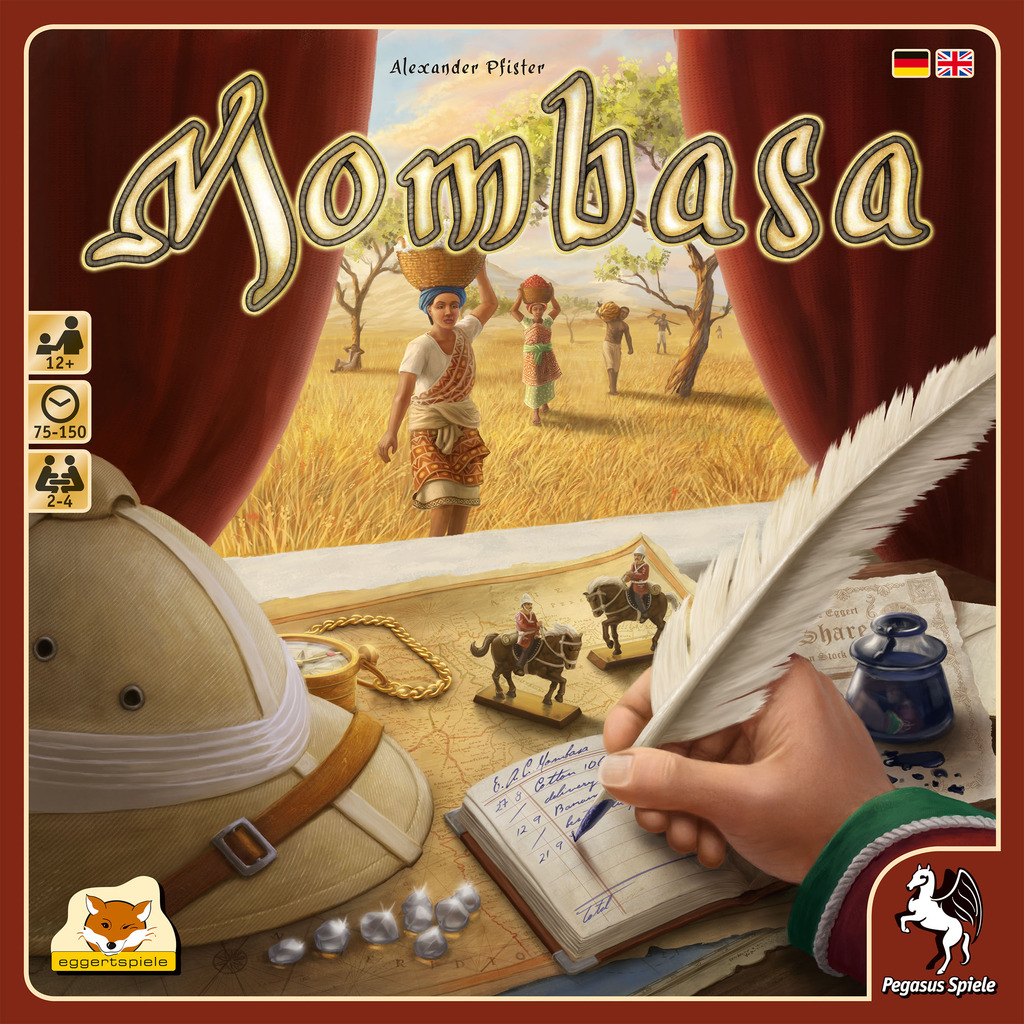 In Mombasa, players acquire shares of chartered companies based in Mombasa, Cape Town, Saint-Louis, and Cairo and propagate trading posts of these companies throughout the African continent in order to earn the most money.
Mombasa features a unique, rotating-display hand-mechanism that drives game play. Each round players choose action cards from their hand, then reveal them simultaneously and carry out the actions. These cards are then placed in a discard pile, and the previously played cards recovered for the subsequent round.
Each company has a double-sided company track, so games will vary quite a lot based on which tracks are revealed and at which companies they are placed.