daddy lowlands, glassy-eyed virii, quintin speaks dutch?
This week Paul and Quinns are excited to examine
Lowlands
, a svelte and confident sheep farming game in the style of venerable designer Uwe Rosenberg, BUT WITH A TWIST. At the end of the game your herds
might
wash away in a dreadful storm.
Only one question remains. What wool they think of it?
artichoke-gate, quintin's famous pet shop, super towel robots, paul's eyes
Oho, this episode of the award-winning Shut Up & Sit Down podcast has more scoops than sweet shop, and is just as sweet.
We found out that learning geography CAN be fun in the tense game of Destination X. We learned that Lowlands is the best Uwe Rosenberg game since A Feast for Odin, and it isn't even designed by Uwe Rosenberg. We learned that the amazing-looking Starship Samurai is, perhaps, not as good as we were hoping. And we learned that Quantified - an upcoming game you've definitely never heard of - is a thought-provoking co-op game about surveillance and big data.
We also found out that the vikings that hang around outside the UK Games Expo are not to be trifled with, as Matt narrowly escapes being skewered by an actual spear. Finally, we implemented the OMEGA PROTOCOL: A quick-fire round of questions that were tweeted to us by the audience, right then and there. Huge thanks to everybody who came down and contributed to the veritable cyclone of questions that followed.
Maggie Smith, Rory's Gory Story, a drowned sheep, a wobbly human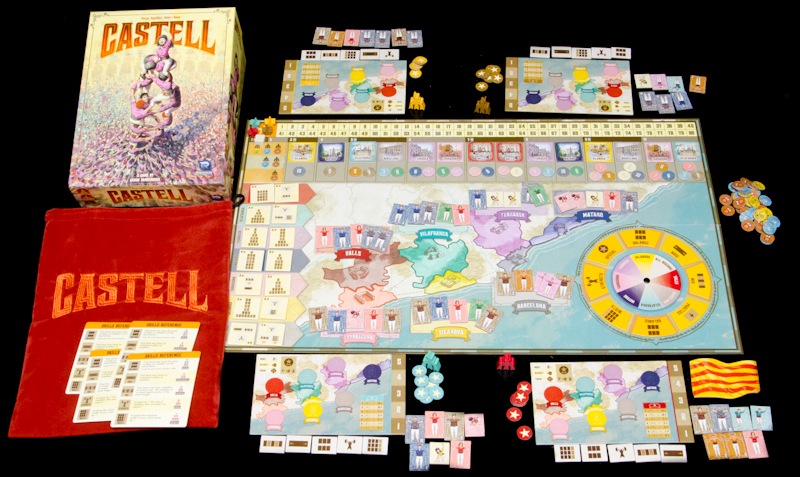 Paul
: Welcome to another tub-thumping edition of Games News, the only board games news anywhere that features FIREWORKS and PYROTECHNICS and a ten meter CATHERINE WHEEL-
Quinns: paul you're on fire
Paul: ON FIRE WITH EXCITEMENT about CASTELL and LOWLANDS and even HARRY POTTER.