gorgeous pegs, banana skins, lawsuit world, it's family time
We can only apologise. After five years of assuming we didn't know anything about reviewing kids games, it turns out that we're
amazing at it.
How embarrassing!
But Libellud's Loony Quest is more than just a great kid's game. This is the a drawing game that's up there with Pictomania and A Fake Artist Goes to New York. Think you can snipe a eight rocket penguins in under 30 seconds? Then it's time to put your tiny child's felt-tip pen where your mouth is.
Oh god don't actually do it now you've got pen on your teeth jesus we can't take you ANYWHERE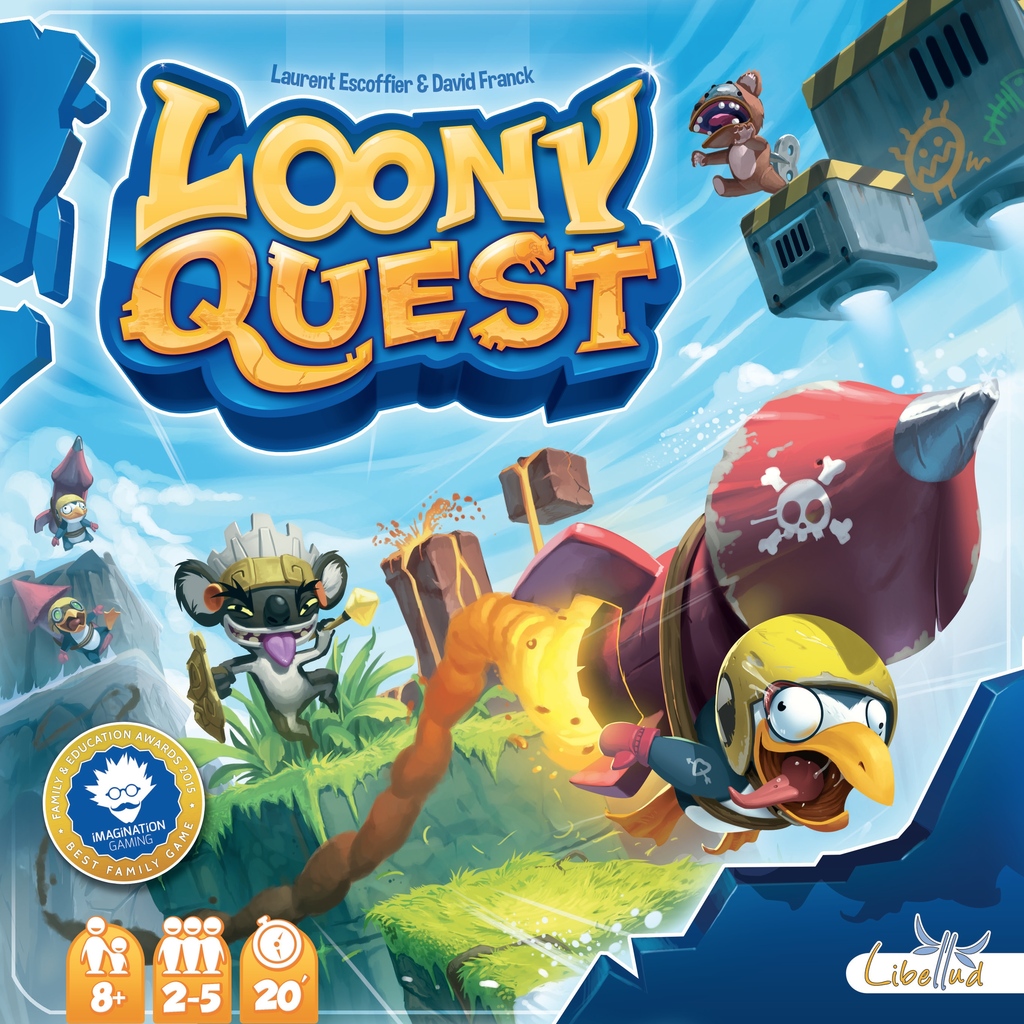 In the wonderful land of Arkadia, a very old king has no heir. He organizes a tournament to offer his throne to the bravest adventurer of the kingdom. Up to five finalists will wander seven worlds full of surprises...
In the drawing game Loony Quest, players study challenging level cards, then try to replicate the outline to meet targets and avoid obstacles on their tracing sheets. Once finished, players place their sheets on top of the level card to see whether the drawings line up with the targets they meant to hit — or avoid. Largely inspired by video games, Loony Quest players discover various worlds, play with 3D and 2D levels, run into loony monsters — Loonies — and big bosses, trigger special stages, collect bonuses, use penalties on opponents, and gather as many Xperience points as possible to win.
Loony Quest features the same basic gameplay as in Doodle Quest, but has been developed differently by the publisher.