Downton Abbey, an accident, 300 games, 800 spiders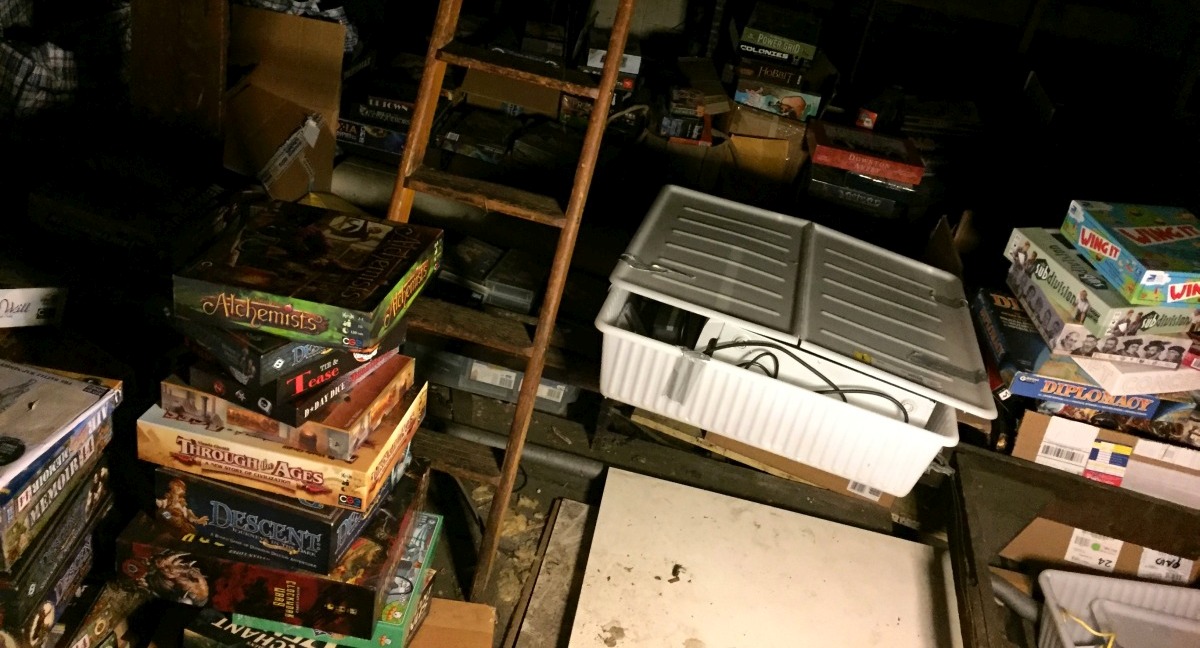 Quinns
: Ladies and gentlemen, roll up! It's time for a new series where we take a look a team SU&SD's board game collections. Come and see! Be amazed. Be aghast. Be envious. Comment with thought-provoking assertions like "why do you have that game it is bad".
You guys will have seen my collection in the background of loads of SU&SD videos, but I don't think you've seen the work that goes into it. Come with me today as I perform... a CULL.
the ballad of the sweet warlord and Hitler's forgotten shoes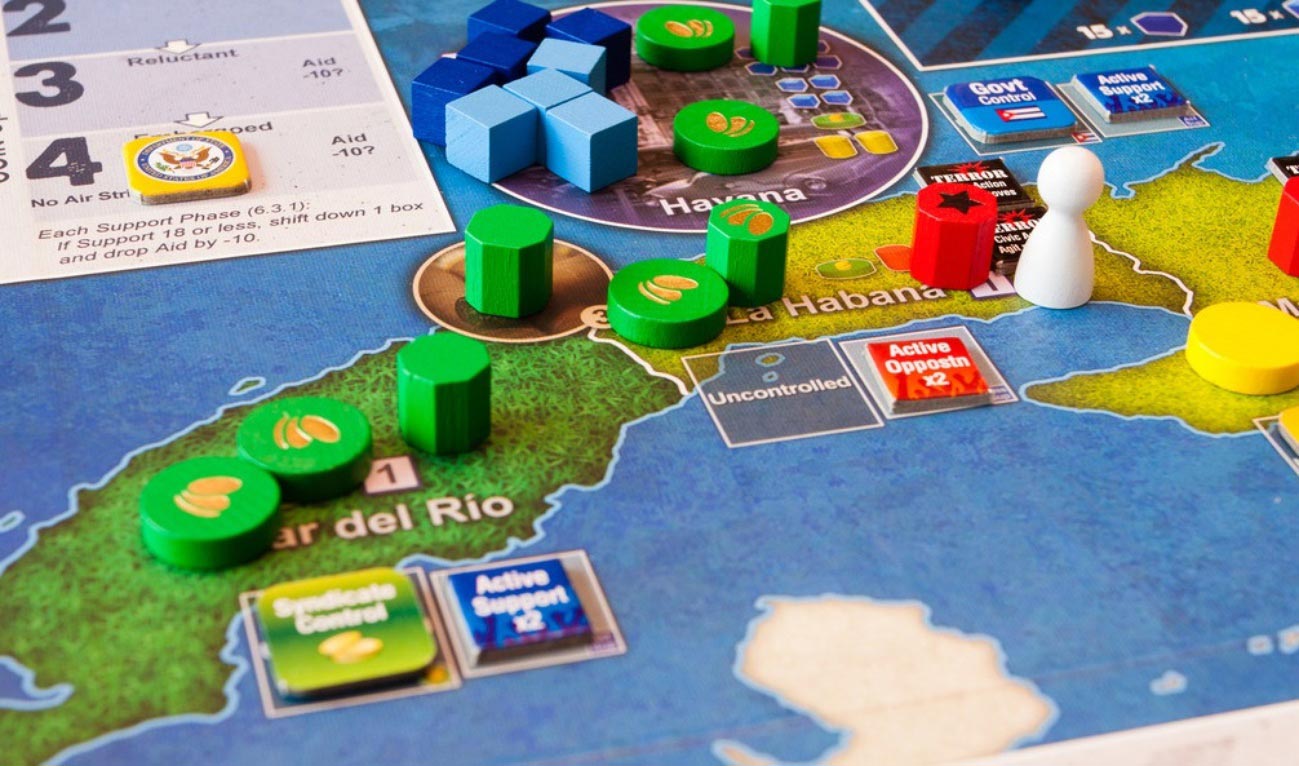 Thrower
: Do you find numbers scary? Do you dread the pointy 1, the razor-sharp 7, the misery of an unsolved sum? If you do, you've probably realised that most board games are just fearsome equations wearing friendly grins.
Designers, however, understand this, and more. They welcome it, glory in it, roll in it like pigs in mathematical mud. Because it's what they use to build the foundations of something fun, yet something real.
Take Volko Ruhnke, designer of contemporary wargames Labyrinth and the Counter-Insurgency (or COIN) series. "Most board games and video games that are about something are models," he told me. "Trading games, railroad building games, shooting games, strategic war games. They all communicate the game designers' model of certain aspects of human affairs."
Daniel Cheney, Dick Crag, racism, eyeliner, public service announcements
Quinns
:
Also
in celebration of our 2nd anniversary, we've done something a bit different. And hopefully, a bit useful.
It's a short video about board gaming that's not for you, but any friends, family or colleagues who don't yet know about your hobby. A glimmering, electric antidote, if you will, for anyone who hears "Board games" and thinks "Monopoly". There aren't any swears at all, and only a smidge of dressing up, so please:
Share away. Let's tell the world about this glorious hobby of ours.
Happy anniversary, everybody. We love you.
-- Team SU&SD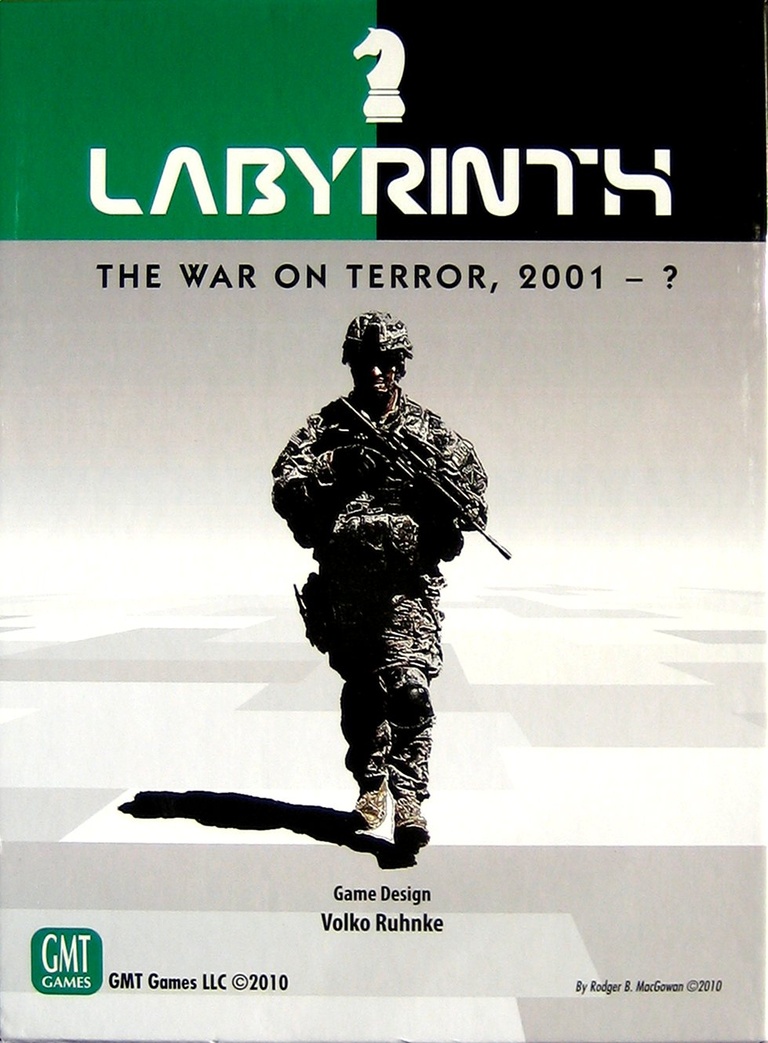 2001: The "American Century" had closed with a single Cold War superpower standing and a pause in conflict that some at the time dubbed "The End of History". It wasn't.
Labyrinth takes 1 or 2 players inside the Islamist jihad and the global war on terror. With broad scope, ease of play, and a never-ending variety of event combinations similar to GMT's highly popular Twilight Struggle, Labyrinth portrays not only the US efforts to counter extremists' use of terrorist tactics but the wider ideological struggle — guerrilla warfare, regime change, democratization, and much more.
From the award-winning designer of Wilderness War and later Andean Abyss, Cuba Libre, and A Distant Plain, Labyrinth combines an emphasis on game play with multifaceted simulation spanning recent history and near future. In the 2-player game, one player takes the role of jihadists seeking to exploit world events and Islamic donations to spread fundamentalist rule over the Muslim world. The other player as the United States must neutralize terrorist cells while encouraging Muslim democratic reform to cut off extremism at its roots. With the game's solitaire system, a single player as the US takes on ascending levels of challenge in defeating al-Qaeda and its allies.
The jihadists must operate in a hostile environment — staying below the authorities' radar while plotting terrorist attacks and building for the Muslim revolution. Will Iran's Shia mullahs help or hinder the Sunni jihadists? Will the gradual spread of Islamist rule bring final victory — or will it be a sudden strike at the United States with an Islamic weapon of mass destruction?
The United States has the full weight of its military force and diplomacy at the ready — but it can't be everywhere: will technological and material superiority be enough? US forces can invade and topple Islamist regimes, but how will the Muslim "street" react? And if quagmire results, how will the US find its way out?
Labyrinth features distinct operational options for each side that capture the asymmetrical nature of the conflict, while the event cards that drive its action pose a maze of political, religious, military, and economic issues. In the parallel wars of bombs and ideas, coordinated international effort is key — but terrorist opportunities to disrupt Western unity are many. The Towers have fallen, but the global struggle has only just begun.
"Let's roll!"
podcast, dropsy, arachnids, mammals
Paul: Yep, that's right, your eyes do not deceive you and nor do your ears. Shut Up & Sit Down is back and tightly, trimly encoded into a 64kbps podcast, streamlined for your pleasure. Just like your lunch break, it's almost but not quite an hour long, far too fattening and ultimately nothing more than the briefest respite from the black and tentacled horrors of reality.
In this second podcast, between sips of tea, we talk about two particularly wicked games that we hold nothing but hatred for. That's right, hatred! Can you guess which they are?