unless i'm drunk or poisoned, you're the baron and he's the washerwoman
Matt, Quinns, Paul and Pip gather beneath a stormy sky to discuss games of WIT and CHANCE. Dare you ENTER their CEREBRAL LABYRINTH?
The challenges ahead include Shadows: Amsterdam, The Shipwreck Arcana, Cryptid (a bit), Kung Fu Zoo, Illusion, Wavelength (coming to Kickstarter soon), High Tea Assassin from The Edible Games Cookbook, and finally, their game of the show, Blood on the Clocktower.
What awaits you at the centre of their fortress of the mind? That would be telling... but suffice to say, Matt is in possession of a package that he's wanted to give away for quite some time.
This podcast is also available as a video!
pester a picnic, dice urologists, Boarbatusk I choose you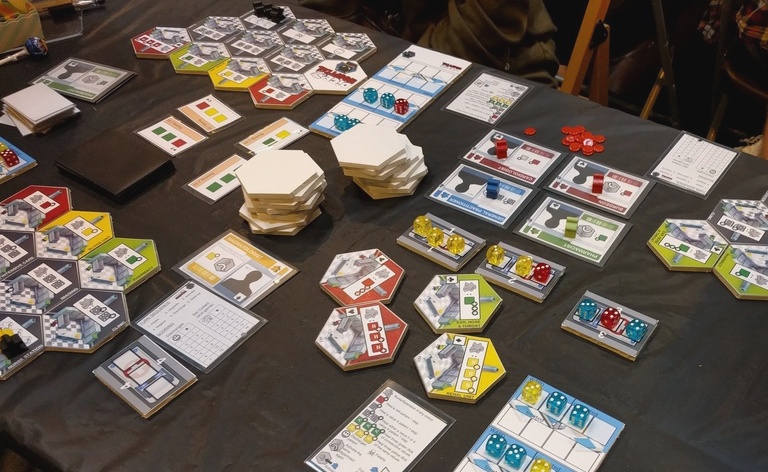 Paul
: Drop the sandbags, the Games News dirigible is aloft! Carried on cool currents and buoyed by the balmiest of gasses (their exact composition a closely-guarded secret), it carries up above the clouds to where the spriteliest gaming news flies, soaring across a sapphire sky. Are you ready for a spectacular trip, a voyage like no other, where we glimpse… oh! Look, it's
Dice Hospital
! How wondrous!
Wait what? The dice are sick, you say?! THIS IS A DISASTER.