Star Munchkin: Hidernament Hothpek of Bazaday, Blood Bout!, Puzzle Spoin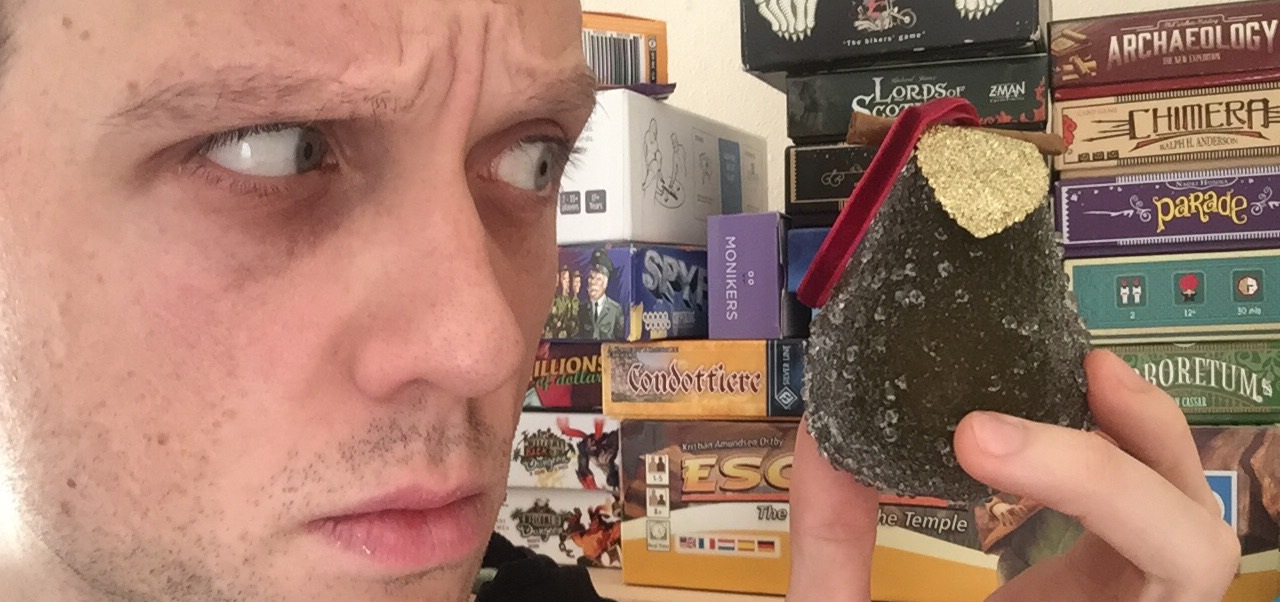 Paul
: Good morning, Quintin!
Quinns: Good morning, Paul. How are you on this brisk winter's morning?
Paul: I am so refreshed and wholesome.
Quinns: I slept curled up, and a draft in my bedroom froze me into a parenthesis.
Paul: What does that look like?
Quinns: )
But nevermind my failing body. Paul, voting has begun for the annual Pearple's Choice awards on the SU&SD forum! Everybody reading this should go and vote for their games of 2017, and we'll be discussing the results on our year-end podcast. Vote now to replace disappointment with frustration! Isn't democracy fun!
a police raid on heaven, quintin's sassy grapefruit, a sex mask, falsified speed chess
You guys love podcasts! We
literally
know how to do them! With episode #55 of the SU&SD podcast we're committing to getting these bad babies out twice a month. If you like what you hear please do share it among your friends!
So what's in this one? Ooh, only Quinns discussing the electrifying yet accessible escape rooms of Unlock! (which has a free demo available online), the insanity of Magic Maze (which also has a free print-n-play version) and the challenging slumbers of When I Dream, while Paul outlines his pathetic enjoyment of Kingdomino and his struggling TV station in The Networks.
We close with Quinns talking about Snakes & Ladders after discovering an astonishing article on its history, and finish with a Christian folk game that leaves the pair even more speechless than usual. Let's just say that teenagers should never be given power, but especially not iron age judicial power. Enjoy, everybody!