Downton Abbey, an accident, 300 games, 800 spiders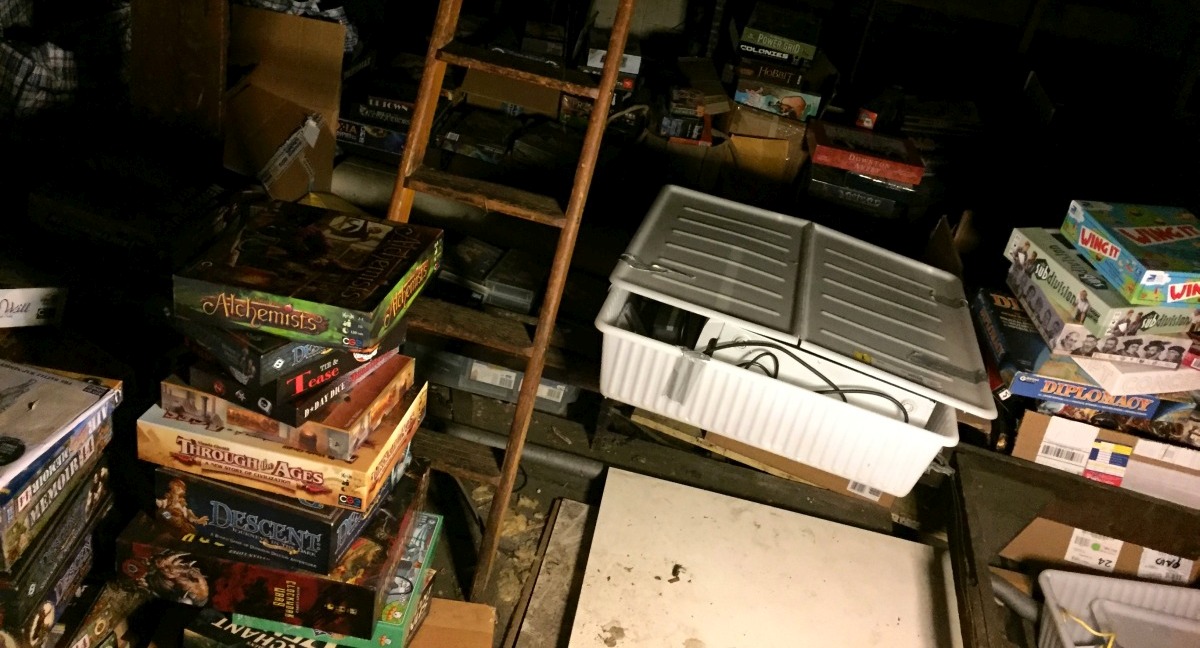 Quinns
: Ladies and gentlemen, roll up! It's time for a new series where we take a look a team SU&SD's board game collections. Come and see! Be amazed. Be aghast. Be envious. Comment with thought-provoking assertions like "why do you have that game it is bad".
You guys will have seen my collection in the background of loads of SU&SD videos, but I don't think you've seen the work that goes into it. Come with me today as I perform... a CULL.
quinns still wishes he was a wizard, also dogs, honest it's a bat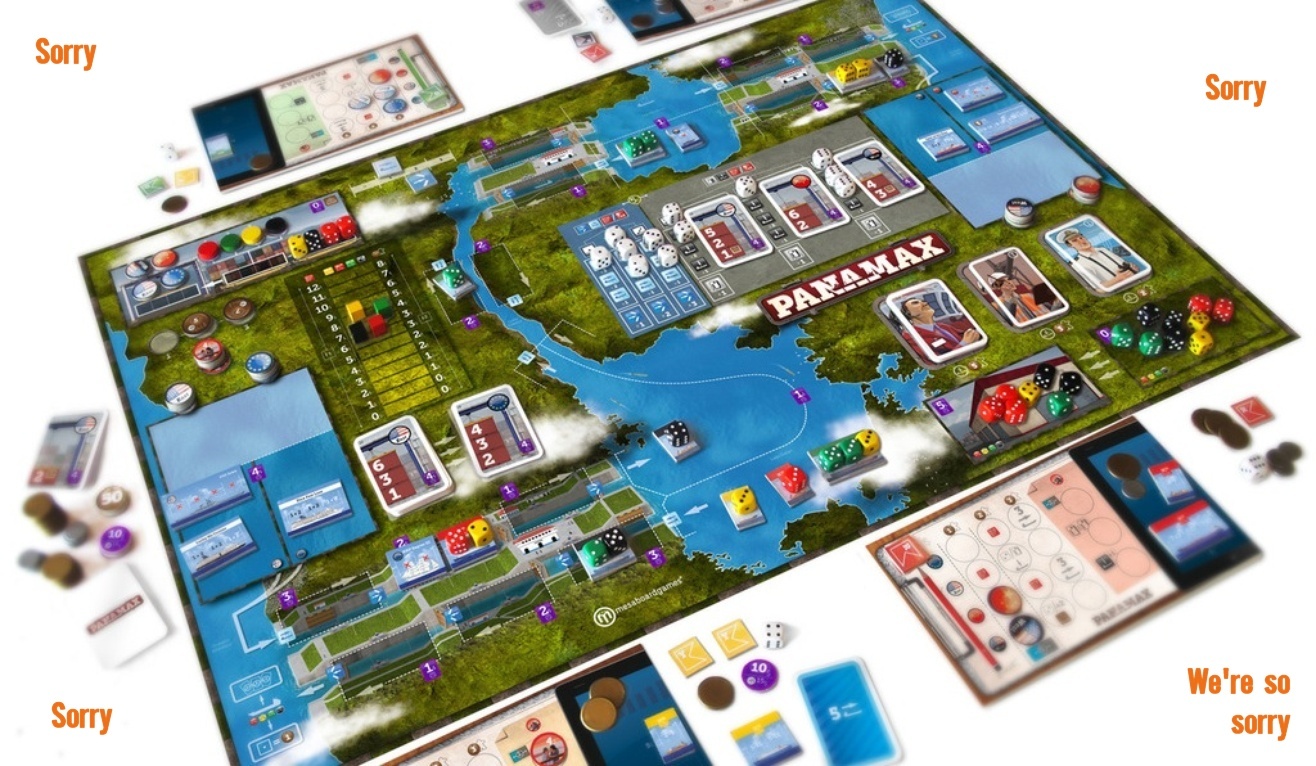 Paul
: Aha! Did you think we were done? Did you think it was all over? The sad truth is that, in assembling our gigantic Top 50 list, so many games don't quite make the cut. We shift them up and down. We debate their inclusion. We resign ourselves to seeing favourites fail to break the Top 50 by the tiniest of margins. That's how it is, though. You stick in a Codenames and the whole list shifts. Someone has to be number 51.
All the games that follow are good games. We don't want you think we've lost our love for them because they weren't featured last week. These are our Honourable Mentions.
oh god, honourable mentions, the alien gurgey, quash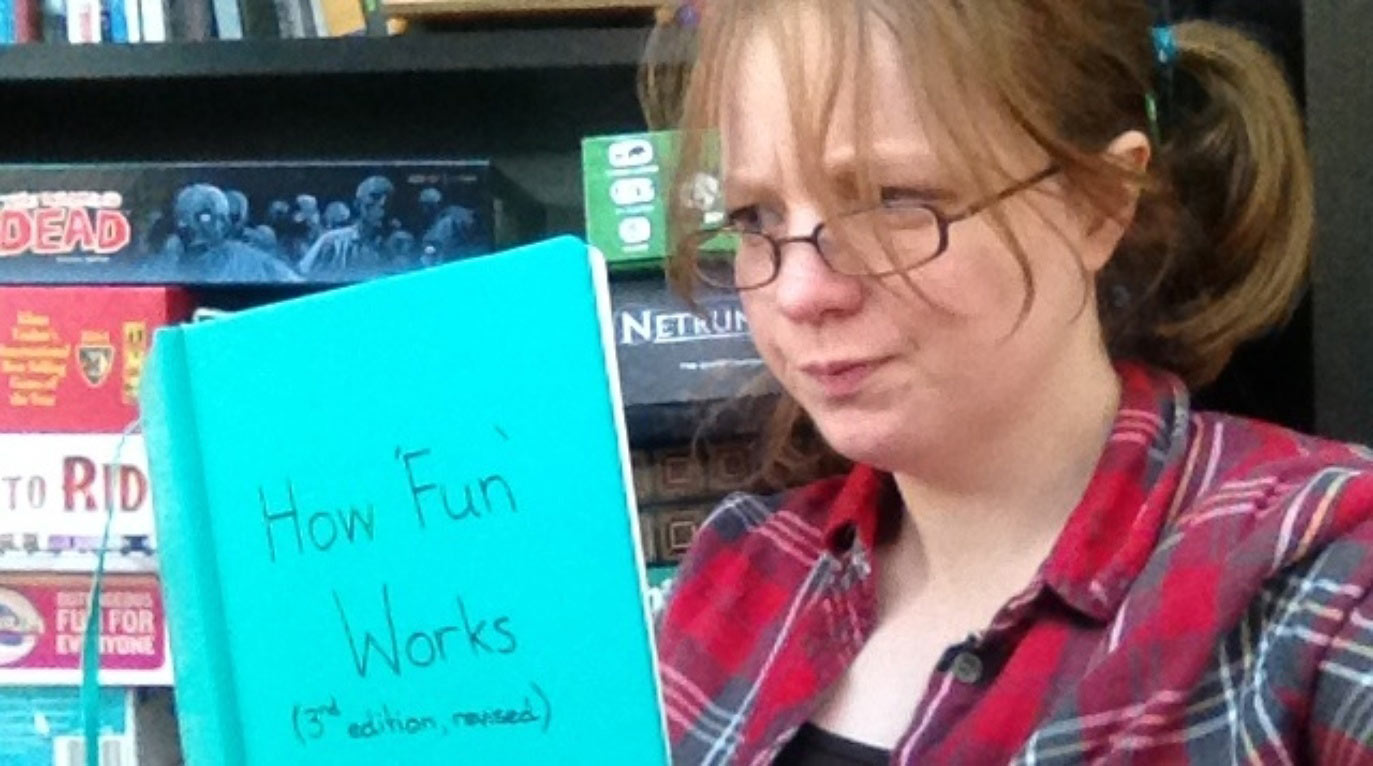 Quinns
: Here we go.
Warning: Contains opinions.
steer a shark, freeze to death, certain dads, don't build snowmen with paul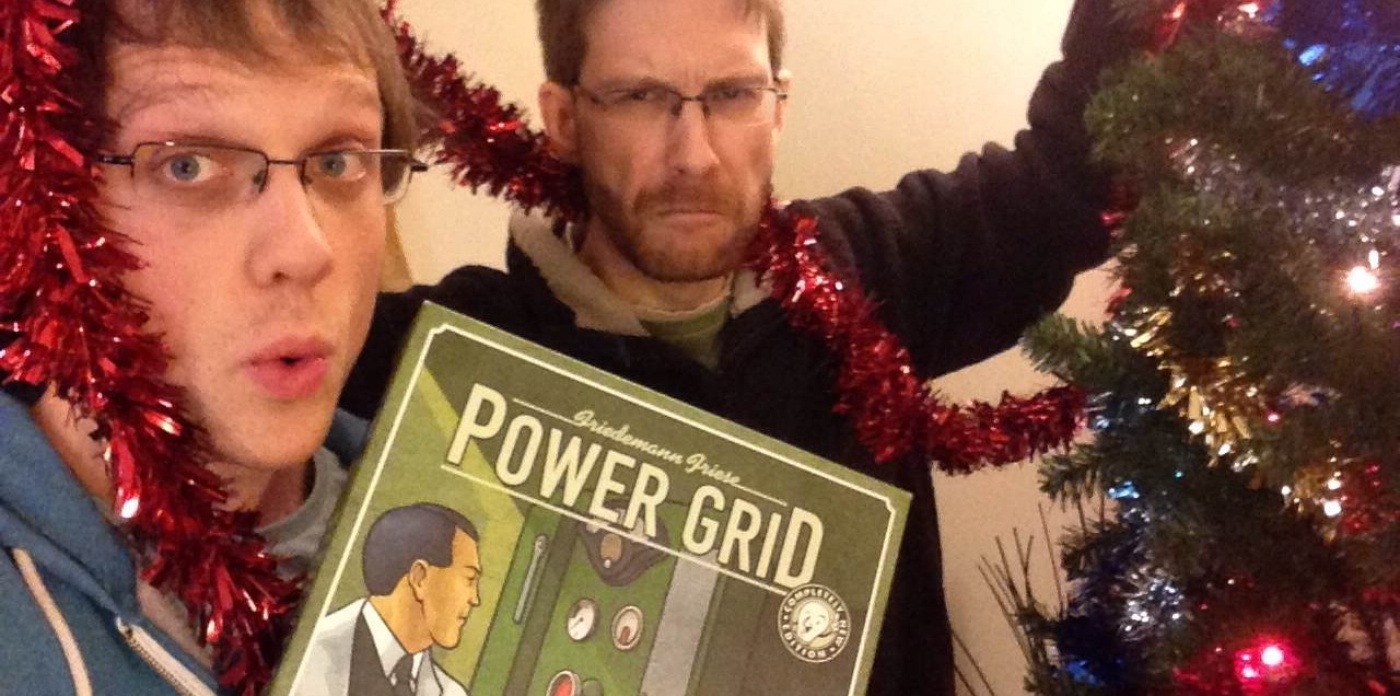 Paul
: Like a snowman at the door, having a wank through your letterbox, Christmas is coming fast. Everyone and their dog is going to be asking for board games and hoping to unwrap something special but, but not everything that you ask for is going to be
suited to families
.
Does your brother want to play Twilight Imperium for eight hours? Does your dad understand how the Ambush card works in Memoir '44? Will your mum flip the table again if she loses another game of Space Hulk?
Here, then, are Shut Up & Sit Down's recommendations for games your family can play at Christmas. These are all games with rules you can learn in just a few minutes, and won't keep you returning to the manual. Some are simple, some are smart, some are physical and some are outright dangerous. But they're all terribly, terribly good fun.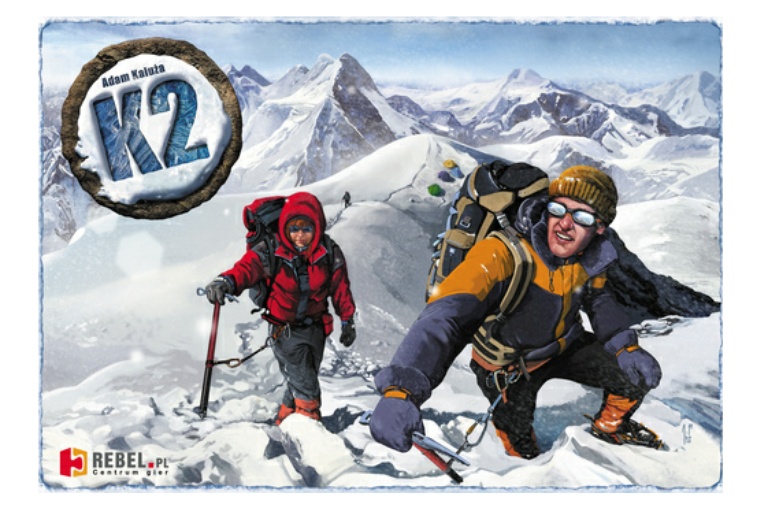 K2 is a board game in which each player controls a team of two mountaineers. Their objective, to reach to the summit of K2 and return before anyone else... and without the mountain killing them. Every player uses an identical deck of cards to move their climbers or to acclimatize them to the cold. It's a deadly mountain and staying alive is not going to be easy.
Daniel Cheney, Dick Crag, racism, eyeliner, public service announcements
Quinns
:
Also
in celebration of our 2nd anniversary, we've done something a bit different. And hopefully, a bit useful.
It's a short video about board gaming that's not for you, but any friends, family or colleagues who don't yet know about your hobby. A glimmering, electric antidote, if you will, for anyone who hears "Board games" and thinks "Monopoly". There aren't any swears at all, and only a smidge of dressing up, so please:
Share away. Let's tell the world about this glorious hobby of ours.
Happy anniversary, everybody. We love you.
-- Team SU&SD
The board game review show is back! And the boys are having trouble keeping cool about their new celebrity status. They're launching new features and reviewing games about… being better than everyone else? Oh, this won't end well.
YouTube not working? Try Vimeo!