wetting the bed, the furthest a dwarf has run, kidnapping a dragon
Everybody, please remain in your seats with your seatbelts securely fastened. We're expecting some turbulence.
Some turbulent discussions of board games, that is!
In this one and only 74th episode of the SU&SD podcast, Matt and Quinns discuss their weird wooden mates in the Journeyman expansion for Isle of Skye. They chat about stabbing nightmares with pencils in Stuffed Fables, which might be best described as "Toy Story directed by Tim Burton". There's a discussion of the grand game of War of the Ring (second edition), and the real-life backache it gave Quinns. Finally, the two offer their smokin' hot first impressions of Rising Sun, a beautiful game about Japan (but not) where you fight wars (but you don't) and negotiate alliances (but not really).
Enjoy, everybody!
New podcast feeds (if you're missing episodes 71, 72, 73 and 74 try these):
things we want from the second expansion:, bairns, potato cakes, teacakes, limmy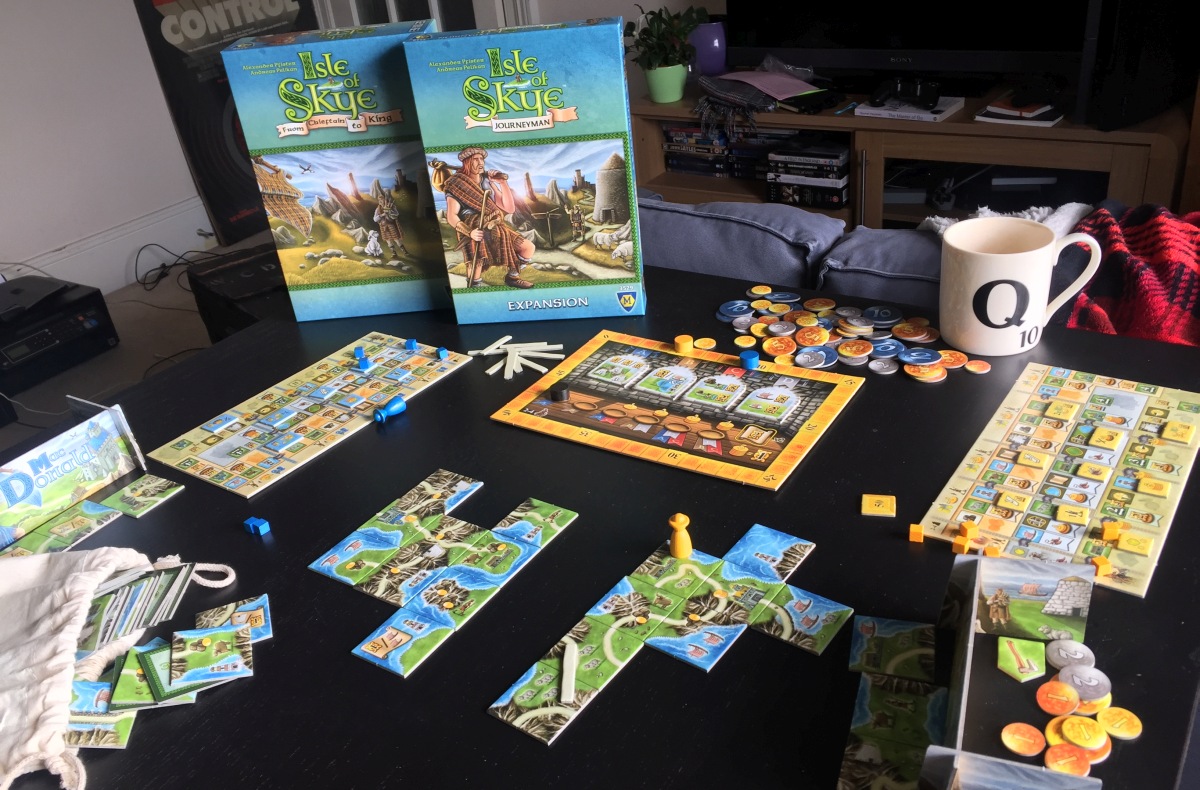 Quinns
: Two years on from
Paul's bucolic Isle of Skye review
(ft. his family cookie recipe), Matt and I have finally taken a stroll through this game's wonky Scottish islands. And you know what? We're both as charmed as Paul was. Isle of Skye is a sweet, rich game of buying and selling squares of land like so much dense shortbread, and I'd recommend it to anybody.
As this site's #1 expansion fan, I'm thrilled to say that today we're looking at Isle of Skye's first expansion! It's Isle of Skye: Journeyman. With it, no longer are you just mapping an island. Journeyman adds a wooden "best mate" who waddles around your island, diligently studying everything from cows to ponds.
But the first thing to say is that this expansion changes the tenor of the experience faster than a fart at a funeral.