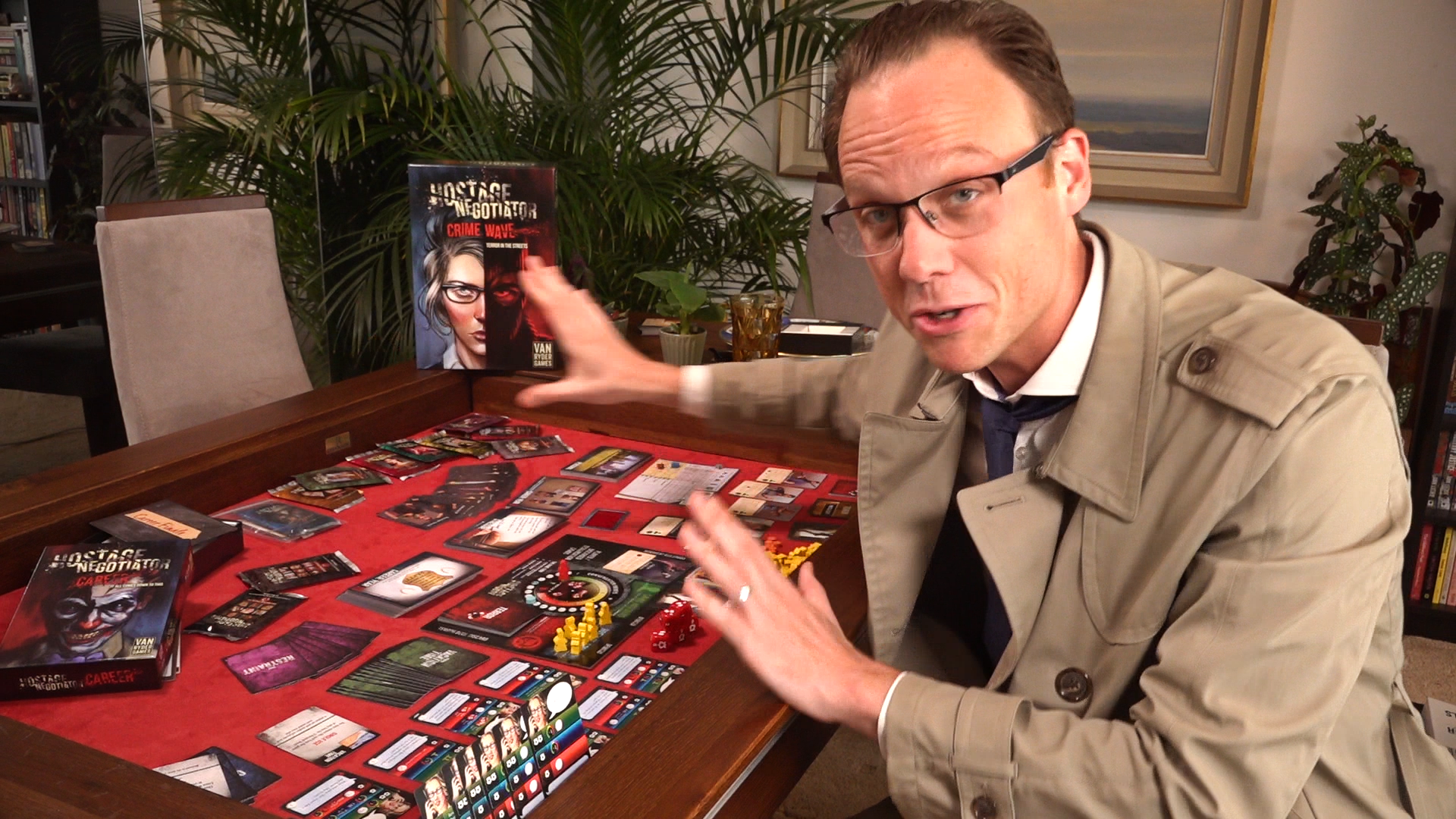 This month Quinns was afraid to restart his regular board game nights until he'd been double-vaccinated, so not for the first time this year, he broke out a solo game. Hostage Negotiator by Van Ryder Games. And OH BABY! What a FIND!
The base games of Hostage Negotiator and Hostage Negotiator: Crime Wave are plenty of fun, but it's Hostage Negotiator: Career that inspired this video.
Have you ever wanted to star in your own questionable series of airport novels? Then this is the game for you.
Read More