beautiful cows, wonky cows, space cows, branchlets
Slowly but surely, SU&SD is learning what makes a good
board game stream
. "Two and a half hours of Matt and Quinns playing a complicated resource management game" might
not
be the answer, but one thing's for certain: That's what we've uploaded to YouTube this week.
This video also documents Matt and Quinns playing the new expansion for the terrific Great Western Trail, Rails to the North, for the very first time. To be charitable, it's not what they expect. To be candid, they play the worst game of Great Western Trail of their adult lives.
Enjoy, everybody!
handcuffs, I'll die in time, and my opponents will die as well, a pound of saliva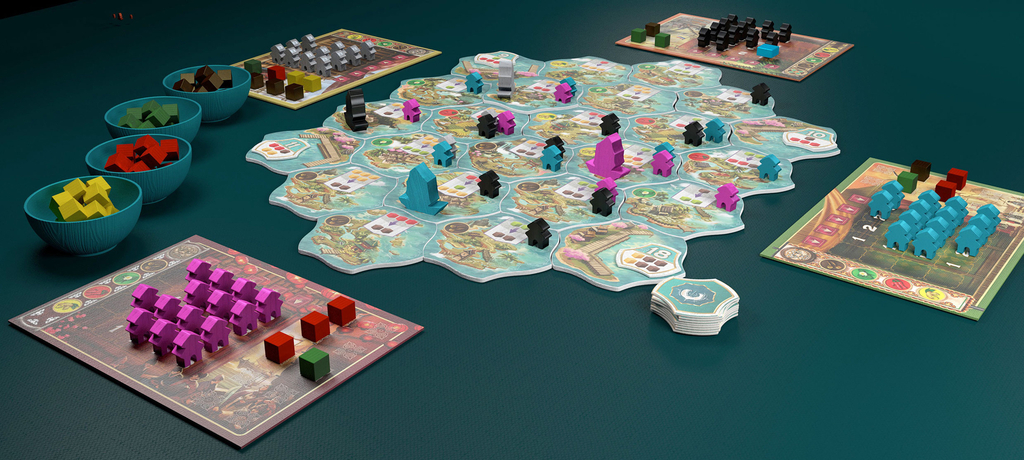 Paul
: I shake the champagne bottle, pop the cork and what comes bursting forth? February! February everywhere, gushing and bubbling in all directions. I don't know about you, but I have a distinctly
good feeling
about February as a games month.
Quinns: Is there anything finer than sharing a frosted glass of February with some good friends? And what a Games News it's brought us! With everything from Aztecs to political intrigue to some strange new version of Monopoly that I might actually play.
Paul: You're kidding.
Quinns: Drink up!