quinns is undone, matt is sleeping with tim schafer, paul has seen a dog
This week, Matt, Paul and Quinns reunited in a hotel! We didn't record them all crying with joy for five minutes straight, but we 
did
record them sitting down afterwards to discuss some board games.
First off, the team discuss stress-testing some of their favourite games from the last year at the 2018 Game Developer's Convention in San Francisco. Did Ethnos, Fog of Love, Azul or Barenpark buckle under pressure?
But wait, there's are new games too! Matt has thoughts on the as-yet unpublished Puzzlegami, Leigh joins the team to describe the as-yet unfinished Four Empires, and Paul provides some thoughts on Star Wars: Legion and Age of Steam.
Enjoy, everybody! And if you'd like to hear the team record a live podcast in person, we're recording two of 'em at the UK Games Expo in June. Come stop by!
New podcast feeds (if you're missing episodes 71 onwards, try these):
a terrier in a tarpit, keiko's bowels, bitch planet, escaping a octopus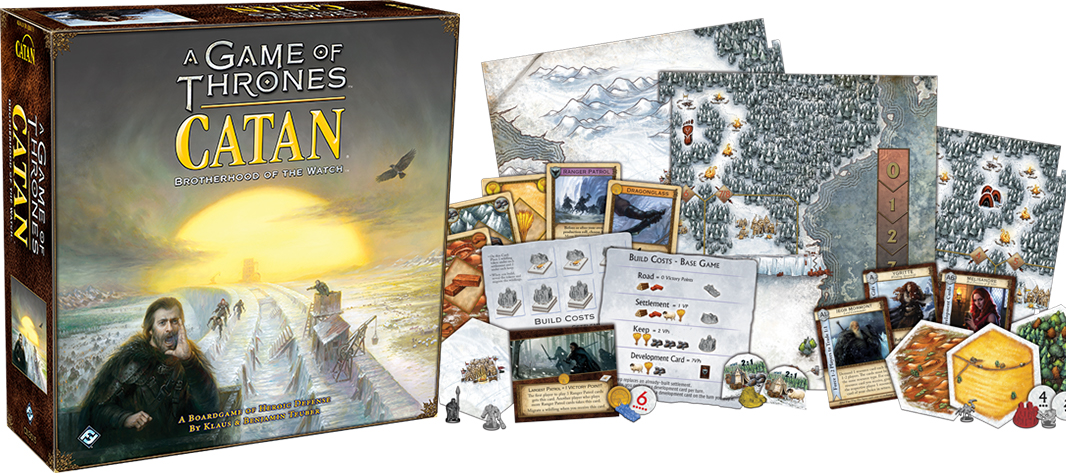 Quinns
: Paul have you had enough of game of thrones yet
Paul: The honest, complex and difficult answer to that question is both yes and no.
Quinns: Paul would you like another game of thrones board game
Paul: no
Quinns: Terrific because here comes A Game of Thrones Catan Brotherhood of the Watch!
Paul: I'm glad they picked a name that rolls off the tongue.
BOLD TRAVELLER! Dare you enter the land of
Ethnos
? There live creatures the likes of which you 
cannot imagine.
 Trolls! Orcs! And what's that, hiding over there in that bush? Why, it's a wizard, laying a 
wizard egg
. It is spring here, after all.
Alright, so the "land" of Ethnos is a bit rubbish. But this is a new game from Paolo Mori, who gifted us with Libertalia in 2013 and Dogs of War the year after that. Surely he has earned a moment of your time? Sit a while, traveller, and listen to Matt and Quinns rave about his latest design.