bloody oscar and his castle, a friendship, a pulse, a laugh, a fart, a flatline
It's here. Doctor Panic, the first co-op game to ever feature a whoopie cushion, or a hairnet, or a needle and thread, is now available in shops. Best of all, it's every bit as dumb as advertised!
There's never been a game that demanded SU&SD's attention more. Time for us to turn on the bright lights, disinfect our mouths and begin the delicate operation… of the review.
seductive witches, fake cyclists, our lego saviour, flaming phones, vats of slime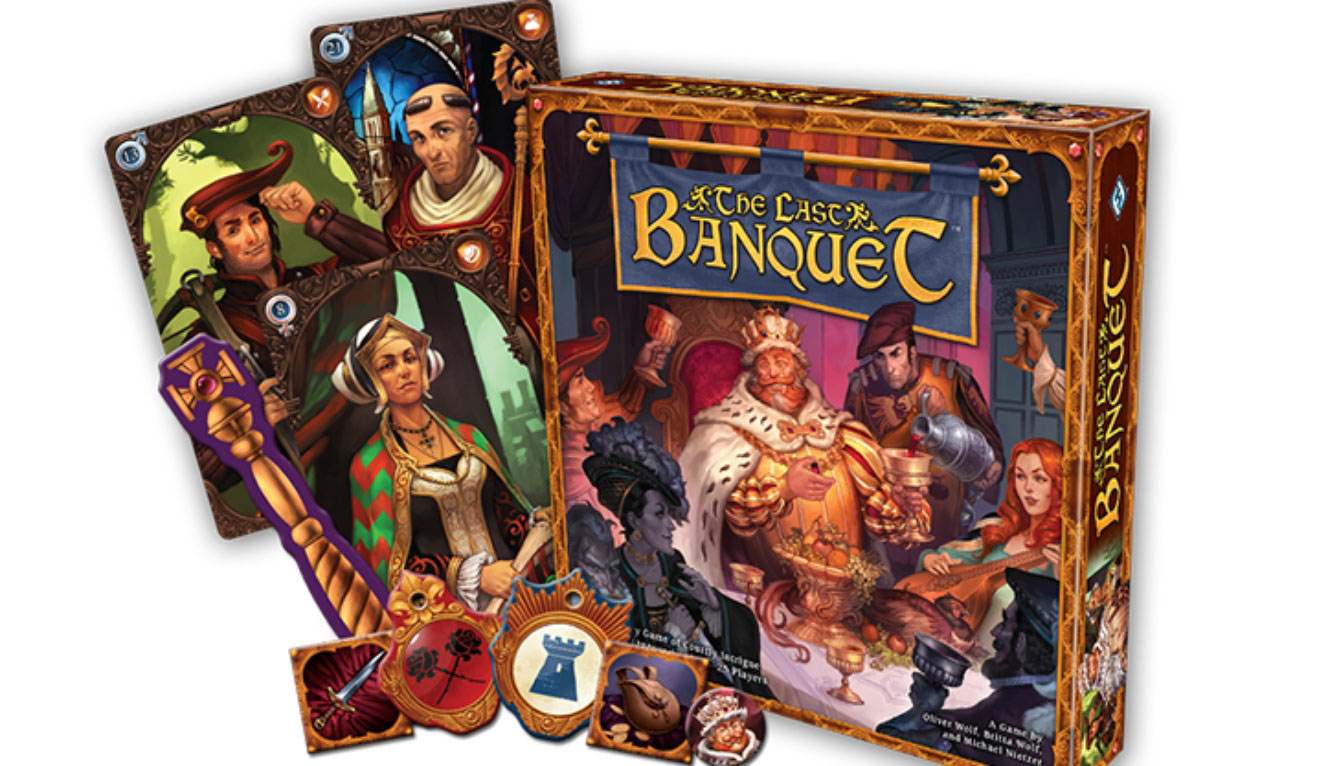 Quinns
: How
is
everybody? Are we all recovered from the biblical deluge that was
last week's news
? I saw one of you got a token right in the eye, so I hope this week will be a little more sedate *is passed piece of paper* OH COME ON
Alright, then! Let's get through this. Fantasy Flight has announced a new, English language edition of The Last Banquet (seen above). A feast of a game, The Last Banquet sits between 6 and 25 players, who (depending on their team and the scenario) will try and manipulate everybody's seating positions. Like a kind of... turn-based musical chairs, with added poison?