quinns at the oscars, paul in a gang, alien offices, rare husbands
We don't want to tell you how to live your life but you might want to put on a tie or a string of pearls or BOTH before listening to this 
very classy podcast.
The results of the inaugral Pearple's Choice Awards are in and noteworthy hosts Paul Dean and Quintin Smith discuss the games that won Best Expansion of 2016, Best Reprint and (of course) Best Game. They chat about some old classics they've played over the festive season, like City of Remnants and Galaxy Trucker. Finally, they want to tell you about a folk game that's come all the way from Peru.
2016 has been a spectacular year for board games and once again, next year looks even more exciting. This can't be sustainable. Or can it?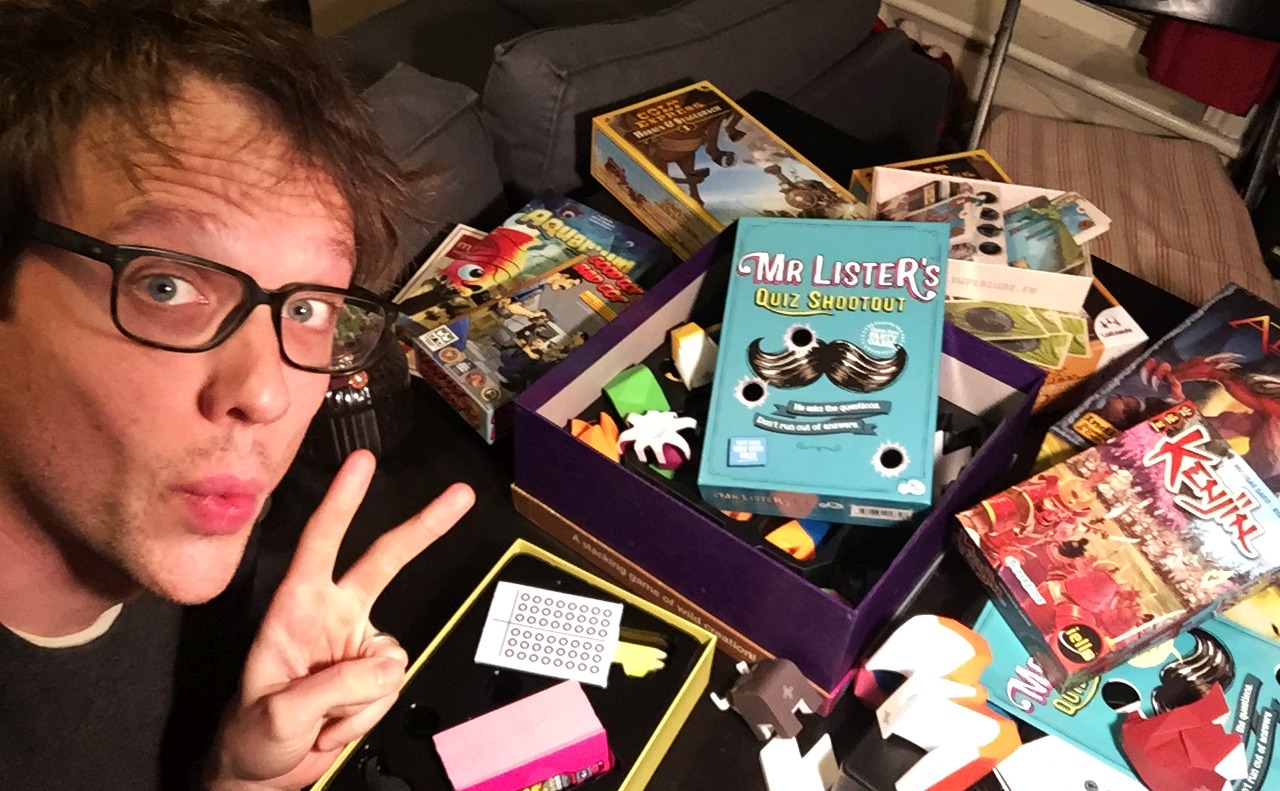 Quinns
: Ladies and gentlemen! Take a seat. Get comfy. Buy some ice-cream from the attendant I had sent to your place of work (yes, YOUR place of work, so keep an eye out for her). It's time for Quinns' Corner Awards '16.
In other words we're one year on from 2015's Corner Awards and I still haven't figured out a better solution for review copies than letting them pile up in the corner of my flat. I bet Tom Vasel doesn't have this problem. Not to worry! Once again I'm dispensing awards to all those games that didn't suit a full review, but were too weird to eject from the corner.
I've heard the rumours. "Quinns is getting too old to review seven games in one article! They already use CG for any scenes where he has to bend his knees."
To which I say: Ha! Watch and learn, kids.