hot ants, cool dogs, regal bats, and an average man
As our team continues playtesting and preparing for the first of the year's Big Reviews, here's a cheeky appetiser! While Quinns was on holiday this month he filmed a couple of lightweight reviews on his favourite travel games, starting with the ever-entertaining
Cockroach Poker
.
(Yes, we published an article about Cockroach Poker before, but in 2018 our written articles reach a fraction of the audience that our video reviews do. In other words, if a game's absolutely awesome then us writing about it is basically the worst thing that could happen to it, so going forward you can expect us to occasionally re-visit a classic game in video format.)
(And no, you're not wrong, Quinns mentions Galaxy Trucker in this video but forgot to film that bit of the script. His waterlogged English brain was probably struggling with all that sunshine.)
royale with cheats, hair eggs, lil' mandibles, the queen's duties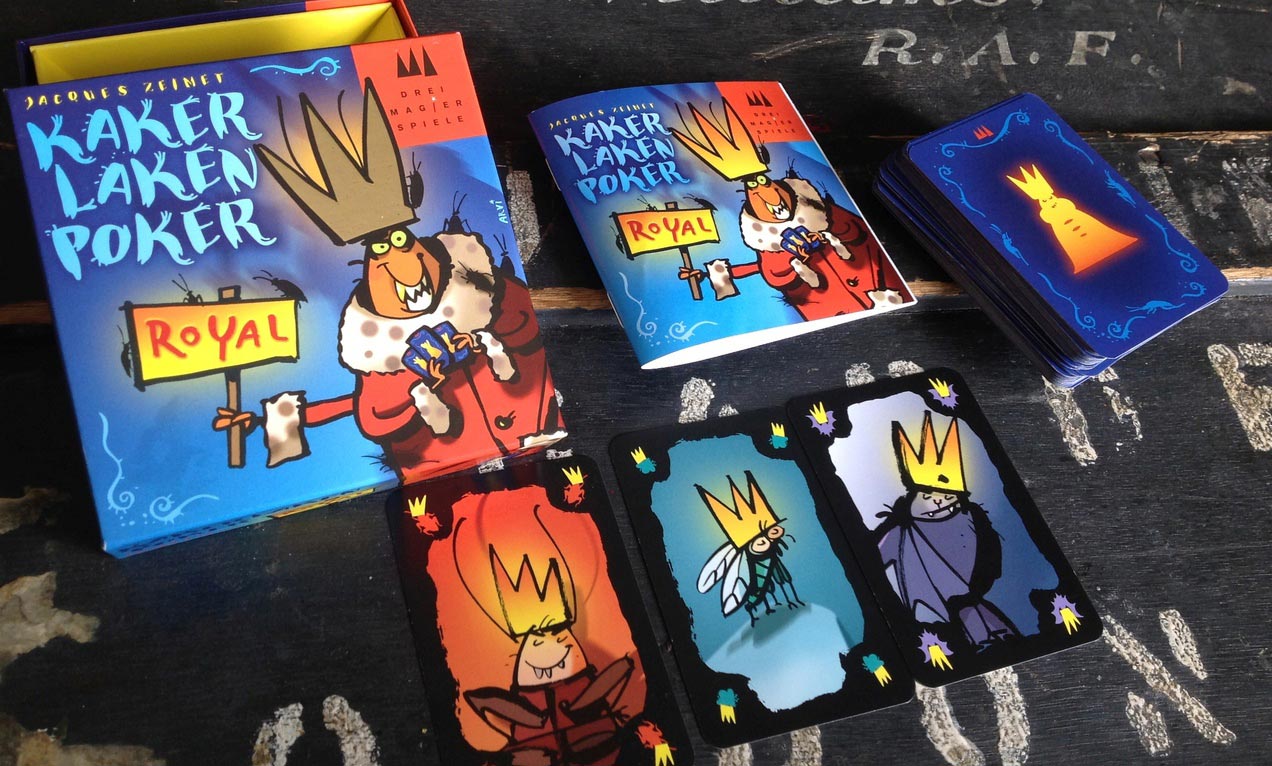 Quinns
: Catch Team SU&SD at our most tired and soul-blasted, when we're done walking the halls of a giant convention, and there's a single game we'll always still be able to play. It's
Skull
.
It's the arsenic-laced wafer thin mint of board gaming, and there's always room for its lies and laughter. The one thing more impressive than Asmodee daring to call Skull "the very quintessence of bluffing" is that actually, I don't think they're wrong.
Two months ago I was in a pub with a friend who I trust completely. "If you like Skull," he said, "Then write this down. 'Cockroach Poker'. Best £10 you'll ever spend."
Today I'm the proud owner of one "Cockroach Poker Royal", the en-complicated 2012 sequel to 2004's Cockroach Poker. And I'll tell you what! It's not just a great game of lying to your friends. It's a great game of lying with your friends.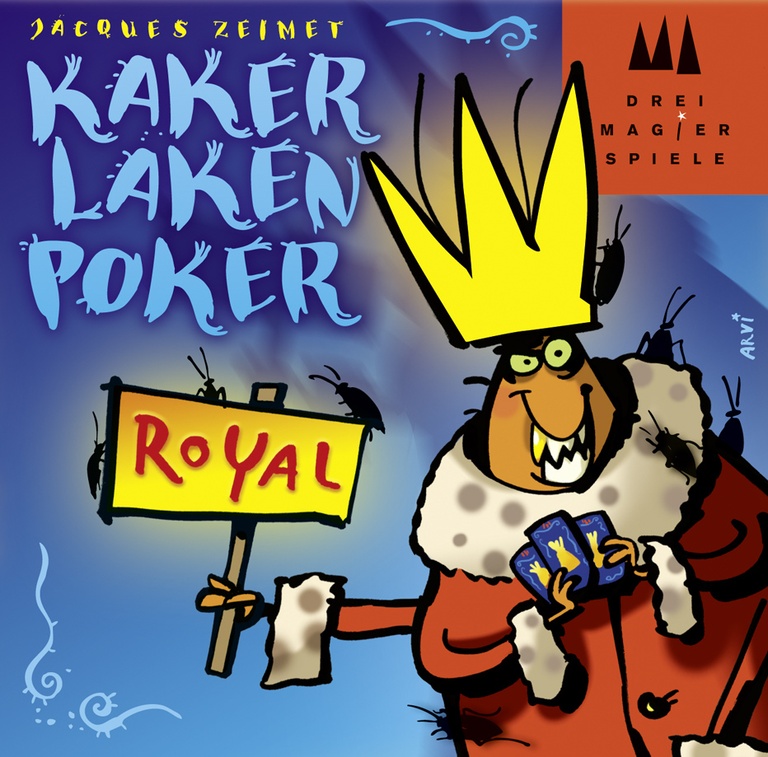 As in its parent game Kakerlakenpoker, Kakerlakenpoker Royal has nothing to do with poker – except that the game is all about bluffing, but with cards showing cockroaches, rats and stink bugs instead of queens, 10s and aces. To set up the game, shuffle the deck and deal the cards out to players. On a turn, a player takes one card from his hand, lays it face down on the table, slides it to a player of his choice, and declares a type of critter, e.g., "Stink bug". The player receiving the card either:
Accepts the card, says either "true" or "false", then reveals the card. If this player is wrong in her claim, she keeps the card on the table in front of her face up; if she is right, the player who gave her the card places it face up before him.
Or passes the card to another player, peeking at it first, then keeping it face-down and either saying the original type of critter or saying a new type. This new player again has the choice of accepting the card or passing it, unless the card has already been seen by all other players in which case the player must accept it and make a true/false claim.
The game ends when a player has no cards to pass on his turn or when a player has four cards of the same critter on the table in front of him. In either case, this player loses and everyone else wins.
To this, Kakerlakenpoker Royal adds new rules and new nasty "royal" critters to create more options for players during the game.