emergency holidays, invented furs, unicycle jousting
Quickly, man the battlements! The podcastle is under attack from deadly waves of
silence.
Secure the chat parapets, and brace the gates of opinion!
In episode 57 of our award-winning podcast Quinns offers thoughts on I'm the Boss!, the first Sid Sackson game that this site has ever covered, while Paul takes a look at the new edition of Citadels, the first game to ever appear on SU&SD. Quinns has also played an advance copy of the much-hyped Century: Spice Road, while Paul rounds off this week's Fresco review by talking about that game's expansions.
There's combat juggling in the folk game section and the boys chat about why Virgin Queen was Quinns' lowest point, but perhaps the biggest surprise comes during our mailbag segment. We've received a reader mail that's made us question our entire attitude towards not just box inlays, but board games in general. Listen in horror as one listener's expensive opinion spreads across the very fabric of SU&SD, like a spilled glass of wine.
Paul's Cool Zone, Nautical nudges, entombed with Carcassonne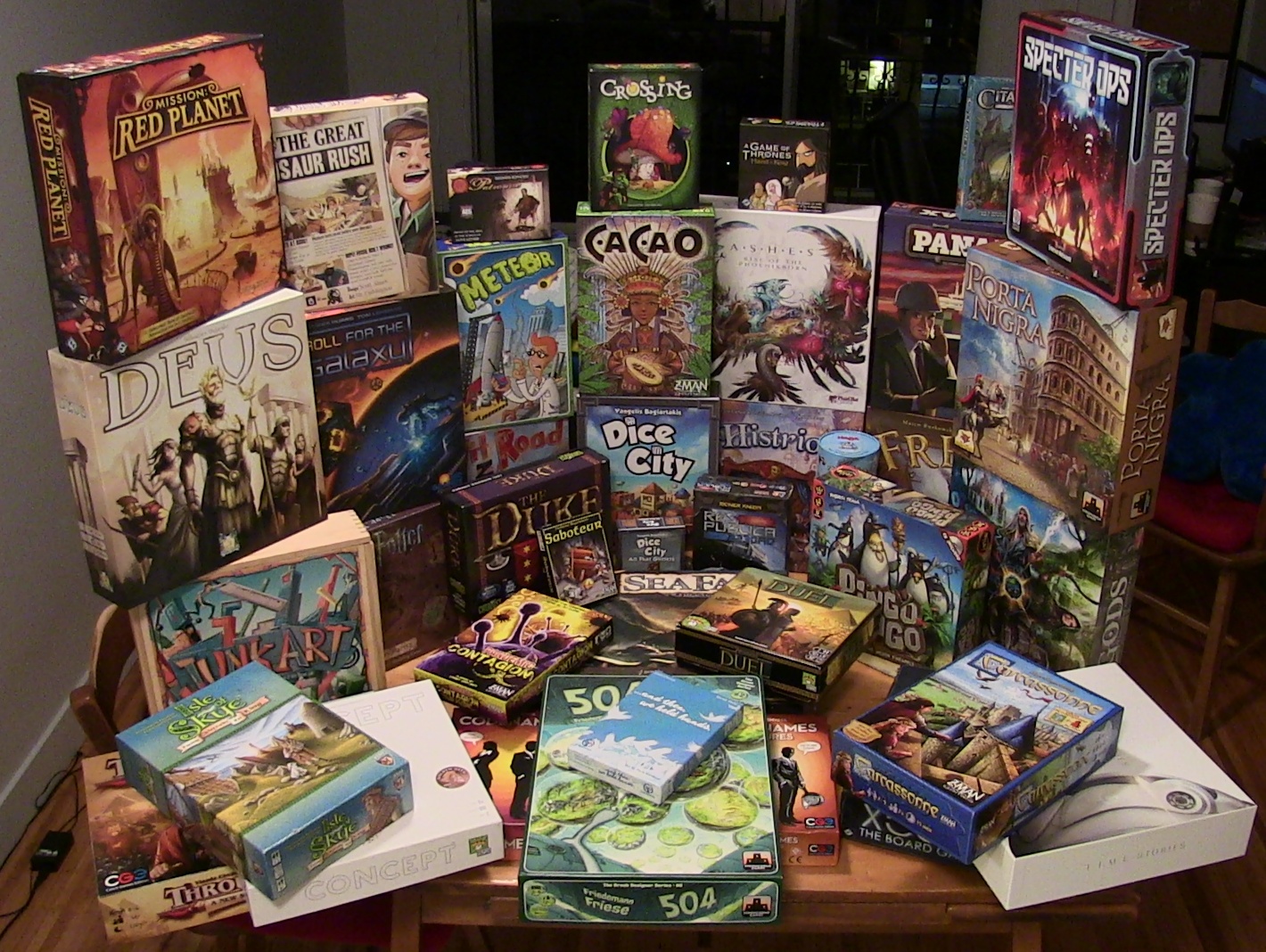 Paul: Welcome! Welcome to a very particular corner of my home. While apartment life in Vancouver doesn't afford me the sort of cavernous attic that we peeped into when Quinns talked about his game collection, I do have a very particular place where I keep mine, all safe and warm and pristine...
Downton Abbey, an accident, 300 games, 800 spiders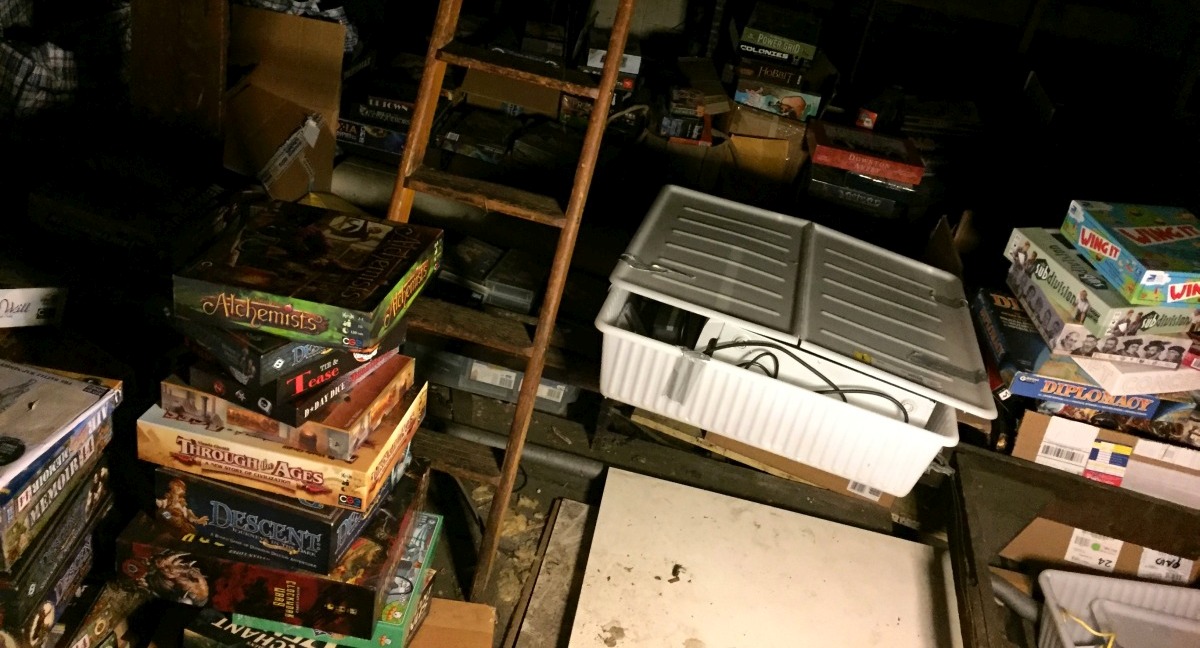 Quinns
: Ladies and gentlemen, roll up! It's time for a new series where we take a look a team SU&SD's board game collections. Come and see! Be amazed. Be aghast. Be envious. Comment with thought-provoking assertions like "why do you have that game it is bad".
You guys will have seen my collection in the background of loads of SU&SD videos, but I don't think you've seen the work that goes into it. Come with me today as I perform... a CULL.
lemony hummus, baffled meeples, revolving rooms, lying wires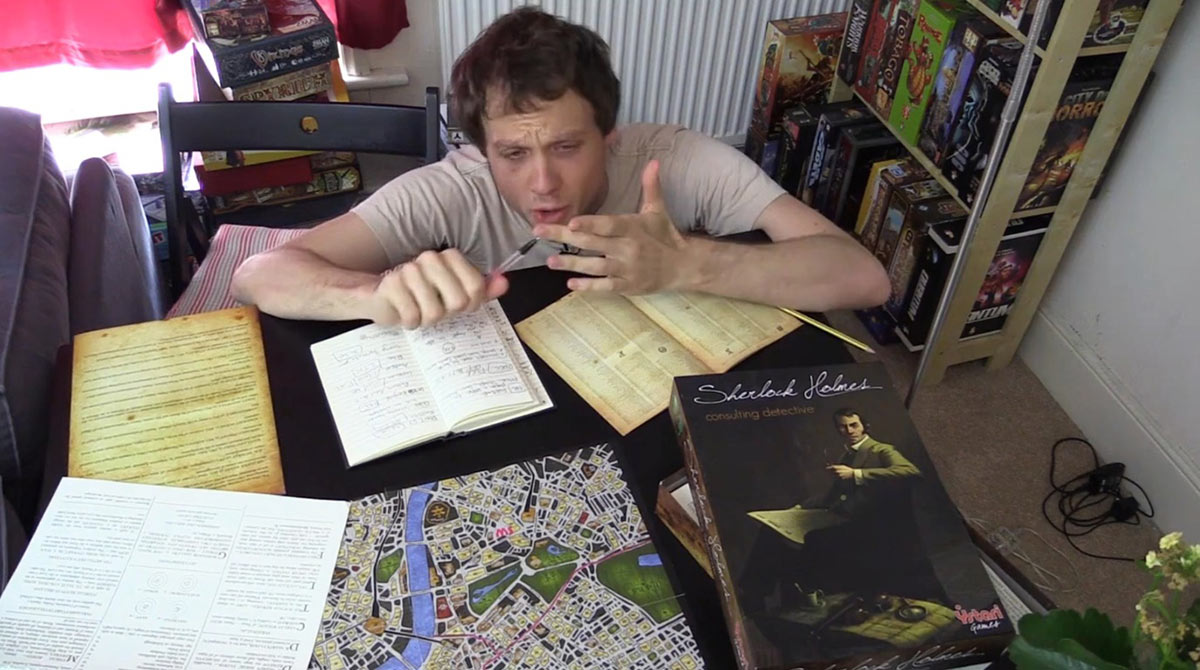 Quinns
: Paul, I've got great news!
Paul: Russia's pulling out of Ukraine?
Quinns: No, I... we got an email from a reader called Timothy Meyer. He says-
Paul: The Western Black Rhino is no longer extinct?
Quinns: STOP IT he heard from Ystari customer service that the legendary Consulting Detective expansions, previously available only in French, will be arriving in English in January 2016!
New cases are coming! Don't bury your copies of the phenomenal Sherlock Holmes game just yet.
Paul: I have taken a lot of medicine in a huge overreaction for what might be a very mild cold so let's do this how could this news possibly go wrong there was caffeine in those painkillers I am so up for this let's-
steer a shark, freeze to death, certain dads, don't build snowmen with paul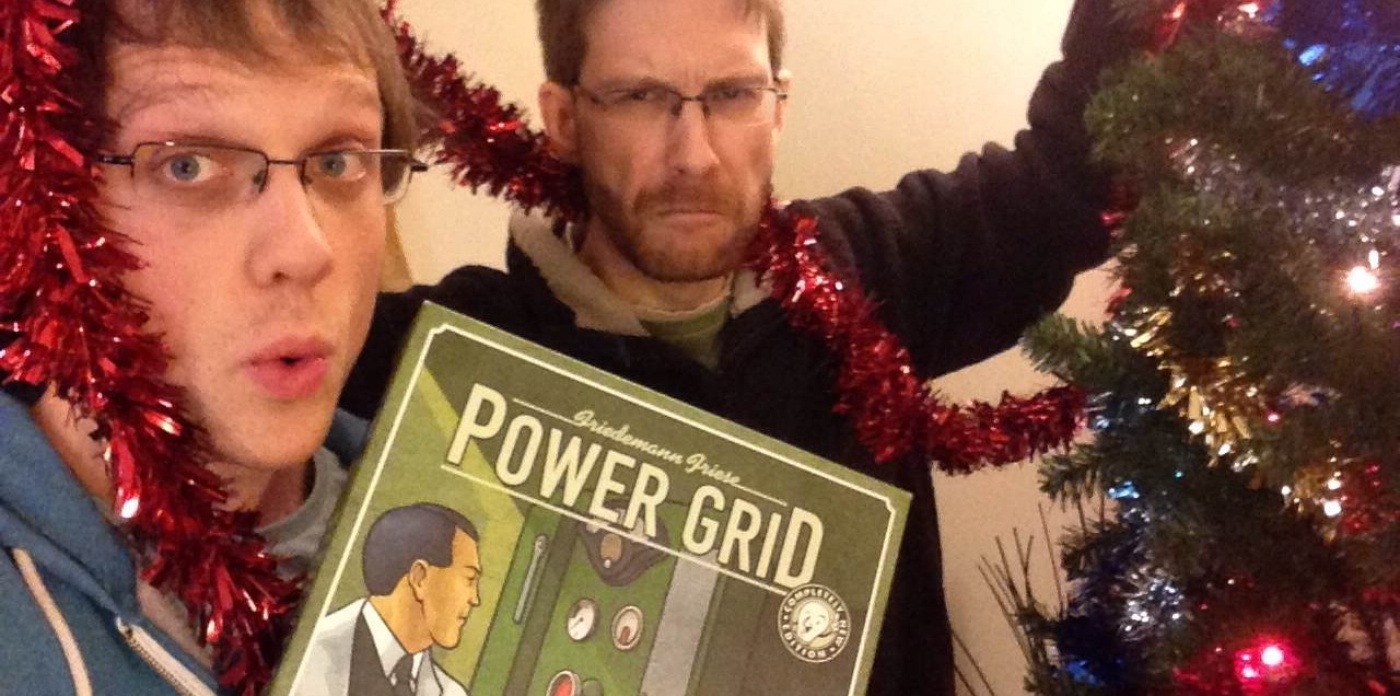 Paul
: Like a snowman at the door, having a wank through your letterbox, Christmas is coming fast. Everyone and their dog is going to be asking for board games and hoping to unwrap something special but, but not everything that you ask for is going to be
suited to families
.
Does your brother want to play Twilight Imperium for eight hours? Does your dad understand how the Ambush card works in Memoir '44? Will your mum flip the table again if she loses another game of Space Hulk?
Here, then, are Shut Up & Sit Down's recommendations for games your family can play at Christmas. These are all games with rules you can learn in just a few minutes, and won't keep you returning to the manual. Some are simple, some are smart, some are physical and some are outright dangerous. But they're all terribly, terribly good fun.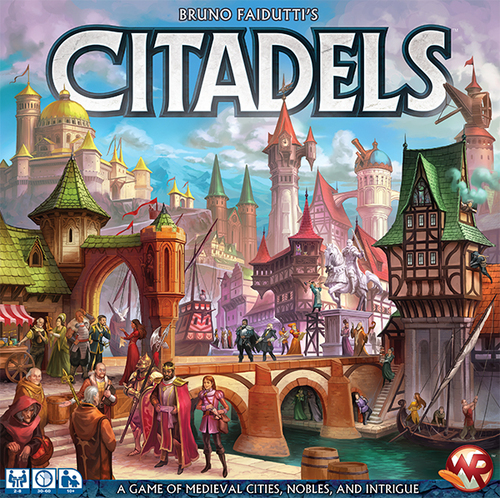 A medieval city destined for greatness, immense power and importance beckons you. There is only one problem: it isn't built yet. This vacuum presents the perfect opportunity for you. You must wisely spend your gold, bluff, intimidate and outmaneuver your rivals as you seek to build and control this new city.
Citadels is a game of nobles, intrigue, and cities for 2-8 players, playable in 20-60 minutes. The current printing of Citadels includes the Dark City expansion detailed elsewhere - look for the purple logo on your box lid if you're not sure if your copy includes the Dark City.
podcast, dropsy, arachnids, mammals
Paul: Yep, that's right, your eyes do not deceive you and nor do your ears. Shut Up & Sit Down is back and tightly, trimly encoded into a 64kbps podcast, streamlined for your pleasure. Just like your lunch break, it's almost but not quite an hour long, far too fattening and ultimately nothing more than the briefest respite from the black and tentacled horrors of reality.
In this second podcast, between sips of tea, we talk about two particularly wicked games that we hold nothing but hatred for. That's right, hatred! Can you guess which they are?
The first episode of the smash internet series Shut Up & Sit Down is bristling with the very best in board games.
In their debut, The Boys review Citadels and Memoir '44, give playing tips for Ghost Stories and meet some ducks. Lots and lots of ducks.
If you're new to board and card gaming, or just sick of Monopoly, then man, do we have some surprises for you.
(EDIT: We apologise about the ducks thing. We realise they're mostly not ducks.)
YouTube not working? Try Vimeo!