pulling a wild one, bellied laughs, tongue springs, hot team quillian and deen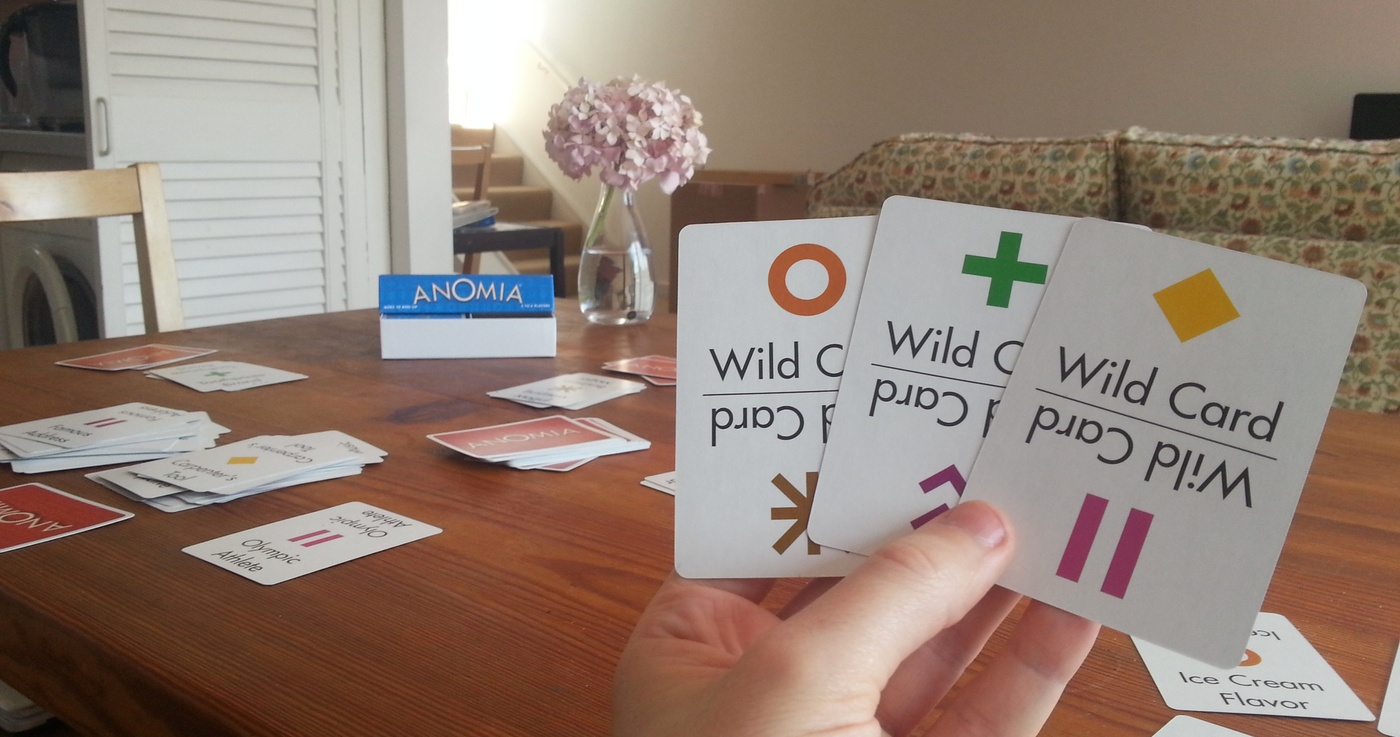 Brendan
: Oh man, since Paul and Quinns left at the end of
the sci-fi special
I have nobody to play board games with. Hey, Supercomputer, do you want to play
Anomia
with me? It's a quick-fire party game about blurting out words under pressure and beating your friends to the punch. You'll like it!
Supercomputer: Anomia. Latin origin. Meaning "without name". Would you like me to run a simulation of the universe without names, nouns, pronouns, designa—
Brendan: No! I mean, no Supercomputer, but thank you. I just want to play this simple card game with someone. I'm sad that my friends left. You remember what we talked about? Sad? It's an emotion.
Supercomputer: Runtime error. Do you mean when those called Paul Dean and Quintin Smith inexplicably abandoned you to become an accountant and a low cost assassin respectively? Reducing the number of your human friendship circle from 2 to 0?
Brendan: It's not zero! Matt is still my friend.
Supercomputer: Initial and ongoing analysis of his facial expressions indicates that the one called Matt Lees regards you as subhuman and without merit. Would you like me to run a simulation of some friends?
Brendan: ...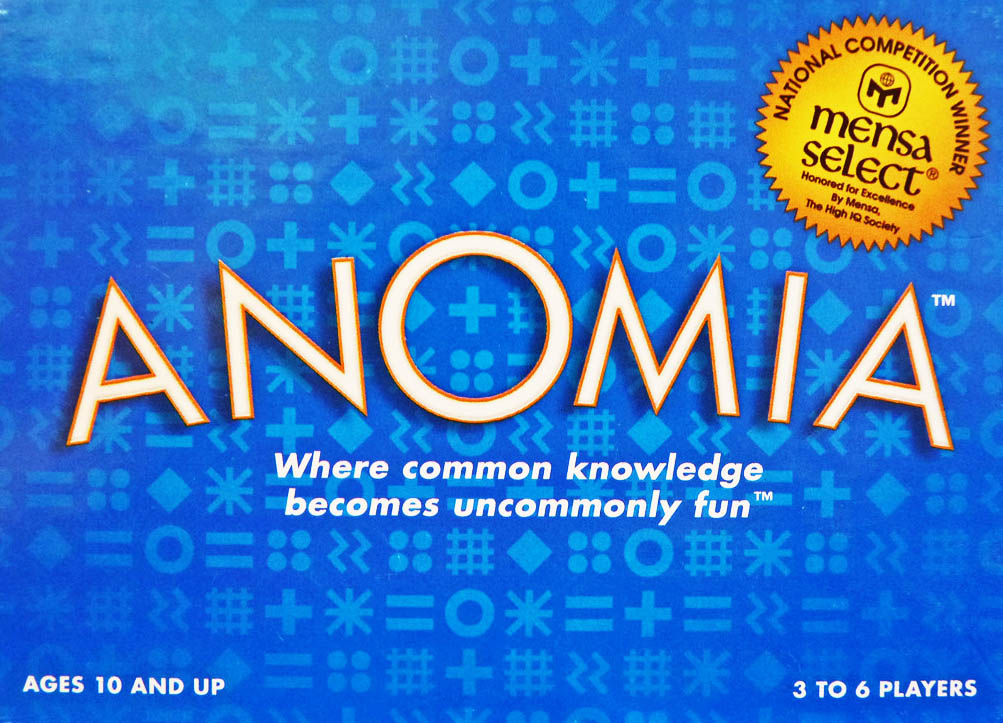 Have you ever considered that our minds are positively brimming with all sorts of random information? Soap brands, pop songs, sports teams...the list is endless! Normally, it's easy to give an example of a dog breed, a frozen food, or a fairy tale character - but be warned; you'll find that your brain works a little differently under pressure!
Anomia is simple. Players flip cards in turn until the symbols on two players' cards match. Matching players must race to give an example of the category on their opponent's card. Whoever blurts out a correct answer first wins their opponent's card, and drawing continues. Sounds easy, right? Think again! Wild cards create unexpected matches, and face-offs can cascade when you lose a card, revealing a new match. Pay attention - it could be your turn at any time!
Fast moving and hilarious, Anomia will have everyone roaring with laughter as they try to beat each other to the punch! Winner of multiple awards, including the Mensa Select Seal, ASTRA's Best Toys for Kids, Major Fun's Party and Word Games Awards, Dr. Toys Best Vacation Products, and the National Parenting Seal of Approval.