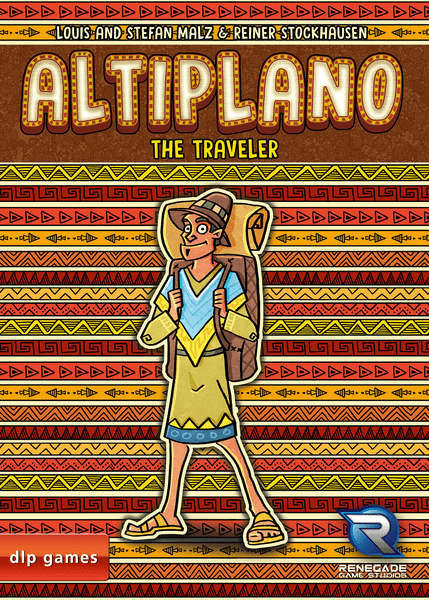 A traveler wanders through the South American highlands and brings the inhabitants new ideas from his travels. Anyone who meets him can take advantage of these assets. A public trading point makes it possible to obtain rare goods in exchange for opals. And a variety of fortunes adds even more diversity to life among the mountain ranges in Bolivia and Peru.
With Altiplano: The Traveler, the planning of moves in Altiplano becomes more important and accessibility to resources becomes more interactive. Above all, the assets that may be purchased from the traveller open up completely new ways to increase one's own wealth. But unforeseen fortunes sometimes demand spontaneous decisions which influence planning.
Thus, the drive for success in this inhospitable region turns into a completely new challenge! Who's prepared for this?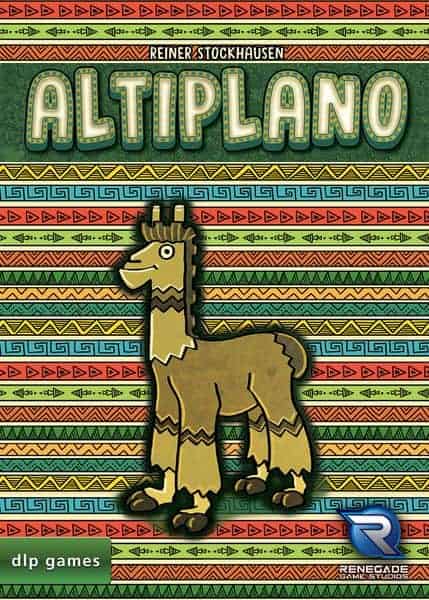 Altiplano, a bag-building game along the lines of
Orléans
set in the South American highlands of the Andes — the Altiplano — is not a simple game, presenting players with new challenges time and again. There are various ways to reach the goal, so the game remains appealing to try out new options and strategies, but success or failure also depends on whether your opponents let you do as you like or thwart the strategy you are pursuing. The competition for the individual types of goods is considerable — as is the fun in snatching a coveted extension card from under another player's nose!
At the start of the game, players have access only to certain resources and goods, due to the different role tiles that each player receives that provide them. At the market, however, a player can acquire additional production sites that give new options. The numerous goods — such as fish, alpaca, cacao, silver, or corn — all have their own characteristics and places where they can be used. Whereas silver makes you rich, fish can be exchanged for other goods, and alpaca give you wool that you can then make into cloth.
Aside from building up an effective production, you must deliver the right goods at the right time, develop the road in good time, and store your goods cleverly enough to fill the most valuable rows with them. Often, a good warehouseperson is more relevant in the end than the best producer.
the andes are in oklahoma right, llama llama llama llama chameleon
Since a quick'n'shifty discussion on
podcast #68
, there hasn't been much discussion on this site of Andean carpet-crafter & bag-builder 
Altiplano
... until TODAY!
This game has recently been gifted with The Traveller expansion, which Matt is convinced turns a good game into a great one by... adding a strange man who wanders around in circles? Can that be right?
Read our review of Altiplano's predecessor Orléans here.
steve buscemi, a chocolate onion, is it a Fibonacci thing
Matt and Quinns took to the stage at PAX Unplugged for this Very Special Phillysode! The first segment, "Card games that made us feel bad", includes chat about Capital Lux, Hanamikoji and Plums. Then there's "Eurogames that are actually quite good", featuring Pie Town and Altiplano. Finally, the boys move onto their game of the show, and possibly the year: Jacob Jaskov's Fog of Love. Surprising no-one, Matt and Quinns' first simulated relationship had chemistry but was horrible for everyone involved.
This podcast was followed by an extensive audience Q&A which can be found here in our video of the event. The boys were asked to recommend an out-of-print game, how they pick games during a game night, which video they most enjoyed putting together, whether Matt's hair is affected by the tides and more!
The answers may surprise you.
wok star, bagged alpacas, a tile-laying tile layer, one very angry passenger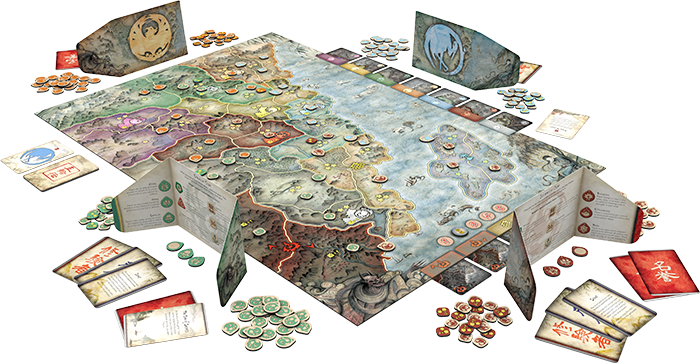 Paul
: Good News to you, my friends. Or, as we say here in Canada, News Be With You. I'm writing this Games News from atop a rock on the edge of the Pacific Ocean, watching the sun plunge past the horizon, thinking about the final touches we're putting to SHUX. I'm already considering how to make next year bigger, better and cheaper, so it's all that I can do to pull my head out of all this and tell you about Fantasy Flight's
BATTLE FOR ROKUGAN
.
Quinns: It's time to have a Really Honorable War.