quinns is undone, matt is sleeping with tim schafer, paul has seen a dog
This week, Matt, Paul and Quinns reunited in a hotel! We didn't record them all crying with joy for five minutes straight, but we 
did
record them sitting down afterwards to discuss some board games.
First off, the team discuss stress-testing some of their favourite games from the last year at the 2018 Game Developer's Convention in San Francisco. Did Ethnos, Fog of Love, Azul or Barenpark buckle under pressure?
But wait, there's are new games too! Matt has thoughts on the as-yet unpublished Puzzlegami, Leigh joins the team to describe the as-yet unfinished Four Empires, and Paul provides some thoughts on Star Wars: Legion and Age of Steam.
Enjoy, everybody! And if you'd like to hear the team record a live podcast in person, we're recording two of 'em at the UK Games Expo in June. Come stop by!
New podcast feeds (if you're missing episodes 71 onwards, try these):
Oh God okay we're doing this everybody hold tight I'm pressing the button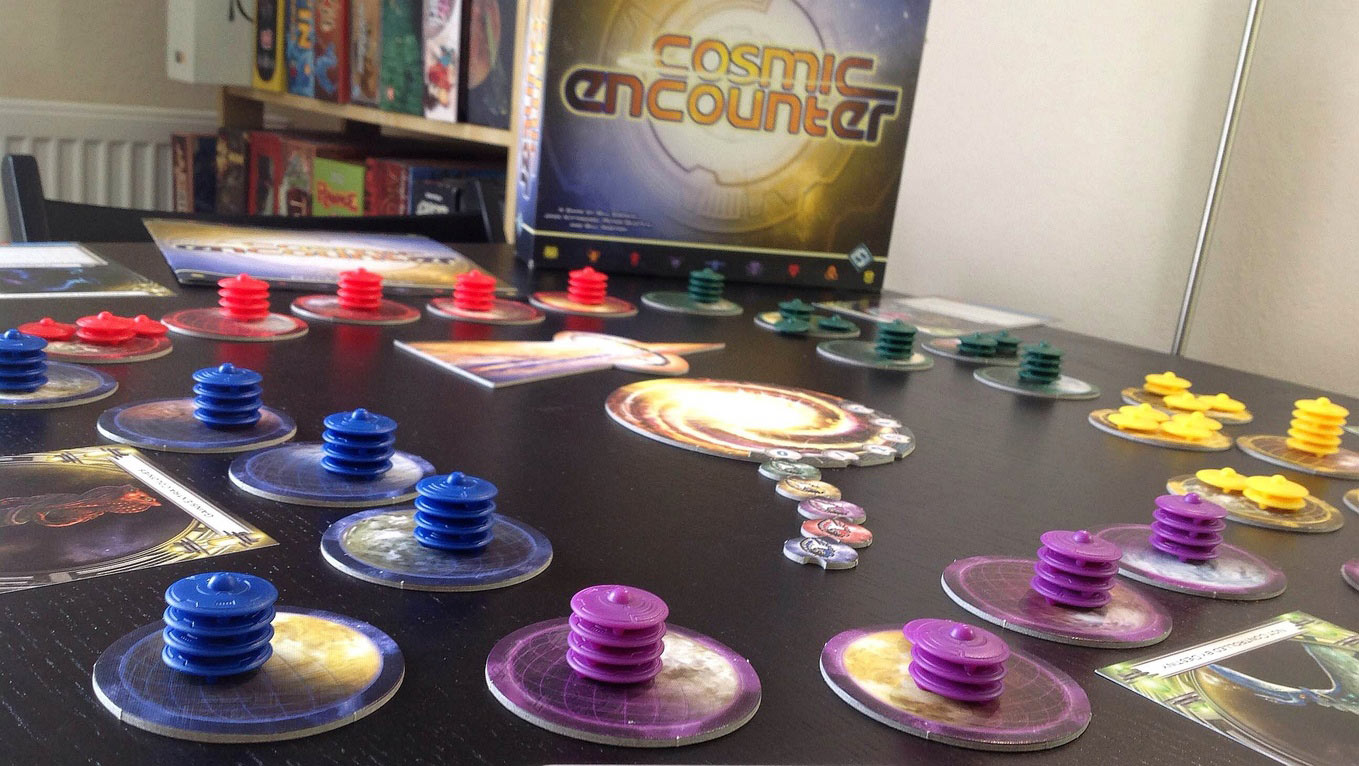 Paul: BoardGameGeek is a titan of the board game scene, one of the most comprehensive and consulted sites the hobby has, as well as a place to which we owe a huge debt of inspiration. It's also home to the absolute Board Game Geekiest among us, namely those with a monthly allowance for small zip-lock baggies. While we undoubtedly fall into that category too, we appreciate that not everyone does and it's inevitable that our opinions will diverge, right?
Just what do we make of those most esteemed of titles that are forever locked in an eternal battle for a place in BGG's Top 100 rankings? This week, we'll be giving an extensive, nay, exhaustive breakdown of that list, telling you what we've covered, what we thought and even admitting what we've missed out on. So come with us as we count down the games in a whole week's worth of analysis and adventure!