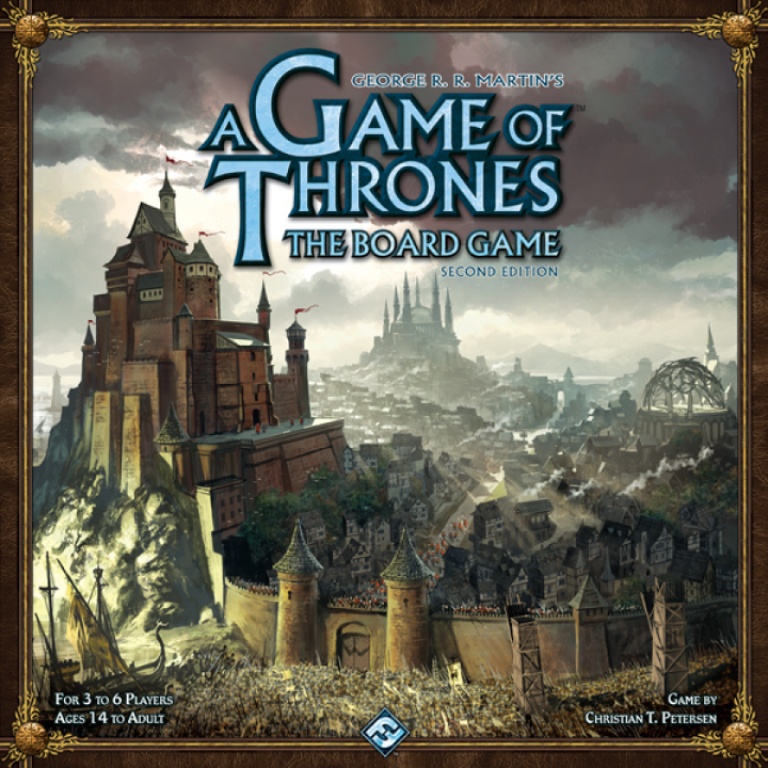 Based on the best-selling novel series A Song of Ice and Fire by George R. R. Martin, A Game of Thrones: The Board Game Second Edition lets 3-6 players take control of the great houses of Westeros in an epic struggle to claim the Iron Throne.
The updated second edition brings a host of enhancements to your A Game of Thrones experience. It incorporates elements from previous expansions, including ports, garrisons, Wildling cards, and Siege engines, while introducing welcome new innovations. Convenient player screens will hide your underhanded dealings from prying eyes, while new Tides of Battle cards convey the uncertainty of war. This, along with updated graphics and a clarified ruleset, means the time has never been better to claim the Iron Throne.
quinns still wishes he was a wizard, also dogs, honest it's a bat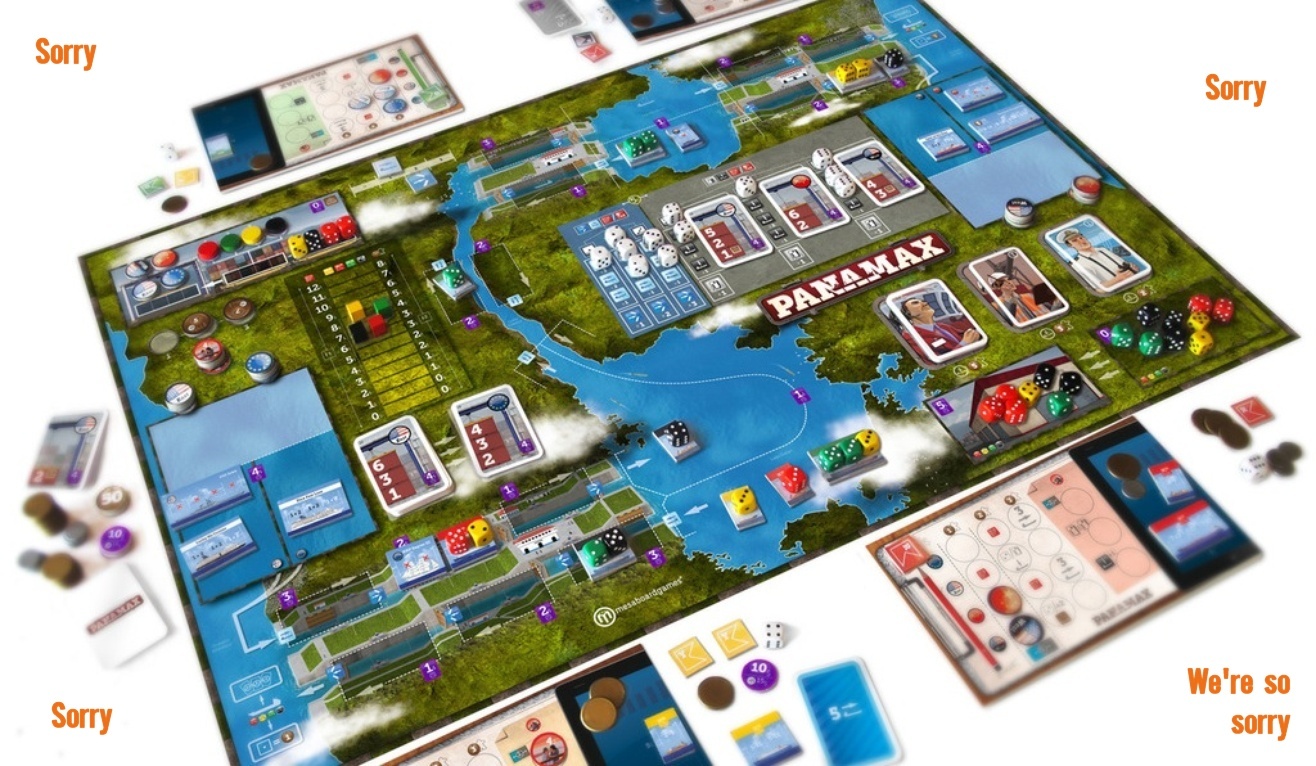 Paul
: Aha! Did you think we were done? Did you think it was all over? The sad truth is that, in assembling our gigantic Top 50 list, so many games don't quite make the cut. We shift them up and down. We debate their inclusion. We resign ourselves to seeing favourites fail to break the Top 50 by the tiniest of margins. That's how it is, though. You stick in a Codenames and the whole list shifts. Someone has to be number 51.
All the games that follow are good games. We don't want you think we've lost our love for them because they weren't featured last week. These are our Honourable Mentions.
naughty defections, a putrid embrace, the liar's time, ghostly emotions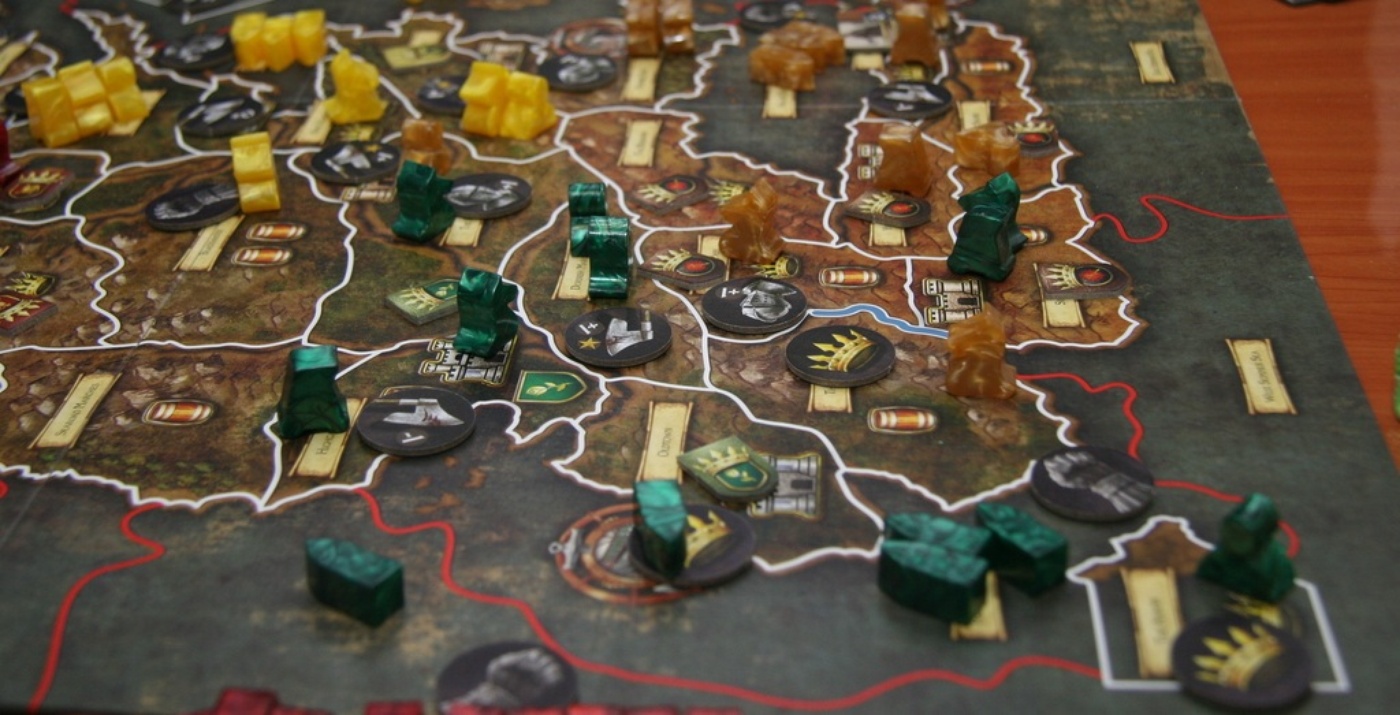 (Some images courtesy of BoardGameGeek.com)
Pip: Shut Up and Sit down – despite the confrontational name – is almost always a hive of lovely cardboardy activity. That's why I started playing games with them and that's why I'm working with them now.
Almost always.
But sometimes in gaming there are acts of betrayal, of contrarian buttheadedness, so large they cannot be forgotten. Instead they lurk in your mental back pocket, ready to be drawn out at a moments notice – reminders that these glorious friends and colleague care as much about boardgames as you do and will do almost anything for a few victory points. Or a cheap laugh.
I'm not talking about the lower level stuff here. This isn't about how Quinns will fail to tell you a rule until partway through the game ("Oh! Did I tell you about [rule which suddenly advantages what Quinns has been doing and nullifies any and all Pip-strats]?"). No. This is about Brendan and this is about City of Horror.
brackish milk, wizard!, somebody feed that poor boy
Last year Quinns gave a 40 minute talk at UK video game festival GameCity, designed to teach people about what's happening in board games and why gamers the world over MUST get involved.
Hear Quinns' caramel baritone as he provides evidence of why board game sales are rocketing up, three deadly arguments for why video gamers need to be playing board games, and even some jokes. Yes, JOKES.
podcast, seeds, hexagons, Rex
Paul: What is this?! Why, it's the Shut Up & Sit Down Podcast! At last, you can enjoy SU&SD while shelling crabs, or during an exceptionally banal bout of lovemaking.
As our chat bubbles (and meanders) like a mountain stream, we touch on some of our viewer responses, beautiful hexagons, a dream about plants, some of our recent experiences with birds and so many games! Topics of discussion include Mage Knight, Race for the Galaxy and the deliciously devious Shadow Hunters.
review, A Game of Thrones, Winter is coming, grand strategy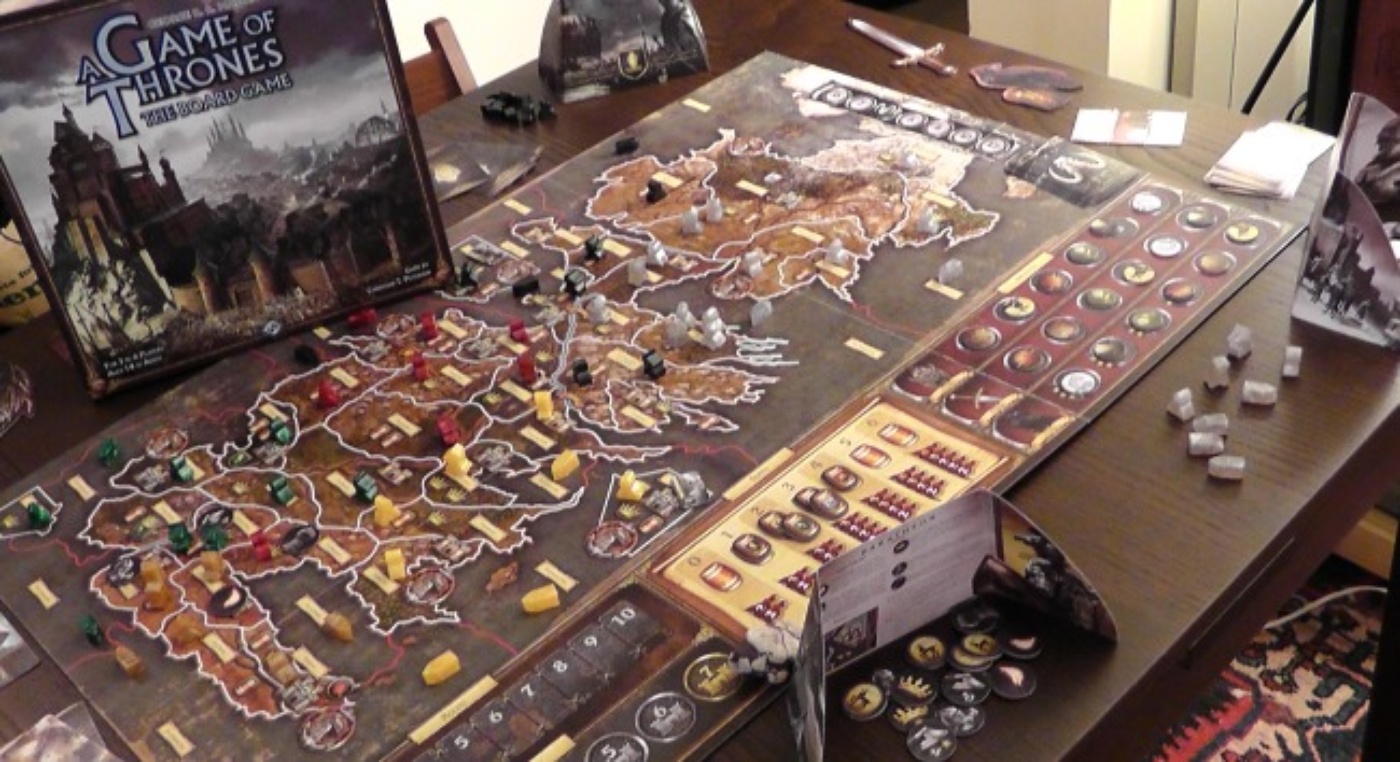 Quinns:
This month saw the release of a beautiful new edition of the
Game of Thrones board game
, a game of duplicity and scheming that, according to rumours, is so mean it's actually capable of damaging friendships. Yesterday Paul and I played it, and today we seek to answer two very serious questions. One, should you buy it? And two, following his incredible defeat, will Paul manage to assemble an objective opinion?
Paul:
I'm not bitter! There's a lot about A Game of Thrones I want people to know, but they can start by knowing I was graceful in defeat.
Under my rule House Tyrell were a staunch and honest ally for the entire game, which definitely wins me the moral victory.