unless i'm drunk or poisoned, you're the baron and he's the washerwoman
Matt, Quinns, Paul and Pip gather beneath a stormy sky to discuss games of WIT and CHANCE. Dare you ENTER their CEREBRAL LABYRINTH?
The challenges ahead include Shadows: Amsterdam, The Shipwreck Arcana, Cryptid (a bit), Kung Fu Zoo, Illusion, Wavelength (coming to Kickstarter soon), High Tea Assassin from The Edible Games Cookbook, and finally, their game of the show, Blood on the Clocktower.
What awaits you at the centre of their fortress of the mind? That would be telling... but suffice to say, Matt is in possession of a package that he's wanted to give away for quite some time.
This podcast is also available as a video!
this belongs in a museum, this probably doesn't, sugar as a mechanic
Hot damn! We've got some smokin' exclusives for you today. In this podcast we chat about our playtest of
Reef
, the next game in the series that brought us
Azul
. We gossip about
Newspeak
, a great-looking code-cracking game that will be arriving on Kickstarter imminently. We offer our thoughts on the fabulous labour of love
Museum
, which has yet to make its way to Kickstarter backers. Matt lays out his controversial verdict on Fantasy Flight's
Fallout board game!
As temperatures continue to rise, the boys discuss their secret pastry playtest from Jenn Sandercock's Edible Games Cookbook, and talk about what to do when busy board game conventions become too hot to handle.
Finally, we approach a fiery finale where... oh dear. It seems the temperature of this podcast is reaching dangerous levels. Please, whatever you do, don't click play! Podcast burns are NO JOKE
a celebrity guest, the old ursus spelaeus, our troyes screenplay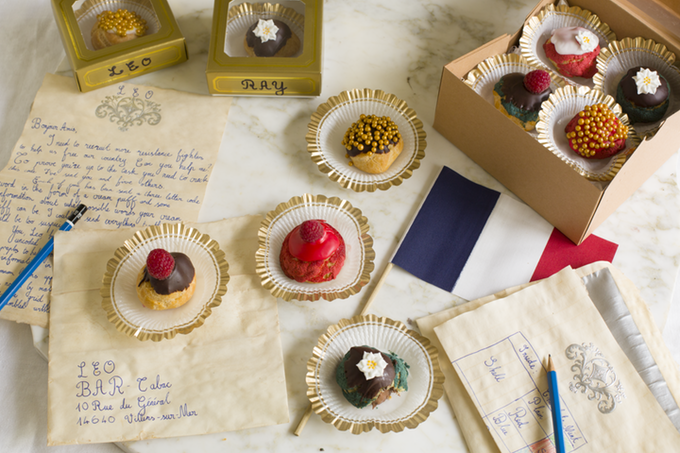 Quinns
: Last week we wrote the news in a cider pub, tapping away at our keyboards to the merry belching of a few old men. Today, we thought we'd write the news in a fashionable local coffee shop.
Paul: This is a disaster. Why can't people put their mugs into the saucers gently. Why are they all bashing them together like toddlers.
Quinns: There are at least two women within ten feet of me who think they're Carrie Bradshaw. I'm friends with a lot of writers and none of them look this stylish or pleased with themselves as they write. They all put their hair up and enter a kind of sticky and hypnotised state.
Paul: I did like that yappy animal that was behind you though. The one that looked like a Normal Dog that a level 5 wizard had cast Reduce Dog on.
Quinns: I don't want to ever come back here. Why would anyone come here instead of sitting snug in the shadowy confines of a quiet pub. I feel like I'm in an iPhone advert.
cookie-cutter design, a wobbly foundation for a game, an aussie lolly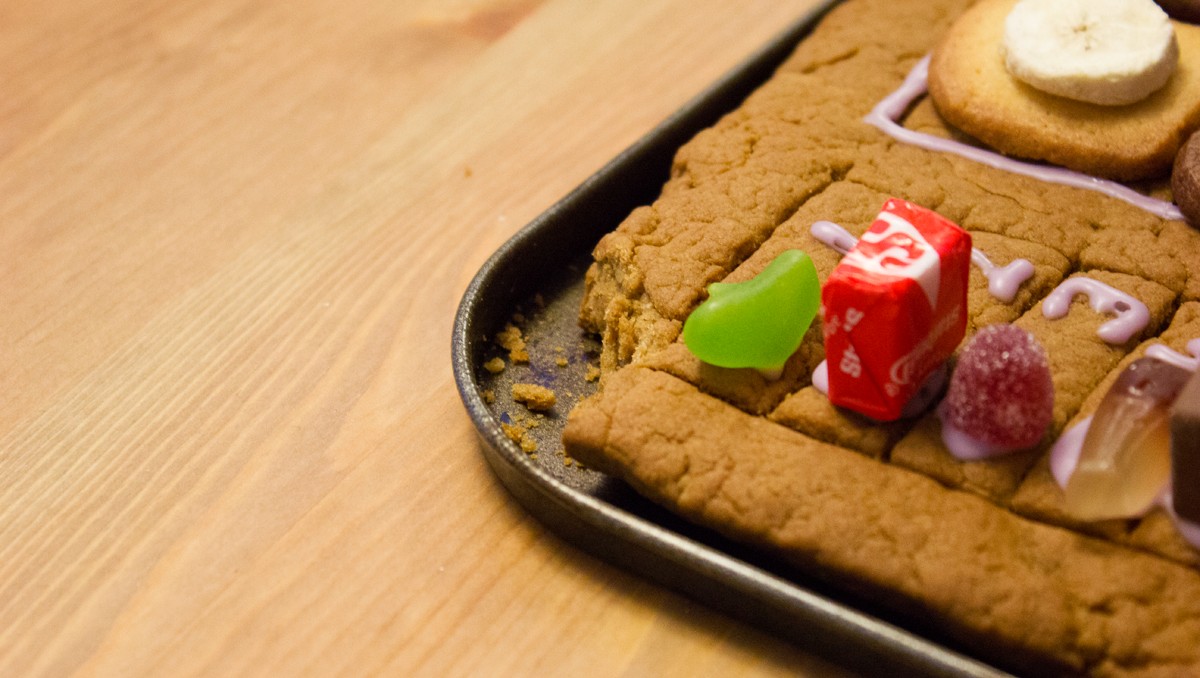 Pip
: In the time it takes my companion/opponent to move his knight to a new square I have broken off a piece of the game board and stuffed it into my mouth, crumbs on my T-shirt volunteering the specifics of my crime.
On the plus side, I am road testing one of Jenn Sandercock's edible games – The Order Of The Oven Mitt – and thus I have a mouthful of gingerbread rather than cardboard. On the less plus side you aren't supposed to eat the board yet and I've just remembered I don't like gingerbread.
The gingerbread debacle happens every year around Christmas. Faced with the dramatic potential of pretending to be a giant devouring a village I will tuck into any number of gingerbread houses and gingerbread folk, trying to ignore my tastebuds. I mention this to make it clear that the gingerbread problem is my own cross to bear rather than anything to do with Jenn. BUT gingerbread is a really useful building material so it's working really well as the substrate for the game.