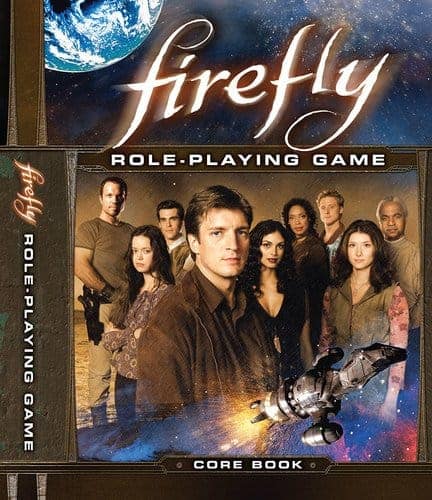 Buying from these fine retailers helps support Shut Up & Sit Down.
The FIREFLY RPG puts you right in the middle of the action of the wildly popular television series. You and your Crew will trade bullets with fearsome bounty hunters, folk who want what you have, or varmints that try to put out the light of hope you represent. Keep your Browncoat banner flyin' high and dodge Alliance cruisers. Side with the Alliance and track down riff-raff to haul 'em in for justice. Explore your 'Verse to find a crew, find a job, and keep flyin'!
The Firefly RPG uses a freewheelin' version of the award-winning Cortex Plus System to bring the 'Verse to life online or at your table in this 350+ page, full-color game.