cookie-cutter design, a wobbly foundation for a game, an aussie lolly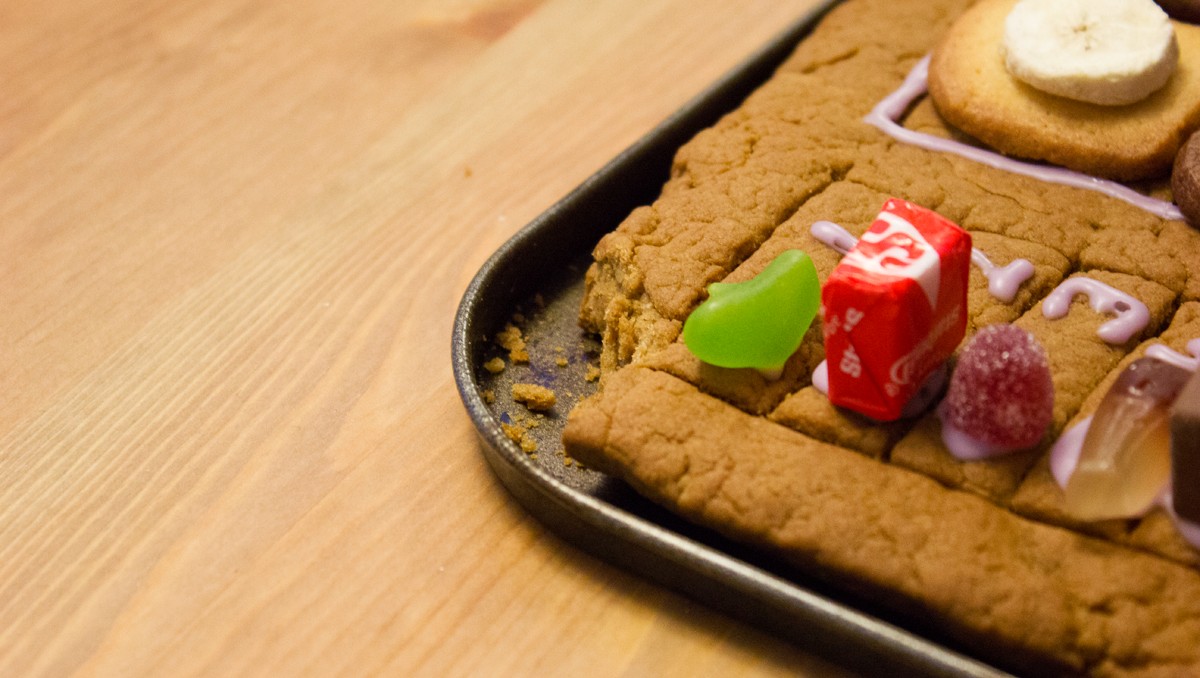 Pip
: In the time it takes my companion/opponent to move his knight to a new square I have broken off a piece of the game board and stuffed it into my mouth, crumbs on my T-shirt volunteering the specifics of my crime.
On the plus side, I am road testing one of Jenn Sandercock's edible games – The Order Of The Oven Mitt – and thus I have a mouthful of gingerbread rather than cardboard. On the less plus side you aren't supposed to eat the board yet and I've just remembered I don't like gingerbread.
The gingerbread debacle happens every year around Christmas. Faced with the dramatic potential of pretending to be a giant devouring a village I will tuck into any number of gingerbread houses and gingerbread folk, trying to ignore my tastebuds. I mention this to make it clear that the gingerbread problem is my own cross to bear rather than anything to do with Jenn. BUT gingerbread is a really useful building material so it's working really well as the substrate for the game.
clusterpickles, electric bimbling, bum-first into the robo-bin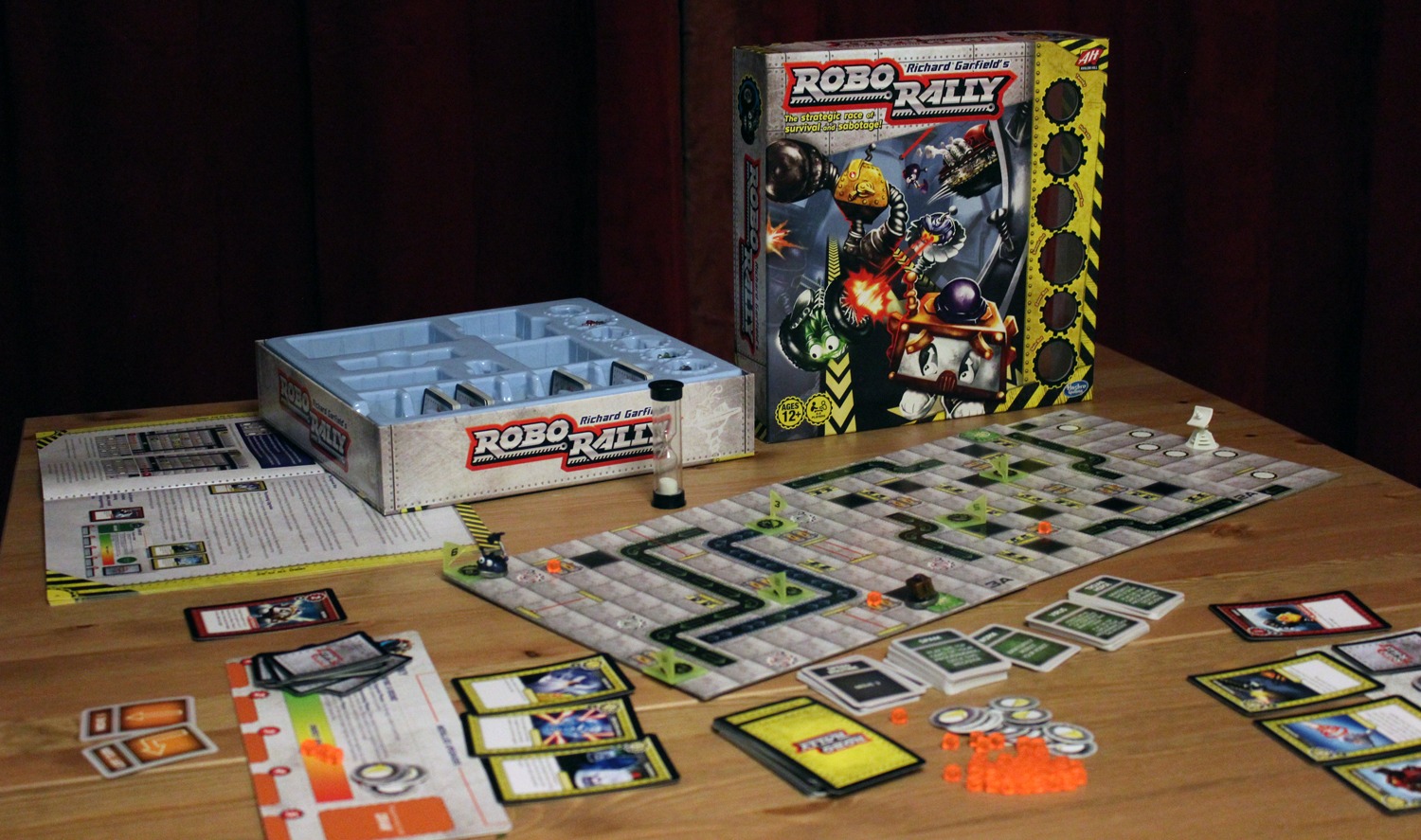 Pip
: When living with a fellow board game enthusiast you have the benefit of a ready-made companion for cardboard adventures – HOORAY! – but you also start to realise that, for a lot of games that say they're for 2-to-however-many-players on the side, there's this disproportionately large leap in enjoyment between the two-player version and the three-or-more-player outings.
Robo Rally might be the ultimate illustration of this. With three people it's a rambunctious clusterpickle of robots and conflicting agendas where your neatly programmed sequence of moves gets nudged hilariously and disastrously off course. With two we ended up trying to house-rule it so we could ginger up the experience and keep our momentum. Quinns informs me that SU&SD is all about reviewing board games in their favoured conditions, though, so consider this a review of Robo Rally the beloved 3-6 player omnishambles, and not Robo Rally the 2 player compromise-simulator.
Papal Dragon Conversions, Crime-Scanners, Disappointing Mice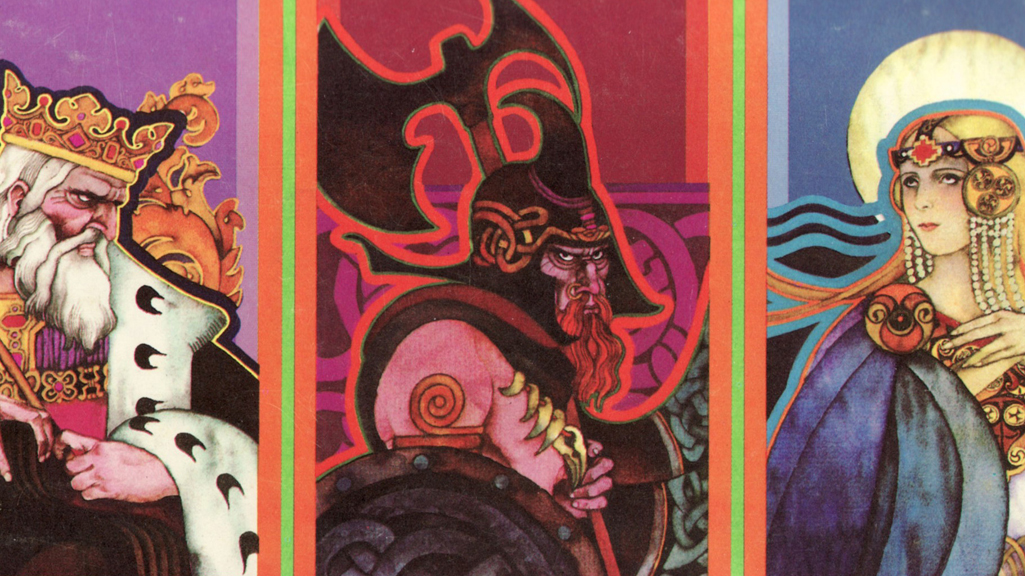 Pip: After writing about my
infatuation with Exploration
as an artefact from another time in board gaming (and reading through your equivalents!) I found out about
Restoration Games
– a project to dig out and polish up older games in order to give them a new audience. Their tagline is cute: "Because every game deserves another turn."
Restoration Games is actually a trio right now: attorney, Justin Jacobson; designer, Rob Daviau (of Risk Legacy and Pandemic Legacy fame); and graphic designer, Jason Taylor. They've also just announced their initial slate of games to restore – Dragonmaster, Top Race and Stop Thief! I caught up with Justin Jacobson to find out more about the project – particularly what "restoration" even means when it comes to board games and why these three made the cut...
Justin, as I mentioned above, is an attorney. He's based in South Florida and had the kind of family I definitely didn't – one which was into board games. "My father and uncle were always regular game players, and we lived nearby growing up," he says. "So, unsurprisingly, my cousins and I played games constantly. We played a lot of D&D and a lot of video games, but mostly we played board games. Tons of them. All kinds. I guess I've always been around games and so I've always had a passion for them."
dragons, ziggurats, protractors, new dice technology, amber blobs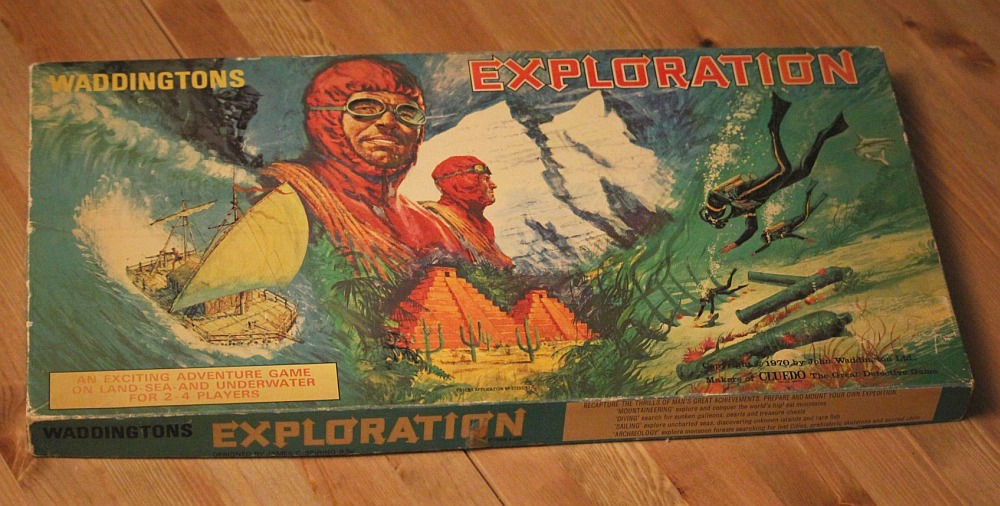 Pip: Okay, so you know how in comedies there's that standard scene where someone walks past a storefront and out of shot, then walks backwards into shot, captivated by something in the window? That was pretty much exactly what happened in real life when I walked past the charity shop window display featuring Exploration.
Exploration is a board game with a box I prop up to display the cover, like it's some kind of dramatic photo I want to casually lean on the mantlepiece. It's not something I suggest playing when people come over but I just love seeing on my shelf. It brings me enjoyment through its art and aspirations rather than anything it achieves through play. It also shows this moment in board games from the past. There are so many of those moments – weird blips in terms of theme or odd shaped pieces or bizarre ideas that together make up the whole history of boardgames, with some becoming popular and others quietly retiring from print. I love catching sight of these moments. Exploration is this extinct thing. It's a box that just demonstrates the moment someone went "what if we do dice rolling but ALSO somehow mountaineering AND diving AND there are ziggurats?"
a robotic chocolate box, omnistomping, fueltanking, headbutting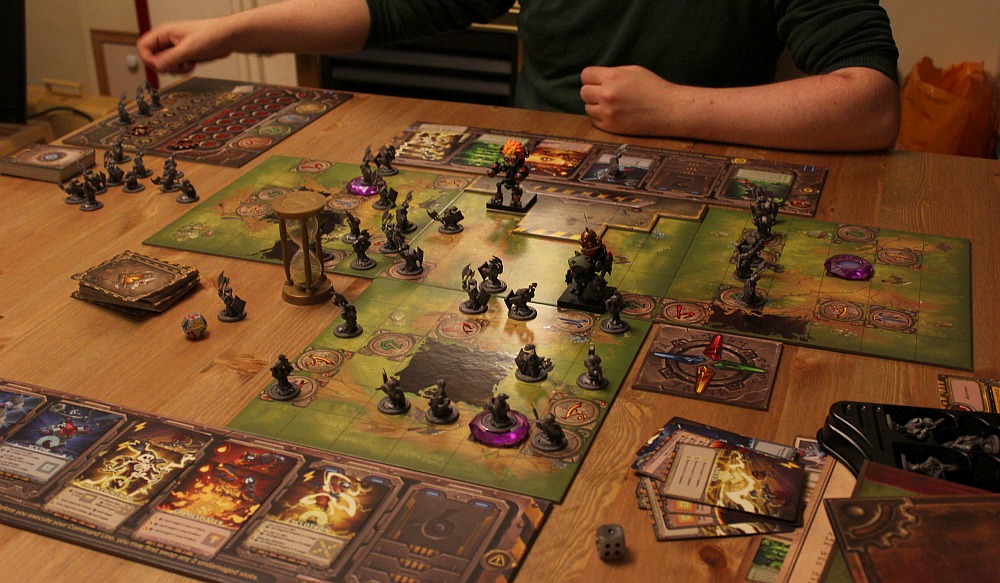 Disclaimer: Quinns, of this site, was a paid consultant on this game. Originally we weren't planning to cover it, but ultimately decided to send it to Pip for an impartial review.
Pip: Summary for the super spoiler-conscious: League of Legends – a videogame with a frankly enormous player base – has made a first foray into board gaming with Mechs vs Minions.
Mechs vs Minions is REALLY good! The developers bill it as Robo Rally meets Descent to give you an idea of how it plays. I've been playing through the campaign with Chris Thursten. We're having a blast and I'll get into the more detailed explanations in a moment BUT!
I wanted to say how much we're enjoying it up here because the game is an episodic campaign with each mission coming in its own envelope so as to deliver a few surprises as you play. With that in mind I figured it would be best to say "It's so good!" up front in case you wanted to go in with as close to zero knowledge of the contents of the game.
Everybody else? Come stomping this way.
psychic teens, cheating spiders, a jack sandwich, a cruel spurt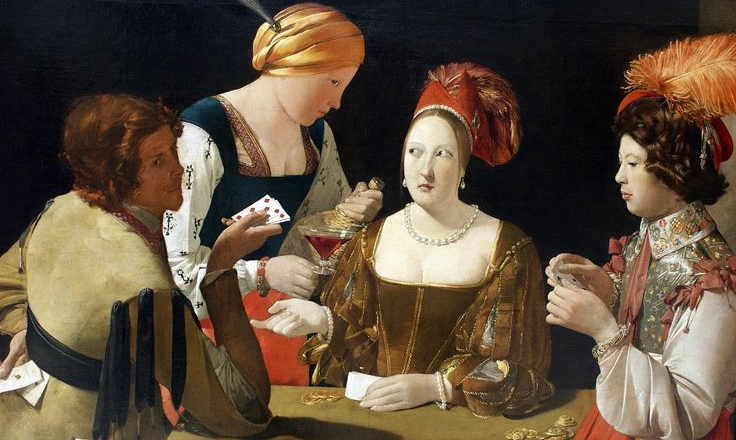 Pip
: My grandfather was the first person to teach me cards. My memory of exactly how I came to understand the possibilities of suits and tricks, the dual nature of aces and the hierarchy of the royal court (even though the knave would remain for many years as this weird
professional tart thief
who was inexplicably allowed to keep hanging out with the monarchy – perhaps by dint of being popular because of the tarts?) has faded over time. It's in the same bracket as learning to read or write. I don't remember a time when the shapes didn't make sense. But I do know that it was my grandfather's doing.
He was fond of cards in that way that doesn't seem to be common now. My mother tells me that he had a bridge group. My grandmother would also attend, but more for my grandfather than her own amusement. Cards were also a source of entertainment and distraction during his time in Egypt in the second world war and a valuable pastime while he was a prisoner during that war.
None of this ever came into what he was sharing with me – I learned all of that far later during a phone call with my mother as I wondered whether it had just been a way of keeping me occupied during long visits. It was a relief to realise he'd enjoyed it as neither of my parents can stand card games. That's part of why it was my grandfather who taught me; we didn't even have a deck of cards at my parents' house unless one sneaked past the front door as part of a Christmas cracker.
junior senior, frog eyes, simple plan, savage garden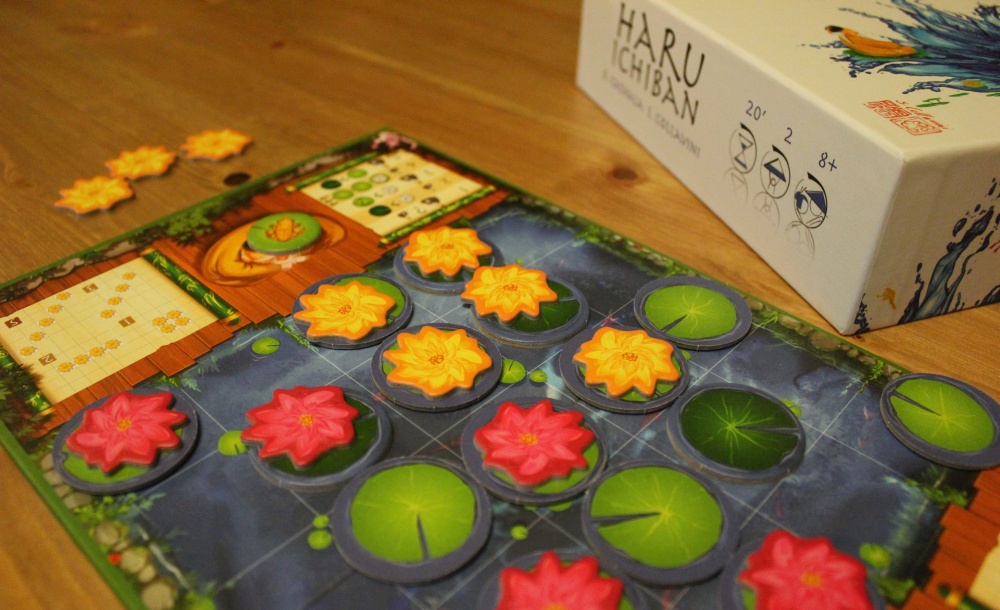 Pip
: Last night I went to see Star Trek Beyond while surfing the edges of an anxiety attack. I think I cried three times, nearly threw up once and laughed for a full minute during one sequence. I'm bringing this up because
Haru Ichiban
is the exact opposite of that experience.
Haru Ichiban is a game about water lilies which I picked up entirely based on the cover art at the UK Games Expo and then covertly Googled because I have a habit of finding games that look adorable and then find out that that's where their positive qualities begin and end. Lovely box art, shame about the… everything that isn't the box art.
Thankfully this seemed to be at least non-terrible and was designed by Bruno Cathala of Cyclades and Five Tribes fame. Cyclades! I liked Cyclades! PLEASE TAKE MY CREDIT CARD, MADAM.
Haru Ichiban turned out to be a two-player game of logic and planting. You take it in turns to place coloured water lilies on pads and push them round a pond until one player has an arrangement that will net them some points. The best way I can think to describe it is that it's floral connect four but fancied up a bit and you can pretend you are Very Serious Gardeners Doing Grown-Up Employment Business.
the corpse annex, police conventions, stinky pootling, NOBCON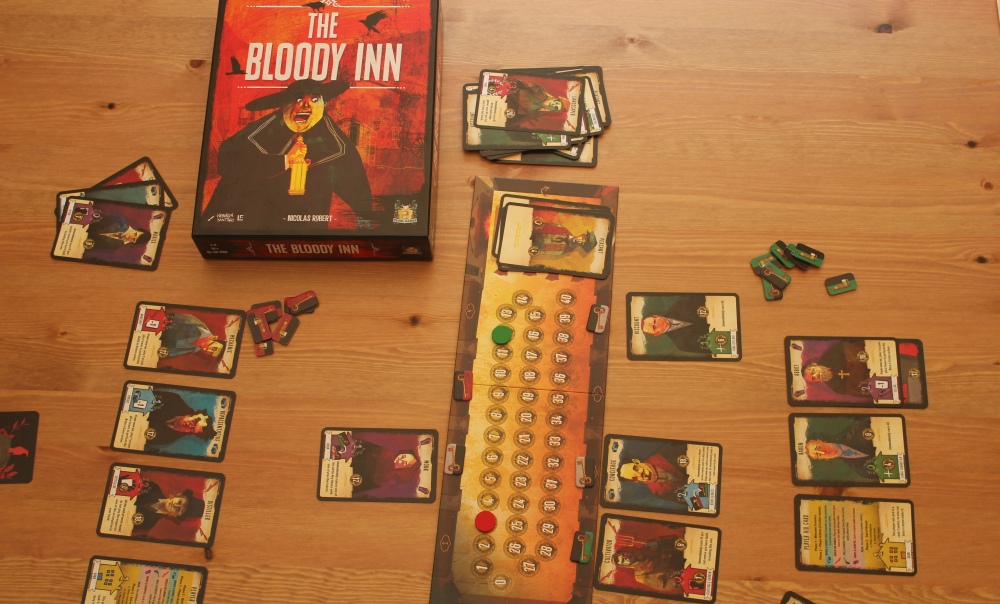 Pip:
Chris! I have a brilliant idea for a new business.
Chris: Who do we have to kill.
Pip: No-one! That's the beauty of it. It's more about who we choose to kill. It's a STRATEGIC business plan.
Chris: Sounds great! I choose to variously kill/hire/build houses for a string of 19th century rural Frenchmen in the hopes of defeating you (and our friends) in the great game of capitalism. It's a fine thing that this is what I have chosen to do, because it turns out that The Bloody Inn is a game about exactly this.
Pip: That sounds like useful practice for my business venture. What do we need to do in The Bloody Inn?
death, butter, vomiting, secrecy, jealousy, everything you need for a lovely day out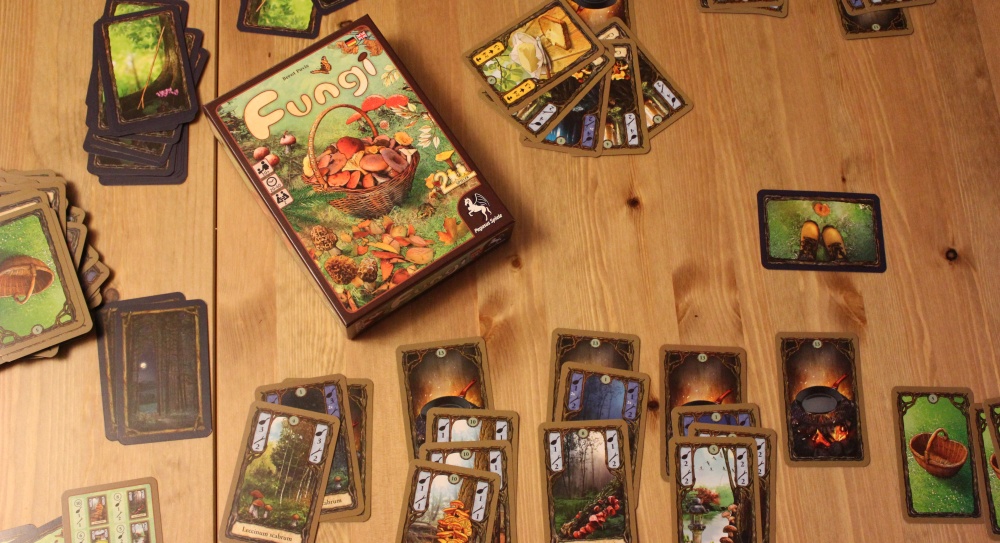 Good news, everyone! Supremely talented game reviewers and SU&SD contributors Philippa Warr and Chris Thursten are now going to be working together on SU&SD reviews. Like butter and mushrooms, we're sure you'll all agree that this is a perfect combination and (probably?) not at all poisonous.
Pip: CHRIS! You know how I've always wanted to go mushrooming but was afraid I would kill us all by accident? Well, GOOD NEWS! With Fungi we can now do this from the safety of the living room table and no-one needs to die at all.
Chris: Nobody needs to die, but somebody needs to win. This is because mushrooming is an intensely passive-aggressive competitive exercise, obviously.
Pip: Only when someone decides to take all of the frying pans. Well, the joke's on you this time because I brought my own frying pan which I found in the kitchen. There is literally nothing in the rules that says I can't.
Chris: This is because everybody starts with a pan. One pan. On a card. You can sub in your (my, actually) real pan if you like, but that would be purely an act of roleplay. And this is no time for roleplay, Pip. This is time for passive-aggressive competitive mushroom maths.
flippy bits, sticky foam, brendan's faces, glittery macaroni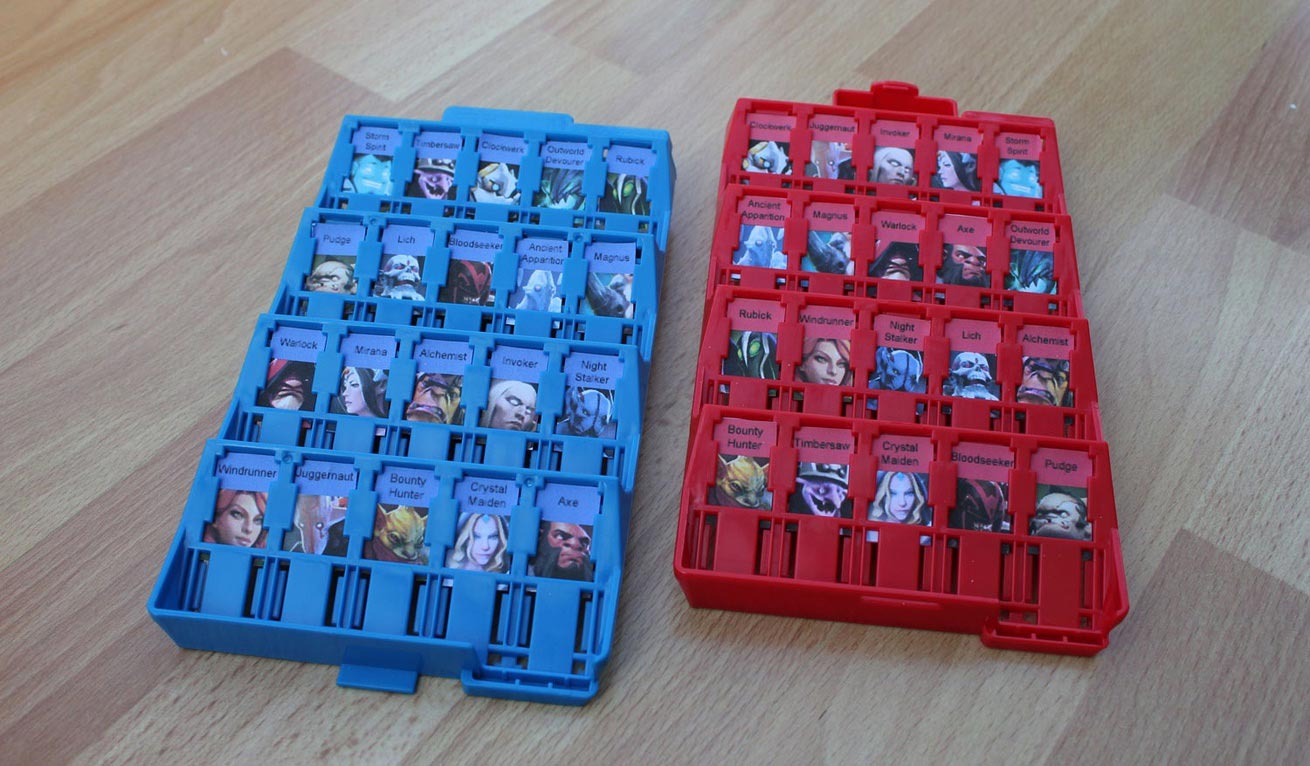 Pip
: I hadn't really thought of what I did to my copy of travel Guess Who as modding – it was just a fun project which saved me from a gift-giving conundrum. But Quinns thought other people might fancy doing something similar so he asked me to share the instructions. First, though, some backstory:
Sometimes there are people in your life who are impossible to buy presents for. These people are terrible jerks. They often have a single big main interest or hobby. "Hooray," you think. "I will buy them a thing from this interest or hobby and all will be well. This is genius!"
Then you realise that actually they buy everything they value from that hobby the second it comes out and if they don't own it it's because it's not worth having or is beyond the reach of a mortal wallet.
"Don't worry," they say magnanimously. "I'm sure I will love whatever you get me."
These are the words of a terrible jerk.