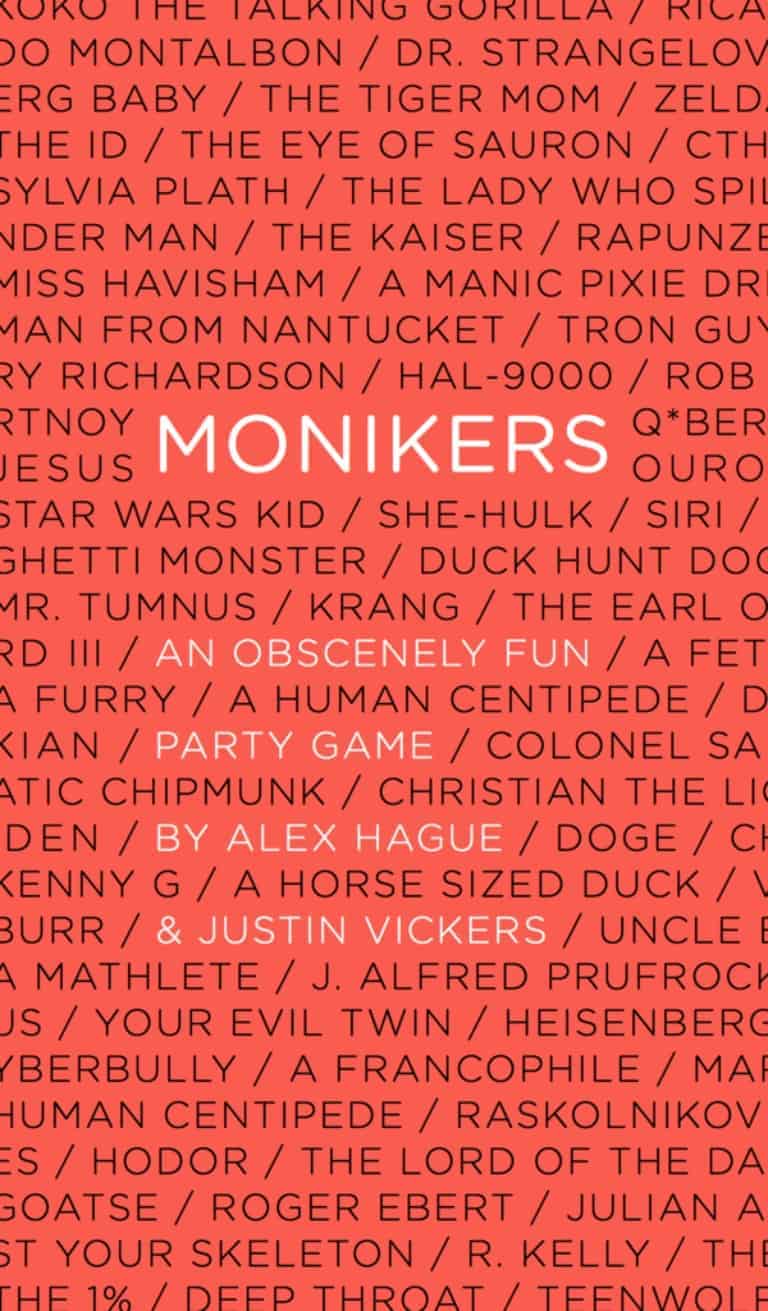 Monikers is available exclusively through http://www.monikersgame.com/.
Monikers is a dumb party game for smart people. A game about naming the most inappropriate people and things you can imagine.
We've taken the basic formula from the classic guessing game Celebrity and tried to perfect it. The result: 400 of the weirdest, most interesting names we could think up over years of playtesting with friends.
Read More