furry tetris, bear patch of land, *blep*
It was bound to happen sooner or later. Even if we'd tried, if we'd deployed all the forces at our command, we'd never have been able to keep Paul away from reviewing 
Bärenpark
. It's a tile-laying game and it features bears. The best we can do is hope he doesn't overdose on pure pleasure.
That said, Paul is a consummate professional and it'll take more than a boxful of bruins to win him over. Can Bärenpark deliver or, at heart, is it just too simple?
a gutted game, an over-large uniform, nicotine discs, a rat in a trap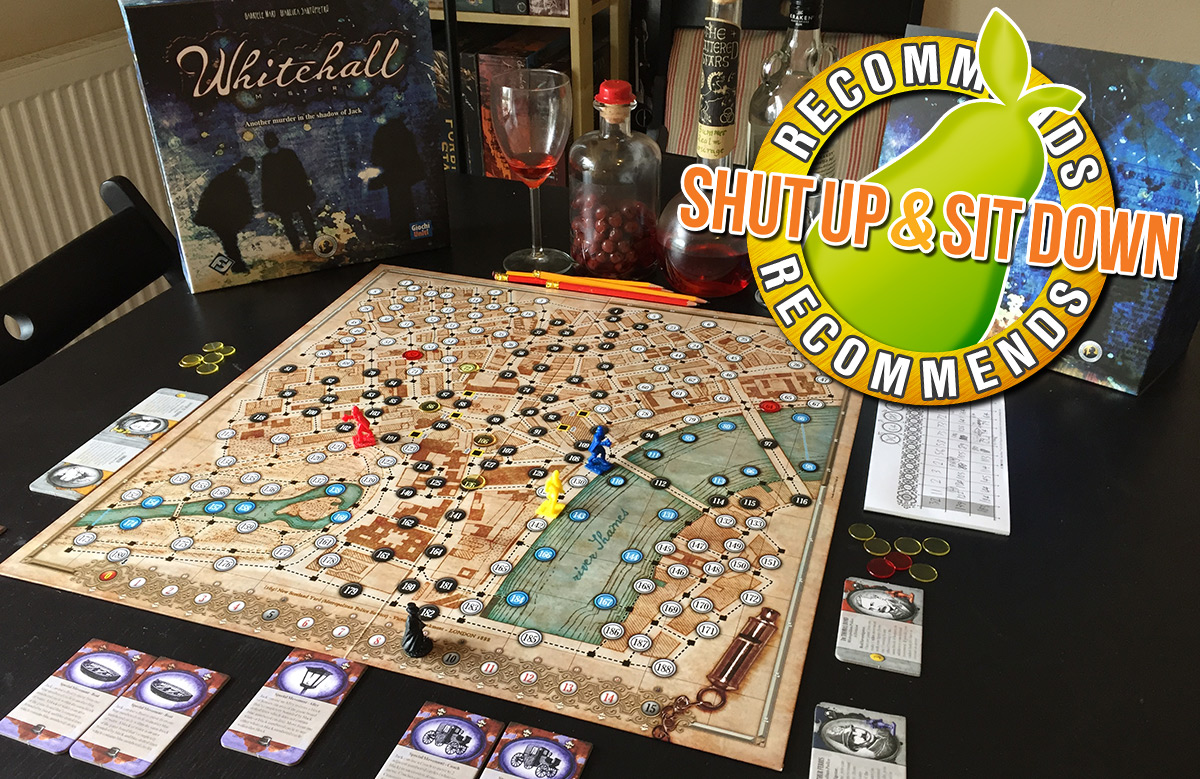 Quinns
: Career Shut Up & Sit Down fans might remember our
2013 Halloween Special
, where we reviewed a game called
Letters from Whitechapel
. This was a beautiful, heinously tense game where one player controls Jack the Ripper, facing off against a team of police players who hunt him through the streets of London like a wild animal. It would be in ill taste to say that we were charmed by that box, but Paul and I would both have to admit to being seduced. What a puzzle. What a board! What fabulous 
pressure.
Fast-forward to 2017, and it was only a couple of months ago that I was arching my eyebrow at the announcement of a spin-off titled Whitehall Mystery. I read the preview articles and couldn't for the life of me figure out what I was supposed to be excited about.
This week review copies of Whitehall Mystery stepped out from the foggy alleyways of publisher Fantasy Flight, and I gave it a play. And you know what? There's now egg on my (blood-flecked, murderer's) face.
I think this is the best hidden movement game ever made.
the name's bond, james bond, listen do you have 5p for a cup of tea
What's the new hidden role game that's got SU&SD buzzing? That's full of laughs and surprises whether you play it with 4 players, all the way to 8? That has the single nicest components that Quinns has EVER TOUCHED?
We couldn't possibly say. Those are Secrets, you see.
Please note that Secrets isn't out yet, and arrives in shops in August. If you're interested, we recommend contacting your friendly local game shop and asking to place a pre-order.
a unicorn autopsy, devilish denials, the eternal damnation of two yellows touching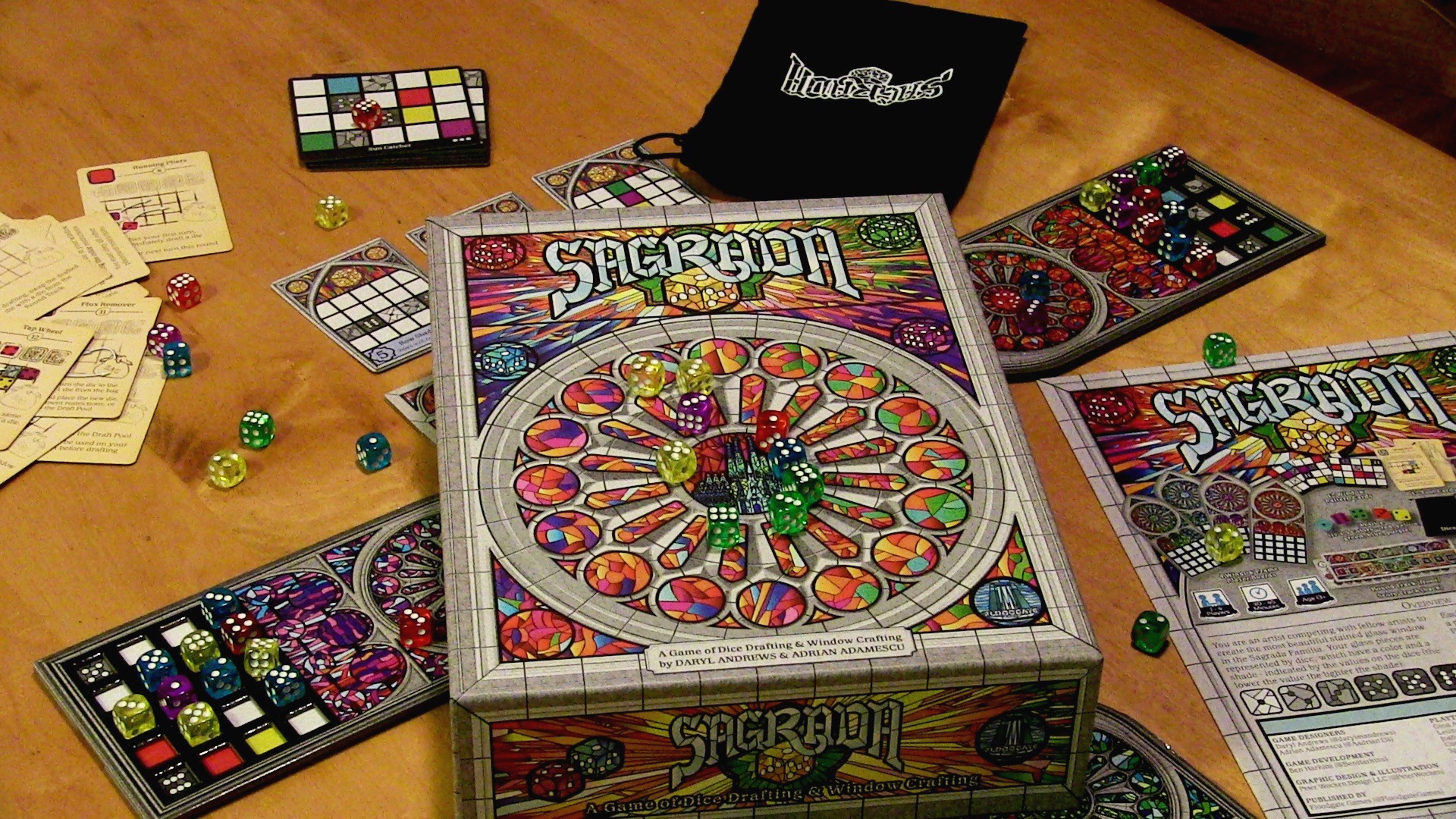 Paul: Help me out here. I'm in a bit of a dilemma.
I keep telling people that I'm not especially enamoured with Sagrada, that it's just my latest diversion, but then I say they should still try a game with me. Then it hits the table again. Then I'm playing it once more. Then we have a good time and I think about the next person I want to try it with. Then it goes back into my bag and I bring it to someone new.
Am I in denial about just how much I like this?
vignetting, the rubbiest rub, the docked wagging tail of a small dog
Paul has been hankering to try Ryan Laukat's
Near and Far
for over a year now, but being a Kickstarter release, all the world's copies only went out to backers, right? Wrong!
Hearing that this game of epic adventure and dangerous expeditions was now out in the wild, you can bet that Paul unwrapped his copy faster than you can say "You can have a dog in your party." He's been journeying high and low ever since. So what does he think?
BOLD TRAVELLER! Dare you enter the land of
Ethnos
? There live creatures the likes of which you 
cannot imagine.
 Trolls! Orcs! And what's that, hiding over there in that bush? Why, it's a wizard, laying a 
wizard egg
. It is spring here, after all.
Alright, so the "land" of Ethnos is a bit rubbish. But this is a new game from Paolo Mori, who gifted us with Libertalia in 2013 and Dogs of War the year after that. Surely he has earned a moment of your time? Sit a while, traveller, and listen to Matt and Quinns rave about his latest design.
cookie-cutter design, a wobbly foundation for a game, an aussie lolly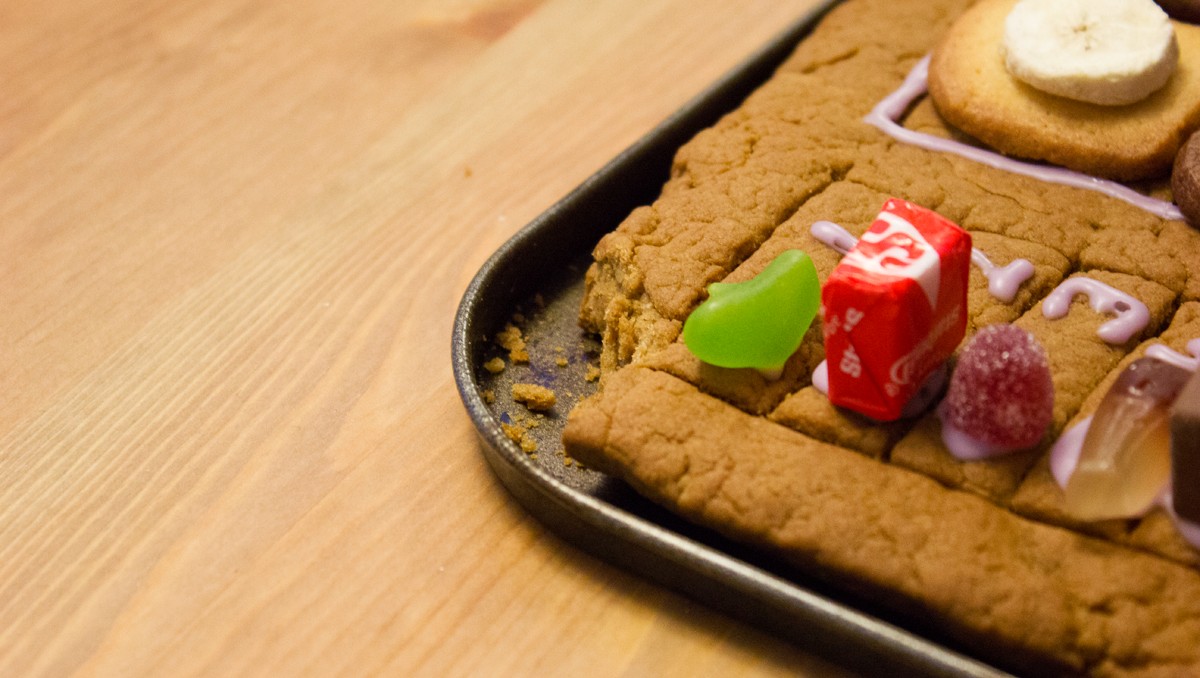 Pip
: In the time it takes my companion/opponent to move his knight to a new square I have broken off a piece of the game board and stuffed it into my mouth, crumbs on my T-shirt volunteering the specifics of my crime.
On the plus side, I am road testing one of Jenn Sandercock's edible games – The Order Of The Oven Mitt – and thus I have a mouthful of gingerbread rather than cardboard. On the less plus side you aren't supposed to eat the board yet and I've just remembered I don't like gingerbread.
The gingerbread debacle happens every year around Christmas. Faced with the dramatic potential of pretending to be a giant devouring a village I will tuck into any number of gingerbread houses and gingerbread folk, trying to ignore my tastebuds. I mention this to make it clear that the gingerbread problem is my own cross to bear rather than anything to do with Jenn. BUT gingerbread is a really useful building material so it's working really well as the substrate for the game.
Spokey Poker, Bi-Men, I thought it would taste of cakes
Who among us can claim that they didn't once dream of growing up to be a master of bicycles? Those debonair doctors of velocity.
The zeal on wheels.
I have good news, friends. It turns out that in the game of Flamme Rouge (French for "Red Flam") you can become a cycleman for no less than 30 to 45 minutes at a time. Clearly we had to give it the full review treatment, and you know what? It turns out that this game is an absolute delight.
Have a fantastic weekend, everybody!
UPDATE: Thanks to SU&SD fan Meeple101 for telling us about the official Flamme Rouge Companion for iOS and Android, which lets you link individual races into a grand tour! What fun.
Conversational sex act, Danny DeVito, No no no no no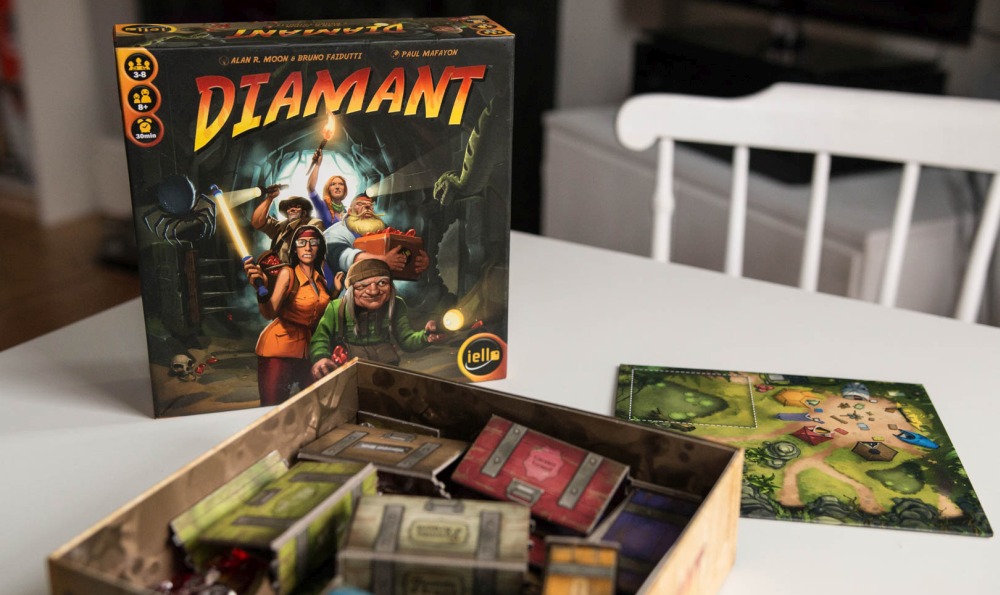 Paul
: QUINTIN. I know we want to tell people all about
Diamant
and how this cute-but-cruel game of pushing your luck can make you either rich or dead, but I've got to say one thing right thing right here, right now, right off the bat. Right?
Quinns: I'll allow it!
Paul: Diamant is probably the most fun I've had for the least investment of time and energy SO FAR THIS YEAR. I'm so sorry. I just had to blurt that. It's a petite wonder. PETITE. WONDER. Like… Danny DeVito. Or... a teabag?
Quinns: You're arriving at this party a little late though, aren't you? Last year I called Incan Gold the best little push-your-luck game I'd played in forever. Diamant is just a beautiful new edition of the same game! You can't talk about it like you've just found a dead sea scroll in your back garden.
Paul: All right, all right, back that boulder up, snarkaeologist. Incan Gold? The 2006 game? And when did you come to it, exactly?
Quinns: Erm. 2016.
Paul: An entire decade of incompetence.
drop a deduce, the gut-motor, a nice hot loaf of police, elementary you're a dick
A mere thirty-six
years
after the release of the amazing 
Sherlock Holmes Consulting Detective
, the board game industry has leapt into action! This month sees the release of the 
West End Adventures
standalone expansion, and... we're not reviewing it.
That's because this month we're also getting a new English-language edition of Watson & Holmes, and that's EVEN MORE EXCITING. This game takes the original, superlative co-op experience that is Consulting Detective and makes it... competitive. Is this a work of evil genius to rival Moriarty? Or simply an error in deductive reasoning? Let's find out.
Have a great weekend, everybody.